Work begins this week to reconstruct Marquette Street between West 5th and 12th Street.
Traffic will be reduced to one southbound lane beginning Thursday, according to the city of Davenport. Northbound traffic should follow the signed detour or seek an alternate route.
Also, starting Wednesday, Brady Street at the bridge over Duck Creek will have daytime lane restrictions for soil sampling needed for development of plans to replace the bridge in 2023. Traffic delays are possible through Sept. 14 because of lane restrictions, per the city.
And starting Tuesday, Aug. 31, the intersection of Lombard and Washington streets will be closed for approximately one month for water main improvements by Iowa American Water Company. Traffic traveling through the area will need to find an alternate route or follow signed detour.
Temporary traffic signals will also be installed at Welcome Way and 42nd Street next week. The signals were downed because of a recent traffic crash. Drivers are urged to enter and exit the North Park Mall complex from Kimberly Road or Northwest Boulevard.
What's going up? Here are 10 projects underway in the Quad-Cities
1. Amazon facility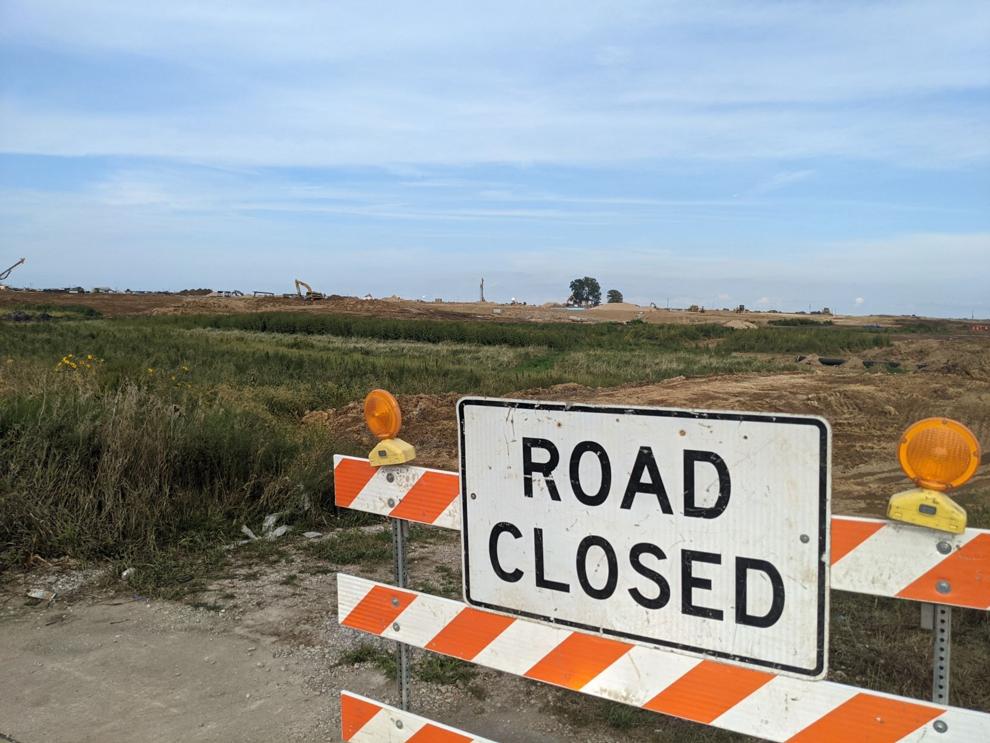 Construction on the new Amazon facility is underway at 2022 Research Parkway in northern Davenport near the municipal airport. The internet commerce giant is building a robotics fulfillment center that is a gross 2.9 million square feet and stands five stories. City and chamber of commerce leaders expect the center and its planned 1,000 employees to bring in hundreds of millions of dollars to the Quad-Cities economy, though it may not multiply new jobs in a slow-growing QC job market.
According to building permits submitted to Davenport, the job costs for construction, plumbing, electrical and mechanics at the site total $230.6 million. Separate permit fees charged by the city total more than $914,000.
2. Daiquiri Factory
3. New fire station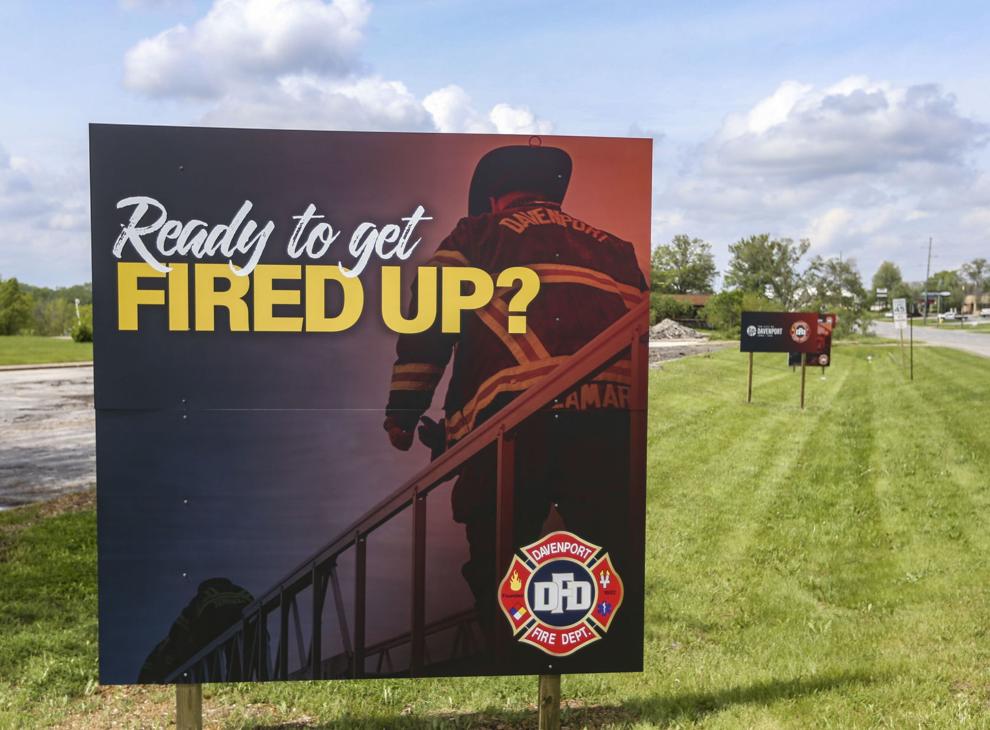 4. New East Moline public library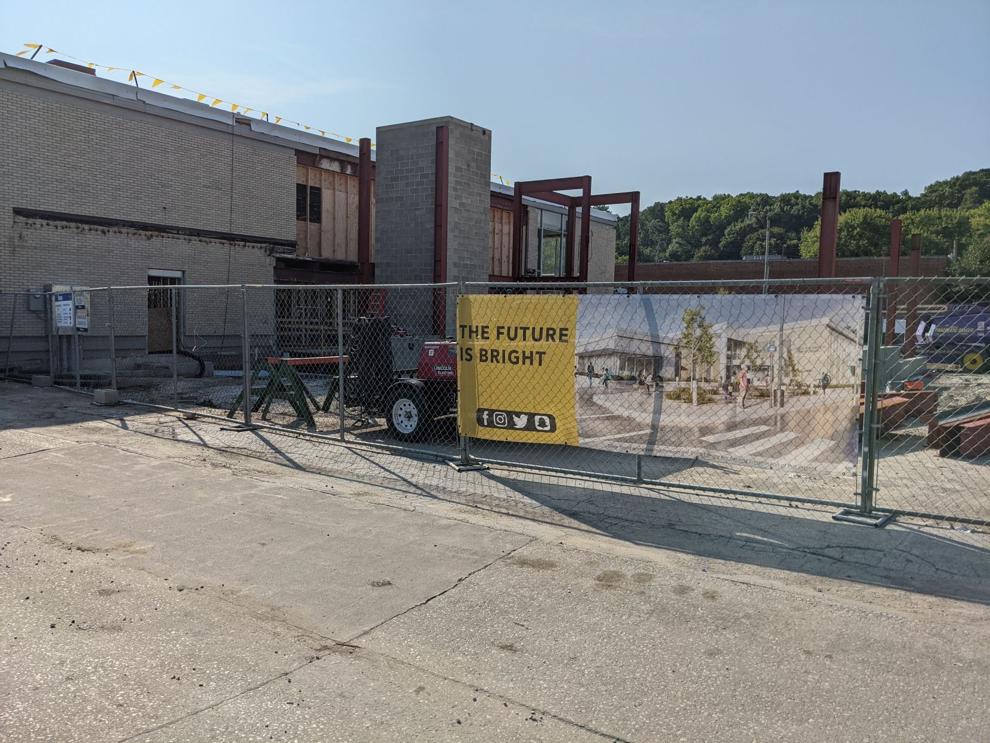 With land and building donated by TBK Bank, construction has begun on a new public library in East Moline. At 22,000 square feet, the new library is expected to more than double the current library's 9,600 square feet. The new library location will be at 1523 8th St., near Runner's Park (where East Moline also recently finished installing sun shades).
5. Palmer College of Chiropractic new student housing
A new student housing project at Palmer College of Chiropractic is going up on Perry Street. The 115-unit building is set to be completed in June 2022 in a vacant area between East 11th Street and East 10th Street and Perry Street and Pershing Avenue. The student housing is expected to accommodate up to 139 students, said Jillian Mcleary, senior director of communications. Construction began earlier this summer, according to the college's website. The building permit projected $18.8 million for the project.
This is part of a $50 million, 10-year plan to make the college more attractive to students. A 22,000 square-foot student learning space opened earlier this year with 75 enclosed study spaces and a coffee shop. Coming up, an outdoor terrace, designed as a study space, is expected to open later this fall. Other projects include an experiential learning center with five technique labs and two anatomy labs, and an outdoor recreation and athletic field adjacent to the student housing buildings.
6. PHat Bottom Labs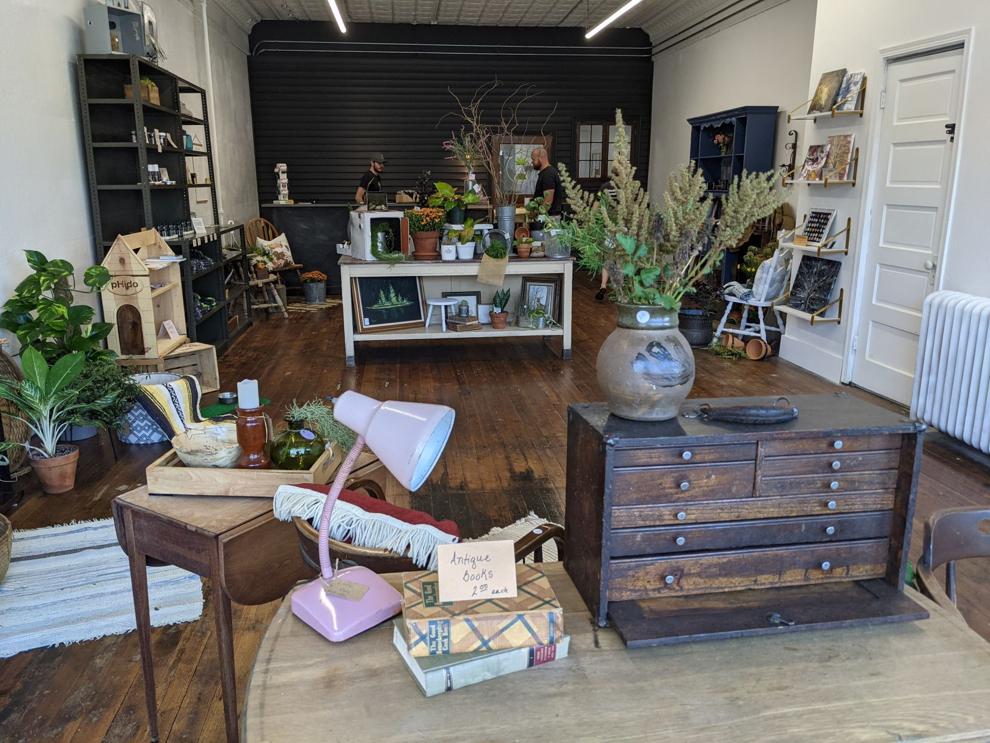 A new storefront in East Moline, pHat Bottom Labs, extracts hemp and sells cannabidiol products. The business sources hemp from area farmers who use the plant as a cover crop, and extracts the oil with a machine that can produce up to 3 liters a week.
Cannabidiol, or CBD, is a plant related to the plant-based tetrahydrocannabinol, or THC, the active ingredient in marijuana that gives users a "high," according to a New York Times review of research on CBD. Hemp is cannabis that contains 0.3% or less of THC, according to a Congressional fact sheet published after the 2018 farm bill relaxed restrictions on hemp growth. CBD is being studied to determine whether it lessens the effects on seizures, depression, anxiety, chronic pain, and PTSD. The strongest evidence is for CBD reducing seizures in rare childhood disorders, but studies are ongoing for other possible effects of cannabidiol.
Vicki Hughes and Amanda Ryan, owners of the business, started pHat Bottom Labs after treating veterans with PTSD. They send product samples to Altitude Consulting, a hemp-testing laboratory based in Englewood, Colorado, and publish the lab results on their website.
Filling the rest of the storefront is antique furniture and decorations, works from local artists (including Hughes' father who sells landscape mud paintings), locally grown produce such as honey, microgreens, soap and mushrooms. Some of the producers infuse pHat Bottom Labs CBD oil into their products — CBD bath bombs and honey, for example.
7. TBK Bank headquarters in Bettendorf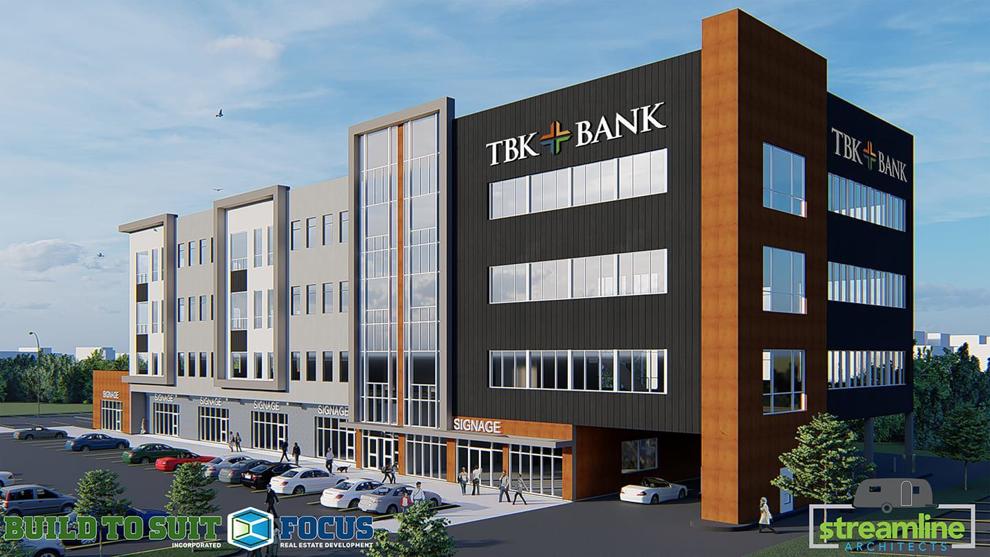 TBK opened its new headquarters in downtown Bettendorf this summer at 1521 Grant Street. The four-story building includes the bank branch, a restaurant and retail shops. The bank is located east of the I-74 bridge. Adorning the second- and third-floor walls are murals painted by artists with the Metro Arts Youth Apprenticeship program of the Quad City Arts. TBK bank has 63 branches throughout Texas, Colorado, Illinois, New Mexico, Kansas and Iowa.
8. Tequila's Bar and Lounge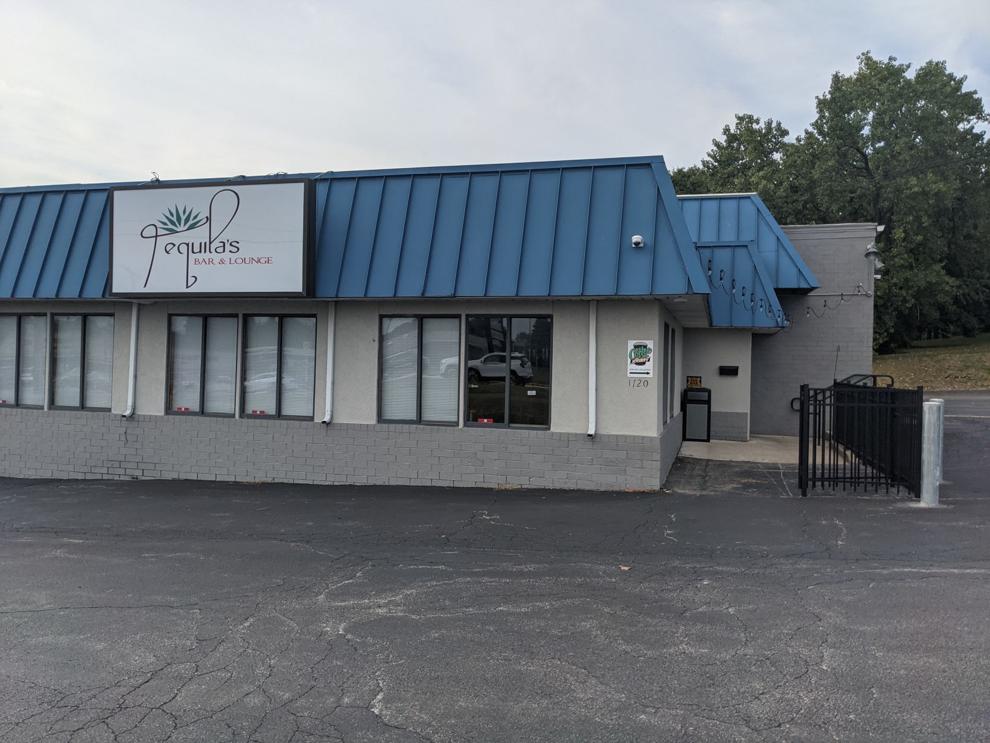 A sign for Tequila's Bar and Lounge has gone up at the former Uptown Grill next to Kimberly Mart on Kimberly and Eastern Avenue in Davenport.
9. UnityPoint Rehabilitation Institute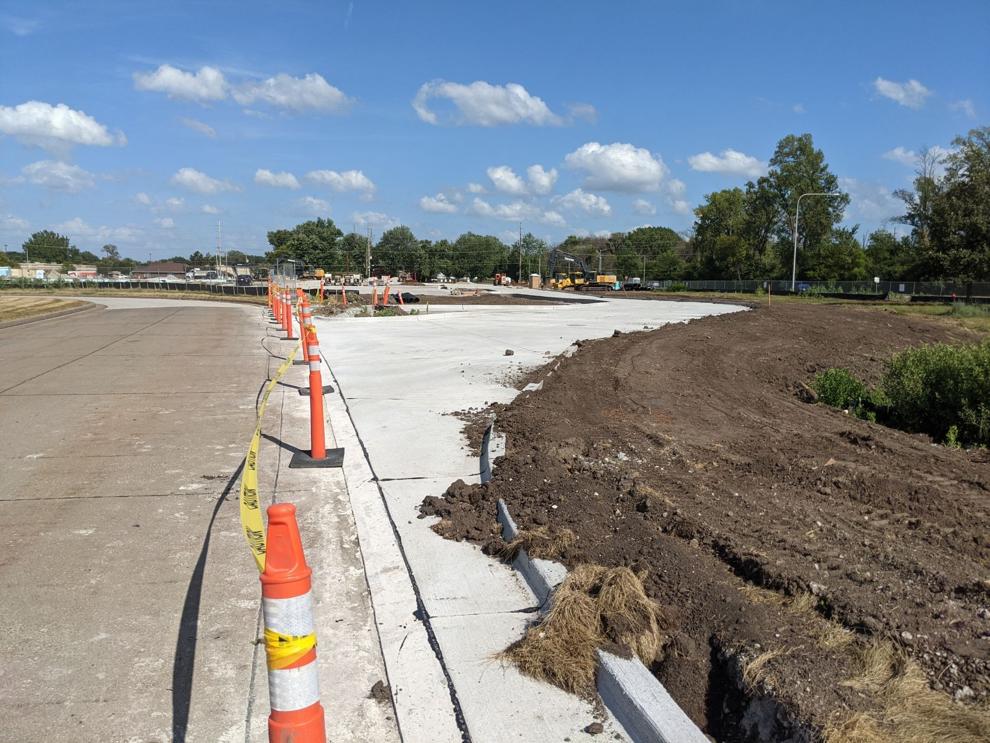 Going up at 52nd Avenue and 7th Street in Moline is a new UnityPoint Health rehabilitation center that, once completed, will help patients as they recover from an injury, surgery, stroke, or other debilitating illness. The 40-bed, 50,000 square-foot rehab hospital is expected to be finished by summer 2022. The building permit cited a cost of $20 million, though the entire facility is expected to cost between $30 and 35 million, according to Jamie Mullin, marketing director for UnityPoint Health. The building will include 40 private patient rooms, a therapy gym, an activities of daily living suite, therapy courtyard, dining room, in-house pharmacy and dayroom areas, Mullin said.
10. New tenant coming soon in former Wise Guys Pizza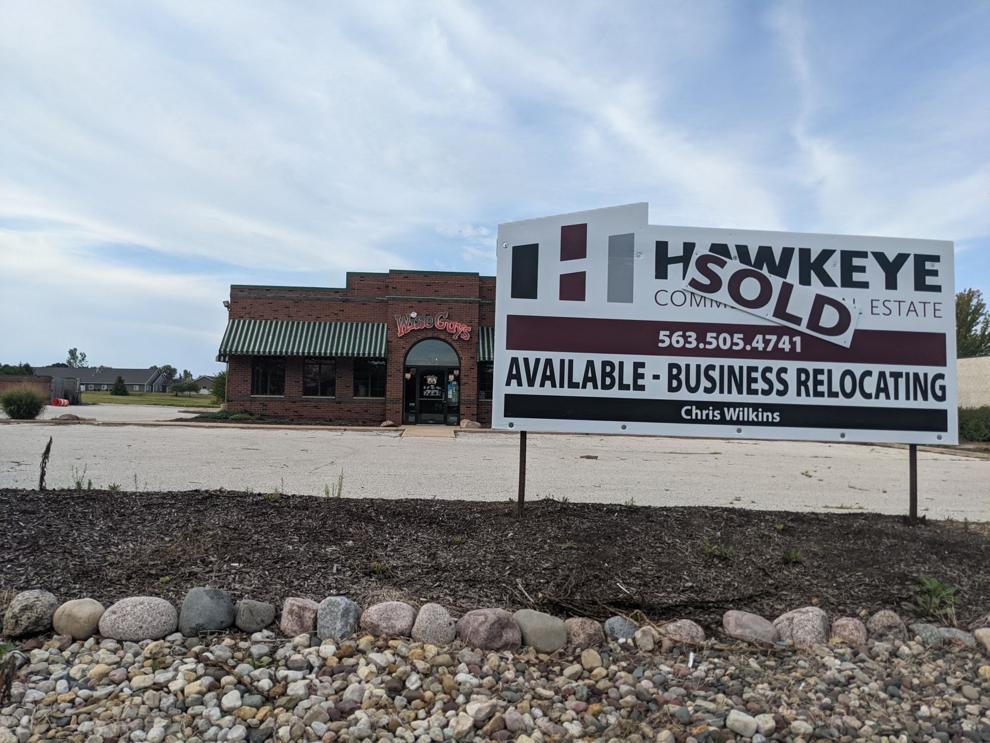 The former Wise Guys Pizza on East 53rd Street in Davenport was sold in July to Ruppel Iowa, LLC, which owns two Wendy's chain restaurant locations in Davenport.