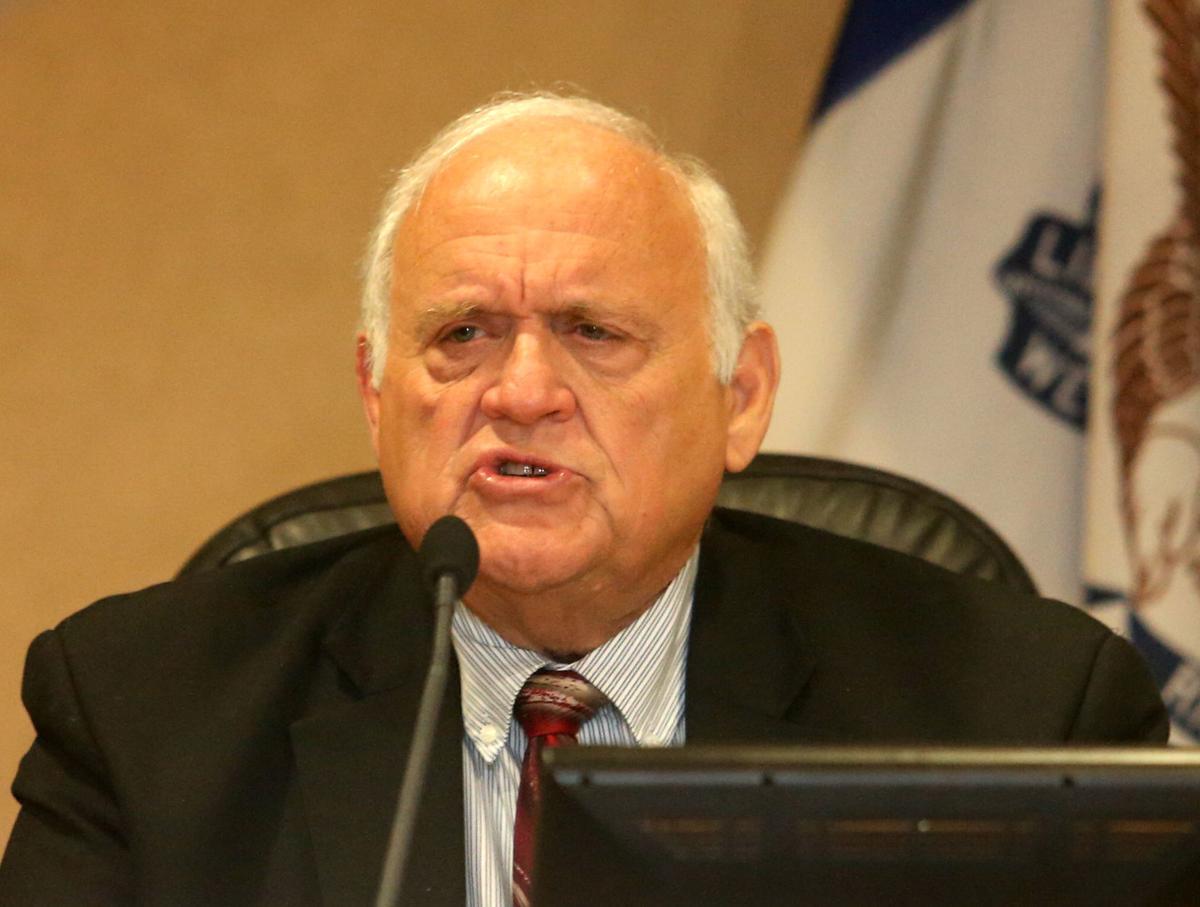 Mayor Frank Klipsch has removed four people from the Davenport Civil Rights Commission in response to a months-long dispute over its membership, setting off the threat of a lawsuit brought by people who say they're legally entitled to be part of the resident-led group.
Since December, the commission has refused to seat three people who were appointed by the mayor and confirmed by the city council. City officials, meanwhile, had promised to intervene if those members continued to be left out of future meetings.
For their part, commissioners have argued the city made mistakes during the appointment process. They've contended that three people whose terms expired in November — Susan Greenwalt, Helen Roberson and Clyde Mayfield — are the rightful commissioners.
In a statement Monday, the mayor called his decision to remove four commissioners "unfortunate."
"The recent attempt by these former-commission members to determine their own membership not only violates state and local laws but also harms the complainants whose cases have come before and are yet to come before the commission," Klipsch said. "Regrettably, their actions lack respect for representative government and are unfitting for individuals who are entrusted to oversee the civil rights of all individuals in the community."
Commissioners affected by the mayor's recent action are Benjamin Hahn, Shylee Garrett, Judy Shawver and Nicole Bribriesco-Ledger. The mayor says he will appoint four commissioners "as soon as possible" to join the three he picked last year.
Meanwhile, Greenwalt, who has continued to act as chairwoman of the commission during public meetings despite directives from the city to step aside, called the mayor's actions "a clear attempt at a power grab." In a prepared statement, she said "the public is being short-changed" and promised a lawsuit would be forthcoming.
"His actions represent a government that is both anti-transparency and anti-civil rights," Greenwalt said, referring to the mayor. "We look forward to our day in court with the city."
Mike Meloy, a Bettendorf attorney who has been hired by the commissioners, labeled the mayor's actions as having the appearance of "a political hatchet job to punish four competent commissioners for doing their difficult job."
"The civil rights commission must remain independent from city hall political shenanigans," Meloy wrote in a statement. "The Commission acknowledges the strong support they have received from the local community. This action will be lawfully challenged and reviewed by a neutral decision maker." 
Under city code, commissioners oversee the city's office of civil rights and review complaints brought by community members that concern violations of state and federal civil rights laws. The commission is established under Iowa law and further defined by city code.
Commissioners were notified of their dismissal by a certified letter dated April 15. A copy of the letter obtained by the Times accuses the commissioners of violating state and city laws, including illegally holding meetings and disregarding open records requests.
The letter also says the four removed commissioners "aided and abetted" the other three whose terms expired, and their behavior "lacks respect for representative government and the rule of law."