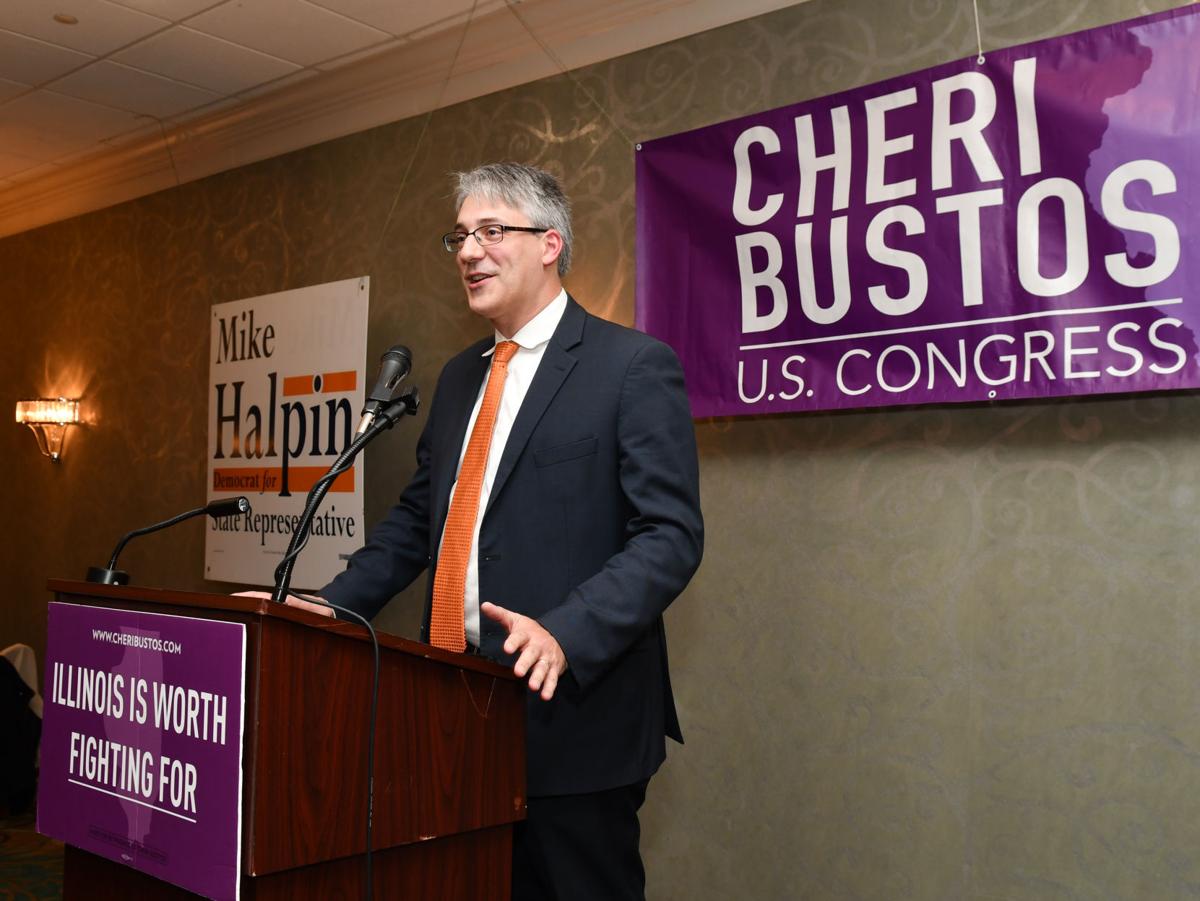 Halpin was chosen by members of the central committee, taking over from departing Chairman Derek Jones, who stepped down after leading the party for nearly three years. 
"I saw it as an opportunity to continue to unite Democrats in a year when the Republicans tend not to be unified," Halpin said. "I think it's important we remain strong and speak with one voice.
"My effort as State Representative has always been to make sure to have significant outreach to the residents by knocking on doors, making phone calls, and that's something the county party has always prided itself on as well. I want to continue what Derek (Jones) has done and build on some of our successes in local races and just keep Democrats and Democrat-leaning Independents energized and ready to participate in our Democracy."
Halpin was first elected as State Representative in 2016. He is an attorney with the Rock Island firm of McCarthy, Callas, & Feeney, P.C. 
Halpin may have set his sights higher though; he is considering running for Congress to represent the 17th District after U.S. Rep. Cheri Bustos, D-Moline, announced April 30 she would not seek re-election. 
"I'm looking at it, but right now I am focused on finishing up the (legislative) session," he said. "We've got a lot of work to do in the last two weeks, so it's not something I'm putting a lot of energy into right now. I'll probably make a decision sometime over the summer.
"It's fair to say I am considering it. I certainly haven't made up my mind yet."
Jones said he was excited to see Halpin elected party chairman.
"Chair Halpin is a close friend and has been a long-standing and active member of the central committee, which should allow for a seamless transition as he takes over in his new role," Jones said. "Mike knows first hand the hard work and time commitment that this position requires. More importantly, he has a plan in place to build off our past successes and continue to grow the Democratic party. I wish him nothing but the best as he begins this new journey."