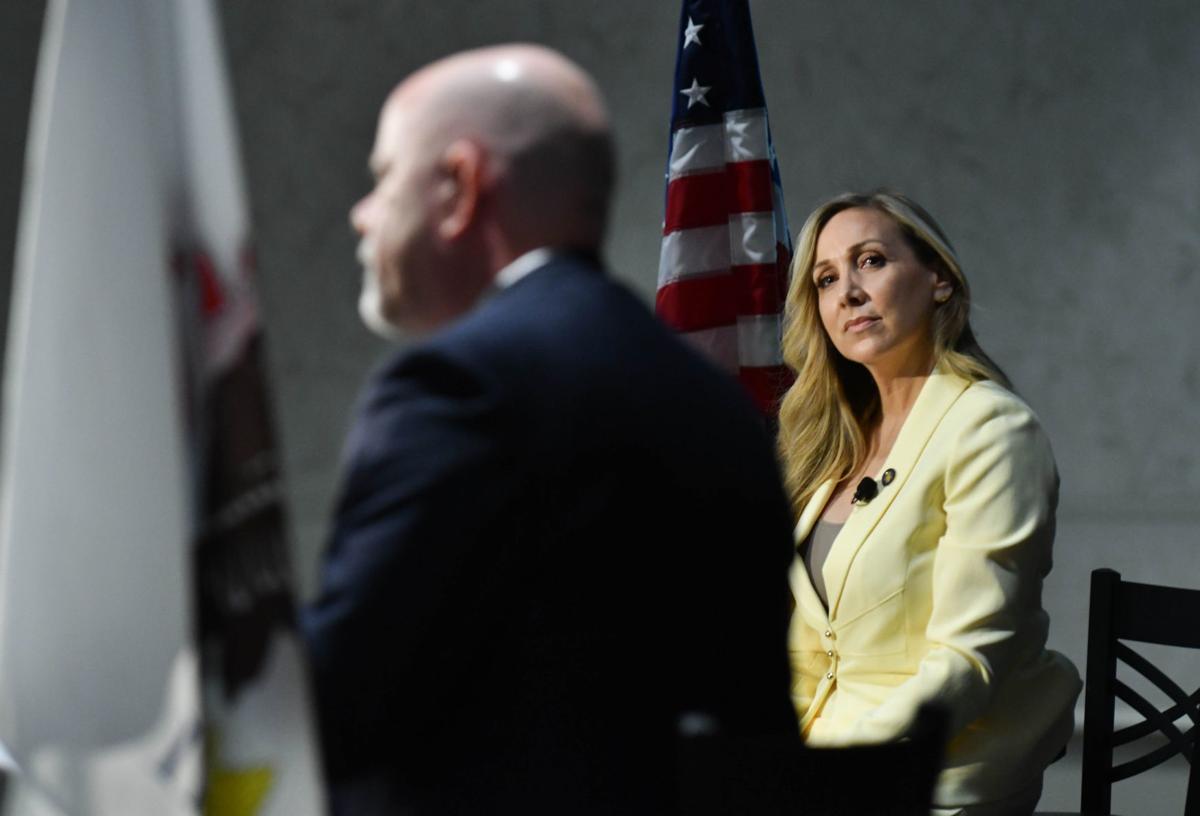 MOLINE — Council members on Tuesday directed city attorney Maureen Riggs to comply with a Freedom of Information Act request that had been denied to the Dispatch-Argus.
During the committee of the whole meeting, Mayor Stephanie Acri urged council members and city staff to practice transparency.
The Dispatch-Argus submitted a Freedom of Information Act (FOIA) request Jan. 24 seeking all emails between former City Administrator Doug Maxeiner and city council members between Sept. 1, 2018, and Jan. 22, 2019, the date of Maxeiner's resignation.
"You all submitted your (emails) and the output from it — through our process — was to deny the release of any of the information," Acri said. "I would like the council to consider more transparent communication.
"One of the things that's important to me as an elected official is to be as transparent as I can to the community that we're representing so they understand the processes we go through," Acri said. "If they want to understand better what is happening behind the scenes, then we should share that information with them."
Maxeiner resigned suddenly Jan. 22 but agreed to a separation agreement that includes 20 weeks of severance pay equal to a lump sum payment of $62,505 in addition to any accrued unused vacation time. 
Maxeiner was hired in May 2017 at a salary of $157,500. According to the 2019 budget, Maxeiner's salary had risen to $162,515, including benefits and an annual automobile allowance of $4,800.
Amanda Rodell, FOIA officer for the city, sent a letter Jan. 31 — the date the FOIA was due — to the Dispatch-Argus asking for the five-day FOIA deadline to be extended to Feb. 20.
An amended request was agreed to by both parties to trim the dates to emails between Nov. 22 and Jan. 22, to be due to the Dispatch-Argus by Feb. 11.
However, Rodell denied the entire FOIA request via letter Feb. 8 citing an exemption stating the requested emails contain "internal electronic communication and documents, in which opinions are expressed or constitute notes or recommendations, which have been withheld in full."
No emails were provided. The Dispatch-Argus was directed to file an appeal through the Public Access Counselor's office in Springfield. 
"I have the emails, but I haven't reviewed them, so I don't know the content," Acri said. "But I would suspect there is nothing particularly controversial in these emails.
"I am often copied on emails that go back and forth, and I find the council to be professional and direct and the administration to be that way as well."
Acri asked interim City Administrator J.D. Schulte what the process was for council members to appeal the denial of the FOIA request.
You have free articles remaining.
Schulte said no appeal would be needed but cautioned that any personal information shared in the emails from residents, such as cell phone numbers, should be redacted. 
Acri agreed that personnel issues also should be redacted. 
Alderman Mike Wendt, Ward 3, who is an attorney, said FOIA law directed that "all records in the custody and possession of a public body are presumed to be open to inspection or copying. Any public body that asserts that a record is exempt from disclosure, has the burden of providing by clear and convincing evidence that it is exempt.
"I think the default should be that we are transparent; we are open," Wendt said. "Sunshine is the best antiseptic. I expect the things I do that are involved with my duty here should be open to the public. I don't have any problems with it at all.
"From this FOIA request, I recall numerous emails that I sent, I know clearly do not fall under any of these exemptions," Wendt said. 
Wendt asked Riggs why the entire FOIA request was a blanket denial instead of simply redacting sensitive information from some of the emails. 
"Our stance has been, if our exemption applies, we exercise that," Riggs said. "We certainly don't have to if the council would like it to be more transparent and open. That exemption is used when you have discussion between staff and council to foster open and frank communication."
Alderman Quentin Rodriquez, Ward 1, said the emails should be released. 
"I agree that transparency is something we really need," Rodriguez said. "If it's public body or public-servant communication back and forth, that should be released unless there is a very specific reason not to."
"I agree," Alderman David Parker, Ward 2, said. "Anything I've written back and forth to (Maxeiner), I have no problem sharing with anybody."
Riggs said she would turn over the requested emails but asked for more time to redact any sensitive information. Riggs indicated she would communicate with the Dispatch-Argus on a reasonable amount of time needed to complete the request, but said it would take "several weeks" to complete the redactions. 
"Perhaps we should use this as a learning opportunity," Acri said. 
As committee of the whole adjourned, council members stood for the Pledge of Allegiance and an invocation to begin the regular meeting. 
Wendt offered to give the invocation by quoting President Richard Nixon. 
"When information which properly belongs to the public is systematically withheld by those in power, the people soon become ignorant of their own affairs, distrustful of those who manage them, and eventually incapable of determining their own destinies.
"Let's be transparent," Wendt said.