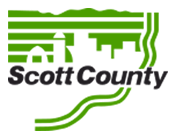 Scott County supervisors on Thursday approved a fee schedule as part of a rental inspection ordinance passed last fall requiring multi-family rental complexes in Park View to register with the county as well as give county building officials the authority to conduct rental inspections.
Landlords would pay a $50 annual registration and inspection fee for the first unit and $10 for each additional unit, as well as $50 for a re-inspection and $75 for any additional inspections.
Supervisors did not approve a fee schedule for 2020 because it was the first year of the program and because of the COVID-19 pandemic. County officials as well have yet to conduct inspections, citing the ongoing pandemic.
"It was determined that fees would not be required until the pandemic had subsided and the department was ready to handle inspections," said Scott County Planning and Development Director Chris Mathias. "While we've been preparing in 2021 to begin the inspection process, the pandemic is once again causing problems for our department."
Mathias noted Scott County has gone back to requiring masks in its building and is recommending as few in-person meetings as possible. As such, he said the department is limiting inspections "to the outside of buildings only."
"We thought we would be performing inspections by now," Mathias said, but with a surge in COVID-19 cases and hospitalizations, "we can no longer go inside buildings for inspections."
"Once the pandemic subsides and we go back to normal inspection procedures, the Planning and Development Department will begin to send out and process applications and inspect rental properties as needed," he said.
Under the ordinance, landlords are required to identify the property's actual owner and provide contact information. Criminal background checks on all new residents are also required, either by the Scott County Sheriff's Department or a qualified third-party. In addition, landlords are required to have leases with each tenant that include registered tenants' names, their address and the terms of the rental agreement.
"Park View has a large number of rental properties, some of which has gone into disrepair," Sheriff Tim Lane said. "Prior to the ordinance, there was no mechanism for the county to force landlords to bring properties up to code."
The ordinance was prompted by calls from Park View residents to implement rental regulations they said were necessary to hold landlords accountable for substandard housing and crimes committed by tenants in the unincorporated area of the county with multi-family housing units.
Lane said the ordinance also includes "a nuisance portion" … that lays out certain crimes that occur at the property that would trigger an eviction. He used the example of a tenant charged with a forcible felony, such as felony child endangerment, assault, murder, sexual abuse, kidnapping, robbery, human trafficking, first-degree arson and first-degree burglary.
"We do a notification to the landlord that this nuisance is present on their property, who the offender is and it's up to the landlord to go through the eviction process to make good on their rental license," Lane said.
Should a landlord fail to abate the nuisance by moving to terminate the tenant's lease, "their rental license can then be revoked for that particular unit if they don't go through the eviction process," Lane said.
Unlike Davenport and Bettendorf, which conduct regular, periodic inspections of all registered rental properties in their communities, inspections of Park View rental properties will be triggered only based on a complaint.
"If we get a complaint either from a resident, a tenant, a landlord or the sheriff, then we would go out and do an inspection at that time," Mathias said.
Otherwise, landlords need only attest that the condition of their rental units meet the county's code requirements when applying for their annual rental license, Mathias said.
If any violations are found, corrections would be ordered to be made in a reasonable time-frame, according to county officials.
While inspections have been halted due to the pandemic, Mathias stressed the county would still work to resolve complaints without going into a building, and will still prioritize and respond to any immediate health and safety violations impacting the welfare of tenants.
"I haven't seen any large number of complaints right now from Park View," Mathias said.
Scott Braden is an owner and manager of the 54-unit Deere Creek Apartments in Park View. The new rental fee schedule means he will pay $580 annually for a rental license for the property.
"If that's the cost to play the game, then that's what we'll pay," Braden said, noting the fees are in line with the cities of Davenport and Bettendorf, who charge $30 to $60 rental license fees and $5 to $10 per additional unit.
"It's good to have regulations. All of that stuff is a positive and should have always been in place," Braden said. "But, it's still going to come down to how each landlord manages their property and how they enforce their leases and stay aware of the goings on in their properties."