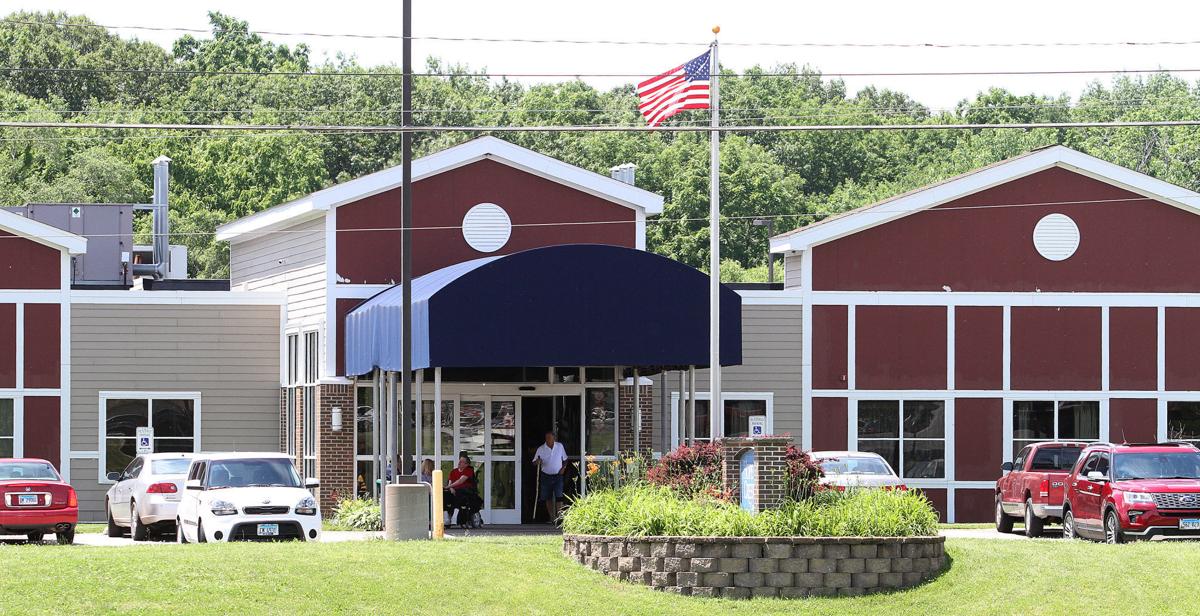 The nursing home chain has 14 skilled nursing facilities in Illinois and additional facilities in Indiana, Tennessee, Kentucky and Arkansas. 
Rock Island County board members on Tuesday approved the sale of the county-owned nursing home at 4343 Kennedy Dr., East Moline. Board members Lauren Boswell-Loftin, Kenneth "Moose" Maranda and Pat O'Brien opposed the sale of Hope Creek. Don Johnston was absent.
"It's not easy for any of the board to move forward, but financially, there was no alternative," County Administrator Jim Snider said after the meeting. "I'm very thankful the board deliberated and approved this new buyer. Now we have a path to keep the residents and keep the employees in place. We will have a legacy going forward."
Snider said the facility would retain its name, but with a slight change to Hope Creek Nursing and Rehabilitation. Board Chairman Richard Brunk said Infinity agreed to honor late Congressman Lane Evans, who died at Hope Creek in 2014, by keeping his name on the Lane Evans Administrative Wing.
The deal includes all equipment and supplies currently in the facility, and Infinity has agreed to pay $250,000 as a down payment. A disclosure in the contract states that if Infinity discovers $150,000 or more in damages to the facility during the inspection period, it can still back out of the sale.
"We don't anticipate that being an issue; it's a fairly new facility," Snider said. "We don't anticipate that there are any structural problems."
Board members originally approved selling Hope Creek to Aperion Care on Feb. 25 for $6 million. As the coronavirus pandemic began to impact nursing facilities across the country and the nursing home business as a whole, Aperion lowered its offer to $3.6 million. When Infinity stepped forward and offered $4 million, Aperion matched the offer. But board members were irked. The change in offer combined with Aperion's history of racking up violations and fines from the Illinois Department of Public Health caused board members to reject the deal with Aperion on May 21 and end negotiations.
"I think (Infinity Health) is a much higher quality provider than Aperion," said Chuck Sheets, an attorney with Polsinelli Law, the law firm representing the county. "Infinity has recognized the facility name of Hope Creek has value, and they want to keep it. They are very excited to come in and they were very pleased with what they saw. They will offer everyone a job who is with (Hope Creek) now. The goal is not to use nursing agency staff. They want staff to be full time."
Boswell-Loftin said Aperion should be held accountable for the difference in sale price. 
The sale of Hope Creek Care Center ends a 181-year history of Rock Island County operating a nursing home for its elderly and handicapped residents. The first of several facilities used through the years was built in 1839 on 37 acres of farmland in South Rock Island Township.
Hope Creek was built for $24 million in 2009, replacing its predecessor, Oak Glen.  
But the nursing home business was challenging for the county, as it struggled to support Hope Creek and annual losses of up to $2 million. The situation forced board members to choose between selling the facility or closing the doors, which would have meant residents would have to relocate and employees would lose their jobs. 
Hope Creek was listed by broker Marcus & Millichap in September for $19 million — barely enough to cover its overall debt, including $12 million left on the mortgage and $5 million in short-term loans.
Snider said the remaining debt owed by the county on Hope Creek would  be paid off in the next five to six years from the nursing home tax levy, as allowed by Illinois law. 
"This thing has been a money loser for years," Snider said. "I've tried to raise the alarm and encourage the understanding of our poor financial management of the home."
Sheets said Infinity would continue to accept residents on Medicaid, and the company intends to keep all employees. It is state statute, however, that all employees must be terminated before being rehired by Infinity Health and any accrued vacation time must be paid out, Sheets noted. 
"The Hope Creek employees would be working at 11:59 p.m. and at 12:00 a.m., they become Infinity employees," he said.
Sheets said the sale contract does not have successor language that includes AFSCME, the employee union, but said there is a requirement to bargain with AFSCME. 
"Once the agreement is signed, (Infinity) is obligated to negotiate with the union," he said. "They will still be in the union, and they will have an agreement with the operator."
Rock Island County States Attorney Dora Villarreal confirmed Infinity Health will be obligated to negotiate with employees. 
Sheets said the state-required Certificate of Need and other approvals from the Illinois Department of Public Health should be approved by the end of July, allowing the sale to close. 
Get Government & Politics updates in your inbox!
Stay up-to-date on the latest in local and national government and political topics with our newsletter.