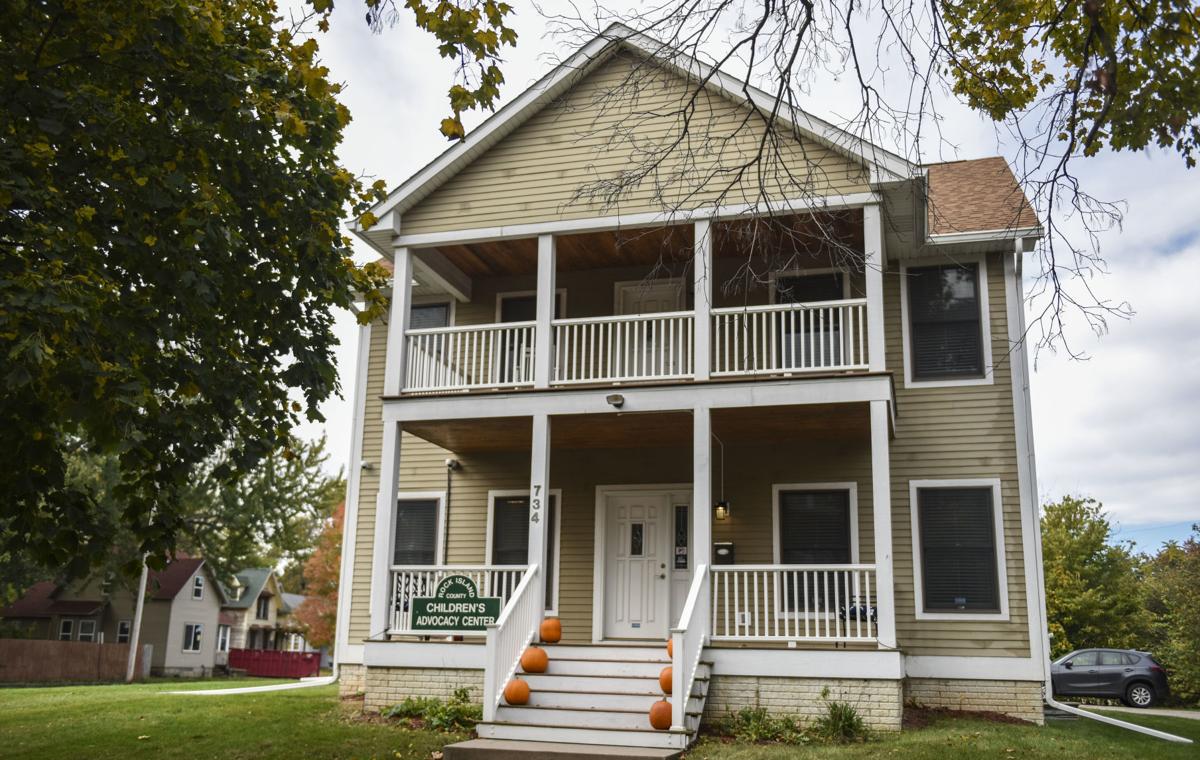 In a presentation to county board members on Tuesday, Marcy O'Brien, executive director of the Rock Island County Children's Advocacy Center, said 308 cases of child abuse were reported in fiscal year 2021, an increase from 223 cases reported in fiscal year 2020, up from 218 cases in fiscal year 2019 and 156 cases in 2018. Each fiscal year runs from July 1 to June 30.
"If you look at our stats for this year, our physical-abuse cases doubled compared to what we saw last year, which I think was a direct result of the pandemic, with too much frustration and too much (time) with kids at home," O'Brien said. 
Of the 308 cases reported in fiscal year 2021, 237 of them were sexual abuse, 56 were physical abuse, 11 were cases of neglect, two were witnesses to abuse and two were categorized as "other."
Of those 308 victims, 73 of them were ages 0 to 6, 122 were ages 7 to 12 and 113 were ages 13 to 18. 
The Children's Advocacy Center, 734 20th St., Rock Island, is a nonprofit agency that serves children under the age of 18 who have been victims of sexual or physical abuse. All children are referred by police departments or the Department of Children and Family Services and are then interviewed at the center about the abuse.
The center coordinates and tracks investigations, medical treatment, provides referrals for counseling, prosecution and training, and most importantly, eliminates the need for children having to retell their traumatic experience over and over.  
"It's very rare for a child to lie about (abuse)," O'Brien said, noting about 4% to 8% of children fabricate stories, and many of those involve coaching from a parent during a custody battle. 
"We don't tell the kids what to say; we don't lead them," she said. "It's up to them to tell us their story. If they don't want to tell us, we don't do the interview that day. It's not our job to put words in their mouth; they just tell us what's going on and what happened to them."
O'Brien said 1 in 4 girls and 1 of 7 boys will be a victim of sex abuse before they turn 18 and that 90% of victims of child sex abuse know their abuser. 
"That's because you don't take your 5-year-old to Target, drop them off and say you'll be back in four hours. They are with someone they know," O'Brien said. "Your kids are with babysitters, teachers, coaches, grandparents, aunts and uncles, the neighbor. They're not with strangers. Most people want to believe sex abuse occurs with someone you don't know that is a stranger, but it's very rare.
"We work as a team approach in all of our investigations," she said. "Our mission is to reduce trauma to children who are sexually and physically abused."
O'Brien said the center was established in 1998. Before that, a child victim would have to relive and retell their story of abuse several times in interviews with police detectives and then Department of Children and Family Services employees. If it was a criminal case, the child would have to tell their story again to someone with the state's attorney's office. 
"That doesn't even count what they reported at school, or if they go to the hospital, a doctor, and are interviewed by all of those people," she said. "Kids were giving between four and seven interviews about the abuse prior to coming to our center. The powers that be decided that was very traumatic for kids to have to repeat their story."
O'Brien said interviews were coordinated at the Children's Advocacy Center to avoid duplication. She said there now was an advocacy center in every county in the state. 
O'Brien told board members it would be very helpful to the Children's Advocacy Center if they could allocate a portion of the $27.5 million the county will receive in American Rescue Plan funds from the federal government. 
O'Brien said the center also had a wish list that included cash and items to help families in need; and gift cards to McDonald's, Hungry Hobo, Subway, Hy-Vee, Walmart, Shell, Amoco, Menards and Lowe's and items to help the center, including coloring books, colored pencils, crayons, batteries, garbage bags, U.S. postal Forever stamps, copier paper and cash donations.