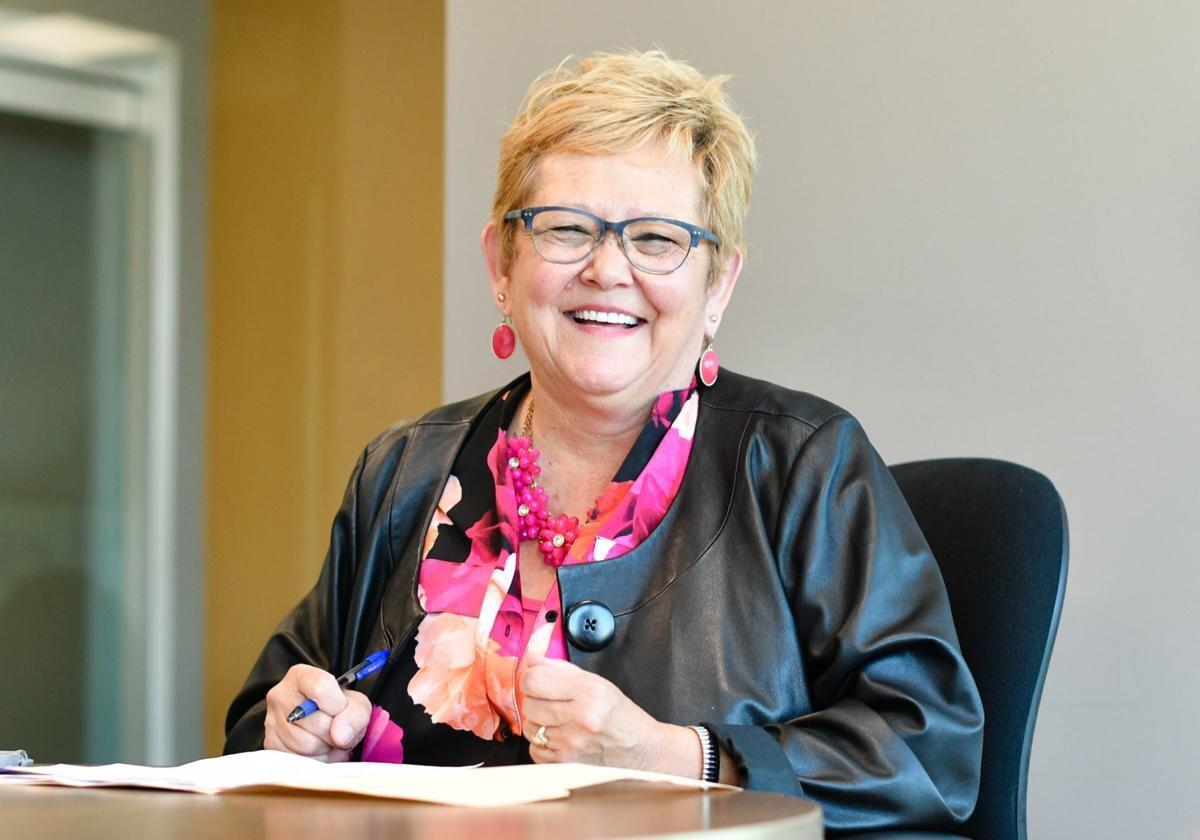 Rock Island County Clerk Karen Kinney is asking voters to disregard absentee ballot request forms arriving with a return address of Peoria, saying she has received hundreds of calls to her office from concerned voters. 
Rock Island County Republican leaders said it's part of their get out the vote effort.
Kinney said in a release Wednesday that the ballot applications are from other sources such as political action committees that obtain voter information from the Illinois State Board of Elections.
"While this is technically legal, these outside groups do not meet the high standards of protecting the process that I do," Kinney said. "This is a serious matter and we want to protect the integrity of the voting system. The mailers from the other sources appear to have been printed in part with wrong information, such as birth dates, and a return address in Peoria, which has caused confusion."
Kinney said voters who wish to vote by mail should wait until they receive an official vote-by-mail application from her office, which will be mailed out beginning Thursday. Registered voters who return their applications will begin receiving their official ballots in the mail Sept. 24.
Kinney is encouraging all registered voters to vote by mail in order to protect themselves and poll workers from the potential spread of COVID-19. She said teams of bipartisan election judges will verify each applicant's information and signature before mailing an official ballot, which secures the voting process.
Rock Island County Republican Party Chairman Drue Mielke said Wednesday his office participated in sending out the ballot request applications from Peoria and that voters can trust the process. 
"What the Republicans are doing is separate, but different, because it's not through the county clerk," Mielke said. "I filled mine out today to request a mail-in ballot. We're both sending out ballot requests. We did this two years ago and had tremendous response. We promised we'd do a vote-by-mail initiative. It's a good thing; it gives people an option."
Mielke said the Rock Island County Republican Party partnered with the Whiteside and Peoria County Republican parties to send ballot applications to all registered voters in the three counties as a way to pool resources and increase voter participation. He said once the applications are filled out and returned to Peoria, all Rock Island County applications will be forwarded to Kinney's office. 
"It's really quite an in-depth thing to make sure what is supposed to happen, happens," Mielke said. "We want to make sure nothing gets lost in the shuffle and that every step of the way, those votes get counted. 
"We did this two years ago and we're doing it again. We want people to have their voices heard. If someone requests a mail-in ballot, they should get it."
Mielke denied it was an effort by Republicans as a way to collect personal information.
"It's not a harvesting effort. Let's say that person sends it back to Peoria, it goes right to the Rock Island County clerk's office, who will mail them their ballot," he said. "This is legitimate, this is not a phishing scam. I can see why people are suspicious."
For more information on voter registration or voting, go to www.votericounty.org or call the Rock Island County clerk's election hotline at 309-786-VOTE (309-786-8683). 
Get Government & Politics updates in your inbox!
Stay up-to-date on the latest in local and national government and political topics with our newsletter.