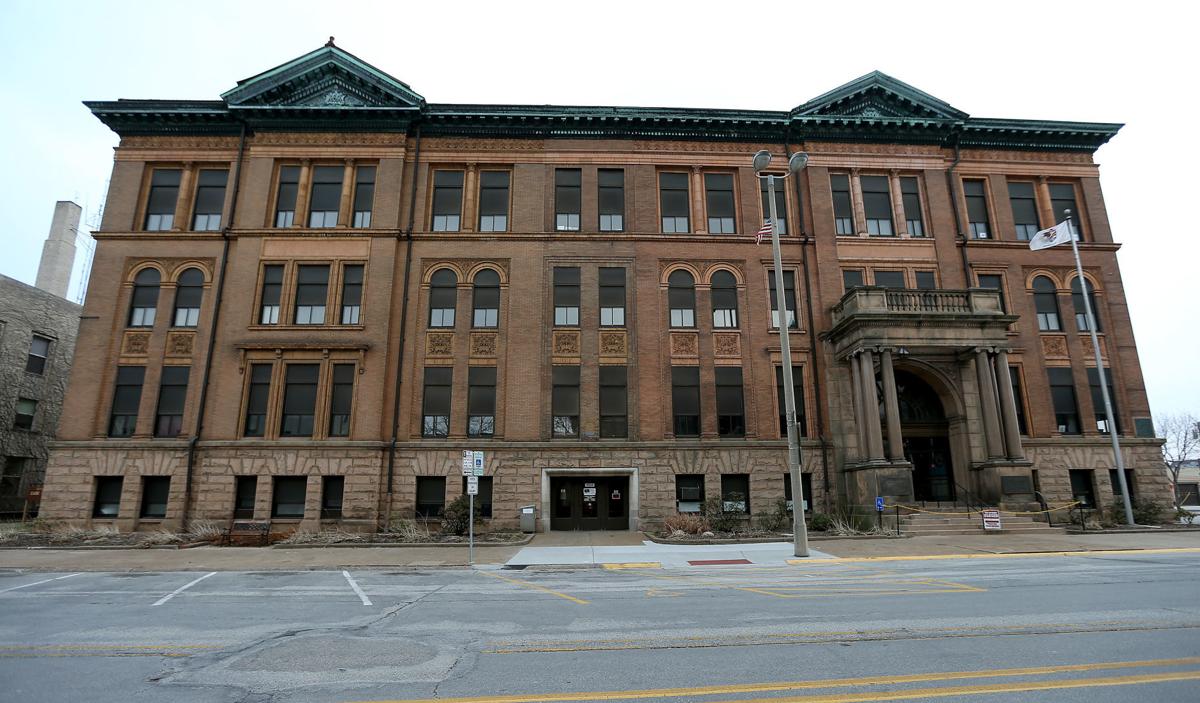 Ronna Baney, 55, received $26,329 from the county; with $6,054 as compensation, $3,036 for wage and benefits loss, and $17,248 payable to her attorney at Katz Nowinski PC.
For her separate workers' compensation claim, Baney received $32,757 for her injuries. Of that amount, $6,551 was paid to her attorney, $376 was paid in medical bills, and $25,829 was paid to Baney. 
Rock Island County board members approved the settlement from the county following closed session Oct. 15 and the state settled the workers' compensation claim Oct. 28.
In response to a Freedom of Information Act request by the Dispatch-Argus, the settlement agreement states Baney's claims against the county are related to events beginning on Aug. 24, 2018, while the workers' compensation claim states the date of accidents as Jan. 16, Aug. 10 and Oct. 30, 2018. 
According to the Illinois Workers' Compensation agreement, Baney suffered repetitive trauma to the left and right hands causing bilateral carpal tunnel injuries. The trauma required bilateral decompression surgeries. 
The agreement states, "this is a compromise settlement and it is mutually understood and intended to be a purchase of peace to avoid litigation."
Baney voluntarily retired from the public defender's office Oct. 31. 
The county's settlement agreement states the county and public defender's office assume no liability but were willing to settle the case on the condition Baney agreed to never seek employment with the county again and waived all rights to future medical reimbursement. 
You have free articles remaining.
The settlement with the county is connected to an order of protection taken out against Baney by a former coworker, Carrie Clark. 
Clark, who worked as an assistant public defender, filed a petition for stalking/no contact against Baney with the 14th Circuit Court on Aug. 30, 2018. Clark alleged another coworker, Michele Jones, told her Baney was accessing Clark's work computer regularly, beginning on or about Nov. 20, 2017.
"Ronna Baney has been accessing my computer to obtain data from a program used for messaging," Clark wrote in her petition. "Ms. Jones advised me that Ronna Baney had been regularly reading my messages without authorization from myself. She was relaxing and reading details of my life including my location, activities and personal information in real-time by reading messages on my computer while I was offsite and sending them in real-time regarding my messages and life.
"Ms. Jones told me (Baney) has taken photos of my computer screen and told Ms. Jones information about my kids and my personal life," Clark wrote. 
Clark explained that she set up a camera Aug. 24, 2018, directed at her work computer in an attempt to catch Baney accessing her computer. 
"(Baney) can be seen at length behind my desk at my computer," Clark wrote in the petition. 
Clark requested that Baney be ordered to stay at least 500 feet away from her, including at their shared place of employment in the public defender's office at the county office building, 1504 3rd Ave., Rock Island. 
Clark voluntarily dismissed her petition against Baney April 10, 2019.
Clark declined to comment Monday. Baney could not be reached for comment.