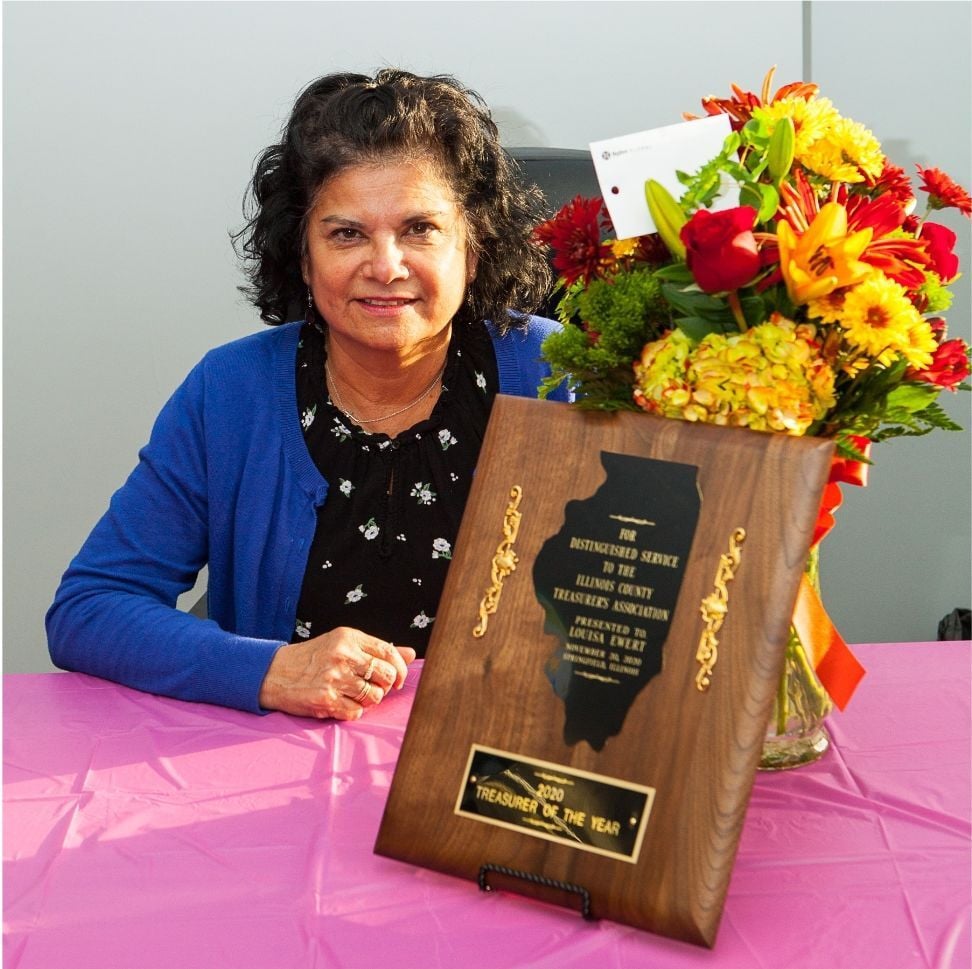 After nearly 30 years of service with Rock Island County, Treasurer Louisa Ewert has announced she will not run for reelection when her third term ends Nov. 30, 2022.
Ewert was hired by the county in 1993 as an assistant cashier in the treasurer's office and worked in every position until 2010, when she was first elected treasurer.
She was named "2020 Treasurer of the Year" by the Illinois County Treasurer's Association in November 2020. The award is given annually for distinguished service, and awardees are selected by peers in county offices across the state.
"I am grateful for the support of my family, colleagues, and I am extremely thankful for my wonderful staff, who are dedicated and work hard every day," Ewert said in a news release. 
Ewert said she was proud of the many accomplishments her office had achieved over the past 11 years, including advances in technology, transitioning to a new tax software program and having to adjust during the COVID-19 pandemic for the safety of employees and taxpayers. 
Ewert has been an ICTA officer for the past five years, most recently serving as ICTA president. She has served on the legislative committee and has hosted several conferences.
Ewert also was the recipient of the "Zone IV Treasurer of the Year" award in 2013 and 2014.
"While it is still 16 months away, I intend to continue the progress we have made," Ewert said. "I have no immediate plans except to just enjoy retirement with my family. 
"I am hopeful that someone who is knowledgeable, experienced and passionate about being a public servant will take over this position. Lastly, I thank the voters of Rock Island County for putting their trust in me over the years. It has truly been my pleasure to serve you."