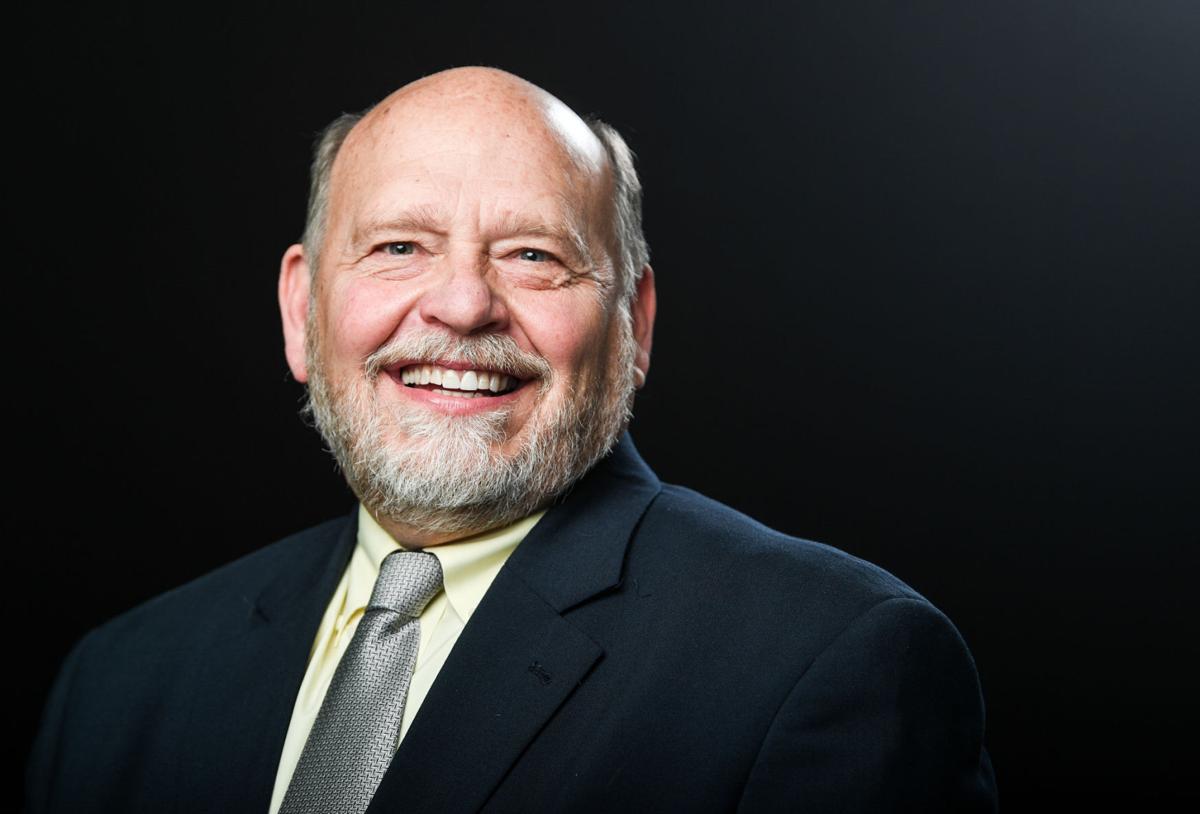 Rock Island Mayor Mike Thoms has announced his candidacy for the 36th District seat in the Illinois state Senate.
Thoms, a Republican, was re-elected to a second term as mayor in the April 6 municipal election. If he wins election to the state Senate, he would be allowed to remain mayor. 
Current State Sen. Neil Anderson, R-Andalusia, was drawn out of the 36th District during the remapping of legislative boundaries, leaving the seat open. 
Thoms said he was inspired to run for state Senate because he'd like to help shape policy at the state level and address some issues with recent legislation. He referred to House Bill 3653, the Police and Criminal Justice Reform Bill, passed by lawmakers in January and signed into law by Gov. J.B. Pritzker in February.
The sweeping reform bill calls for the elimination of cash bail by 2023 and prevents police officers from reviewing their own body camera footage prior to writing reports, among other measures. 
"I have some frustrations over things that have been coming from Springfield," Thoms said. "I don't agree with the law enforcement bill that was passed. It puts too much unnecessary burden on individual police officers and makes it difficult for cities and counties to retain and hire new officers. 
"Other issues are unfunded mandates like (police) body cameras. I think we should have body cameras, but it doesn't mean we should put that burden on the local departments. It should be a local decision, not a state decision. I oppose all these financial burdens we're putting on the taxpayers."
Thoms, 62, and wife Sara have three grown children and 10 grandchildren. 
A lifelong resident of Rock Island, he attended Black Hawk College and retired in 2005 after 29 years with Thoms-Proestler Co., a family-owned wholesale food service company where he worked his way up from warehouse worker to vice president of operations where he managed 250 employees. 
Thoms has been a longtime community volunteer, focusing on youth services. He sits on the boards of directors for Junior Achievement, HavLife Foundation, the Putnam Museum, the YMCA and the YWCA Quad Cities as he works to raise money for construction of the new facility in downtown Rock Island. He also serves on the facilities committee for the Rock Island-Milan School District and used to used to sit on the board of directors for Bethany for Families and Children. 
Thoms said the other issue he'd like to tackle is economic development across the state. 
"I don't think we do a good job drawing new businesses to the state of Illinois, predominantly in the 36th District," he said. "I'm also talking about laws and regulations; we put a lot of restrictions on that make it difficult for businesses. We drive too many businesses out of the state. We need to find ways to incentivize them to come. Taxing them higher causes them to leave or reduce their expansion plans if they're already in the state of Illinois."
Thoms said another challenge is the state's ongoing population loss.
"We need some financial stability in the state and to pass balanced budgets," he said. "One leads to the other; when you have more businesses showing up, there is a demand for more jobs and more people will come here because the jobs are here. You can grow rooftops and population if you have businesses growing and new businesses coming. That's the domino effect."
Thoms will challenge Republican Glen Evans in the June 28 primary election. If Thoms wins the primary, he will face Democrat Mike Halpin in the Nov. 8, 2022 general election.
Thoms said his business and management experience makes him the better candidate. 
"My experience in dealing with people has taught me how to negotiate, compromise and talk to people. Those are some of my strengths," he said. "I've started several businesses and investments with people since then. I understand the economy and economic development better than my opponent."