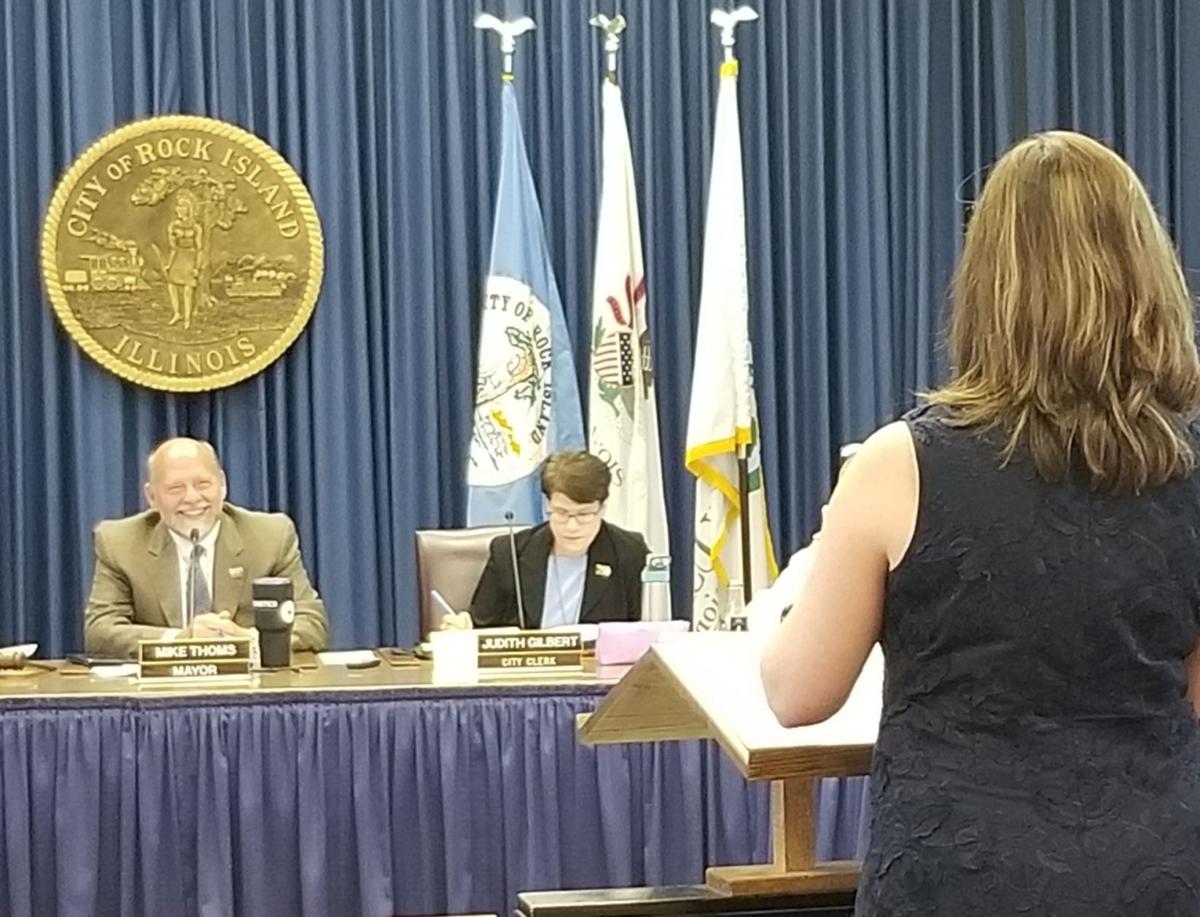 The city of Rock Island is proposing a tax rate of $2.92, amounting to a 6.24% increase in its 2021 budget for the city's portion of property taxes.
The amount equals an additional $46.88 annually — for a total of $798 — per $100,000 of equalized assessed value, or $3.91 more per month per household. Because the proposed tax increase is more than 4.9%, a public hearing will have to be held. 
Rock Island Finance Director Stephanie Masson presented the proposed 2021 budget to council members Monday night.
"The budget is a yearlong process and it's a lot of work," Masson said. "Some of the city's funds have had challenges and it is management's goal to keep financial impacts to a minimum and to continue providing the services that our businesses and residents expect from us.
"It is always our goal to keep fiscal responsibility in mind when we're developing a budget. We have weathered fiscal challenges in the past, but it's so important to maintain our current position and at a minimum, maintain and improve our financial position in the future."
The city anticipates $119.7 million in expenditures and $109.6 million in revenue. Expenses are down by nearly $4 million from last year's budget, Masson said.
Budgeted expenditures include nine departments and 40 funds in the city: $39.7 million for the general fund; $27 million for public works, water, sewer, storm water and refuse; $10.6 million to cover the cost of police and fire pensions; $8.1 million for insurance; $6.6 million for economic development; and $6.4 million for parks and recreation, and more. 
By category, the largest expenditure will be $54.8 million for personnel costs, which is 45% of overall expenses. 
"This is up from last year by about 3.2%," Masson said. "Some of that is our bargaining contracts, and a large part of that is pensions and costs that continue to increase."
Masson said the city's expected contribution rate for IMRF (Illinois Municipal Retirement Fund) increased by 13% for 2021.
Anticipated revenues include $26.5 million from fiduciary fund activity; $25.4 million in charges for services like water and sewer; $23.9 million in local and state taxes; $20.4 million in property taxes; $9.2 million in transfers; and $2.3 million in grants, and more. 
Masson said state and local taxes will make up 21.8% of total revenue in 2021, which is down from this year's intake of 23%. The largest anticipated portion of tax revenue will be $4.3 million in sales and use taxes and $3.8 million from gaming. 
Masson said the city's policy of maintaining 60 to 90 days of reserves has helped buffer the city financially from the impact of the COVID-19 pandemic. 
"Some of the actions we will have to take are difficult, but through them, we should be able to provide services to the city," Masson said. "In my 18 years of doing (budgets), this has been one of the most challenging."
The budget will be presented to city council members for a first reading at the Dec. 14 regular meeting.