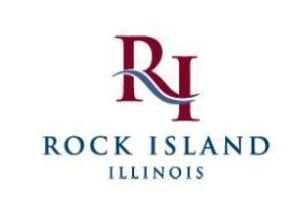 The decision to change the permanent closing time for bars in Rock Island has failed. Beginning Aug. 3, bars will be able to stay open again until 3 a.m. 
City council members on Monday voted 4-2 to keep the 2 a.m. closing time that Mayor Mike Thoms instituted on July 1. But a motion was made to suspend the rules of two readings, thereby requiring a super majority in order for the amended ordinance to have passed. Since there was not a super majority, the mayor's proclamation continues, but it will end Aug. 3.
Thoms said the amendment to change the closing time to 2 a.m. will likely be revisited at the Aug. 24 council meeting. Thoms, who also is liquor commissioner, ordered bars to close at 2 a.m. to help slow the spread of coronavirus, but some bar owners say it was done to prevent criminal activity.
"We want to be that place people want to go," Alderman Randy Hurt, Ward 2, said. "I have a great appreciation for all the bar owners there; they all do a great job."
Alderman Jenni Swanson, Ward 4, suggested the council should revisit the matter in September and see "how things go" for a few months before voting to make the change permanent. Hurt made the motion to table the matter for one month until more discussion with business owners could take place. 
"I'm not sure we should be making permanent changes," Alderman Dylan Parker, Ward 5, said. "I appreciate Alderman Hurt's amendment. If I had a magic wand, I probably wouldn't do this at all. I think there are far better ways we can ensure the downtown is safe rather than limiting one hour worth of business." 
Before the vote, some business owners and employees pleaded with council members not to make the new closing time permanent. 
Chris Bone, owner of Billy Bob's Redneck Party Bar in The District, told council members he's proud of generating more than $100,000 in sales tax revenue for the city since opening in May 2019.
"If we close at 2 a.m. instead of 3 a.m., we'll be losing six figures a year in sales," Bone said. "Fifty percent of my sales (are) between 12:30 a.m. and 2:35 a.m., but almost half of those sales are from people from Iowa coming over at 1 a.m. because they don't want to travel across the bridge for just 30 minutes to party."
Bone said if he had to give last call at 1:35 a.m. instead of at 2:35 a.m., he'd lose the majority of his business, in addition to the college students who frequent his bar. 
"If we close at 2 a.m. permanently, I'll lose more in sales than I made in profits in our first year in business. At best, we'll be a losing business and we'll end up in bankruptcy."
Bone said more than half of the bars in The District would be bankrupted if the 2 a.m. closing time remained in effect. 
Shane Brown, who works part-time as a DJ at Billy Bob's Redneck Party Bar, said he was laid off two weeks ago along with 28 other employees in part because of the earlier closing time, which is contributing to lower crowds. 
"I'm here to strongly urge you to vote against this permanent change," Brown said. "It would be nothing less than a death knell for The District and everything this city took decades to build."
Brown said the coronavirus pandemic and recent civil unrest were "temporary afflictions to our nation and our area" and there was "no need and no justification to take permanent measures."
Brown said having the extra hour made a big difference. 
"The truth is simple: We need that last hour to remain competitive and keep our crowds," he said. "Illinois has to abide by draconian Chicago-area liquor laws. We can't do happy hours and early drink specials like they can over in Iowa to get the early crowds. Folks from Iowa come over here to close out their night.
"My mom used to tell me, Nothing good ever happens after midnight.' Then I brought my mom down to Ya Maka My Weekend and she had a blast."
Terry Tilka, owner of RIBCO and the 2nd Avenue Dance Club, said that since bar owners came together and put up fences and security around the plaza area, there had been no issues. Like other business owners, Tilka believes the new closing time has more to do with late-night criminal mischief than it does COVID-19.
"It's a tough decision for everybody, but by taking away this last hour, you're going to kill these guys," Tilka said. "And that's going to include me and my family and the 20-some employees I have."