The facility is estimated to cost $16.8 million to build and an additional $600,000 to $1 million a year to staff. Paying for it could potentially require supervisors to increase slightly county property taxes without going to voters to approve a bond referendum, as well as utilizing federal COVID-19 relief funds.
"We don't need more detention beds, and we want diversion," said Andrew Allen, chairman of the state's Juvenile Justice Advisory Council tasked with overseeing Iowa's use of federal grants under the Juvenile Justice & Delinquency Prevention Act of 1974. "We want community-based services. We want rehabilitation, not a jail setting and detention for kids."
He pointed to a report from the Iowa Department of Human Rights' Criminal and Juvenile Justice Planning Division that states there is plenty of space to house juvenile offenders across the state.
"Building more space to detain kids, when we have plenty of space currently, is not good policy," Allen said in an interview. "Detention is the very last alternative. And, to be building more beds as we have ... the shift in philosophy as it relates to juvenile justice of less detention — not more — it's silly to consider building additional beds."
Criminal and Juvenile Justice Planning Division Administrator Steve Michael echoed Allen. The division in 2018 recommended Scott County officials build a 24-bed facility.
"And we stand by that recommendation," Michael said. "We believe that is adequate for them based on their trend data. And, for times they would exceed that, there are other detention beds in the state that would accommodate the overflow. The data doesn't support increasing it to 40 or 60 beds."
He added: "I believe that finding ways to develop and implement alternatives to detention, and treatment and services for these young people before putting them in jail or juvenile detention, is the most effective way to handle this situation."
Scott County supervisors voted 4-1 to approve a $131,980 contract with Wold Architects & Engineers to draw up designs for a 40-bed facility recommended by a community advisory group to address overcrowding and long-term juvenile detention capacity needs. The group also presented a secondary option for a new 24- to 28-bed facility, with plans for future expansion.
Scott County Supervisor Ken Croken, a Democrat, criticized the process for settling on a 40-bed facility and voted against awarding the contract.
"The people of Scott County would like us to spend our resources reducing crime. Bigger jails do not reduce crime. The research is clear," Croken said. "The 40-bed facility being proposed here is unnecessary and a burden for Scott County taxpayers that we ought not to be putting on them. ... We are building a facility that Scott County has no need of, and my worst fear is the plan is to make money by jailing children from somewhere else."
Supervisor John Maxwell, a Republican, argued a group of local local law enforcement, juvenile court, school, youth services, civil rights and Scott County government officials studied the issue thoroughly.
"And it's very clear to me that the professionals have decided that a 40-bed facility is what we need for now going into the future," Maxwell said. "It is super clear to me that a juvenile is best served in Scott County. And any way we can make that happen I think Scott County is better off for it. I'm also a huge believer in safety for the county. And having a juvenile facility that is big enough ... where we don't ever have to ship the off (to other counties) is money well spent."
Board of Supervisors Chairman Ken Beck echoed Maxwell.
"Fifteen of our peers and professionals have decided this is the direction we need to go, and I'm willing to listen to them and move forward," Beck said.
'It just comes down to numbers'
Over the past five years, the detention center and jail have housed an average of 22 juveniles per day, with peaks of up to nearly 40 juveniles housed per day, and a licensed capacity of 18 beds. Detention center staffing and operations, however, allow for the ability to use 14 beds, with two beds reserved for temporary holding.
When the JDC reaches capacity, the county must spend money to house youths in facilities in other counties, some three hours away, with the county paying $125 to $200 a day to rent bed space. In 2019, the county spent $414,440 to house juveniles out of county, but saw a dramatic decrease in juveniles detained and shorter lengths of stay in 2020, in part because of the pandemic and success of county diversions programs.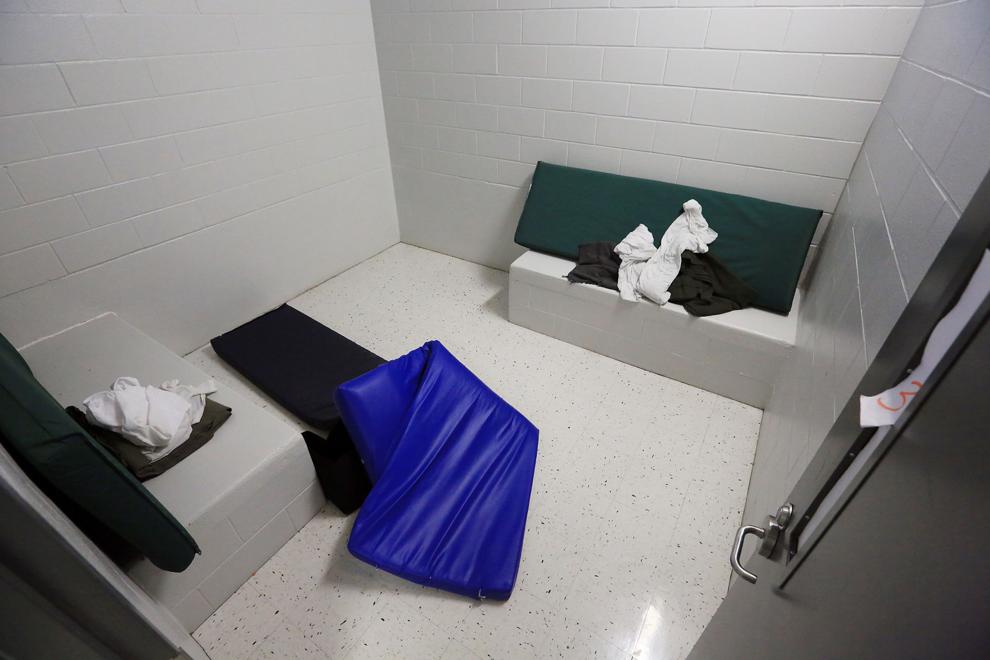 The JDC averaged nine juveniles per day for the fiscal year that ended June 30, 2020, compared to an average of 15 juveniles per day for the previous four years. The county spent only $19,480 sending juveniles to other facilities because of a lack of available bed space, according to the JDC's 2020 annual report.
Scott County also received $6,600 in 2020 for detaining juveniles from other counties, "due to the decrease in Scott County holds at the detention center," according to the report.
"Currently, our numbers are a little bit low, but it's naive to think that will continue," JDC Director Jeremy Kaiser said. "We have to prepare for the worst. We want to be able to accommodate peaks in population without having to send kids three to six hours away."
County officials also face a Dec. 18 deadline under a state and federal mandate that any youth awaiting trial as an adult be removed from jail, unless a court finds that they cannot be safely held in juvenile detention, necessitating further need for more space, Kaiser said.
But even with the addition of juveniles being held in county jails, Iowa would still only be at 60% capacity of available juvenile detention beds, according to the Criminal and Juvenile Justice Planning Division. 
Kaiser argues the report looks at statewide trends and ignores an influx of juveniles waived to adult court in Scott County due to a surge in violent youth crime in the last few years.
Juveniles age 16 or older who are charged with a forcible felony are automatically waived to adult court.
"Other communities don't have the number of adult waived juveniles as Scott County," Kaiser said. "I have no control over how many juveniles are waived to adult court and how many are ordered to detention. All I know how many are being waived and we need to make space. We don't have the room. It just comes down to numbers."
Over the last five years, the Scott County Jail has housed an average of 10 juveniles a day awaiting trial as adults, with a monthly average peak of 16 juveniles in the jail.
Removing youth from the jail will require the ability to properly classify and separate juveniles based on gender and the severity of their offense, for which the JDC lacks the space to do so, Kaiser said.
Transporting juveniles to other facilities also separates them from families and local support systems, as well as pulling sheriff's staff away from other duties, Kaiser said.
"We want Scott County juveniles to be served in Scott County, where they can meet face to face with families and attorneys," he said.
Kaiser added county officials "agree with diversion programs, and we have five diversion programs currently that we operate and are designed to keep kids out of detention; however, those program have limitations."
Better answers
Marcy Mistrett is a senior fellow at the Sentencing Project, a Washington, D.C.-based advocacy group working to minimize imprisonment and criminalization of youth and adults and address racial disparities in the criminal justice system.
Mistrett called Scott County's move to build a larger detention center a "widely failed and highly expensive" move that is out of step with national trends.
"They're getting way ahead of the gun anticipating something that big," Mistrett said. "Juvenile crime has been down for 15 years pretty consistently in Iowa and the rest of the country, and the state advisory board is saying detention beds across the state is at 50%. There's no way that bringing kids charged as adults held in jail to juvenile detention — there's no way — that that will require doubling the beds in Scott County, and certainly not tripling them."
Nationally, Mistrett said the percentage of youth who end with adult charges is 1% to 2%, and noted other counties' juvenile detention populations are also down.
Additionally, she questions the county's ability to staff such a facility, when workforce has been declining in Iowa for years and jails, prisons and detention centers across the country have experienced difficulty and safety issues trying to fill staffing shortages.
Davenport Bearing Witness, an interfaith based group raising awareness of the root causes of gun-related community violence and potential responses, argues Scott County official should instead focus on expanding existing diversion programs that are working, commit to annual funding of community-based youth assessment programs providing trauma-informed care and behavioral health services to head off youth crime and support funding for The Lincoln Resource Center in the former Lincoln School in Davenport.
"There's just a lot of better answers," Mistrett said. "Detention does not do well by children. They do worse with recidivism and are much more likely to drop out of school and have long-term health issues. (County officials) haven't taken the time to ask what else we can be doing other than build a facility."