Scott County supervisors remain committed to using federal pandemic relief funds to help pay for a larger juvenile detention center, despite objections from one supervisor and state and national experts.
County supervisors met Monday to discuss and receive presentations from county staff on recommended projects that would be funded through the roughly $33.6 million Scott County will receive as part of the $1.9 trillion American Rescue Plan. 
Supervisors were generally supportive of using COVID relief funds to help pay for a new detention center, county park improvements, improved ventilation of the county administration building and supportive housing, "wrap around" case management services, temporary shelter and rental assistance to help those experiencing chronic homelessness and households facing imminent eviction due to COVID-19, among other proposals.
County staff have recommended using a portion of the federal rescue dollars — an estimated $4.5 million — to partially pay for a larger juvenile detention center.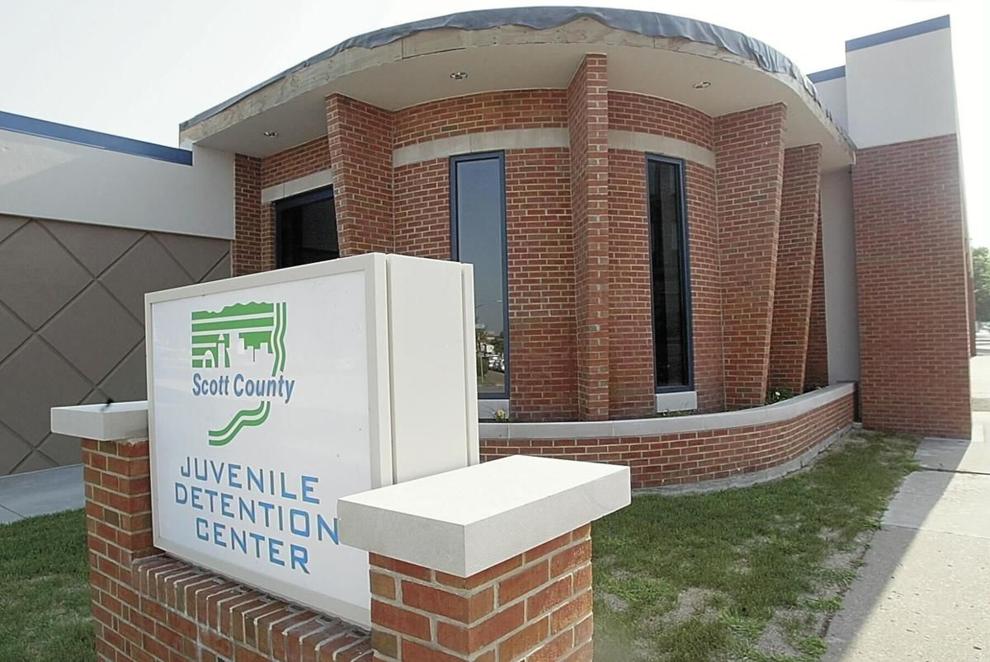 The facility is estimated to cost $16.8 million to build and an additional $600,000 to $1 million a year to staff.
Supervisor Ken Croken objected, arguing, the federal dollars are be used "to support urgent COVID-19 response efforts," noting the county lacks schematic designs and has yet to identify a site to build a larger detention center. 
"A building that has not yet been built is hardly in need of an urgent COVID-19 response improvement," Croken said. "If we move forward with a project that is subsequently deemed ineligible, then we would be responsible for repayment."
Supervisors are scheduled to meet in closed session Tuesday to discuss the purchase of real estate related to construction of a new juvenile detention center, said Tammy Speidel, county facility and support services director.
And Scott County budget director David Farmer anticipated supervisors will be presented with schematic designs for review and approval within the next month.
JDC Director Jeremy Kaiser said he has been working with the Iowa Department of Human Services, which licenses the use of juvenile detention beds in the state, to ensure Scott County has the authorized bed space available before breaking ground on a lager detention facility.
Supervisors this summer, with Croken opposed, approved a $131,980 contract with Wold Architects & Engineers to draw up designs for a new, 40-bed Juvenile Detention Center, with the ability to accommodate future expansion to up to 60 beds.
The head of a state juvenile justice planning agency and a national expert say such a facility is unnecessary and out of step with state and national trends and best practices.
County officials and a community advisory panel contend the larger facility is needed to address overcrowding and long-term capacity needs. 
The advisory panel also presented county officials with a secondary option for a new 24- to 28-bed facility, with plans for future expansion, which state juvenile justice planning officials recommend.
Some local juvenile justice advocates argue building and operating an oversized detention facilities will only fuel the existing disproportionate incarceration of young people of color and high number of Scott County youth waived to adult court.
Croken and others contend resources would be more effectively invested in youth jail diversion programs and supportive services for families that keep young people safe, secure, engaged and productive.
Farmer said a larger detention facility providing more physical separation of personnel, contractors and juveniles would aid detention staff in meeting pandemic operational needs and implementing COVID-19 mitigation tactics in congregate settings, including incarceration settings, which is an allowed use under current federal guidelines.
That, Farmer said, would include space for a medical suite and to isolate COVID-positive juveniles from others to prevent possible outbreaks, as well as eliminate the use of double bunking and provide improved air handling and ventilation. 
County officials also face a Dec. 18 deadline under a state and federal mandate that any youth awaiting trial as an adult, with limited exceptions, be removed from jail, necessitating further need for more space, Kaiser said.
As of Monday morning, 13 juveniles were being held in the county jail "that we do not have room for," Kaiser said.
"This is in fact our most urgent COVID need, being that we will have to send youth out to other communities where there could be outbreaks at other facilities that we don't know of," he said.
The majority of supervisors agreed.
"The room we have in the current facility is not room enough" to safely protect juveniles and staff from contracting COVID-19 and other contagious respiratory illnesses, said Supervisor Brinson Kinzer. "We owe it them for their safety and the safety of the staff as well to have a facility we can do that in."
Supervisors were expected to reconvene in two weeks to hear presentations on the remainder of suggested projects before finalizing a spending plan.