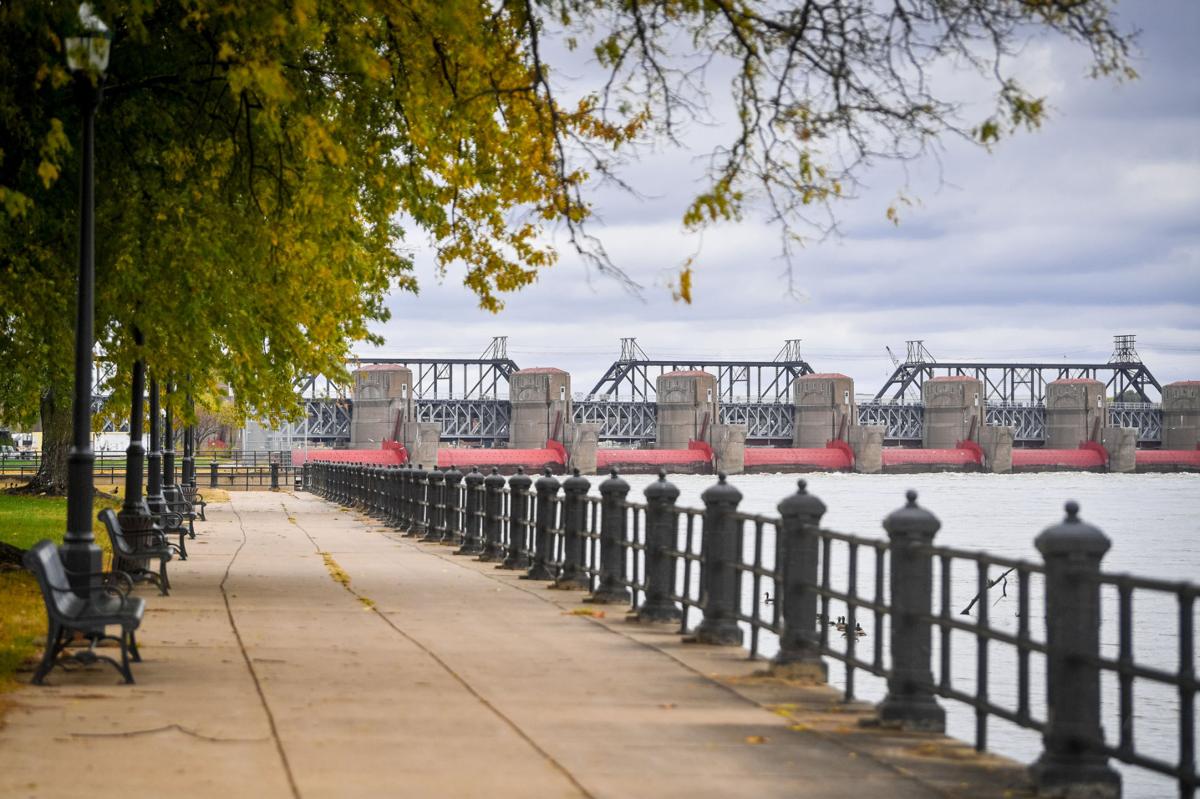 The Scott County Board of Supervisors and Davenport aldermen met separately Tuesday to discuss options and how best to prioritize spending money the county and city will receive from the federal government as part of the $1.9 trillion American Rescue Plan signed into law in early March.
Scott County is expected to receive roughly $33.6 million and the city of Davenport nearly $41 million in two installments. Federal guidelines state the money broadly should be used to:
Provide economic recovery assistance aid to households, small businesses, nonprofits and industries hard hit by the pandemic, specifically tourism, hospitality and travel.
Provide premium pay for essential government workers.
Support public health response.
Fund government services that have been curtailed as a result of lost tax and fee revenue caused by the pandemic "to strengthen support for vital public services and help retain jobs."
Invest in water, sewer or broadband infrastructure.
The money cannot be used to pay down debt, make pension payments or to offset a cut to city tax rates, either directly or indirectly. Funds must be obligated by the end of 2024 and fully spent by Dec. 31, 2026.
A total of 576 individuals — 83% of whom are Davenport residents — responded to a city survey on how they would like to see the federals funds used in Davenport.
The most common responses included funding for affordable housing, crime reduction, flood mitigation, small-business support, removing vacant and abandoned buildings, expanded broadband service, community and youth-focused activities, child care and roadway improvement.
While money can be used for certain pieces of infrastructure, that does not include roads, Davenport City Administrator Corri Spiegel said. She noted lawmakers are working on passage of a separate infrastructure bill that includes road and highway funding. 
COVID-relief funding, though, could be used to upgrade city storm sewers and other related infrastructure to help protect Davenport's riverfront from flooding.
As for broadband, Spiegel said city officials have largely "solved that problem, unless you want free broadband."
"Fiber to the premise is readily available in our community through work we did through MetroNet," she said. "Now, WiFi hotspots in public spaces, those kinds of things are probably a different conversation. But, (providing) general access to a home, I would say the city has done a really good job at closing that gap."
Additionally, Iowa Gov. Kim Reynolds this week signed into law a bill that provides $100 million for grants to improve or extend broadband connectivity, with a goal of providing almost every Iowan access to broadband connections of 100 Mbps.
Davenport aldermen said they would like to see the money used to support crime-prevention efforts such as a Youth Assessment Program, to begin to tackle riverfront flood protection and to build stronger neighborhoods through supportive housing, child care, education scholarships and neighborhood revitalization and restoration efforts.
"My plan is to be consistent in supporting core issues that I've always supported and that I think the people of Davenport expect from us," Alderman Kyle Gripp, at-large, said. "So fighting crime is at the top. Maintaining infrastructure, creating a vibrant economy, creating a comprehensive flood plan and improving our quality of life."
Gripp advocated a portion of the federal fund be used for a "police officer attraction and retention package ... to make us the most desirable law enforcement job in the region."
"Qualified police officers are really hard to find right now across the nation," he said. "It's not different in the Quad-Cities. We are battling an increase in urban violence, and it's unfair to ask our current police force to face this battle understaffed. Urban violence is the biggest threat to health and vitality of our city. And if we do nothing to address this issue with the ARPA dollars, I think we would make a big mistake."
Gripp, as well, said funding should be focused on projects and efforts that will have a lasting impact on the city.
"Forty million dollars is a big opportunity, but we could spend $40 million very quickly on a number of projects and not really see a discernible improvement in the city,' he said. "So I will be looking at projects viewed through that lens," which would not otherwise move forward if not for the federal stimulus dollars.
Other aldermen echoed Gripp's comments.
Aldermen Rick Dunn, Ward 1, said the city should use the funds to "get back into the core neighborhoods," including cleaning up the the old Blackhawk Foundry and investing in a community center at the Fairmount Library and west-end sewer expansion.
Davenport Mayor Mike Matson said child care and crime prevention should be top priorities, along with "flood fighting."
"There has nothing that's been discussed more in this city," Matson said. "Every time we've had a flood we've talked about doing something, and here we have an opportunity."
Aldermen were asked to take the week to review and prioritize a list of roughly 50 potential projects that could be funded by the American Rescue Plan dollars. City staff will score and discuss the rankings with city council members at a Tuesday meeting, with the goal of whittling down into a plan for city council members to approve in August, Spiegel said.
Scott County officials discussed the possibility of using a portion of the county's COVID-19 stimulus dollars — about $4.5 million — to pay for a new, larger juvenile detention center.
Other potential projects discussed by supervisors included county park improvement, improved ventilation of county buildings, providing assistance for lead abatement in homes, supportive housing and partnering with broadband providers to encourage broadband expansion to unserved and underserved areas of the county that achieve "last-mile" connection to households and businesses.