Emergency radio dispatchers are a lifeline.
Whether for a health emergency, an accident, an injury or a fire, dispatchers connect Quad-Citians in distress with a first responder who's ready to help.
And over the past two weeks, as the Mississippi River swallowed large stretches of the Quad-Cities, those emergency communications were more critical than ever.
As the infrastructure of some emergency 911 services nears its "end of life" and a new federal standard requires increased connectivity, leaders in Scott and Rock Island counties are collaborating to study one shared emergency radio system. After three years of planning, a proposed Quad-City P25 Radio Project, which would improve coverage and regional communication, is being introduced for approval to city councils, county boards and agencies across the bi-state area.
"It is an upgrade of core public safety communications," said Rock Island Sheriff's Capt. Darren Hart, a steering committee member. "Equipment was at end of life and needed to be updated, and it just made sense for us to partner together to explore what a new P25 Radio System (looks like)."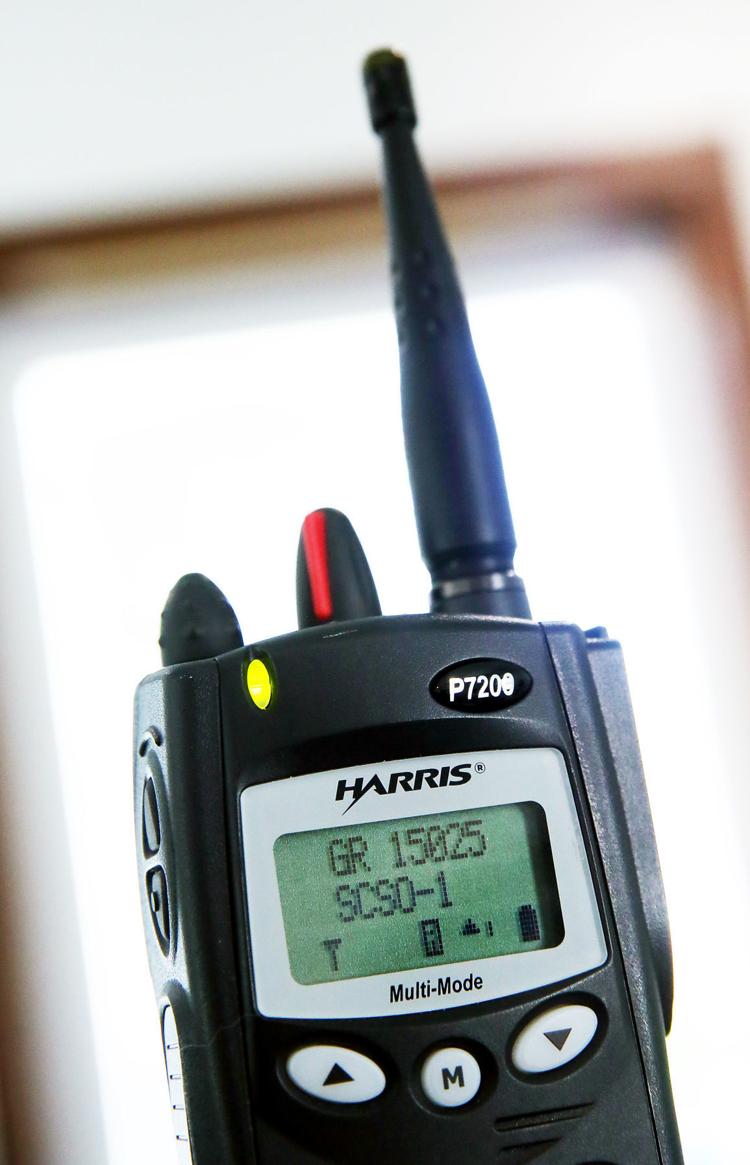 But before the estimated $17.6 million project moves forward, it requires approval from myriad governmental bodies, including the Scott Emergency Communications Center, or SECC, which provides consolidated dispatching in Scott County; the Scott County Board of Supervisors; the Rock Island County Board and the Illinois cities it will serve. To date, it has been approved by the city councils in Milan, Rock Island, Silvis and East Moline. The Moline City Council has not yet voted on it.
The agreements and other approvals in Scott County are needed before a contract with the vendor can be signed in early June. After that, it will take another 30 months for the system's design and installation.
"It will be one system that will all work together," said Dave Donovan, director of both SECC and Scott County Emergency Management Agency, or EMA. "We're buying it together, but purchasing it separately so it will meet the letter of the law in both Iowa and Illinois."
The new digital trunked radio system — a system that shares a set of lines or frequencies — would include more than $10 million in new infrastructure, including 12 new radio towers, new transmitting equipment, new switches and servers, and new software and computers at dispatch centers.
The remaining $7.5 million investment would be for replacement radios for first responders — police, fire, ambulance agencies and some public works. The majority of those costs, $5.4 million, will be needed in Scott County, where equipment has reached its end of life Donovan said.
Hart said under the proposal, the Illinois side would receive fewer radio units because some of the departments already have radios that will work on the P25 system and others had recently purchased radios.
Intergovernmental cooperation
Almost three years ago, a 16-person steering committee — led by SECC and the Rock Island County Emergency Telephone System Board, or ETSB — began investigating the technical, operational, financial and political issues of building one radio system to serve the entire Quad-Cities.
"There are a lot of moving parts, a lot of people involved and a lot of opinions. And rightly so – it's very important," said Tony Knobbe, who chairs both the Scott County Board and SECC board.
Working with consultant Elert & Associates (now True North Consulting), the committee went through an extensive process to develop a request for proposal, eventually hiring the vendor RACOM Corp. to design and build the system. Work is now underway to approve a final contract.
The system will serve the following dispatch centers: SECC in Scott County; RICOMM, the city of Rock Island's dispatch center; the Rock Island County Sheriff's dispatch center; and QComm911, the recently-consolidated 911 center, at the Milan Municipal Building, that serves Moline, East Moline, Milan and Silvis.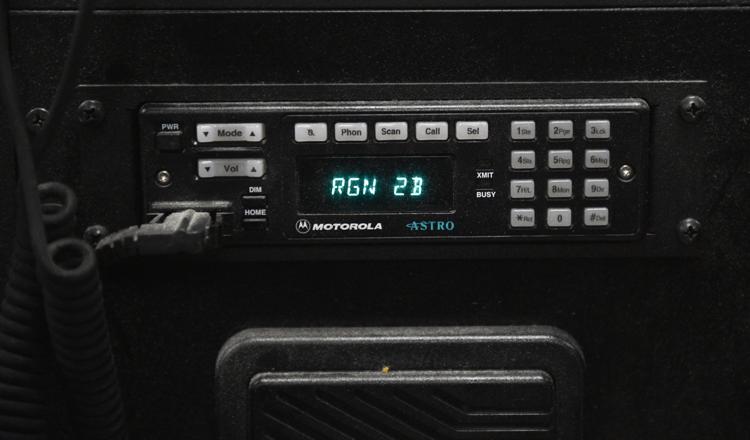 The committee has representation from regional governments, public safety agencies, emergency communications agencies and every public safety discipline in Scott and Rock Island counties.
"Everybody knew their equipment was going to have to be replaced, so we started having the natural conversations... How can we cooperate together, build together?" said Bettendorf City Administrator Decker Ploehn, a committee member.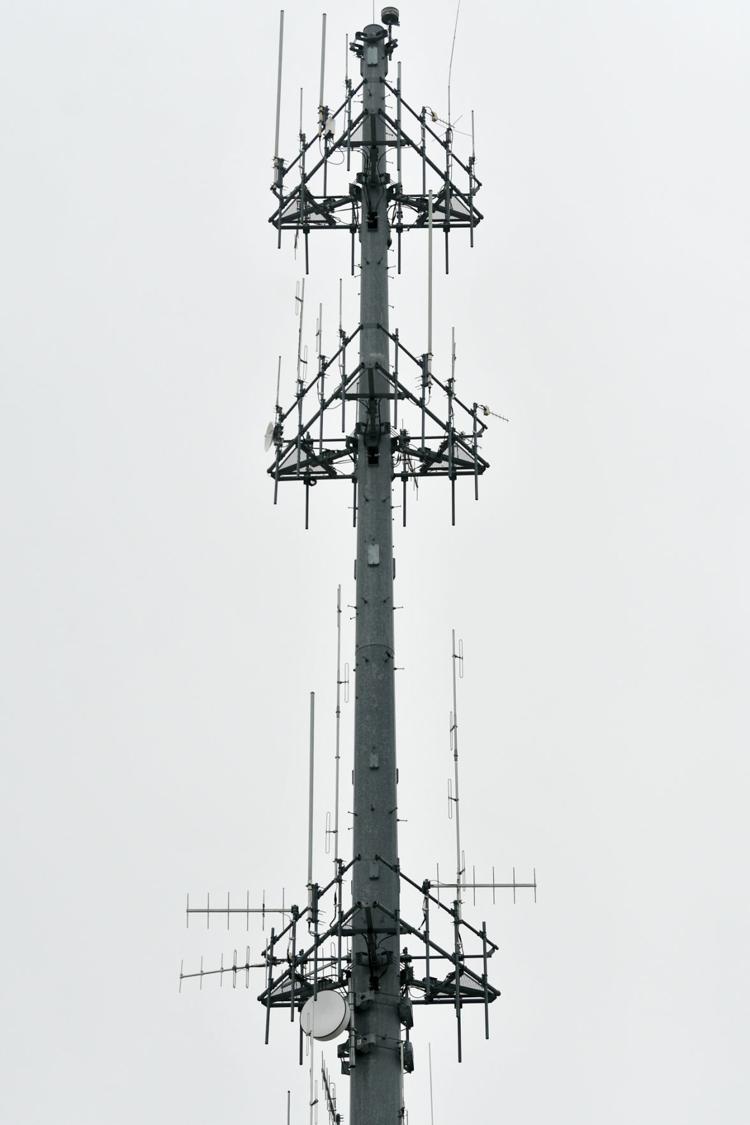 On the Scott County side, discussions have been an outgrowth of SECC, with membership from the governments and agencies behind the creation of consolidated dispatching a decade ago. But in Rock Island County, there are still three dispatch centers that serve five cities and the county.
"It's very exciting. It's perhaps the most compelling intergovernmental cooperation — next to the (Interstate 74) bridge — that we've ever had," he said. "But it's much deeper in the community because it affects every community, every police officer... What's really cool about this is the level of intergovernmental cooperation at all levels."
P-25 compliance
The name for the Quad-City P25 Radio Project comes from Project 25, a new federal standard for digital mobile radio communications. The P25 standard, which applies to public safety organizations in North America, requires all digital radio communications equipment be interoperable, or have the ability to connect with one another.
Put simply, Donovan said, "No matter what the manufacturer of the radio, if it's P25 (compliant), it's P25. The protocols are all the same so we can all talk to one another."
In addition to improving communications among Quad-City emergency responders, he said when a major disaster strikes — such as a flood — all local agencies will have radio communications with federal and state agencies called in to assist.
Milan Village Administrator Steve Seiver, who serves as ETSB chairman, said the new digital radio system will replace an aging, analog EDACS 800 MHz system that's owned and operated by RACOM and used by most agencies, excluding Rock Island County.
"RACOM would still be the vendor that would sell us the system, but it would be owned by the public safety agencies of Rock Island and Scott County," he added. "We will own the towers and transmitters... But we won't be hiring in-house people to run the system – RACOM will run it for us."
By owning the system, "it allows us to control our own destinies," Ploehn said.
With the new system, Rock Island County would become part of the shared network.
The issue now for Rock Island County, Hart said, "is if I'm driving down the road next to a Rock Island city squad car, I can't go on the current radio system they have and talk to them." All the other agencies already are on the current RACOM network and can talk with one another, he said.
Improved coverage
Donovan said the placement of towers and transmitting equipment will be critical in improving coverage, particularly in "dead spots" in Scott and Rock Island counties.
He added that better signal strength, additional towers and new technology will improve coverage across Scott County "and expand coverage to be more complete in Rock Island County."
Seiver said the new system also will "penetrate better into hard-to-reach places, such as buildings, valleys and ravines. Right now, (the signal) can't go to Loud Thunder Park. You just don't get coverage."
By building a system, Seiver said, "It doesn't mean Iowa only will use its seven towers and Illinois will use its five towers. You could be in downtown Moline and your radio is using the Bettendorf tower because that's the best coverage."
In addition, the new system will connect to other P25 radio systems, including ISICS in Iowa and Starcom21 in Illinois, Seiver said.
You have free articles remaining.
Princeton Police Chief Brian Carsten, who doubles as the McCausland police chief and works part time for Buffalo police, is hopeful but skeptical about getting improved radio coverage for his two ends of Scott County. "Princeton and Buffalo are probably the worst in the county."
"(The radios) have sometimes been a struggle," he said. His officers' radios are "constantly fighting between towers in LeClaire or Clinton. We're not missing calls, but there might be times I can't get dispatch or out to dispatch."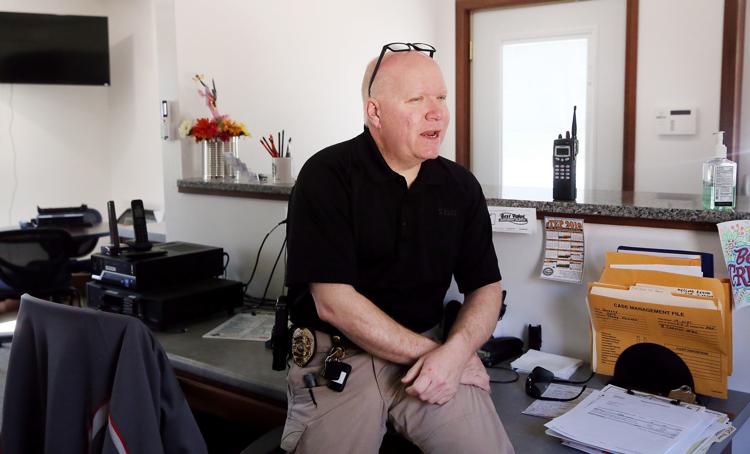 Different approvals
David Farmer, Scott County's budget and administrative services director, said both Iowa and Illinois hope to sign final contracts with RACOM by early June. In Iowa, the SECC board will sign the contract. Rock Island County will sign its own contract.
Farmer, the lead finance person on the radio project, said the Scott County Board still has to approve the funding because SECC does not have bonding authority, "so the county board will ultimately issue debt."
He said the project did not require a referendum because radio communications qualify as an essential purpose under Iowa Code.
"We don't have a parallel organization (to SECC) in Rock Island County," Seiver said. "Scott County is one voice and has coordination with various (public safety) departments and departments in the county."
So advancing the project on the Illinois side requires a web of intergovernmental approvals involving six parties, including five cities and the county, he said.
"Rock Island County is the voice for all, but the funding model is the intergovernmental agreements," Seiver added.
The agreements will be presented in the coming weeks to the Rock Island County Board.
Seiver said the county will have a separate agreement with Scott County. "It's just an understanding with the Iowa side that we all have to 'play nice in the sandbox.' Our half of the system has to talk with your half of the system. Otherwise, we only have half a system."
Hart said the agreement also is a commitment by both sides to maintain their infrastructure and equipment.
Division of costs
"A lot of time has been allocated to making sure the costs are properly divided for Iowa and Illinois," Farmer said, crediting True North Consulting (formerly Ellert & Associates) with its assistance. "We tried to break down costs based on tower sites. It was a 50-50 (split) if it was a piece of equipment shared by both states."
Of the infrastructure costs, $6.4 million will be the Iowa side's responsibility and $3.8 million will be Illinois'.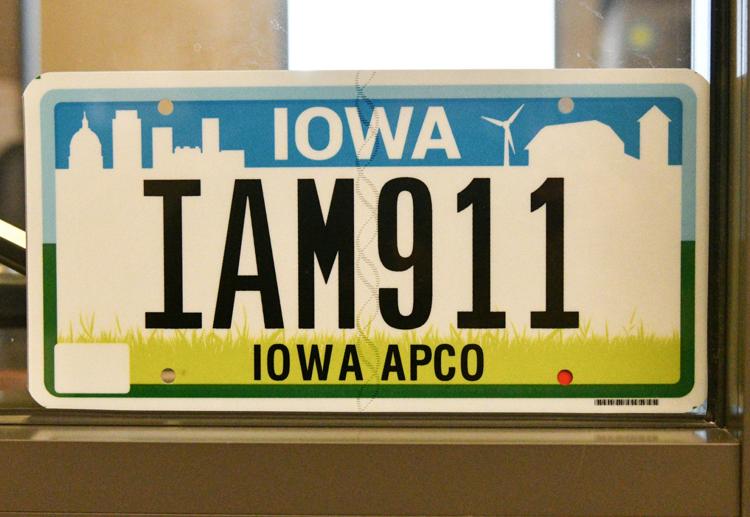 In Scott County, the county's plan is to pay for the infrastructure portion by issuing bonds and refinancing the outstanding debt stemming from the creation of SECC. It will repay the new bonds with E911 funds collected through user fees of landline and cell phone customers. In addition, SECC will cover the operating costs using property taxes collected through the county's urban tax rate.
The SECC board is expected to vote on the radio system at May 16 meetings.
The difference in Illinois, Seiver said, is that Rock Island County will maintain a separate fund to cover the new system's costs, with each city paying its proportionate share based on population. "As cities, we've all pledged we will make our portions of the money available (as payments to RACOM)... but the county will write the check on behalf of everyone."
Farmer said the differences between states, counties and funding models were among the complexities. "They're on a per capita charge. We're on a property tax levy and a E911 surcharge in Iowa."
New infrastructure, equipment
Donovan, whose predecessor, SECC Director Denise Pavlik, helped spearhead the radio project, said the committee originally hoped the new radio infrastructure would be built and functioning by now. "We hoped now we'd be turning the switch on, but (the project) had more moving parts, more partners."
From when the contracts are signed with RACOM, he said it will take about 30 months to do the final design and build out. During that time, each side also may have to site new towers.
"We might not have to build seven new towers, it could be we find an existing tower to lease space," he said, stressing they all have to work as a system. If one tower moves, it can impact all the others.
At a meeting last month with Scott County first responders and community leaders, SECC Chair Knobbe said the equipment Scott County uses dates back to when SECC and consolidated dispatching began. "They're old. Literally, we're having to go to places like eBay to buy replacement parts."
Donovan said much of that equipment is the transmission equipment at the towers. "It's equipment we don't own. We will own (the new equipment) in the future, which is a benefit."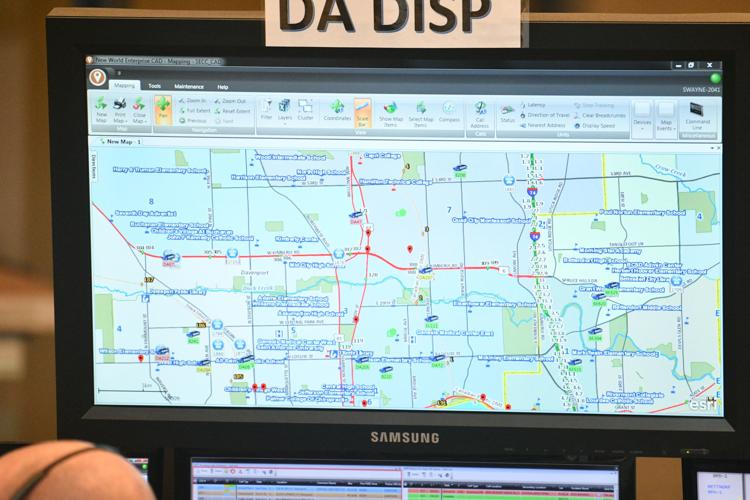 But for now, he said repairs are the responsibility of RACOM, which must find replacement parts on secondary markets because manufacturers are no longer producing new parts for the existing equipment.
Seiver said the region's current trunked radio system, in place since the early 1990s, will slowly be phased out in favor of the new P25 digital systems. "We're being forced to make a move, and we're making it very carefully."
"At some point, (the old system) gets turned off, and it will no longer work," he said. "We won't come in one day and not have communications. But we're on borrowed time."
'Best intentions'
Ploehn, who began his career in law enforcement, said the most critical benefit of moving to a single radio system "is everybody can talk to everybody." Streamlining also has brought economies of scale, including cost savings in equipment.
"Everyone is making sure they're getting the best buck for their city," Ploehn said, adding "It's hard to think regionally when you're looking out for your city. It's a delicate dance. You've got to do both."
But he credited the group with having "the best intentions to get the best radio system." "It's so cool how everybody is coming together to make this work. It's so indicative of what it means to be a Quad-Citizen."
In the meantime, Seiver said that the group "cannot make a mistake" with the new emergency communications, because "people's lives are at stake."
"We only have one shot at it," he said, "and it has to last for decades."
050519-qct-radioproject-ks-001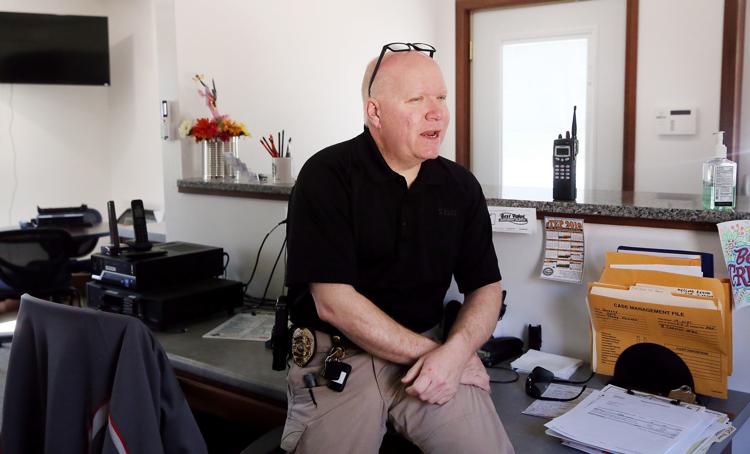 051219-qct-qca-radiobigstory-010a.JPG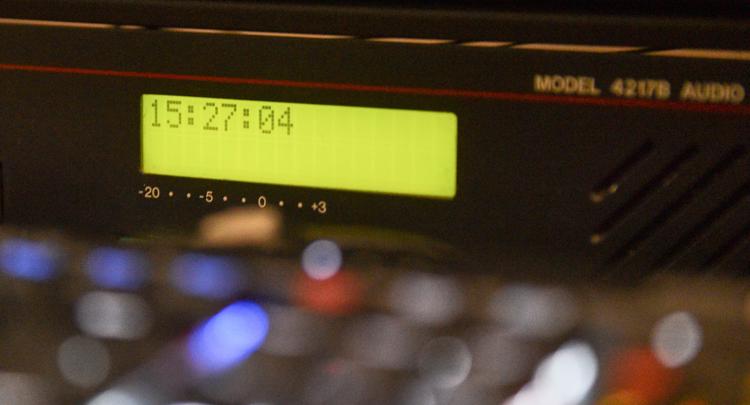 051219-qct-qca-radiobigstory-001a.JPG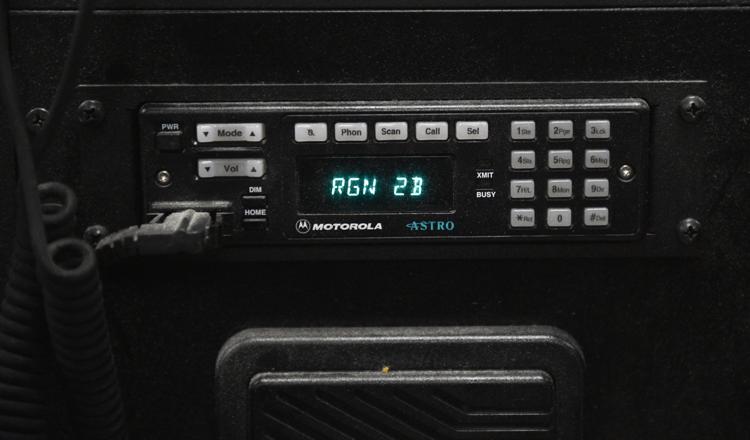 050519-qct-radioproject-ks-005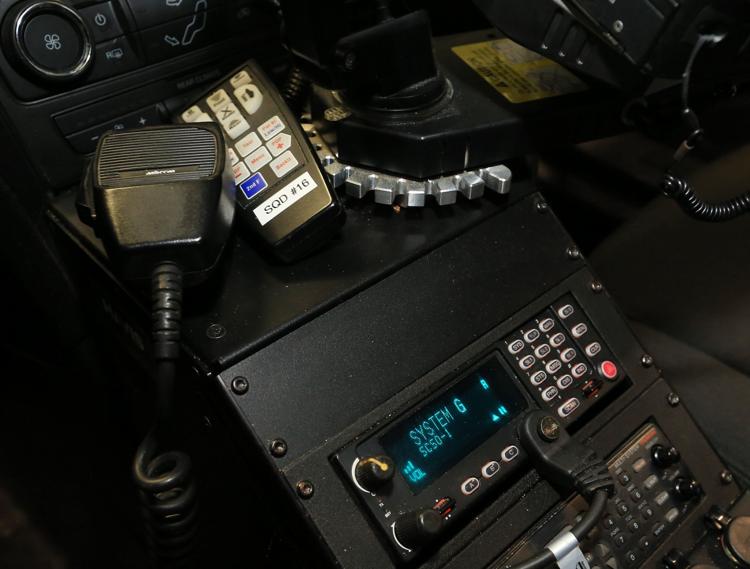 050519-qct-radioproject-ks-004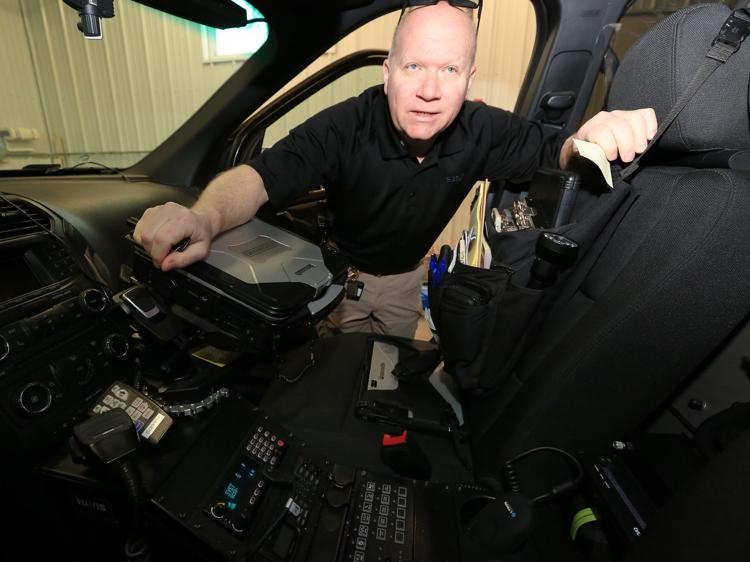 050519-qct-radioproject-ks-003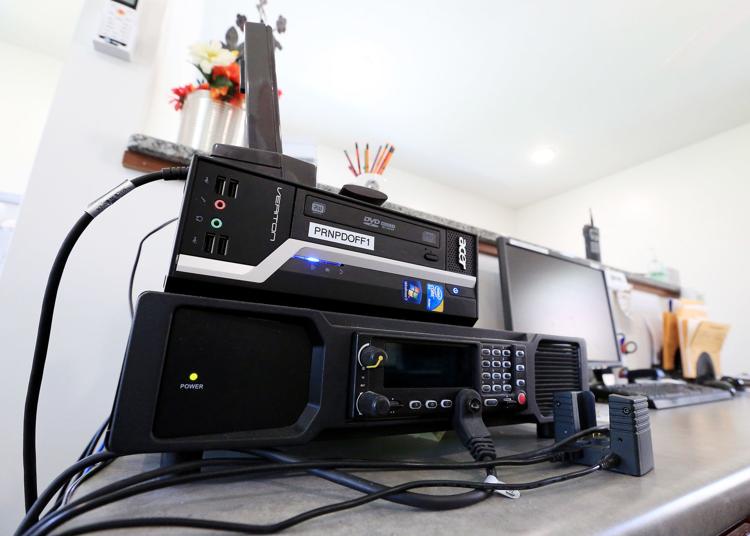 050519-qct-radioproject-ks-002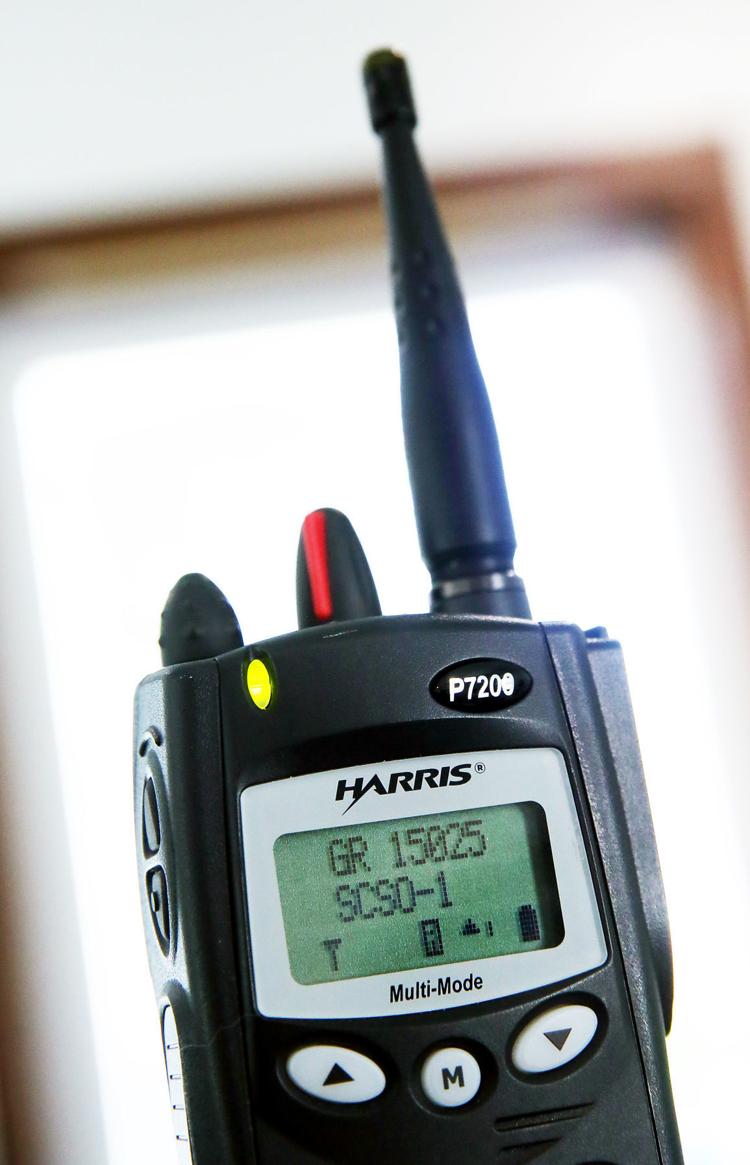 050519-qct-qca-radiosbigstory-024a.JPG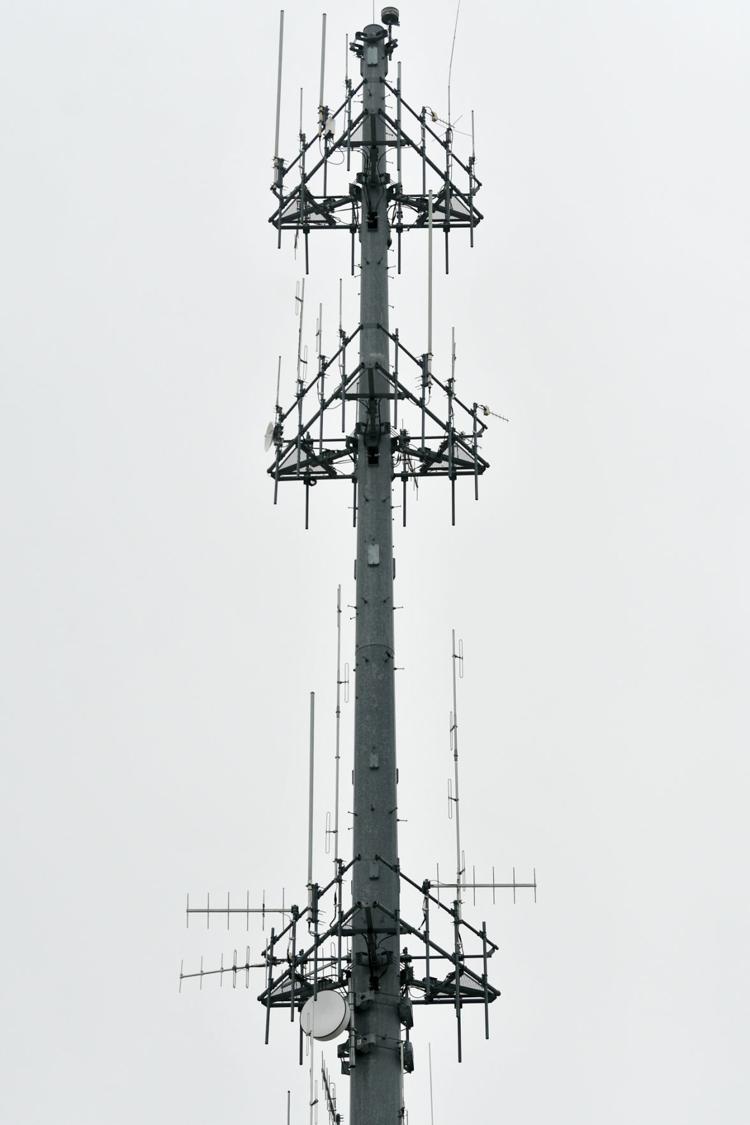 050519-qct-qca-radiosbigstory-003a.JPG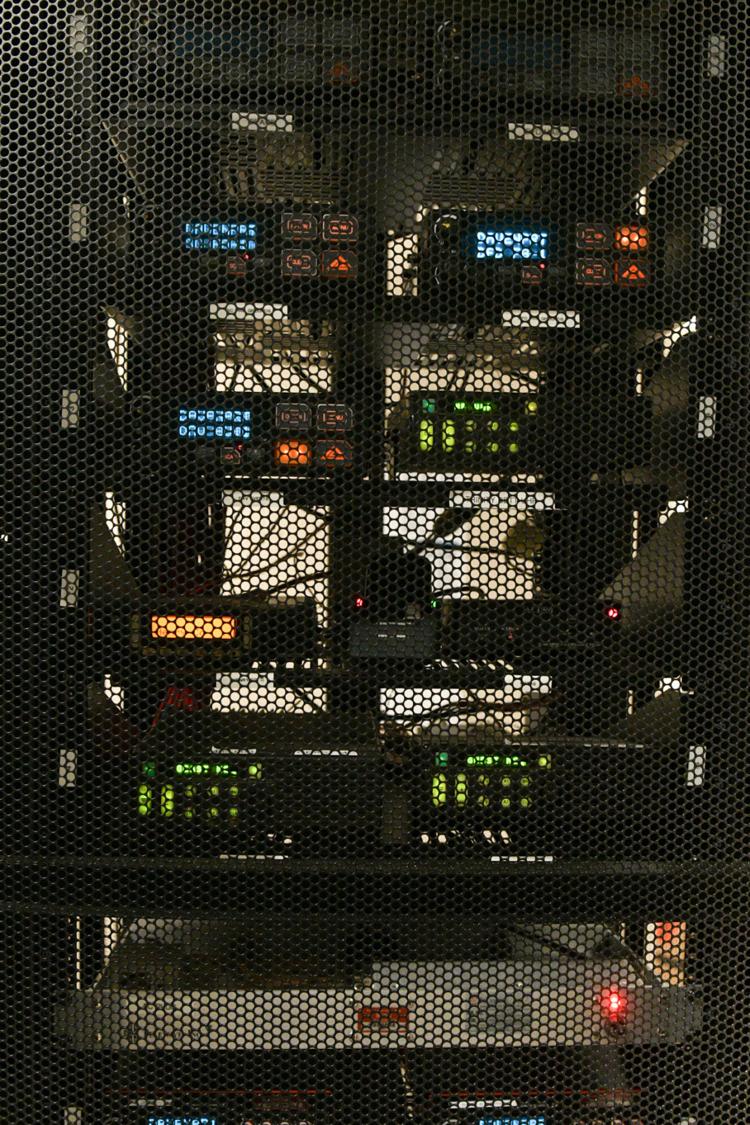 050519-qct-qca-radiosbigstory-002a.JPG