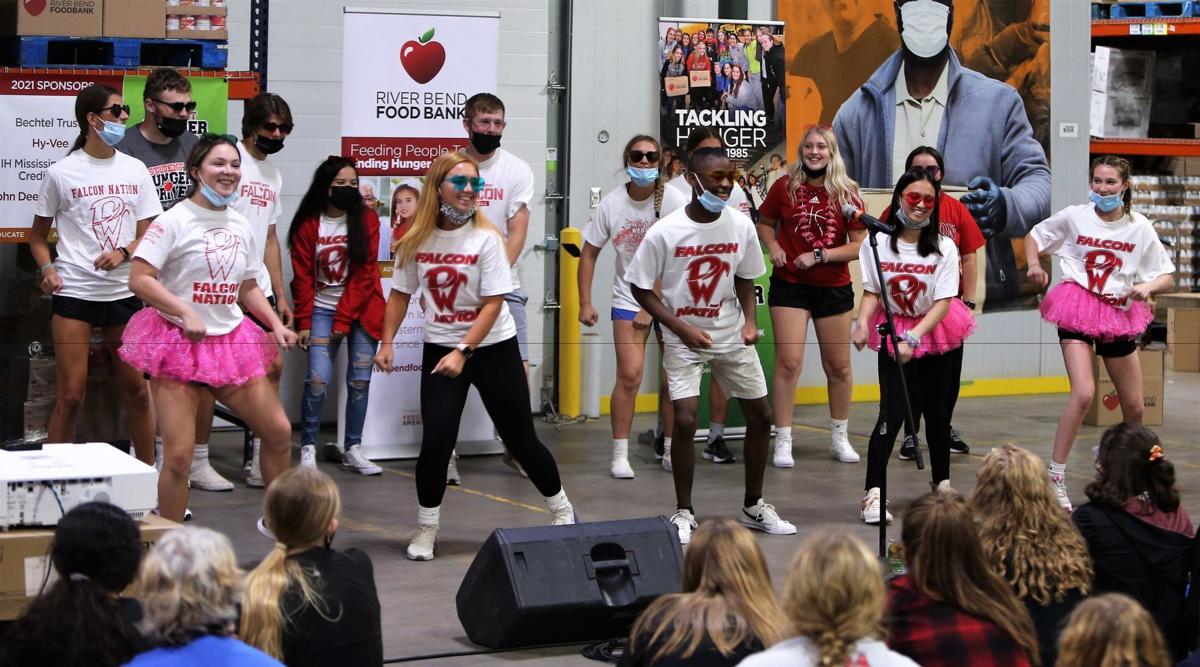 IN THE NEWS
REPUBLICANS NIX FIRST REDISTRICTING MAPS
The first set of proposed new political maps was rejected during a key moment in Iowa's decennial redistricting process. Iowa Senate Republicans all voted to reject the first set of proposed maps that would redraw statehouse and Congressional boundaries for the next 10 years, citing concerns with some districts' shape and populations. All Senate Democrats voted to approve the maps. The state's Legislative Services Agency said it will deliver a second proposal to legislators by October 21. Legislators must wait seven days before voting on it.
COVID FUNDING: A high school weight room getting a renovation in an Iowa district is one example of schools across the country using federal funds pandemic relief funds on athletic facilities. Schools argue the projects support students' physical and mental health, one of the objectives allowed by the federal government.
ASSAULT LEGISLATION: Republican U.S. Sen. Joni Ernst, a survivor of domestic violence and sexual assault, proposed federal legislation calling for the deportation of individuals seeking to enter the U.S. who have been convicted of violent sexual crimes.
COMPLAINTS DISMISSED: The Iowa House Ethics Committee deadlocked, thus failing to take action on complaints by Rep. Todd Prichard, D-Charles City, alleging representatives of Heritage Action violated House rules by failing to register as lobbyists.
THEY SAID …
"Are we tired? Yes, both physically and mentally."
--- Jeremy Otto, with Cerro Gordo Public Health, on the state of public health workers a year and a half into the COVID-19 pandemic
"Across the state, it really is kind of a mixed bag. It's all weather-dependent."
--- Iowa ag secretary Mike Naig on crop conditions at harvest time across Iowa
ODDS AND ENDS
MASK LAW: Gov. Kim Reynolds told a radio audience she plans to appeal a federal judge's order that restrains the state from enforcing a state law that bars school districts from enacting mask mandates.
CAUCUSES SCHEDULED: Iowa Democrats and Republicans announced their 2022 midterm caucuses are scheduled for February 7, preceded by county, district and state conventions.
RECORDS LAWSUIT: A conservative public interest law firm filed a lawsuit against Democratic state auditor Rob Sand, alleging Sand's office is illegally withholding the release of some records sought by the firm in an open records request.
THE WATER COOLER
PENCE APPEARANCE: Former Vice President Mike Pence will be in Iowa City on November 1 to speak at the Young America's Foundation's campus lecture series. Pence will speak 7 p.m. in the Iowa Memorial Union Main Lounge
NEW LEGISLATOR: Republican Michael Bousselot of Ankeny was sworn in as a member of the Iowa House to serve out the term of the Rep. John Landon, an Ankeny Republican, who died in June.
RURAL GRANTS: Four competitive funds are now available for rural communities with populations under 20,000, Gov. Kim Reynolds and the Iowa Economic Development Authority announced.
IN THE NEWS
REYNOLDS HEADS TO SOUTHERN BORDER
Gov. Kim Reynolds was among a group of GOP governors who released a 10-point plan at a news conference in Mission, Texas, that they said the Democratic Biden administration could enact immediately to address immigration issues at the southern border. Reynolds said Wednesday she came away with a new insight into troubling immigration and security issues after touring the Texas-Mexico border. Democrats accused Reynolds of traveling more than 1,200 miles from Des Moines to participate in a "lame political stunt" that amounted to a taxpayer-funded Republican field trip.
STRIKE AVOIDED: Deere & Co. and International Union, United Automobile, Aerospace and Agricultural Implement Workers of America, have reached a tentative agreement on a new six-year contract, which would avoid a strike. A vote was scheduled for Sunday.
SETTLEMENT APPROVED: Members of the State Appeal Board approved an $18,000 payment to settle a claim of alleged negligence brought against the University of Iowa by Jasmine Spinello, who sustained multiple injuries after her foot slipped on loose concrete and gravel material outside a UI building in January 2018.
FACEBOOK CRITICISM: U.S. Sen. Chuck Grassley said if the Facebook policies and practices described during Congressional testimony by Iowa City native Frances Haugen are true, the social media company's actions are "immoral and unethical."