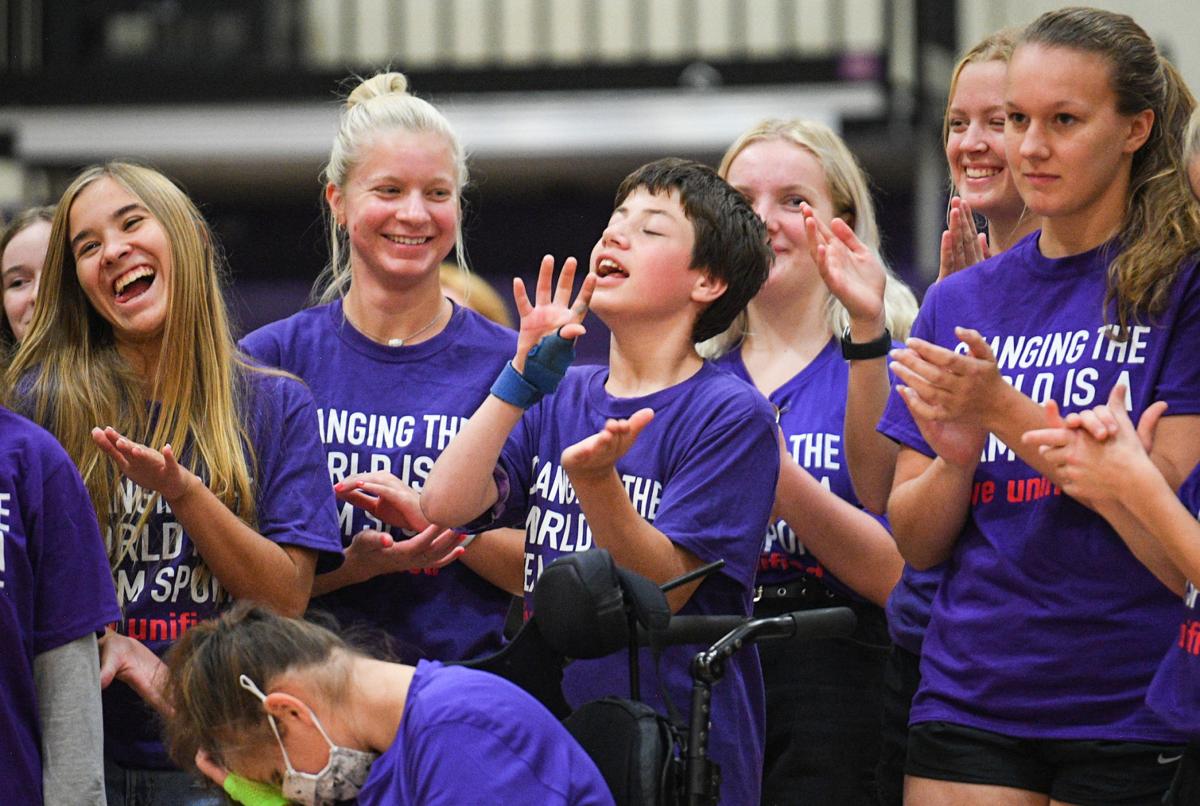 IN THE NEWS
College faculty push mask requirements
Faculty across Iowa's public universities are continuing to demand the authority to mandate masks in the classroom — looping in attorneys and considering resolutions urging faculty, regardless of state law or campus policy, to act on their own. "Faculty members, at their own discretion, should manage their own classroom in a way that maximizes their own and their students' health … even if disallowed by state law, the Board of Regents, or University of Northern Iowa policy," said a resolution discussed by the University of Northern Iowa Faculty Senate in Cedar Falls.
STUDENTS ENDANGERED: The rise of the delta variant and beginning of the school year have dramatically increased the risks children face during the coronavirus pandemic, a group of pediatricians said in court documents submitted in the federal lawsuit against Iowa Gov. Kim Reynolds.
GRASSLEY RUNNING: Republican U.S. Sen. Chuck Grassley, 88, the longest-serving Republican in the Senate, announced he will seek re-election to an eighth term. The Butler County family farmer from New Hartford made the announcement at 4 a.m. via Twitter.
DREAM FIELD: Baseball Hall of Famer and longtime Chicago White Sox player Frank Thomas has headed a venture that bought controlling interest in Go the Distance Baseball's stake of All-Star Ballpark Heaven and the Field of Dreams Movie Site in Dyersville.
THEY SAID …
"Right now, I'm not sure my grandmother would have moved to this Iowa."
--- Ras Smith, Democratic candidate for Iowa governor, whose Black grandmother fled a sharecropping plantation in Mississippi to move to Iowa in 1957
"I don't think you necessarily have an unfair map by any means for either party necessarily."
--- Iowa House Speaker Pat Grassley, on the first set of proposed redistricting maps
ODDS AND ENDS
OFFICER ARRESTED: A former Eldridge police officer, 24-year-old Andrew Patrick Denoyer, was arrested for allegedly sexually abusing a 14-year-old girl while on-duty.
FARM VALUE: The price of tillable farm land in Iowa increased by 18.8% over the past six months, with a statewide average of $12,182 per acre, according to a semi-annual survey of real estate agents.
CREDIT RATING: Iowa's Triple A credit rating from Moody's Investor Services, the highest rating a State can achieve, has been affirmed, State Treasurer Michael Fitzgerald announced.
THE WATER COOLER
BUDGET CHIEF: Gov. Kim Reynolds appointed Kraig Paulsen, a former Iowa House Speaker from Hiawatha and current Iowa Department of Revenue director, to head the state Department of Management.
NEW CANDIDATE: Iowa Rep. Liz Bennett, D-Cedar Rapids, officially announced her campaign for the Iowa Senate seat being vacated by the retirement of Iowa Sen. Rob Hogg, D-Cedar Rapids.
MEDICAID HONOR: Elizabeth Matney, the Iowa Department of Human Services' Medicaid director, is one of six Medicaid directors chosen to participate in the Medicaid Leadership Institute.
IN THE NEWS
Iowa officers to border mulled again
Gov. Kim Reynolds is considering the possibility of again deploying State Patrol officers and public safety personnel to aid law enforcement and border security efforts at the U.S. border with Mexico. In July, 28 Iowa Department of Public Safety law enforcement officers spent nearly two weeks working border security duties alongside authorities in Texas. Iowa officials said the mission was aimed at disrupting criminal activity that included smuggling humans, drugs and firearms, as well as aiding humanitarian efforts in the Del Rio area of Texas near the border.
NEW MCO: An out-of-state company hopes to become the newest insurer for Iowans under the state's Medicaid and Children's Health Insurance Program, company officials announced. The Dayton, Ohio-based health care company CareSource announced its intent to submit a bid for consideration to join Iowa's $6 billion program.
BUDGET SURPLUS: The state ended fiscal 2021 with a general-fund surplus of nearly $1.24 billion, much more than earlier forecast. State analysts attributed the surplus to higher-than-expected net general fund receipts and lower tax refunds.
FINANCIAL DISCLOSURES: U.S. Rep. Cindy Axne's failure to disclose some financial transactions was an unintentional error that will soon be remedied, her office said. The transactions were highlighted by a nonpartisan government watchdog in a written request that Congress' ethics committee investigate Axne's disclosures.