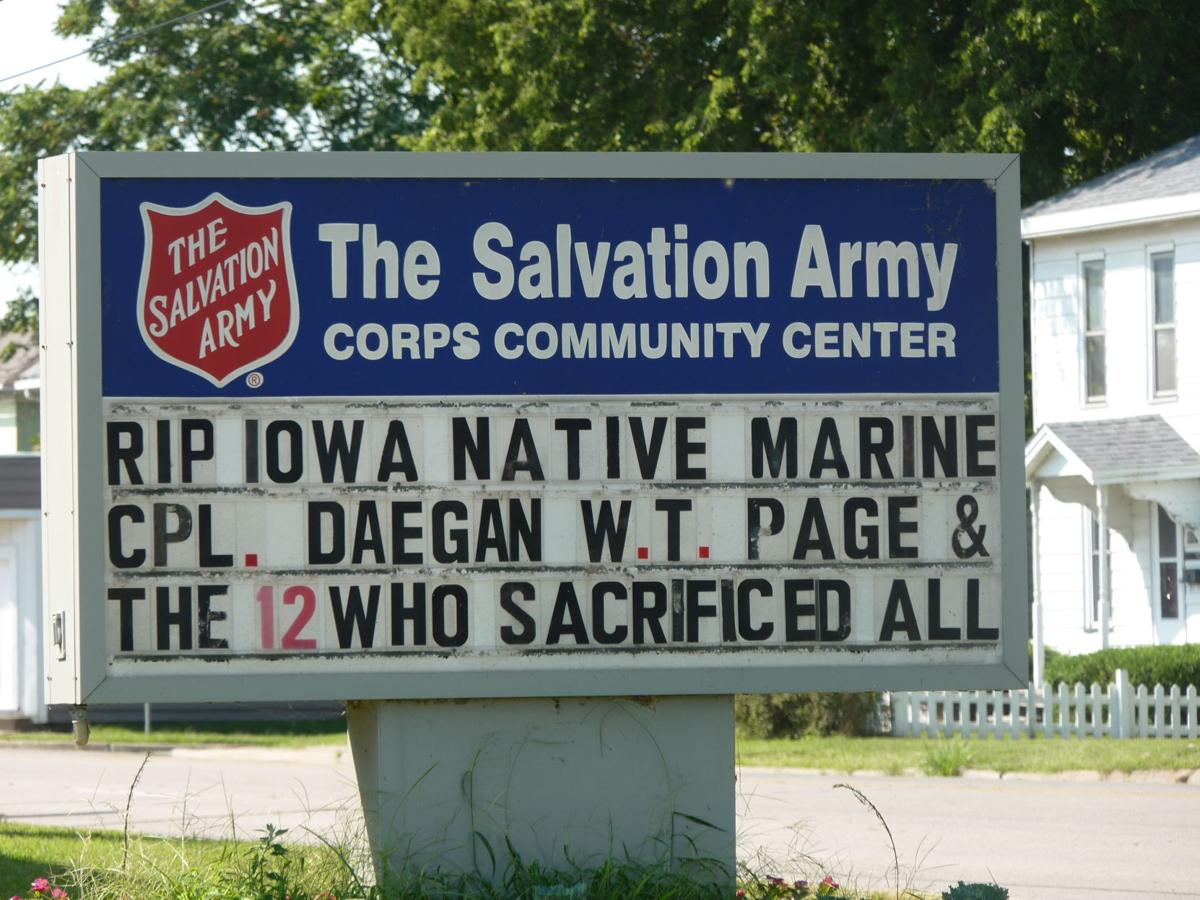 IN THE NEWS
IN THE NEWS
Lawmakers ask court to overturn abortion ruling
Sixty Iowa Republican legislators are asking the Iowa Supreme Court to overturn a 2018 ruling that declared abortion a fundamental right under the state Constitution. Attorneys for conservative groups opposing abortion filed a brief with the court on behalf of 22 senators and 38 House members, all Republicans. In that 2018 decision, the court struck down a law requiring a 72-hour waiting period for women seeking an abortion, ruling that restriction was unconstitutional and that "autonomy and dominion over one's body go to the very heart of what it means to be free."
FRAUD SENTENCE: Florence Rosale Julio, 39, of Brunswick, Georgia, was sentenced to 46 months in prison for conspiracy to commit money laundering in connection with a scheme to obtain federal tax refunds by fraud using the identification information of dozens of University of Iowa employees.
VOTING RECORDS: Sixty-eight of Iowa's 150 legislators earned a gold star for perfect attendance during the 2021 session. On average, lawmakers missed 6% of the floor votes taken in the House and Senate, according to the Club for Growth, which assembled a Missed Vote Iowa score card.
COVID SURGING: More than 40% of confirmed coronavirus cases in Iowa were among children and people in their 20s, according to new state data. The seven-day rolling average of cases has been gradually increasing since early June and is now at 8,225 cases per week, a level not seen since January.
THEY SAID …
"If we put that in the hands of the current administration and the lawmakers that are currently under the dome here in Iowa, then the future of abortion is pretty bleak."
--- Jamie Burch Elliott, public affairs director for Planned Parenthood Advocates of Iowa
"It is making people understand that government can, in fact, in a democratic society, work for working families, and not just the wealthy and the powerful."
--- U.S. Sen. Bernie Sanders, I-Vt., in Iowa, promoting Democrats' $3.5 trillion federal budget proposal
ODDS AND ENDS
DISASTER DECLARATION: Four more counties – Kossuth, Mitchell Pochahontas and Worth – were added to a state disaster proclamation to cover the effects of recent severe weather. The previous declaration started with 13 counties.
UNEMPLOYMENT INSURANCE: For the fifth consecutive year, the unemployment insurance tax rates for Iowa employers will remain unchanged for 2022, remaining at the second-lowest rates allowed by law.
MASKS REQUIRED: The Iowa Supreme Court is requiring face coverings for everyone entering court-controlled areas in all 99 counties regardless of vaccination status or the local positivity rate and transmission status.
THE WATER COOLER
REYNOLDS FUNDRAISER: Gov. Kim Reynolds' campaign arm announced her annual fall fundraiser, her Harvest Festival, has been scheduled for Saturday, Sept. 25, at the Iowa State Fairgrounds.
DOM DIRECTOR: Joel Anderson, Gov. Kim Reynolds' tax policy adviser since August 2019, has been named interim director of the state Department of Management. He succeeds Michael Bousselot, who resigned to run for the Iowa House.
LIEUTENANT GOVERNOR: Lt. Gov. Adam Gregg is now treasurer of the National Lieutenant Governors Association, the professional association for the second-highest-ranking officials in all 50 states and the U.S. territories.
IN THE NEWS
The U.S. Education Department opened civil rights investigations into five Republican-led states, including Iowa, that have banned or limited mask requirements in schools, saying the policies could amount to discrimination against students with disabilities or health conditions. The state policies conflict with guidance from the Centers for Disease Control and Prevention. Education Secretary Miguel Cardona accused the states of "putting politics over the health and education of the students they took an oath to serve." Republican Gov. Kim Reynolds accused Democratic President Joe Biden of picking a political fight in an attempt to distract from federal issues.
BAN LAWSUIT: An Iowa woman amended her lawsuit over the state's ban on mandatory face masks in schools to include allegations the law violates state and federal constitutional protections, a move that came as federal education officials questioned Iowa's ban.
TIBBETTS KILLER: Cristhian Bahena Rivera was sentenced to life in prison without parole in the abduction and killing of University of Iowa student Mollie Tibbetts, three years after she disappeared while out for an evening run. The sentence was mandatory for a first-degree murder conviction in Iowa.
PRISON KILLER: An inmate who confessed in court to using a hammer to kill a nurse and correctional officer during an escape attempt at an Iowa prison has been sentenced to life in prison. Thomas Woodard Jr. was sentenced after pleading guilty earlier this month to two counts of first-degree murder.