After decades of discussion and prodding by business leaders, Davenport seems poised to move ahead with plans to eliminate one-way traffic through part of downtown and mitigate the effects of more frequent river flooding.
Davenport's proposed six-year capital improvement plan includes $1.7 million budgeted in fiscal year 2024 to convert the traffic signals on 3rd and 4th streets to allow for two-way traffic from East River Drive to Marquette Street. The Downtown Davenport Partnership would contribute $600,000 toward the cost of the project.
A city budget proposal for the fiscal year that begins July 1 also includes $1 million to begin the implementation of a new plan to reduce the impact of Mississippi River flooding along Davenport's 9 miles of riverfront.
The flood resiliency plan calls for using 4th Street as a primary flood detour route connecting the west end to downtown and East Village during flooding. Doing so, though, requires converting 4th Street from one-way to two-way traffic, according to Cedar Rapids engineering and environmental consulting firm HR Green, Inc.
"Two-way streets are a requirement for the detour to function properly and efficiently," said Kyle Carter, executive director of the Downtown Davenport Partnership, an affiliate of the Quad Cities Chamber of Commerce. "Providing businesses and residents' access during flood events is a critical need that must be addressed."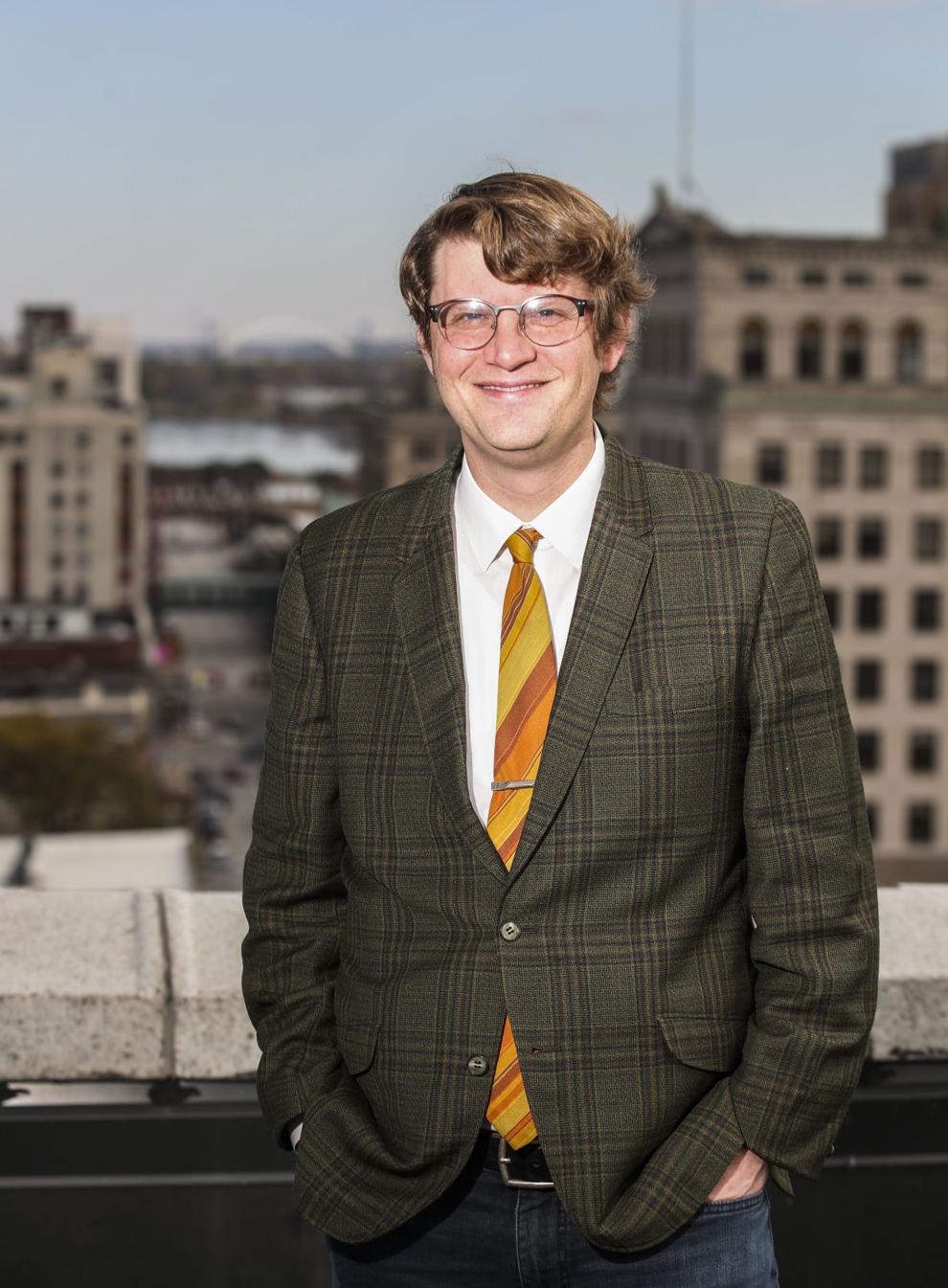 Carter noted multiple independent studies and master plans for downtown development have questioned or called for the outright removal of one-way traffic downtown dating back to 1986.
'This is really a neighborhood issue'
Proponents also note downtown Davenport has changed considerably in recent decades, with the addition of roughly 1,400 apartment units over the past 20 years.
As such, the interstate-width streets move traffic at unsafe speeds through a downtown that's become increasingly residential and create dangerous intersections, they argue.
More than 2,000 residents now live downtown in 1,600 units, with another 200 apartment units set to open this spring. Construction as well recently began on a 185-unit workforce housing apartment complex west of the R Richard Bittner YMCA, at 450 LeClaire Street. The development is expected to be completed by December 2023.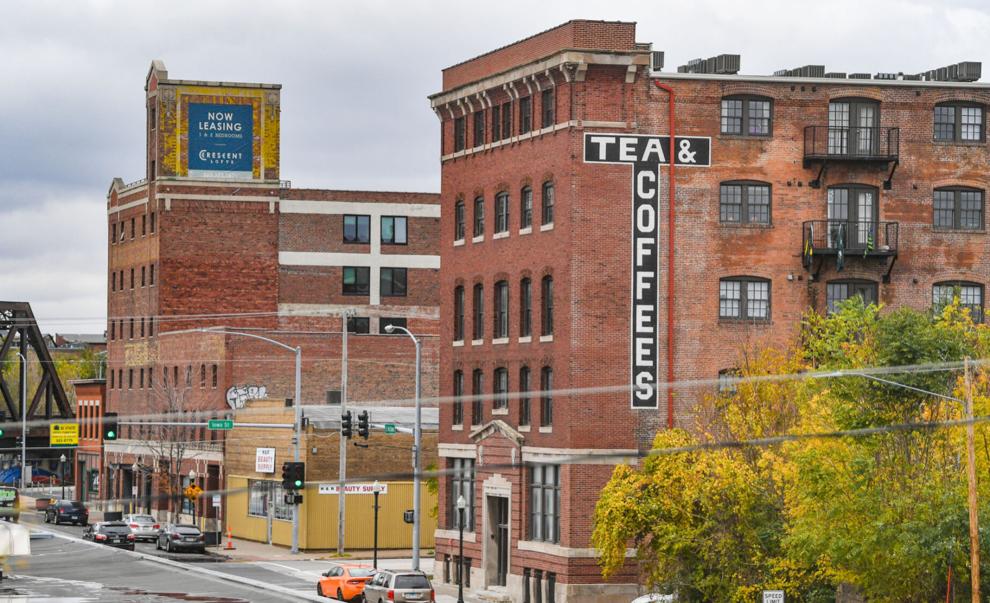 "This is really a neighborhood issue in some respects," said Davenport Alderman JJ Condon, at-large, who lives downtown. "Where we have problems with aggressive driving (and) dangerous pedestrian traffic. It's our entertainment hub. It's our tourism hub. If you were to pick up and put an entertainment hub in our city and planned it from the beginning, would you ever consider putting (four-lane highways in each direction) bisecting it? Probably not."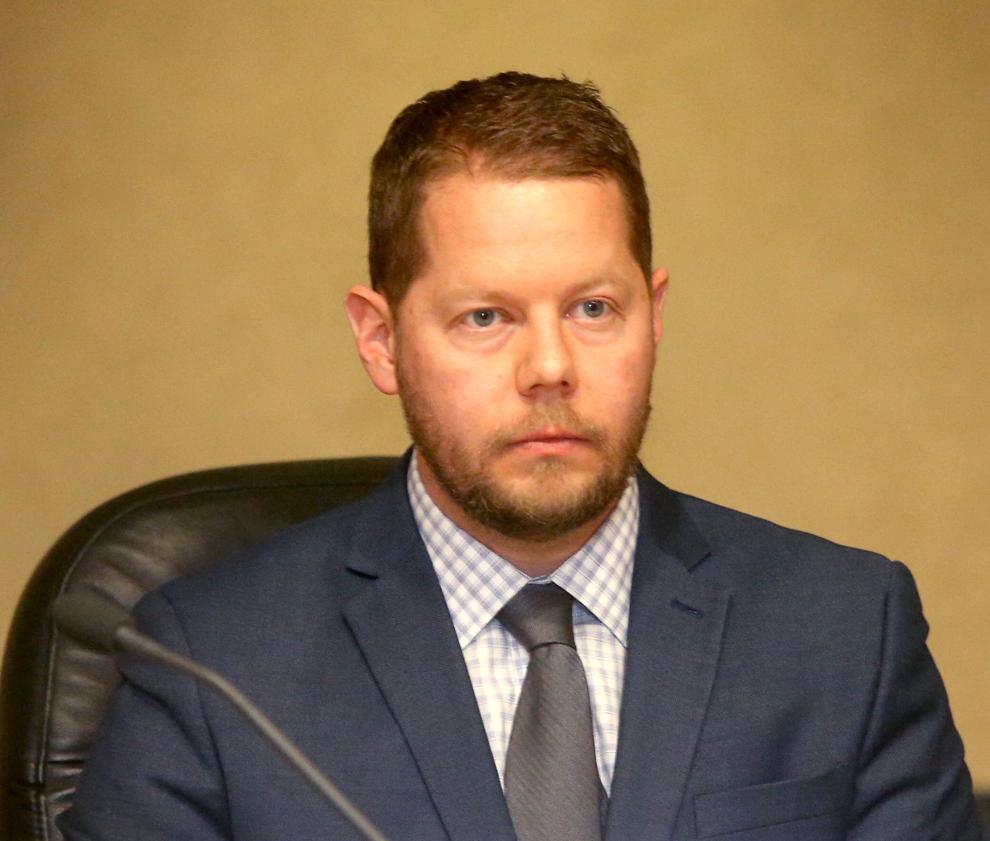 Condon added "the success of the downtown has been realized in spite of the traffic, not because of it." 
Carter said a major grocery chain recently turned down a development opportunity on 4th Street, adjacent to the new YMCA, and specifically cited one-way traffic as being problematic for their business and its access.
Slowing traffic by converting portions of downtown's most traveled one-way thoroughfares to two-way streets would lead to more people walking and biking through downtown, making restaurants and storefronts more visible and accessible to customers, according to the Downtown Davenport Partnership.
Two-way streets would also provide opportunities to expand outdoor seating for restaurants and retail and would make driving downtown less confusing for visitors, according to the partnership.
All of which would make downtown sites more marketable for development with a more walkable downtown, according to DDP.
"Neighborhood and business vitality is worth exponentially more than a slight reduction in vehicle thru-put," according to the partnership, which noted River Drive already serves as a primary east-west bypass downtown.
DDP also points to the success other Iowa cities that have had removing one-ways downtown, including Cedar Rapids, Des Moines and Muscatine.
Not all are on board
Not everyone on the Davenport City Council, though, is sold on the project.
While the concept has been talked about for years, Alderman Rick Dunn, Ward 1, said he feels city officials have not provided adequate opportunity for the project to be "vetted" by the community.
"I hear from a lot of people that this isn't a good idea," Dunn said. "My concern is we're going to go ahead and say, 'Go.' And the public's going to come back and say, 'I didn't know anything about it.' "
Dunn asked the city conduct a public survey or hold public input meetings.
"I realize the folks downtown want to change traffic. I'm not necessarily sure that everybody in the city wants to change traffic (downtown)," Dunn said.
Alderman Ben Jobgen, Ward 6, expressed similar concerns.
As such, Mayor Mike Matson and city officials said they will schedule a special work session in the coming weeks to discuss the project in detail.
"I appreciate and kind of like that no matter where you live in the city that everybody feels ownership of the downtown," Condon said. "But in this case I do take exception to it a little bit."
Condon urged aldermen "consider showing some deference to the neighborhood and business community that's been pulling in this direction for many, many years."
"It would feel unfair to a lot of people if we undid all of the work and community involvement that's taken place over years and years to get this done," he said.
Matson and Alderman Robby Ortiz, Ward 4, echoed Condon, noting they were initially opposed to the project.
"But when I was not OK with it 15 years ago the downtown was extremely different than what it is now," Matson said. "This has to be treated as a neighborhood."
Other projects
In all, city officials plan to spend about $45.6 million on capital projects for the fiscal year beginning July 1.
The city's property tax levy rate of $16.78 per $1,000 of taxable value would remain unchanged under the budget proposal.
The proposed fiscal year 2023 capital improvement program includes:
$22.6 million for streets and sewers projects, including $4.45 million for neighborhood street repairs
$10 million for the replacement and construction of a new fire station on land purchased by the city at North Brady Street and Welcome Way at East 42nd Street — site of the former Chi Chi's restaurant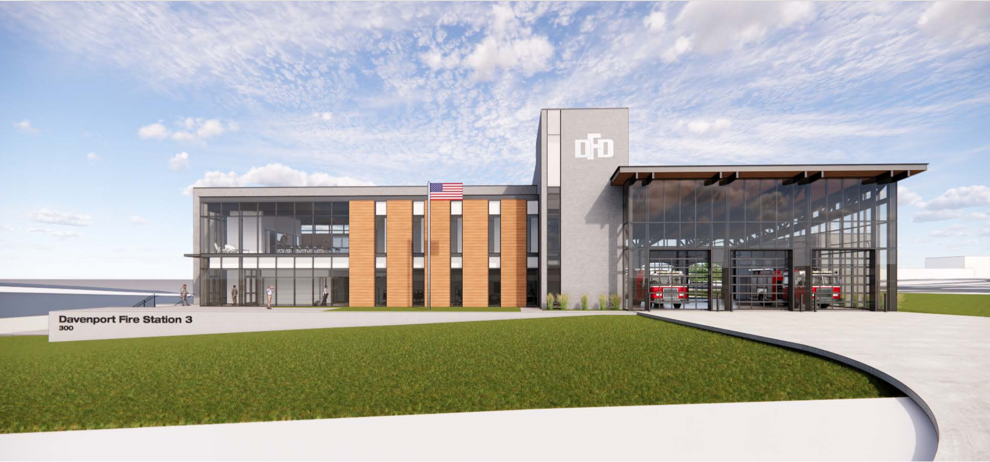 $1.1 million to replace fire apparatus
$400,000 for police and fire vehicle replacement
$1.24 million in city park system enhancements, a 63% increase from the current fiscal year budget
"We continue to put more money and more emphasis on neighborhood streets ... to alleys," Mayor Mike Matson said, as well as $730,000 for bridge repairs and replacement. "So as the citizens ask us to focus on public safety, as they ask us to focus on infrastructure and streets, urban revitalization, the riverfront, the flooding, you can sell that's where we are putting our money to."
Some of the notable projects recommended for funding in FY 2023 include:
$4.6 million for the restoration, rehabilitation and resurfacing of high-volume streets, including reconstruction of Division Street from Locust to 13th streets and West Central Park Avenue from Cedar Street to North Lincoln Avenue
$2.1 million for the widening and reconstruction of 53rd Street from Eastern Avenue to Elmore Circle
$100,000 as part of an overall $9.2 million project spread out over the next two fiscal years and funded with a $7.3 million federal grant for the rehabilitation of 3rd and 4th streets from Telegraph Road to Harrison Street.
$1 million for urban revitalization through continuation of the DREAM program, which seeks to attract and retain homebuyers and entice investment in Davenport's older neighborhoods. The project provides eligible homeowners in the city's older, historic neighborhoods up to $20,000 for exterior home restoration projects and to fix outstanding code violations. So far, more than 90 homeowners have been assisted with residential façade improvements.
$500,000 for the installation of a dog park, pickleball courts and an obstacle course at Duck Creek Park as well as exterior repairs to Duck Creek Lodge
$300,000 for repairs to the city's downtown skate park and installation of a pump track, an undulating circuit ridden by cyclists who generate momentum by using body movements, rather than pedaling
Aldermen will hold a public hearing at 5:30 p.m. Feb. 2 at City Hall to consider the adoption of the proposed tax levy for the upcoming fiscal year. 
After which the city council will publish notice and hold a separate public hearing at later date on the adoption of the proposed city budget.