Scott County Democrats gathered more than 6,200 signatures in 14 days, shy of the nearly 9,260 needed from eligible Scott County voters. The number, however, far exceeds the number of signatures previously collected in similar petition efforts, according to Democrats. Previously, the highest number of signatures gathered was 3,500. 
Moritz, a Democrat, abruptly retired April 23, five months after being re-elected in 2020. She was unopposed.
Democrats had just 14 days to gather enough signatures equal to 10% of the vote cast in Scott County in the last presidential election, rather than the four to six weeks under the previous law, to force an election.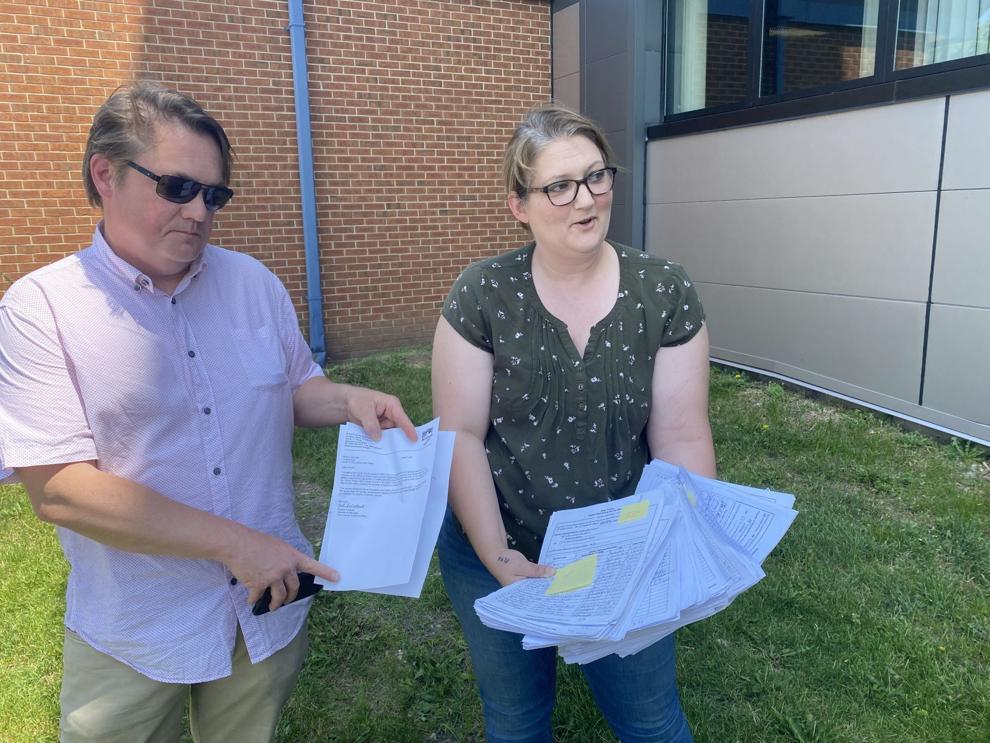 "What I want this message to really send to the voters of Scott County is to know the the Democratic party is going to continue to stand up for the right to vote," Scott County Democratic Party Chairwoman Elesha Gayman said at a Wednesday news conference. "We're not going to lay down. We're not going to turn around while this voter suppression happens in our backyards.'
Tompkins will serve until voters elect an auditor to a full term during the next general election in November 2022.
Republican supervisors said they opted against a special election out of concern for its cost and efficiency. 
The party-line vote, though, drew a rapid response by Iowa Democrats, who with help from state party officials and officeholders, tried to collect more than 10,000 signatures to allow a special election.
"Iowa Democrats are fired up and ready to organize," Iowa Democratic Party Chair Ross Wilburn said in a statement. "They were able to gather a record number of signatures under a new set of rules passed by Republicans and intentionally designed to limit citizen participation and power. The GOP should be worried. We are united as a party and stand ready to fight against voter suppression all across Iowa."
Gayman said the county party's next step will be contacting some 10,000 Scott County voters whose registration status was changed to "inactive" because they did not vote in the November election.
Under new voting restrictions signed into law in March, voters are listed as "inactive" after missing just one election. Previously, voters had to miss two consecutive general elections to be marked "inactive." A process critics argue is accelerated and puts voters at greater risk of having their voter registration canceled.
"We're gong to continue to work to empower Scott County voters," Gayman said, including contacting Democrats, independents and Republicans to "get those individuals back" to active voter status.
-- The Associated Press contributed to this report