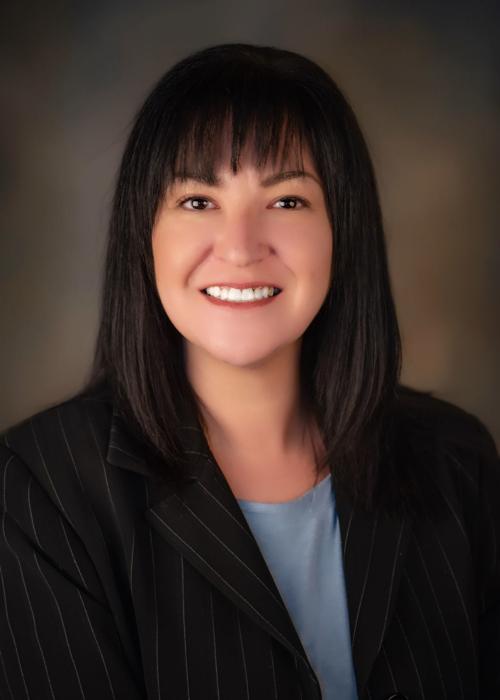 ROCK ISLAND — Dora Villarreal has been officially named interim Rock Island County state's attorney. 
Villarreal's approval was met with lengthy applause and a standing ovation from several board members. 
"I think Ms. Villarreal's qualifications speak for themselves," said Mia Mayberry, board vice chair. "I will be happy to support her as the next state's attorney."
Villarreal will serve until the November 2020 general election, when she will have to be elected to the position. 
Former State's Attorney John McGehee was sworn in May 1 as a Rock Island County judge, replacing Judge Lori Lefstein, who retired. McGehee was elected in 2012.
You have free articles remaining.
Assistant State's Attorney Patricia Castro served briefly as acting state's attorney while county board chairman Richard Brunk sorted through applications for McGehee's replacement. 
Board members commended Brunk for leading a selection process that involved residents.
"I would like to say how proud I am of the process that the chairman used for bringing in our next state's attorney," Mayberry said. "Bringing in community members to weigh in on this process — I think it was very diligent and thorough."
Luis Moreno thanked Brunk for forming a subcommittee for input on the selection process. 
"I would like to commend Mr. Brunk for the way he sought out representation," Moreno said. "It could have easily been his decision, but he decided to form a subcommittee. I thank him for that."
Villarreal earned her bachelor's degree from Southern Illinois University in Carbondale and the Hamline University School of Law in St. Paul, Minn.
She has been in private practice for 10 years, most recently with the Rock Island firm of Winstein, Kavensky & Cunningham, LLC. She is president of the Rock Island County Bar Association. 
"It is an honor," Villarreal said. "Rock Island County has been like a second home to me. I've been very privileged to serve these people and represent them. I'm very excited and motivated; I hope to lead by example and get to work as soon as I can."