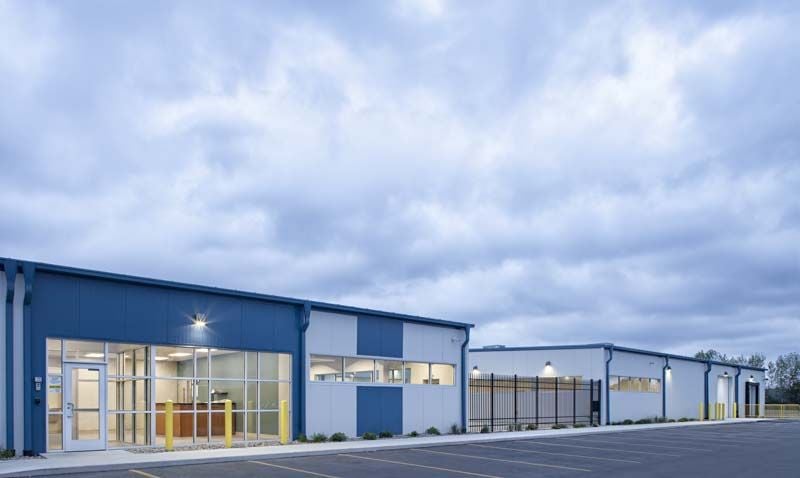 ROCK ISLAND — A union will not be formed at Rock Island's cannabis cultivation center.
A majority of voting employees at Green Thumb Industries voted Tuesday not to join the Teamsters union, according to the National Labor Relations Board. The vote, which needed a simple majority to pass, failed 26-30.
The NLRB's site says all full-time and regular part-time delivery drivers, marijuana infused product manufacturers and workers in warehouse, order fulfillment, processing and packaging, quality and extraction voted.
The following jobs were excluded from voting: grow, maintenance, office clerical, those employed through a temporary placement agency, professional, managers, guards and supervisors.
"The union cut out the departments it didn't have what they thought was majority support," said Tyler DeClerck, a GTI employee who opposed unionization. "So instead of about 115 people voting it was only 56...They said they had majority support with the full facility when they didn't even half the majority support of less than half the facility."
Jarrod Skelton, Teamsters organizer, said the unionization effort successfully brought attention to issues faced by workers.
You have free articles remaining.
"We want to commend the workforce for standing strong and taking on a company in this new and emerging industry," said Skelton said. "The workers stood up, stood strong, and fought back against what they thought was right."
The tally of the votes was posted to the NLRB's website on Wednesday, the day after the vote. Any objections to the vote can be filed in the seven days after Tuesday's election. Skelton declined to comment if the vote will be challenged, but added Teamsters are "evaluating what the next steps are."
He also claimed there were "numerous issues" throughout the process including intimidation and harassment.
The unionization effort — led by International Brotherhood of Teamsters Local 371 — began about three months ago at the cannabis cultivation center at 8221 51st St. W, in southwest Rock Island.
Pro-union workers stormed an October Rock Island City Council meeting voicing their union push and some of their grievances.
Two workers who were against the union effort later pushed back against those claims. Both sides said they were in the majority.
"Overall, I'm glad it's over," DeClerck said. "It was extremely distracting and divisive for all of the employees. Now we can refocus on our work and repairing broken relationships among co-workers."