EAST MOLINE — On the soccer field behind Ridgewood Elementary School, Judith Colman lifts a dandelion to her mouth and blows off the fuzzy white seeds like a candle on a birthday cake.
"I'm making a wish," she smiles, as she squares up the red soccer ball between her feet. "My wish was to be a good soccer player."
Her leg unleashes on the little ball, which sails through the legs of her classmates and into the goal.
Colman, a 7-year-old first grader at Ridgewood, loves soccer. Her modest wish of sports excellence recently got a small, round boost thanks to a donation of athletic balls from the American Heart Association (AHA) to her school.
In March, the AHA held its annual Quad Cities Heart Ball, a dinner and fundraiser for the nonprofit to pursue its mission "to be a relentless force for a world of longer, healthier lives."
As part of the event's "Bring a Ball to the Ball" campaign, sponsored by UnitedHealthcare, guests were asked to donate athletic balls of all sorts.
The AHA then delivered the baseballs, soccer balls, basketballs, and footballs to schools in East Moline and Colona.
More than 125 balls were collected, said Riane Leib, corporate events director for the local AHA.
"The goal is to make a local impact," Leib said. "Research shows that children who are overweight by their 12th birthday are more likely to be overweight for the rest of their life."
At Ridgewood, which received some two dozen new balls from the AHA, students needed no instruction on putting their new toys to use. At recess on Wednesday afternoon, dozens were busy dribbling, passing, dropping, tossing, shooting and scoring with friends and competitors.
"It was perfect timing. We were out of everything, and then they donated," teacher Erich VonThun said about the gift from the Heart Association. "We needed it."
VonThun said that Ridgewood has worked with the AHA for 15 years, including numerous fundraisers. This year, around $5,500 was raised for the nonprofit.
"Being heart healthy is a lot of just being active," said Heidi Lensing, school principal. "Ninety minutes of physical activity every day is the key. It's important to get kids to understand that doesn't mean you have to play on a sports team.
Lensing, who has been principal of Ridgewood for six years, also noted that today's elementary students are increasingly accustomed to technology. That technology has benefits, but also means that some children might benefit from encouragement to play outdoors.
Researchers have recently begun to study the effects of screen time on young minds. One scientist said last year that infants are "more vulnerable" than teenagers to tech addiction.
"Our kids typically think basketball, soccer, baseball. Those are the common pieces. But then they start realizing there's a whole lot more."
Kevin Mwansa, an eight-year-old second-grader, is tall for his age. He said that the new basketballs — which are airy and sharp — are easier for him to use. He called it "really cool" that people in his area had donated things for children to enjoy.
AHA staff said that the donated balls were a small but meaningful contribution to children's health.
"It's been a great partnership and opportunity for us to promote physical activity and health," said Leib about the AHA's work with UnitedHealthcare, and local schools. "And we'll have more balls to give away next year."
051619-mda-nws-heart-01.jpg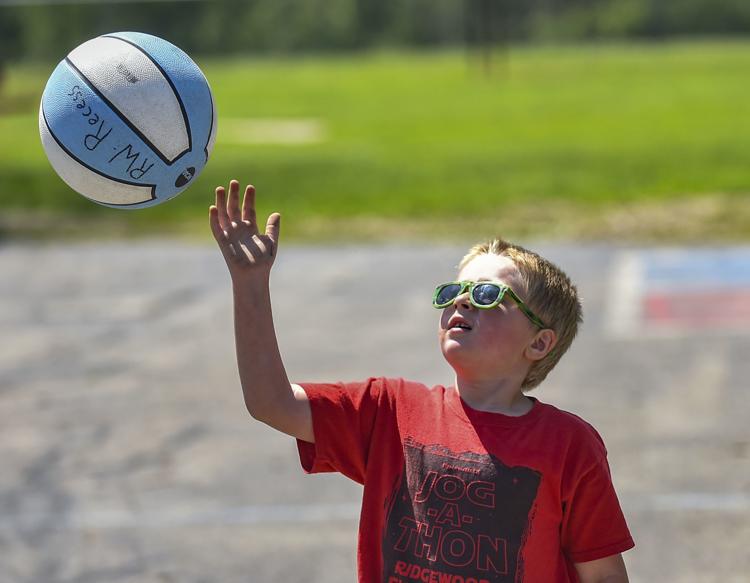 051619-mda-nws-heart-02.jpg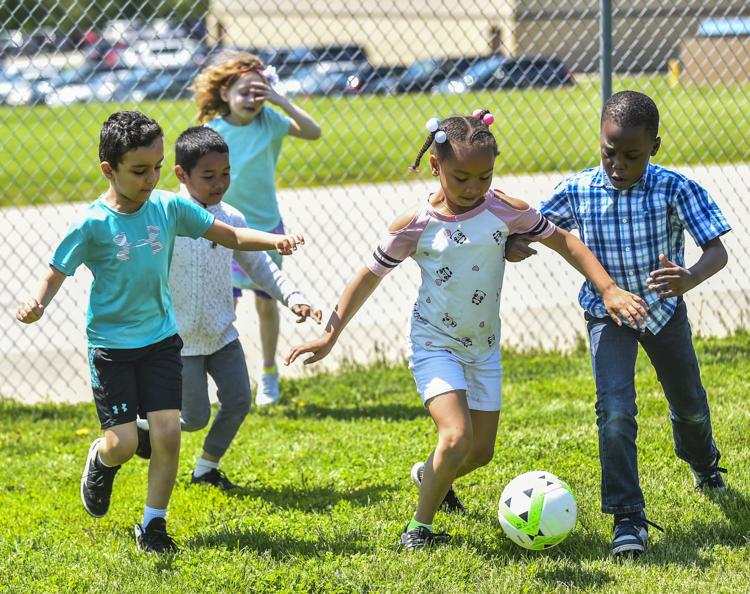 051619-mda-nws-heart-03.jpg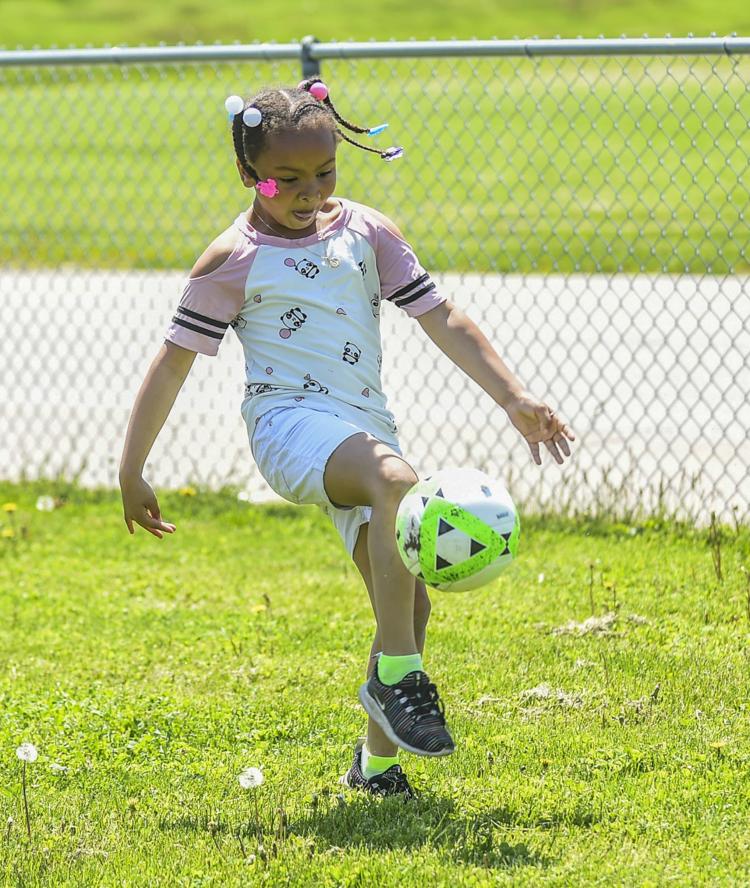 051619-mda-nws-heart-04.jpg
051619-mda-nws-heart-05.jpg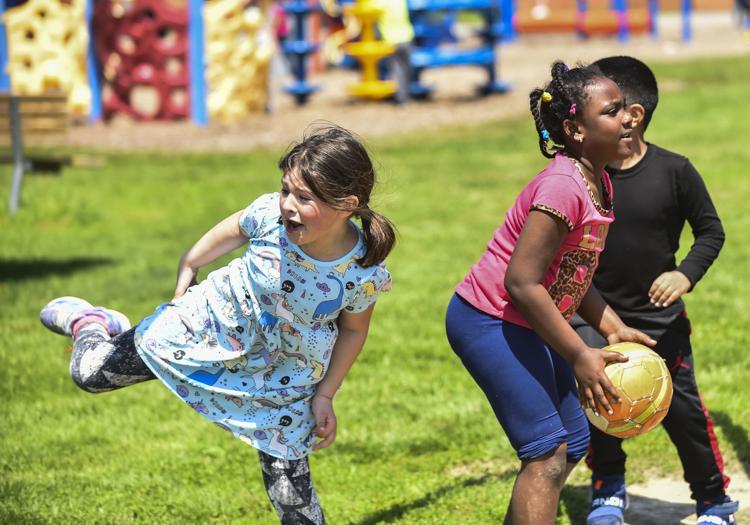 051619-mda-nws-heart-06.jpg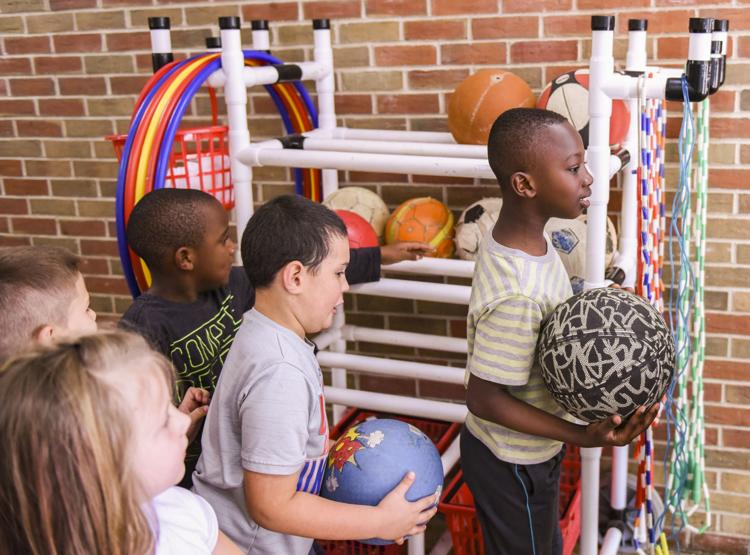 051619-mda-nws-heart-07.jpg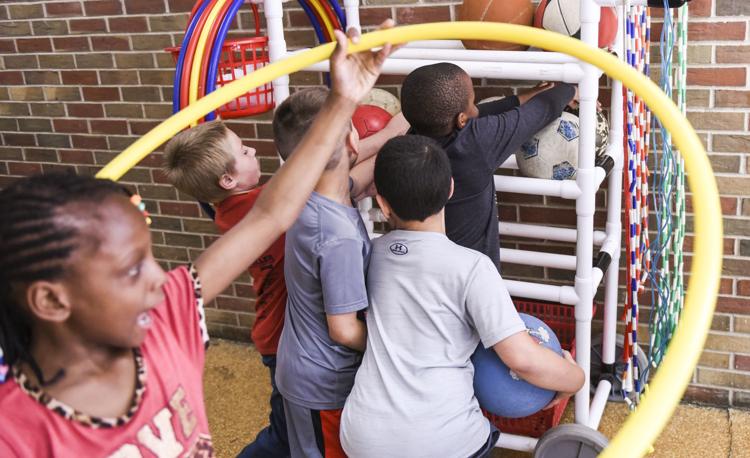 051619-mda-nws-heart-08.jpg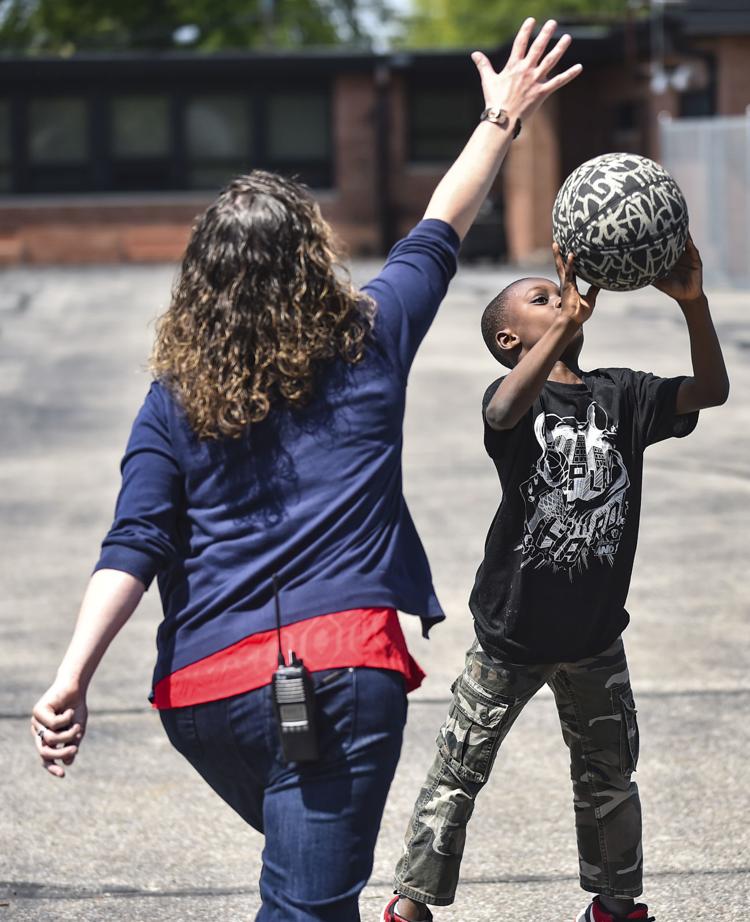 051619-mda-nws-heart-09.jpg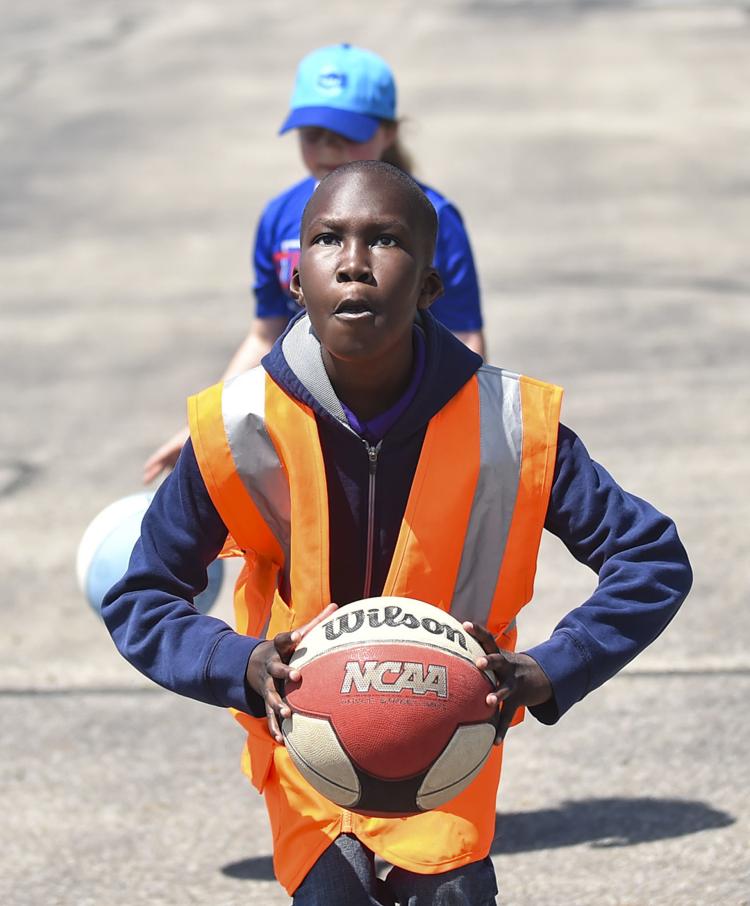 051619-mda-nws-heart-10.jpg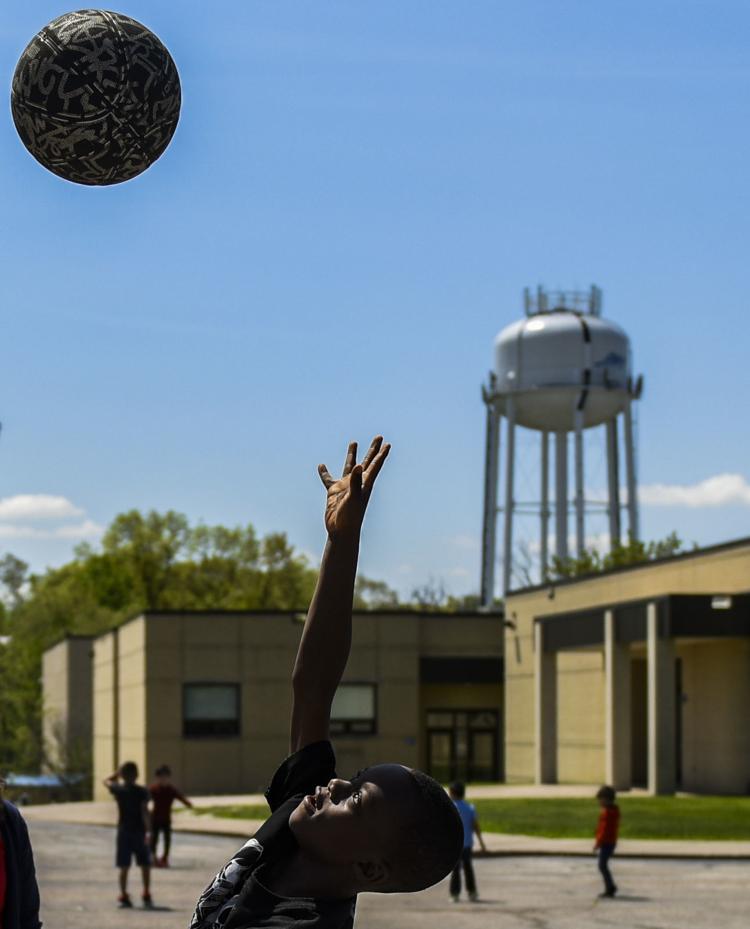 051619-mda-nws-heart-11.jpg