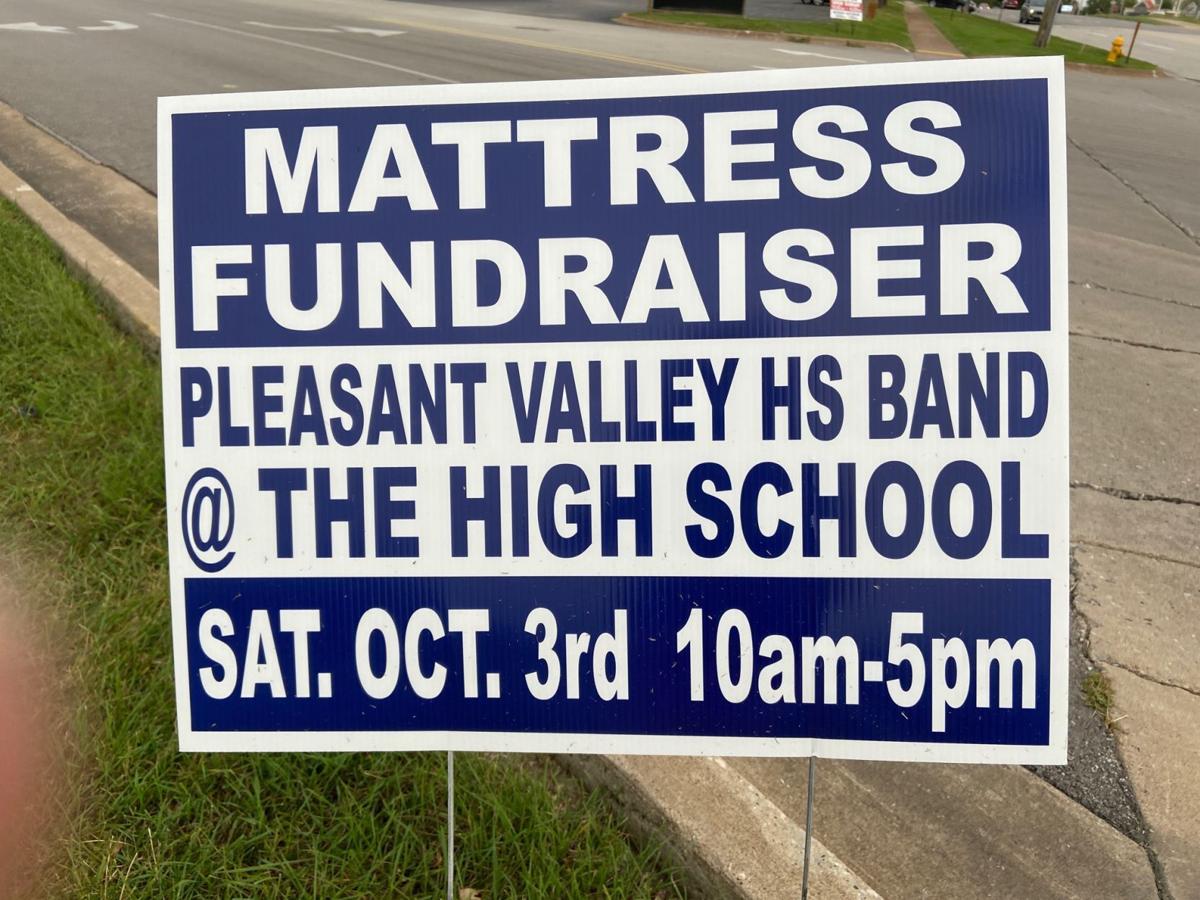 Pleasant Valley High School Band boosters raise money in various ways, such as fruit and cheese sales, but last year they tried something new that worked so well they're bringing it back again Saturday: a mattress sale.
That's right, mattresses. Everyone needs one, right? Or, rather, every household needs maybe three or four?
With the idea that 1 in 10 people purchases a new mattress every year, a company called Custom Fundraising Solutions organized in 2005 with the idea of helping schools and programs raise money by selling mattresses, according to its website, cfsbeds.com.
Through an arrangement with Pleasant Valley, company representatives will set up a showroom shop in the PV High School cafeteria from 10 a.m. to 5 p.m. Saturday, Oct. 3, to sell a selection of brands, including Simmons, Beautyrest, Therapedic and intellBED. All will be delivered to homes direct from the factory.
Band director Drew Anderson heard about the mattress idea when contacted by a company representative, and he admits it sounded unusual.
But after he listened to the pitch, he could see the merits. The company would do the work; all the boosters had to do was advertise. Students wouldn't have to go door-to-door selling.
Anderson called Ames High School — which had hosted a sale previously — and before he even got finished with his question, the person on the other end said, "'Do it,'" Anderson said. 
At last year's inaugural event, 51 mattresses were sold, which made about $11,000 for the PV Band Parent Association, Lisa Brown, association president, said.
Other association fundraisers include direct requests of parents and friends, which raises $15,000 to $16,000; sales of fruit, cheese and chocolates; sales of concessions during athletic events; and occasional car washes, she said.
Money supports trips, equipment, scholarships and other needs.
The high school marching band has about 300 members, making it one of the largest in the state, Anderson said. And, yes, even during the COVID-19 pandemic, the band has found a way to perform at football games.
Final note to sale-goers: in addition to mattresses, the company will sell bases, frames, sheets, pillows and mattress protectors. And if you buy a mattress, they'll throw in a set of sheets for free.
The high school is at 604 Belmont Road, Bettendorf.
Get local news delivered to your inbox!
Subscribe to our Daily Headlines newsletter.