Standing in front of tables at Baked Beer & Bread Co., the former Colorado governor said the country is in "a national crisis of division"  that is preventing it from addressing what he considers its three most pressing concerns.
These are health care, climate change and automation, or artificial intelligence, "that is going to turn our workplaces upside-down."
In an hour of speaking and answering questions, Hickenlooper elaborated on those concerns, while weaving in biographical information that might not be widely known, given the large number of candidates seeking the nomination.
He also dropped in wide-ranging nuggets such as no one gets "something for nothing"; that in 2018, Colorado had the No. 1 farm economy in the nation; and that he is not for demonizing Republicans or businesses. While regulations are needed, some are, indeed, red tape, he said.
As for biography, he recounted how he grew up outside Philadelphia, that his mother was a child of the Depression and that his father died when he was eight years old.
"My mother taught me that you cannot control what life throws at you, but you can control how you respond. That has been my North Star."
After he was laid off from his job as a geologist during a dramatic downturn in the minerals industry in the mid-1980s, he and several others started a brew pub restaurant in a low-rent area of Denver. Known as the "lower downtown," the area has been revitalized and is sometimes now called "Lo Do."
Bouyed by this experience, he ran for mayor and won. Working together with the largely Republican mayors of the suburbs — traditional enemies of the generally Democratic-leaning Denver — the group built a 122-mile fast transit system, he said.
Eight years later Hickenlooper ran for, and won, the governorship, a job he also held for eight years. Now running for president, he elaborated on key issues:
• Health care. He's for a public option whereby people could buy into Medicare or Medicare Advantage. He also supports regulation of pharmaceutical companies.
• Climate change. Three things must be accomplished rapidly, he said. The nation must get its electricity from renewable sources, including wind, solar and batteries. This could be done in five years, he said.
Second, electric vehicles must become the norm, with the government helping to build a network of recharging stations.
Third, buildings, both homes and businesses, must be retrofitted for energy efficiency and the federal government should help with that. Heavy manufacturing and farming also produce greenhouse gas emissions, so there needs to be research to develop innovations to reduce them.
• Automation. "People's professions will disappear and there's nothing we can do about that," he said. But before they do, workers must be offered retraining for new jobs.
"We need to get ready and out in front of this," he said. "That's the vision I want to lead as president.
"I know what it's like to be without a job," he said. "I was out of work for two years. After eight months, you look in the mirror and you don't see the same person."
He said that when he was a kid, "capitalism offered both opportunity and security. That's no longer the case."
Speaking after the presentation, three different attendees told the Times their top priority in a candidate is to find the one who can defeat Donald Trump, and they are still undecided if Hickenlooper is the one.
But all three expressed support for Hickenlooper's centerist, unifying message, saying they believe that is what is needed, and what has a better chance of winning, than those farther to the left.
"I like the approach," Russ Paustian, of Durant, said. "The centerist approach is how we win elections and how we function as a society. He has some great ideas. Can he win, that's the question mark."
050518-qct-village-bloom-001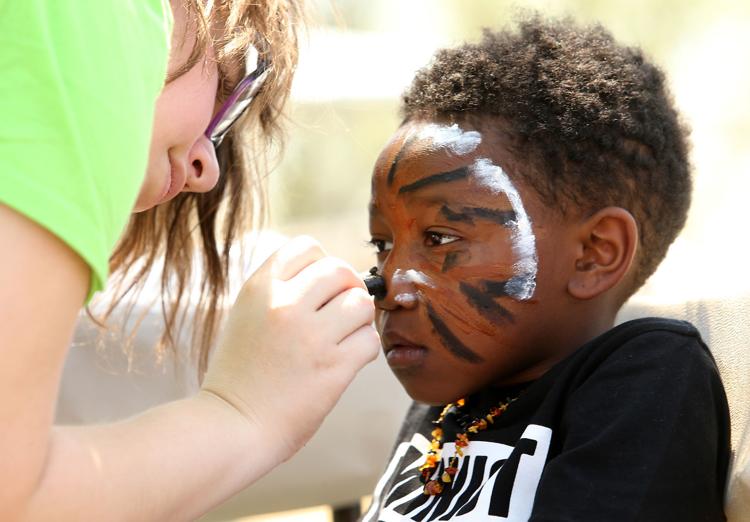 050518-qct-village-bloom-002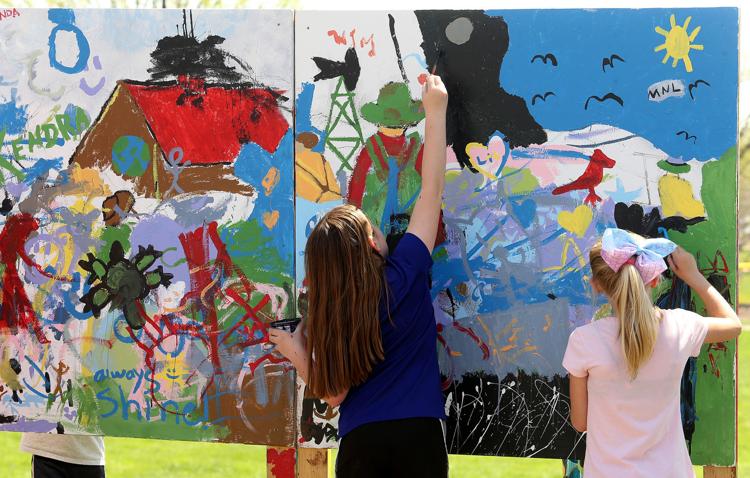 050518-qct-village-bloom-003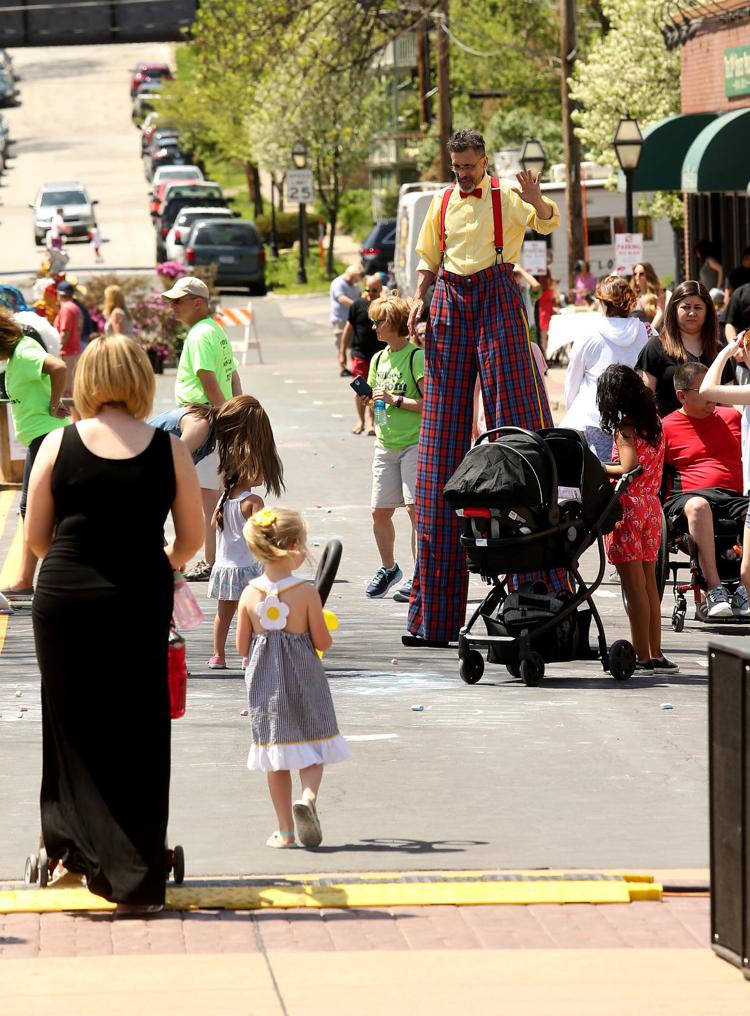 050518-qct-village-bloom-004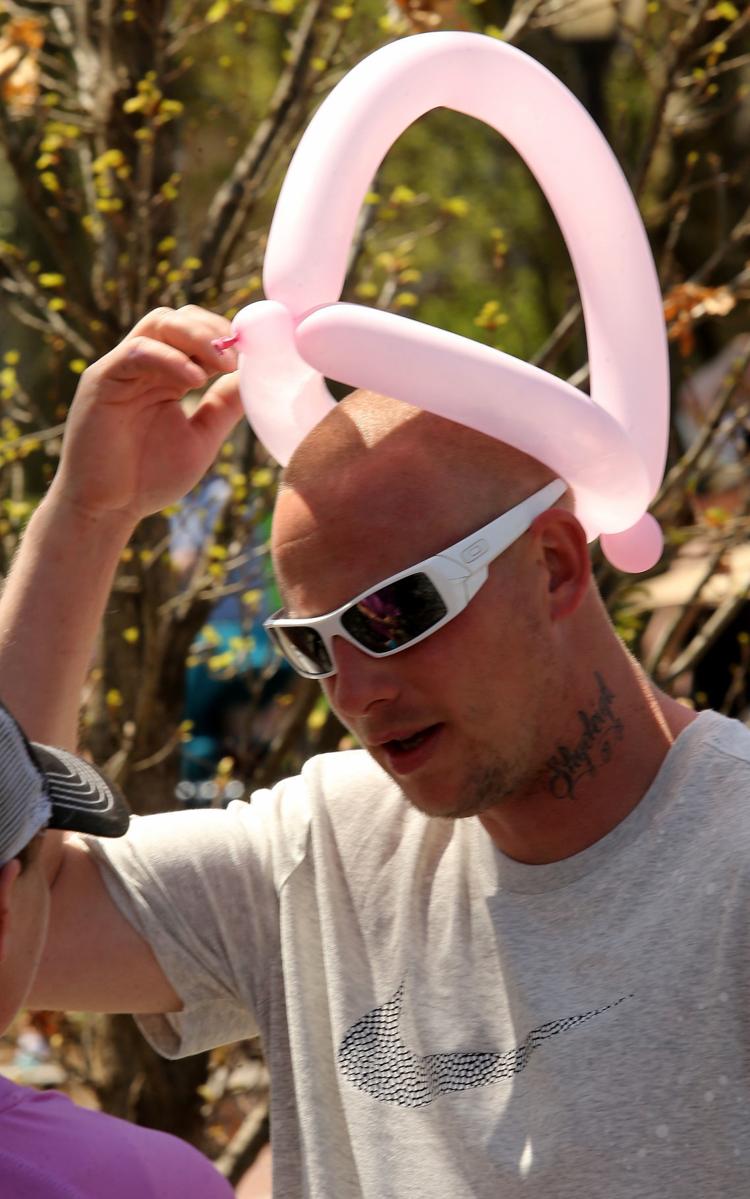 050518-qct-village-bloom-005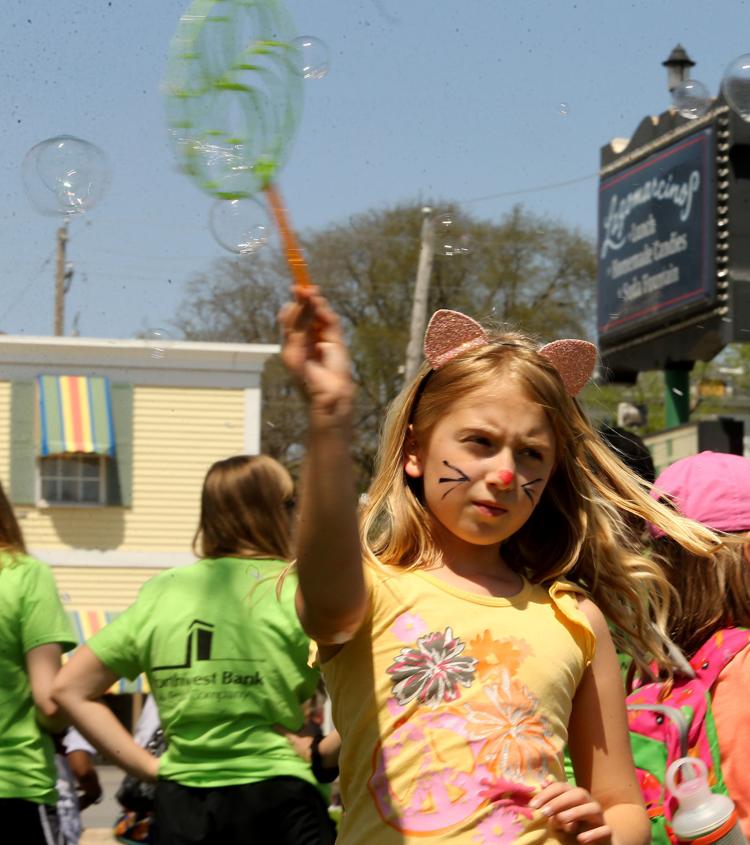 050518-qct-village-bloom-006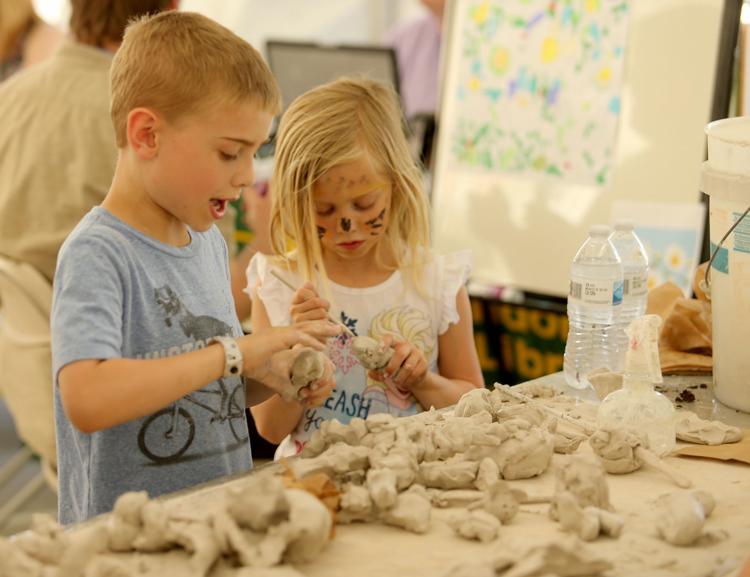 050518-qct-village-bloom-007
050518-qct-village-bloom-008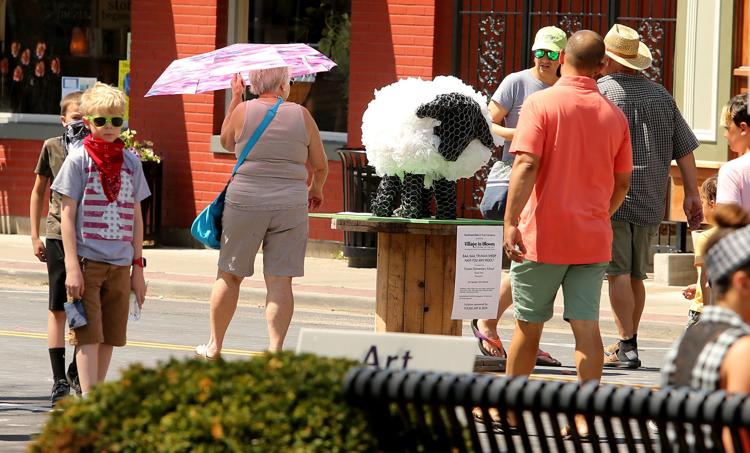 050518-qct-village-bloom-009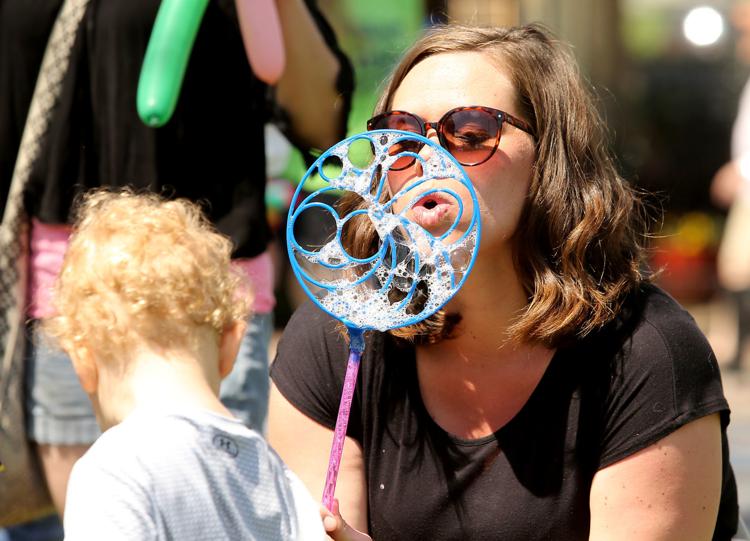 050518-qct-village-bloom-010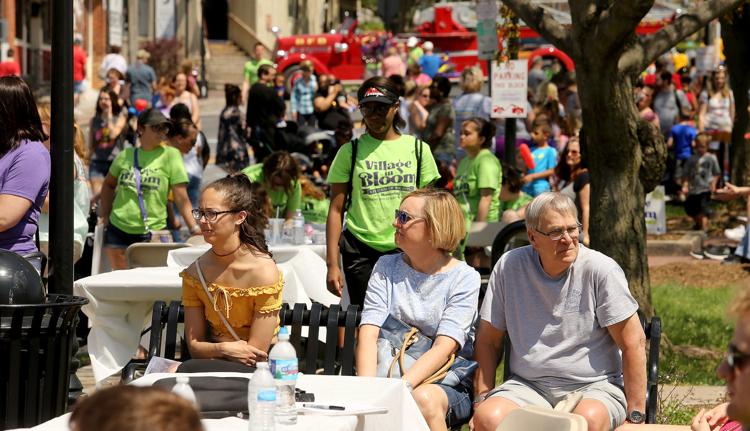 050518-qct-village-bloom-011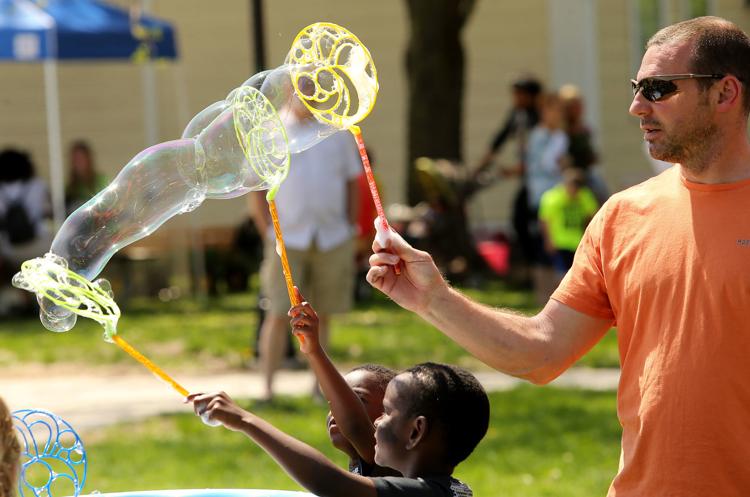 050518-qct-village-bloom-012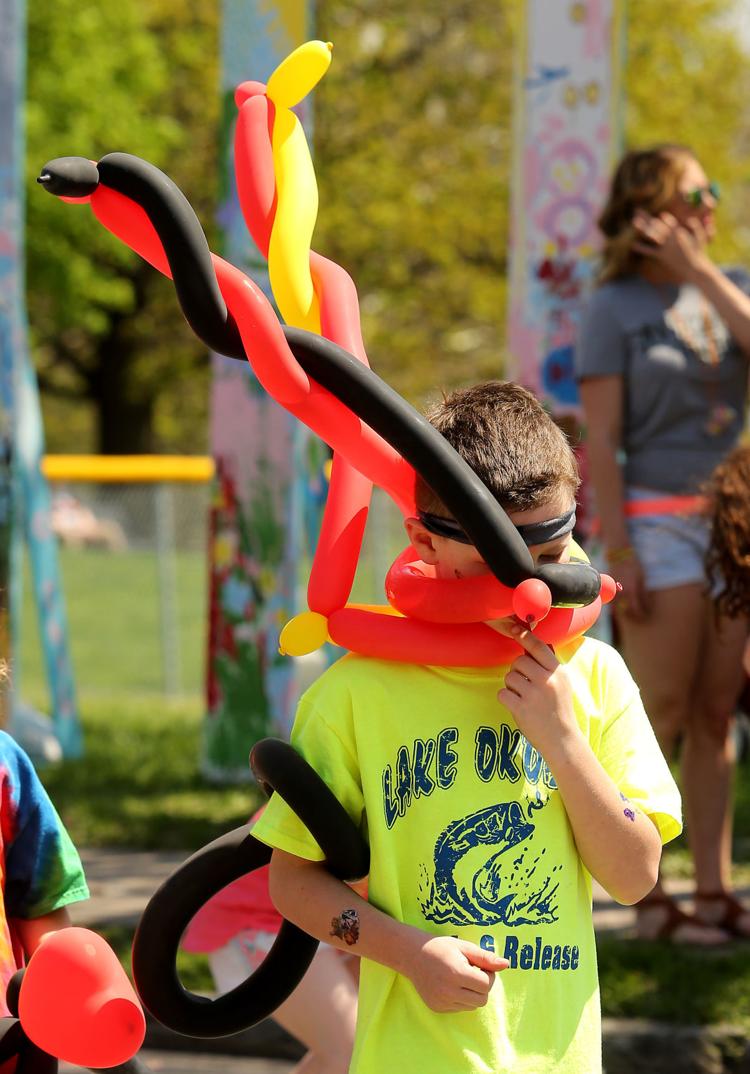 050518-qct-village-bloom-013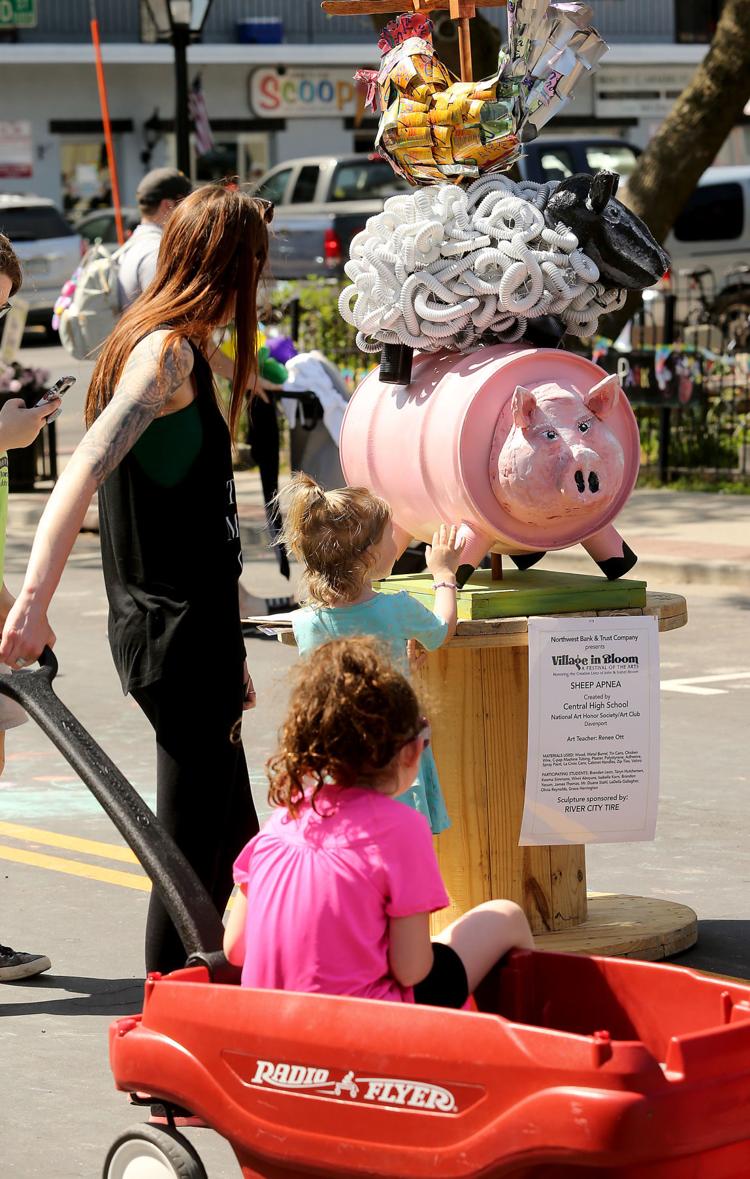 050518-qct-village-bloom-014

050518-qct-village-bloom-015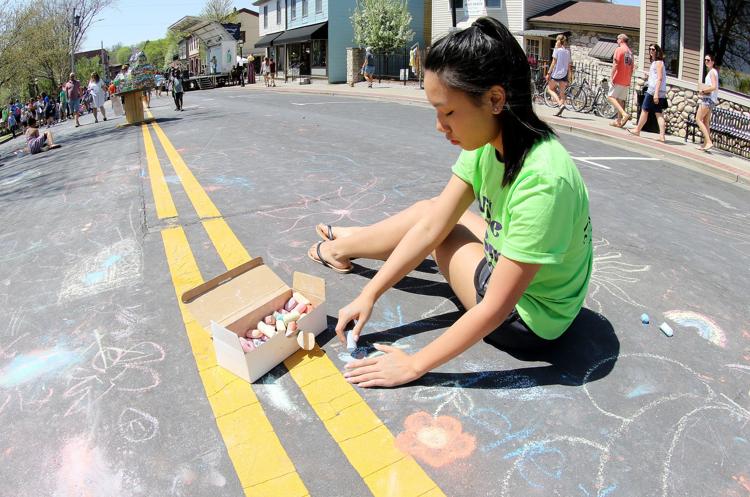 050518-qct-village-bloom-016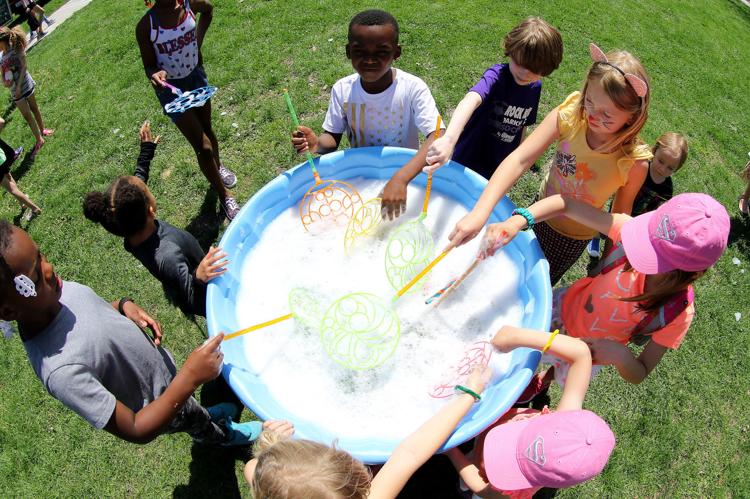 050518-qct-village-bloom-017