You probably know some of the most famous people who have ties to the Quad-Cities: Leon "Bix" Beiderbecke, Ronald Reagan and John Deere are often rattled off by residents as part of the very fabric of the Quad-Cities.
But there are plenty of famous athletes and entertainers who also hail from the Q-C, including several who have made national names for themselves in recent years. Here is the next generation of famous people from the Quad-Cities, plus some old timers who have stayed in the news.
Scott Beck and Bryan Woods
The co-writers of the 2018 science-fiction/horror hit "A Quiet Place" hail from Bettendorf.
Beck and Woods, who wrote the script with star John Krasinski, graduated from Bettendorf High School in 2003 and from the University of Iowa in 2007.
Beck says living in the Quad-Cities "gave me the experience to form my own voice as a filmmaker, far removed from the Hollywood industry.
"To this day, I trust artistic instincts and work ethics that were instilled during these early years. I always find myself reflecting on the land, the people, and the Quad-Cities creative community in order to inspire the stories I want to tell."
"The Quad Cities taught me the power of community from a very early age," Woods said. "I owe my entire filmmaking career to all of the incredible hardworking artists, journalists, and teachers who encouraged my artistic voice, and inspired me to grow in ways I couldn't do alone."
"There is nothing more rewarding than collaborating on a project with my hometown against the gorgeous backdrop of the Mississippi River, and it's something I look forward to doing many more times in the future," Woods said.
https://www.facebook.com/ittycar/videos/10217924449003589/
Madison Keys
At the tender age of 24, Madison Keys already can lay claim to one distinction. It's really not even close.
She is the best tennis player ever produced by the Quad-Cities.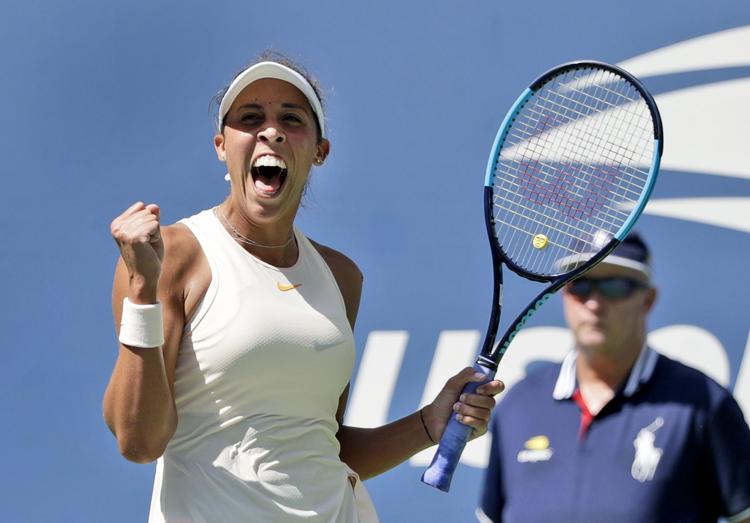 Keys was born in Rock Island and although she moved to Florida at the age of 10 to begin training at the Evert Tennis Academy, she still considers the Quad-Cities home.
She has earned a reputation for having one of the most powerful serves and forehands in the sport, and through the years has won four Women's Tennis Association tournaments, earned more than $10 million in prize money and has consistently ranked in the top 25 of the WTA rankings since 2015. She was ranked as high as No. 7 in the fall of 2016.
She has yet to win a major tournament but made the finals of the U.S. Open in 2017, losing to Sloane Stephens.
Off the court, Keys also has become a spokesman for Fearlessly Girl, a national organization that battles against the bullying and cyber-bullying of high school girls. In 2016, she co-hosted the organization's first summit in the Quad-Cities.
Margo Price
Margo Price is another QCA native who has achieved national name recognition in recent years.
Price, born in Aledo, was nominated for Best New Artist at the 2019 Grammy Awards, and won Song of the Year at the 2018 Americana Music Honors & Awards for her single "A Little Pain." The song was included in her second studio album, titled "All American Made," released in Oct. 2017. Her debut album, "Midwest Farmer's Daughter" was released in March 2016.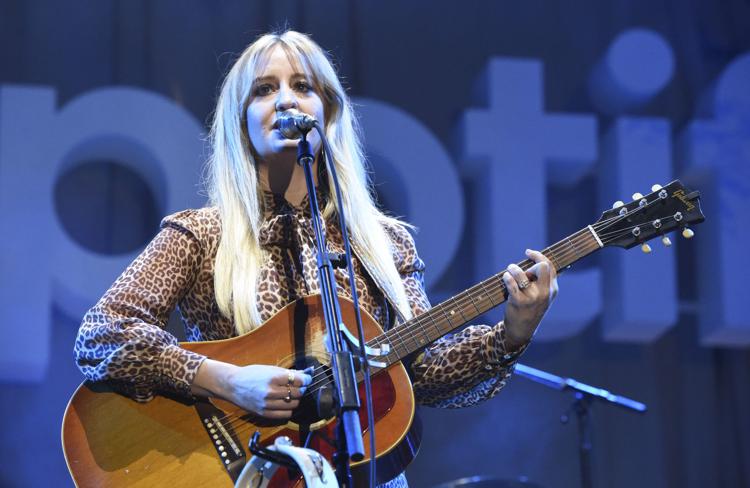 After attending Northern Illinois University, Price moved to Nashville, Tenn., where she has lived for 16 years.
Since breaking through in the second half of the 2010s, she's performed as a musical guest on "Saturday Night Live" and shared a stage with such stars as Willie Nelson and Loretta Lynn.
Price last performed in the Quad-Cities in Oct. 2017, when she opened for fellow country artist Chris Stapleton at the TaxSlayer Center in Moline.
"I grew up 30 minutes from here, so it feels real good to be home," she said from the stage during the concert. "That's right, Aledo, Ill."
Roger Craig
He's still waiting for the call. More than 25 years after playing his final game in the National Football League, Roger Craig still has not been inducted into the Pro Football Hall of Fame.
But the former Davenport Central athlete has renewed hope now that he is a senior candidate for induction.
Few dispute that he has the credentials.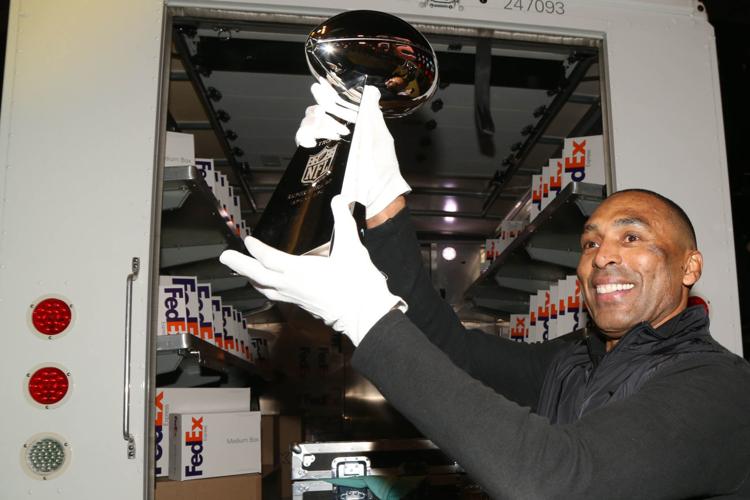 After starring in football, wrestling and track at Central from 1975-79, Craig had a standout football career at the University of Nebraska and embarked on an 11-year career in the NFL in which the team he played for made the playoffs every season.
As the workhorse running back for the San Francisco 49ers dynasty of the 1980s, he did things no one had ever done before. He was the first player to score three touchdowns in the Super Bowl. In his third pro season, he became the first running back to lead the league in receiving and the first player (one of only two ever) to collect 1,000 yards rushing and 1,000 yards receiving in the same season.
He was the Associated Press offensive player of the year and first-team All-Pro in 1988.
In retirement, he has been involved in a long list of charitable endeavors.
He now makes his home in California, but he's never strayed far from his roots.
"I'm still a Midwest guy at heart,'' Craig said recently. "I still have Midwest values. I've never forgotten the way I grew up back in Davenport.''
David Johnson
It's hard to believe now, but recruiters for the largest college football programs in Iowa didn't really think much of David Johnson when he was coming out of Clinton High School.
So Johnson took his talents to the University of Northern Iowa and has been making the Hawkeyes and Cyclones recruiters look bad ever since.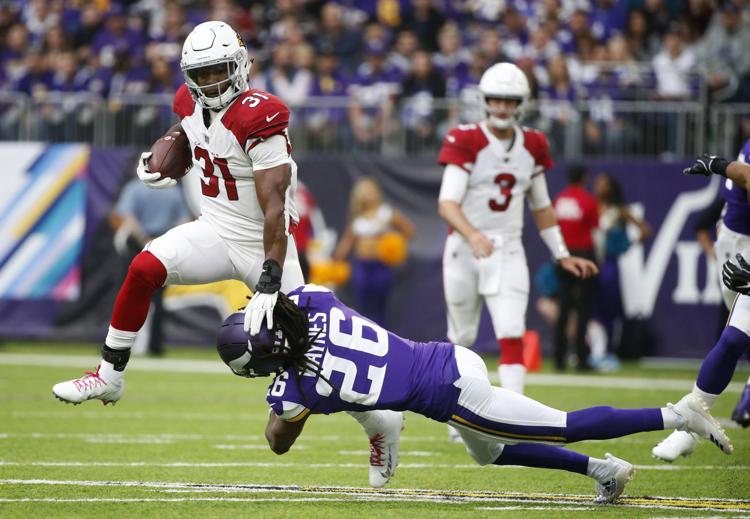 Johnson, who scored 42 touchdowns as a senior at Clinton in the fall of 2009, performed similar heroics at UNI, rushing for 4,682 yards and collecting 64 touchdowns in four years.
He now is entrenched as one of the best running backs in the NFL as he enters his fifth season with the Arizona Cardinals.
Johnson had to prove himself all over again when he reached the pros. He didn't become a starter until the final five games of his rookie season in 2015, but he still finished with 581 yards rushing, 457 receiving and 13 touchdowns.
In 2016, he was named first-team All-Pro after rushing for 1,239 yards, catching 80 passes for 879 yards and scoring 20 TDs. He missed almost all of the 2017 season with an injury but came back last fall to enjoy another strong season.
Johnson, now 27, has used his celebrity status for charitable purposes. He and his wife, Meghan, founded the Johnson Family Mission 31 Foundation, whose mission is "to provide opportunities, support and resources to seriously ill children and their families by offering daily support and life-changing experiences.''
Julia Michaels
Julia Michaels, given name Julia Carin Cavazos, was born in Davenport but didn't stay here long.
She moved to Santa Clarita, Calif., when she was 4 years old, but her Facebook, which has more than 140,000 likes, still lists her hometown as Davenport, and both she and her parents have referenced her Midwestern roots in several interviews with the Times.
When she was 17, Michael received her big break, co-writing the theme song for the Disney show "Austin & Ally."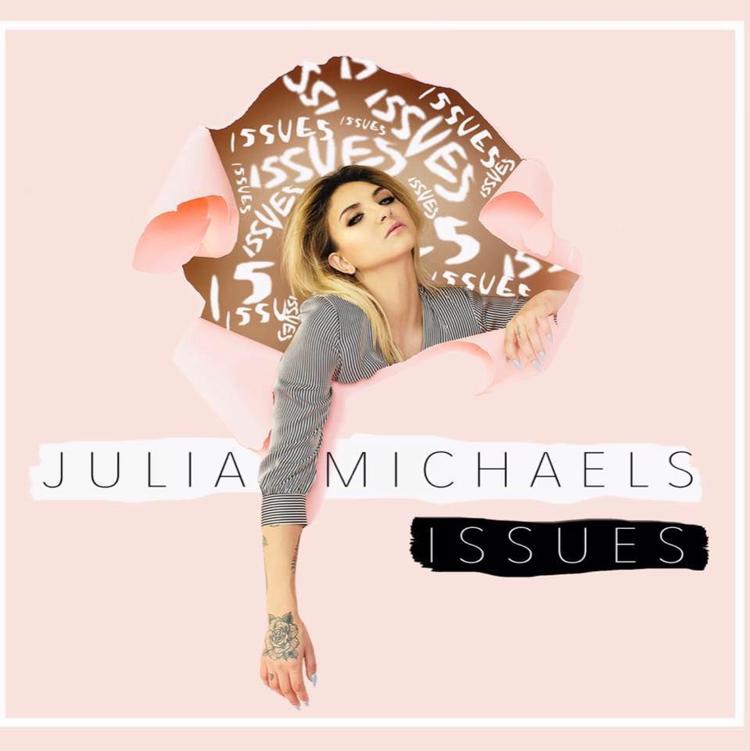 In 2017, Michaels released a smash hit titled "Issues," for which she was nominated for Song of the Year at the 2018 Grammys. As a songwriter, she has collaborated with some of the biggest names in pop music, including Justin Bieber, Demi Lovato, Jason Derulo and Kelly Clarkson.
Michaels also performed during the closing ceremony of the 2016 Olympics in Rio de Janeiro.
Seth Rollins
WWE star Seth Rollins, given name Colby Lopez, still has a strong presence in the Quad-Cities.
A graduate of Davenport West High School, Rollins joined the main WWE roster in 2012. Since then, he's won several championships, including the WWE World Heavyweight Championship.
In 2014, Rollins opened The Black & The Brave Wrestling Academy in the Quad-Cities. Next door to the Davenport academy sits a coffee shop called 392 Caffe, in which Rollins is a partner.
Rollins frequently references the Quad-Cities as a great place to live, and in April he returned to Moline's TaxSlayer Center as a performer for the first time in several years, when he competed in WWE Live.
Bill Fennelly
Growing up in the Quad-Cities and playing basketball at Davenport West High School, Bill Fennelly may have envisioned himself someday having a legendary coaching career.
As it turns out, he built that legendary career in women's basketball. 
Coaching at Iowa State since 1995, Fennelly has carved out a reputation as one of the most respected coaches in the country.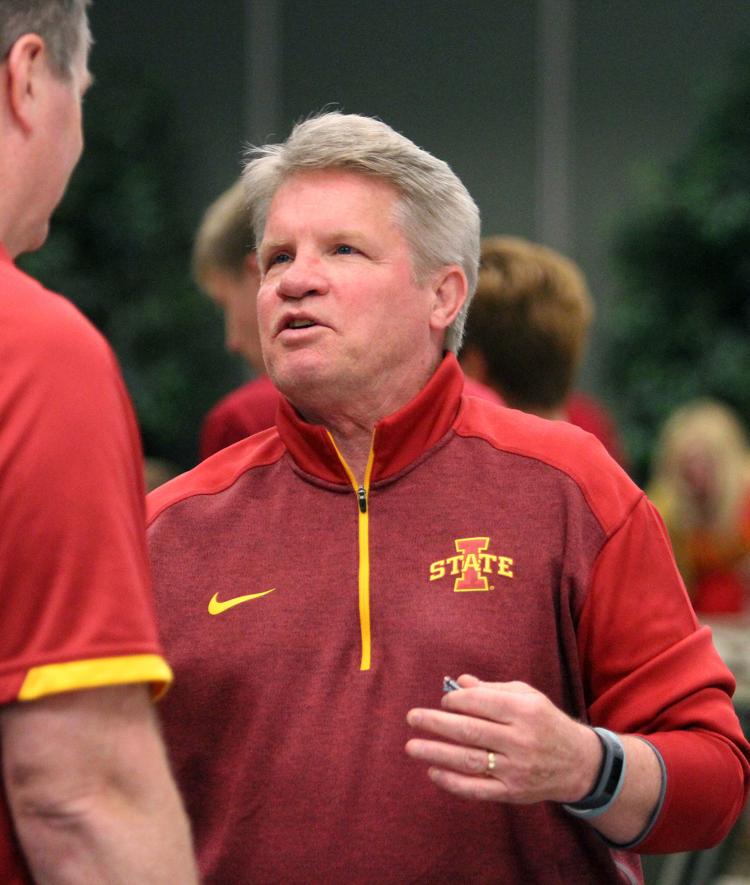 Before he arrived, Iowa State had enjoyed only five winning seasons and never had made the NCAA tournament. Under him, the Cyclones have made the tournament 18 times, advancing to the Sweet 16 three times and the Elite Eight twice.
He has a record of 504-261 at Iowa State and, including seven previous seasons as the head coach at Toledo, he is 670-321.
His teams also have been a hit at the box office. The Cyclones regularly rank among the top 10 women's teams in the country in attendance. In 2011, they ranked third.
Fennelly, 61, has coached three U.S. national teams to championships, winning gold medals at the 2008 FIBA Americas 18-under championships, the 2009 FIBA 19-under World Championships and the 2011 World University Games.
You have free articles remaining.
Chasson Randle
At least for the moment, Chasson Randle can make the claim he's the only player on an NBA roster from the Quad-Cities.
After leading Rock Island to a state championship in 2011, Randle went on to star at Stanford. The point guard led the Cardinal to the Sweet 16 of the NCAA tournament during his junior season and to a National Invitation Tournament championship as a senior.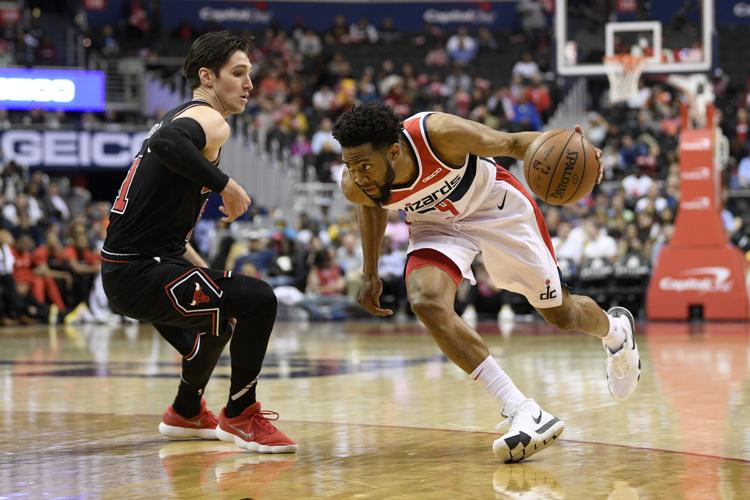 Randle closed his career with 2,375 points, which happened to be a school record at the time of his graduation.
Since then, Randle has been all over the globe trying to make it in professional basketball. He played in the Czech Republic's National Basketball League and spent a year with Real Madrid in helping them win a EuroLeague title.
Randle, 26, has had several stints in the NBA with the Philadelphia 76ers, New York Knicks and currently with the Washington Wizards. The 6-foot-2 Randle earned his first guaranteed contract with the club last January and played in 49 games. He averaged 5.5 points and 2.0 assists per game.
"There was never a time when I thought this wouldn't happen," Randle said. "I just stayed ready for when it would happen. I have always believed it is God's plan. I put in the time and He did the rest."
Randle also has given back to the community. He hosts a camp each summer called the "Chasson Randle Dream Big Camp."
Eric Christian Olsen
Eric Christian Olsen, star of "NCIS: Los Angeles," is a Bettendorf High School graduate.
He is married to actress Sarah Wright (she starred opposite Tom Cruise in "American Made"), and they have two children.
"Foundationally, the Quad-Cities is a harbor for me," he said. The Quad-Cities, including his experiences at Bettendorf High School and with the ComedySportz improvisational troupe, gave him the strong foundation of self-confidence. "Whatever happens in the world, that's home. I'm very proud to say I came from the Quad-Cities, from the Midwest. I was never escaping anything," he said.
Olsen, who has been part of the cast of "NCIS" since 2010, enjoys doing feature-film work, but his "NCIS" shooting schedule generally prevents that. "We shoot for 10 straight months," he said.
In addition to acting, Olsen continues to develop projects with his production company, Cloud Nine Productions.
Development, he said is like a glacier. "For 10,000 years it doesn't move, and then everybody says, 'It's about to fall into the ocean!'"
With Cloud Nine, he wants to find common threads of humanity and tell those stories, Olsen said.
Among them is "Woke," a pilot for HULU, about an African-American cartoonist whose two-dimensional cartoons come to life.
Robbie Lawler
Robbie Lawler has kept the Quad-Cities mixed martial arts legacy alive in recent years.
The Bettendorf graduate has been one of the most electric fighters in the UFC since his return to the sport's top promotion in 2013, reaching the pinnacle when he became the welterweight champion with a split decision win over Johny Hendricks in 2014.
"It was a long road. It wasn't easy," Lawler said after winning the title. "There were points in time where I could have given up and just given in and just been another guy, been happy with not fulfilling my potential. But I always believed in myself, just kept pushing forward and just kept training and knew one day I would be able to do this."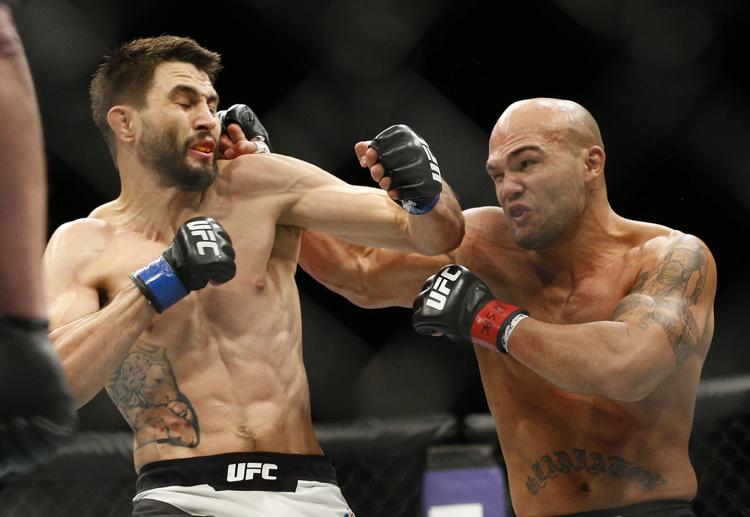 Lawler's journey brought back memories of the days of fellow Bulldog Pat Miletich, who became the sport's first welterweight champion in 1998. Along with manager/promoter Monte Cox, the Bettendorf duo put the Quad-Cities at the forefront of the MMA movement in the early 2000s.
The best in the world came to train with Miletich at his Bettendorf gym, including former UFC titleholders Matt Hughes, Tim Sylvia and Jens Pulver. That gym, which Miletich sold in 2010, is where Lawler got his start at age 16.
Lawler broke into the UFC in 2002 and was billed as a true up-and-comer, one of the fiercest knockout artists in the sport.
But Lawler's path wasn't without some lumps, as he left the UFC in 2004 and spent the next eight years bouncing from promotion to promotion.
He returned to the UFC in 2013 with a bang, winning eight of his first nine fights, including capturing the welterweight title. After his win over Hendricks, Lawler defended his title twice before suffering a first-round knockout to Tyron Woodley in 2016.
Since then, Lawler, now 37, has gone 1-2 in the UFC and is 28-13-0 in his career. He is now the 10th-ranked welterweight in the UFC.
Kevin McKee
The rise of the United States national sled hockey team has had a distinct Quad-Cities flavor.
What started with Bettendorf's Andy Yohe winning a bronze medal at the Paralympics as a member of the team in 2006 and a gold medal in 2010 has continued with Davenport's Kevin McKee.
McKee made his Paralympic debut in 2014, partnering with Yohe as the U.S. captured another gold medal with a 1-0 win over Russia at the Sochi Paralympics.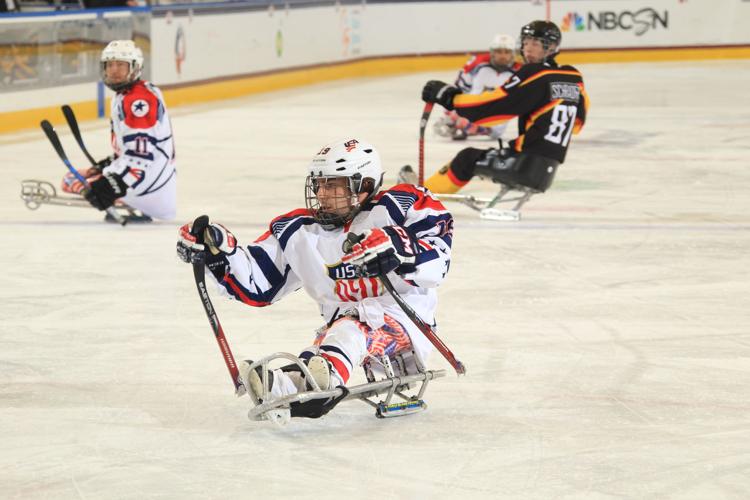 After Yohe retired in 2017, McKee helped the U.S. to another gold medal with a 2-1 win over Canada at the 2018 Paralympic Winter Games in South Korea.
Born with caudal regression syndrome, McKee has been a member of the U.S. national team for 10 seasons and outside of the Paralympics, has also won six titles at the Para Hockey Cup and has also won three gold medals and two silvers in five World Championships.
He most recently played in four games at the 2019 World Championships earlier this month in the Czech Republic, tallying a pair of assists to help the national team win a gold medal.
In 115 games with Team USA, McKee has scored 40 goals and added 64 assists for 104 points.
Dayton Moore
Dayton Moore has been the general manager of the Kansas City Royals for nearly 13 years.
But his love of baseball was nurtured and cultivated in the Quad-Cities.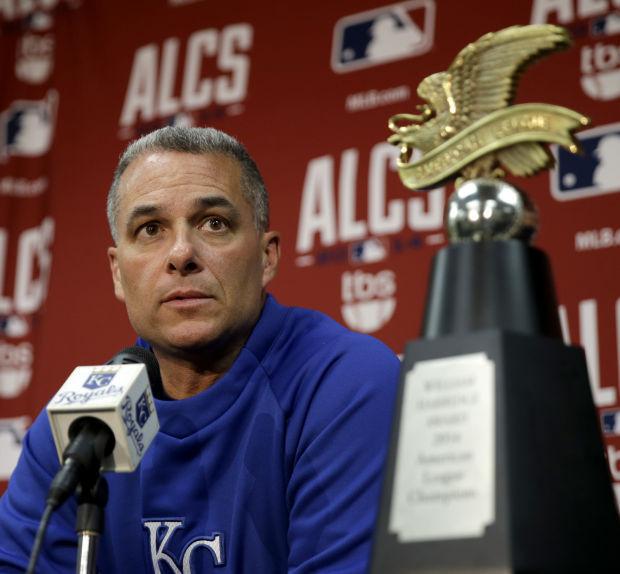 Moore was a three-year starter at shortstop for the Moline High School baseball team. He graduated in 1985 and although he had a chance to attend the U.S. Military Academy at West Point, he chose instead to play baseball at Garden City Community College and later George Mason University.
After four years as an assistant coach at George Mason, he got his chance to work in professional baseball when the Atlanta Braves hired him as an area scouting supervisor in 1994. He worked his way up through the Braves organization as assistant director of scouting and player development, director of international scouting, director of player personnel and assistant general manager of baseball operations.
The Royals named him as their general manager on June 8, 2006.
Operating in one of major league baseball's smallest markets is daunting, but Moore has risen above the challenges. Kansas City appeared in the World Series in consecutive years, in 2014 and 2015, and defeated the New York Mets to win their first world championship in 30 years in 2015.
Don Nelson
When Don Nelson graduated from Rock Island High School in 1958, his father wanted him to become a watchmaker.
Nelson chose to pursue a career in basketball instead. He made the right choice.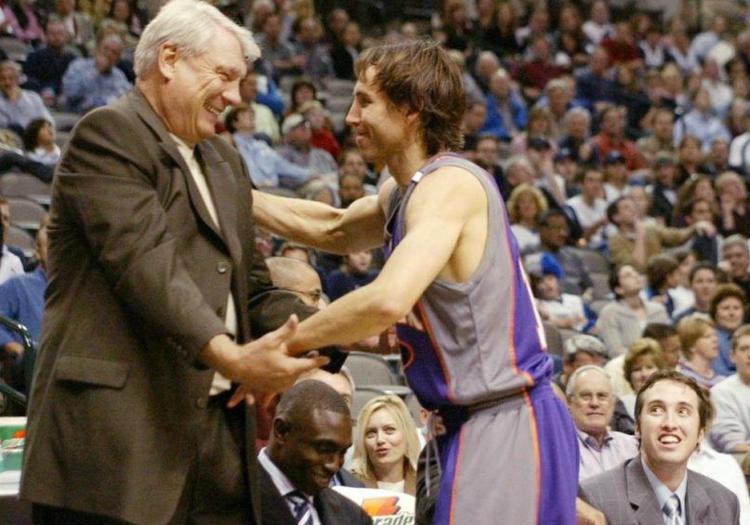 Nelson, who lived on a farm near Sherrard and in Rock Island as a kid, became an all-time great at the University of Iowa, averaging 21.2 points per game and departing in 1962 as the school's career scoring leader.
He played 15 years in the NBA, most of that with the great Boston Celtics teams of the 1960s and 1970s. In 1974-75, he became the oldest (34) and shortest (6-foot-6) player ever to lead the league in field goal percentage.
He then spent 31 years as a head coach in the NBA, with the Milwaukee Bucks, Golden State Warriors, New York Knicks and Dallas Mavericks, winning more games (1,335) than any coach in the history of the league.
The free-spirited Nelson, now 78 and retired, has made headlines in recent years for things other than basketball.
In 2012, he went through graduation exercises at Iowa, finally completing his degree 50 years after leaving the university. In 2018, he spoke openly about his frequent use of marijuana and the celebrity poker games he hosts at his home on Maui.
Lara Flynn Boyle
Davenport native Lara Flynn Boyle is likely best-known for her role as Donna Hayward in the hit television series "Twin Peaks."
She portrayed Assistant District Attorney Helen Gamble in the 1997 series, "The Practice."
In 2002, Boyle played a lead role in "Men in Black II" as the shapeshifting alien Serleena. Boyle has been among the cast members of many other popular movies, including "Wayne's World" and "Poltergeist III."
According to www.imdb.com, Boyle was born in Davenport on March 24, 1970. Her most recent feature film was the 2014 "Lucky Dog" romantic comedy.
Lissie
Born in Rock Island, Elisabeth Corrin Maurus, known by her stage name Lissie, released her fourth studio album in March 2018. Two singles off of her 2010 album "Catching a Tiger" cracked singles charts in the United Kingdom. 
Mary Beth Peil
Davenport native Mary Beth Peil has put together a long and storied career in film, television and theater.
After attending Northwestern University in Evanson, Ill., Peil spent several years touring with opera companies. She first received major theater recognition when she played Anna Leonowens in 1983's The King and I, a role for which she was nominated for a Tony Award for Best Featured Actress in a Musical.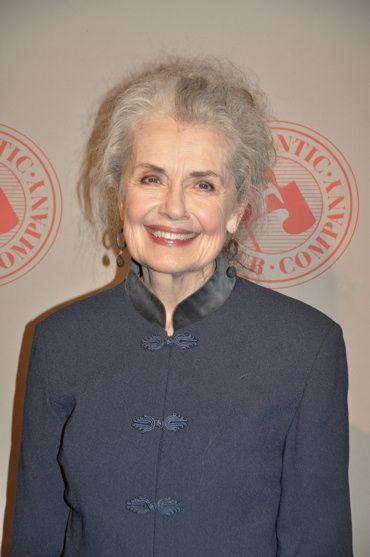 She has acted in more than 15 feature-length movies since then, including 2004's "The Stepford Wives." She broke into mainstream television when she played Evelyn "Grams" Ryan in "Dawson's Creek," which ran from 1998 to 2003. She was also a recurring character on "The Good Wife," a critically acclaimed legal and political drama that aired on CBS from 2009 to 2016.
Matthew Ashford
Matthew Ashford, born in Davenport, has acted in several soap operas but playing Jack Devereaux on "Days of Our Lives" for more than 15 years brought him mainstream fame. He won several Soap Opera Digest Awards for his role as Devereaux, including Outstanding Daytime Villain and Favorite Daytime Supercouple, an award that he shared with actress Melissa Reeves. He also was the presenter for the 23rd Annual Daytime Emmy Awards in 1996.