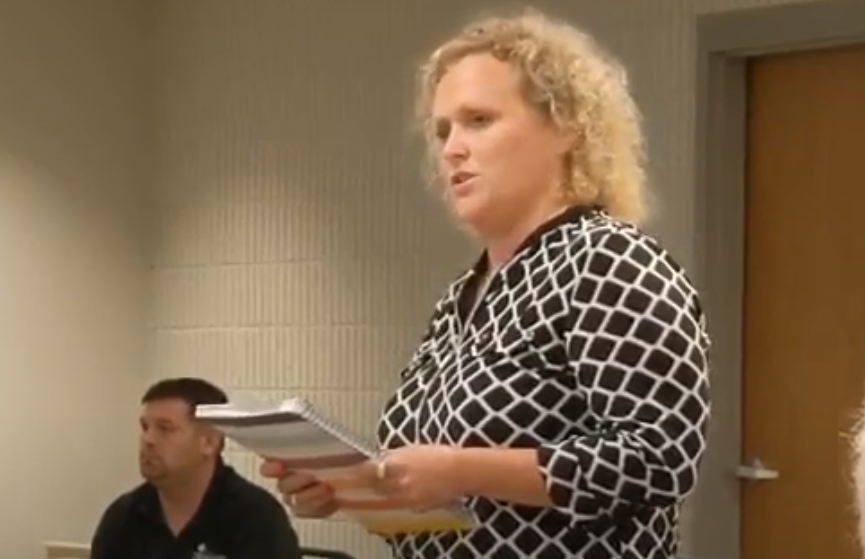 Eldridge City Council members will discuss the contents of an investigation into complaints by and against the Eldridge city administrator next week.
Eldridge City Administrator Lisa Kotter, who was placed on paid leave in August after a complaint, told council members Monday at a meeting that she believes the investigation will clear her, and she hopes the process will conclude in her being reinstated as city administrator.
"I am here tonight because I want to continue as city administrator in the City of Eldridge," Kotter told council members on Monday.
Kotter filed a gender discrimination complaint against three city officials in August. The complaint alleges that Building Inspector Ray Nees, Mayor Marty O'Boyle and Council member Brian Dockery made inappropriate comments while berating, undermining and reprimanding Kotter in front of city staff who report to her. Kotter alleged that male city staff are not treated the same way.
Kotter began as city administrator in March 2020 and was placed on paid administrative leave in August following allegations she directed sexual harassing comments to Nees. Kotter has said the comments weren't made in a sexual manner.
Nees has been on administrative leave since Sept. 8, after unrelated allegations against him by an Eldridge resident. 
The city hired Annette Snyder, of Employment Sources in Bettendorf, for $5,000 to investigate the complaint made by Nees against Kotter. The city expanded the investigation to include Kotter's gender-discrimination complaint, totaling $10,000 for the investigation. A third round of complaints, those against Nees by the resident, expanded the investigation, and council authorized $11,000 in total for the three allegations.
The contents of the report, which will just include the first two allegations, are set to be discussed at a 7 p.m. meeting Sept. 28, the Council decided. O'Boyle told council members they would discuss with the city attorney as to whether the meeting be open to the public or in closed session.
Kotter's attorney passed out recordings of Kotter's two interviews with Snyder for each council member on Monday, which Kotter said included Snyder saying that she did not sexually harass Nees.
"Annette Snyder, the investigator the City hired, indicated to me on two separate occasions that I did not sexually harass Mr. Nees," Kotter told council members. "I did not even have to rebut these false claims during my two meetings with Ms. Snyder even though I did provide Ms. Snyder a written response to the Nees allegations. Since I was put on paid leave for this alleged harassment, I would now expect to be reinstated to the position of city administrator."
Snyder could not immediately be reached for comment.
During the time Kotter has been on administrative leave, the former city administrator, John Dowd, assumed the position as interim city administrator part-time, being paid hourly plus benefits equivalent of Kotter's pay, at $65 an hour.
But Dowd emailed the mayor and council to notify them that he would be ending his position Thursday after some council members attempted to call a special meeting to immediately replace Dowd with Kotter. The meeting, O'Boyle said, didn't reach a quorum, so it didn't move forward.
O'Boyle said in the interim, Assistant City Administrator Tony Rupe would perform the duties of the city administrator.