In the Class of '78 at Moline High, we had fewer than 20 Blacks.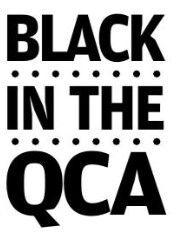 The graduation committee approached me about who was going to give the benediction (blessing), because it came up that my dad was a Baptist minister. One of my classmates wasn't having it.
She got so upset, she didn't even try to hide it. When another pastor was asked, and he couldn't do it, he called my dad and asked him to do it. That was one of my most pleasing moments of my life, having Dad do the benediction.
There were times in school where things were like that. Back in grade school, kids would ask each other who they liked. I would say that I liked so-and-so or so-and-so, and the other kids would say, "But you're Black."
As I got older, I liked a couple girls and asked them out, and I got, "My parents would kill me."
It wasn't always like that; it wasn't in my face. But it was there. In fact, one girl wrote in my yearbook, "Too bad we're of different races."
My dad ran for alderman one year, and some of my friends and neighbor kids helped canvas with signs and stuff. They were called "nigger lovers" by some, and it really opened their eyes. Two of them cried and one vowed revenge. I told him that was a bad idea.
In my interactions with everybody, I wasn't going to let them paint me with a broad brush. I wasn't going in for the stereotype. 
When my friend was put in the back of a squad car, he somehow got out. The cop accused me of letting him out, and I was arrested. In court, the officer's partner told the judge he saw me, and I didn't do it. I didn't let him out of the squad.
I had a couple of bad experiences with police, and I had some good ones. It was like that.
I remember being at the grocery store with my friend and his mom. She ran into another lady, a friend of hers, and the lady was giving me that look. My friend's mom introduced me and said that she had adopted me.
That woman couldn't get out of the store fast enough. She didn't even buy anything. She couldn't wait to get home and call up her friends and tell them Alice had adopted a little black boy.
By the time we got back from the store, Alice's husband had heard the news. He said, "What did you do?"
People were like that. Some of my friends' parents made a point of telling me I was welcome in their house.
I worked at Oscar Mayer in Davenport in the 80's, and there were some card-carrying Klansmen. There was some blatant, scary stuff on the bathroom walls. I was told I shouldn't walk around alone.
There was this huge white guy, huge. He'd had enough of the nonsense, and he picked the one guy up by his chest — not his shirt, his chest. He just held him up off his feet and made his point.
The supervisors I had never were prejudiced. People try to hide it. It's fear, really. Fear is just a lie.
When I gave Bucky (the late Terry Buckwalter) a kidney, they were saying in Iowa City that it was the first bi-racial organ transplant. But the thing is, the doctors only thought it wouldn't work. I was told that, as a donor, I was a better match than a twin.
I wondered if it was some sort of morality gatekeeping. That got me. I didn't know what their fear was. Like I said, fear is a lie.
It's like the lady who came around the corner at Hy-Vee, saw me, and clutched her purse. The manager I was talking to was embarrassed. Some people have that pre-conceived notion that I'm dangerous.
It's bigotry, and the bigots try to lean on the Bible. But the Bible doesn't teach you to hate and fear.
There was this one friend who was talking about Blacks who have been on welfare for generations. I asked if he knew there are more whites on welfare. But they don't want to argue apples and apples.
I lasted from March to September on Facebook.
My mom was a teacher, and she was on the PTA. She commanded respect, and you didn't curse around her. She told me that if someone is ignorant, you never should berate them. I broke that rule.
I'm not a Black Lives Matter guy. I'm not on that bandwagon. But some of the folks who say there is no such thing as systemic racism, I'd rather box 'em than debate 'em.
I remember when my dad sat me down and told me all the bad names for different ethnicities. He said it never gets you anywhere to repeat them. Everything was based on dignity with my dad.
There were people like that; it wasn't just my parents and family. There were people who showed me a way past the indignities.
I was never defensive, but I was never defenseless. There was always an ally.
My friends were consistently there. If things were said behind my back, they shut that person down. It reminds me of when some of the neighbor kids were calling me Chocolate Chip.
My neighbor's dad went to those kids' dad and said, "Tell them to stop calling him Chocolate Chip or there's going to be a problem. It may have been amusing once, but now it's just annoying."
It shaped me. It didn't scar me.
Get local news delivered to your inbox!
Subscribe to our Daily Headlines newsletter.