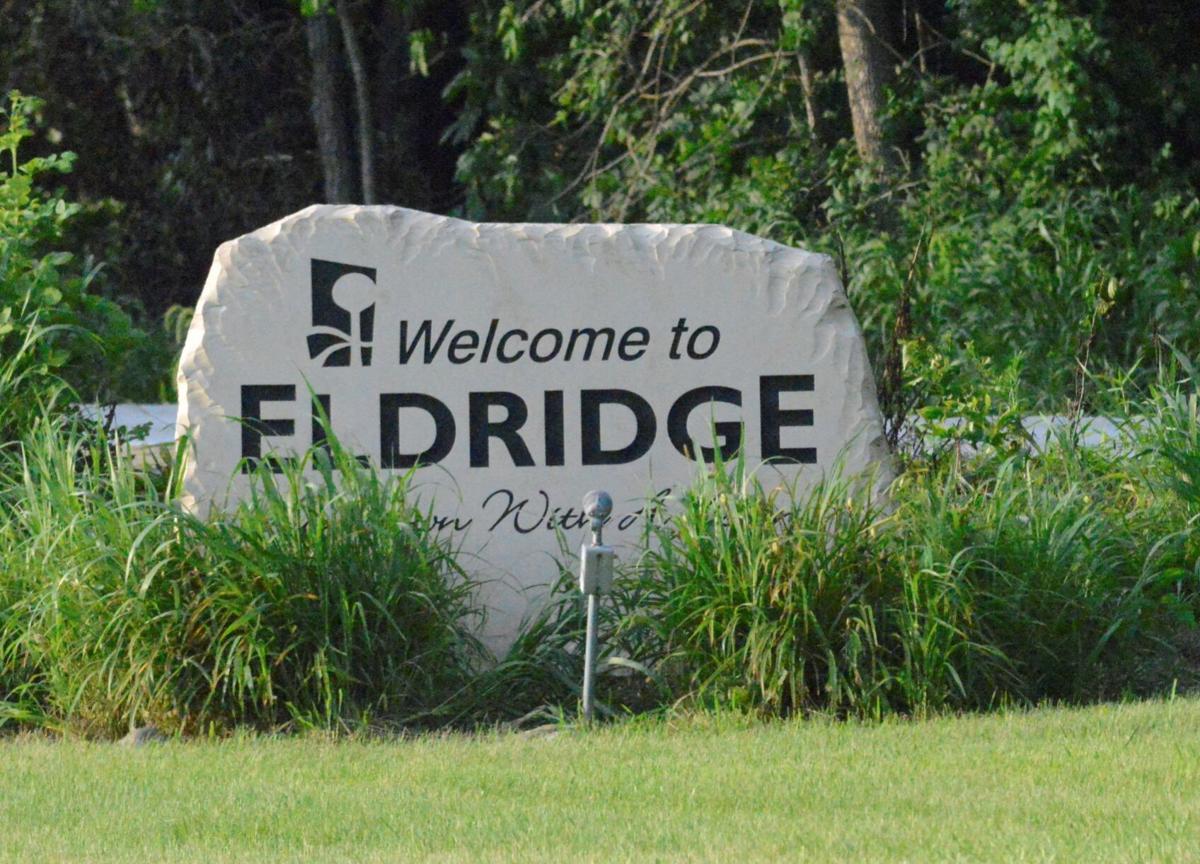 The Eldridge building inspector will be suspended for five days without pay, the city council decided Monday night.
A resident had credibly accused the inspector, Ray Nees, of acting in an unprofessional manner.
Nees will also have a note of the incident added to his personnel file.
He was not at the meeting. He has been on paid leave and is on vacation out of state, according to Mayor Marty O'Boyle.
The vote was 3-2 with councilors Bruce Cheek and Frank King voting against. King asked to table the issue until he'd read through a Freedom of Information Request regarding Nees. Cheek wanted harsher penalties. Cheek said he wanted Nees terminated.
Several business owners, builders and others who had worked with Nees spoke on his behalf, saying Eldridge would lose a good building inspector if he was terminated, and that could affect growth in the city.
Colin Woods, general contractor at Diamond Builders, said Nees did code enforcements "by the book" and would be respectful and direct.
"I think if you guys let him go, you're gonna be in a real bad situation in Eldridge because right now there's nobody out there to replace him that can do the quality of work that he does," Woods said.
Ron Iossi, a resident of Eldridge, told council members he had an issue with Nees related to topsoil requirements that the Iowa Department of Natural Resources specified that, in his opinion, the city of Eldridge was not following. 
"As a result of an inspection and the whole process, I received an email from Ray Nees that was extremely unprofessional. It was inaccurate and just not a nice email to begin with. Firstly, I'd like to think Ray was just having a bad day. Because when I read and talk to people about Ray Nees, in this community he's very highly respected among his peers at the city," Iossi said.
"...I think whatever decisions you guys need to do, do it. But we need some positive things happening in Eldridge right now. And I think the sooner that Ray Nees gets back into his position, and takes the leadership role that he's had, and is back working with everybody, that's a positive for Eldridge, and I think he will only be a part of the solution," Iossi continued.
Eldridge resident Ashley Atkins had previously told council members that Nees repeatedly caused delays and gave her wrong information about a building project and harassed her and emailed her employer with complaints.
Atkins has purchased a 2-acre property and bought a camper to live there while waiting for a builder, on advice from Nees, she said.
When she contacted Nees to verify whether she needed a concrete slab for a camper, she alleged he told her: "Get a man for your project. This is not a world for a woman," and said she couldn't live in a camper on her property.
She said he also declined to fill out paperwork for a contracted builder because her project was "silly," she added.
She said Nees then contacted her employer.
"He contacted (her employer) about my job, and told them ... I'm a liar, and he would expect nothing less than to get me fired," she said at a council meeting last week.
Annette Snyder, hired by the city to investigate the two unrelated claims against city officials and elected officials, also investigated the Nees claim.
"I looked at everything that she submitted and she was right," Snyder told councilors last week. "Absolutely unprofessionalism."
Last week, councilors tabled the vote, saying they wanted to review the information.