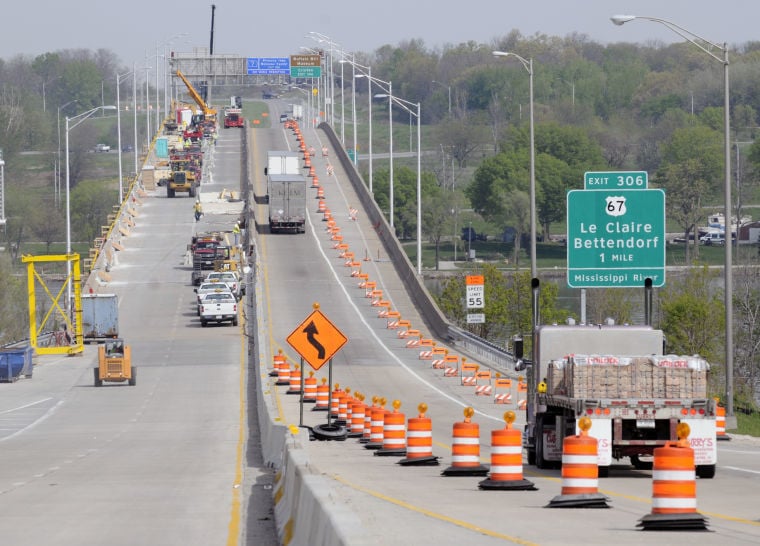 The Illinois Department of Transportation announced on Wednesday that the Interstate 80 bridge over the Mississippi River is scheduled for lane closures beginning Monday while the bridge is prepared for inspections.
You have free articles remaining.
Weather permitting, the bridge is scheduled for cleaning ahead of inspections, and the work, being performed by Interstate Maintenance Inc., is expected to last two weeks, according to a news release from IDOT. There will be daytime lane closures in both directions while the work is performed.
There will, however, be set times when the lanes are open: Monday through Thursday, there will be open lanes from 2 p.m. to 6 p.m., the release states. Friday through Sunday, there will be no lane closures. 
Motorists are advised to allow extra time if they need to use the bridge, the release states. If they can, when closures are expected, they should use an alternate route.