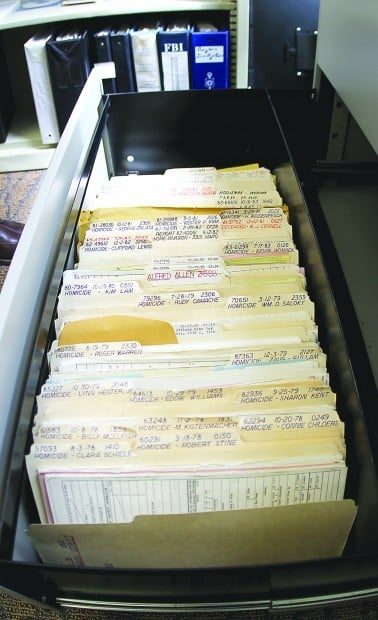 DES MOINES -- An Iowa Department of Public Safety official says the state's cold case unit is "in transition" but stopped short of saying that it has shut down after failing to get the federal funding to keep it going.
"I know it sounds like I'm splitting hairs," Department of Public Safety spokeswoman Jessica Lown said, "but we will follow up on any new information that we receive. We just don't have a field agent that can do it full time."
Lown said the unit's only full-time officer has been reassigned from the unit and the lab tech that worked on cold cases also is scaling back on cold-case work. She said the department is still hopeful a grant will come through to revive the unit, but that hasn't happened.
"I don't think they gave it much of a chance," said Bremer County Sheriff Dewey Hildebrandt, who serves as president of the Iowa State Sheriffs' and Deputies' Association.
State lawmakers voted to create the cold case unit in 2008 but never set aside money for it. Instead, the unit was paid for by federal grant money. At the start, the unit consisted of two full-time investigators and a lab tech.
In 2010, grant funding was cut and the unit went from two agents to one, plus the laboratory tech. But that funding, which came from a $194,000 Community Orientated Policing Services, or COPS, grant ran out Tuesday.
Michael Motsinger, special-agent-in-charge of the cold case unit, did not return a message left with his office. Neither did Charis Paulson, the assistant director of the department's criminal investigation division.
"It is disappointing if the state cannot find the funding to keep it going," Hildebrandt said.
He said he sought the unit's assistance with three cold cases from the 1970s he has in his county. The cases remain unsolved.
"They were able to make available some resources to us," Hildebrandt said. "And it was a fresh set of eyes, which is always good to have."
Get local news delivered to your inbox!
Subscribe to our Daily Headlines newsletter.