War creates harsh, unforgiving moments, and Spc. Miyoko Hikiji knew that going to the Middle East. But it did not hit home for her until the day after Thanksgiving in 2003.
News of a nearby ambush sounded over her truck's radio as the then-26-year-old soldier was heading north toward her base in northwest Iraq. A truck traveling south toward the base on the same road, a main supply route used by the 2133rd Transportation Company of the Iowa National Guard, was under heavy fire.
Help responded to the scene, but it was too late.
Spc. Aaron Sissel, 22, of Tipton, Iowa, died Nov. 29, 2003, when the convoy he was riding in was hit by enemy rocket-propelled grenades and small arms fire. A soldier from California also was killed in the attack, which happened 180 miles west of Baghdad and 80 miles east of the Syrian border near the city of Haditha. They were driving back from a supply drop.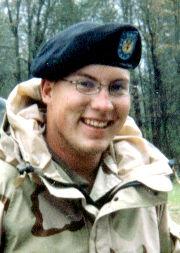 "Nobody ever really thought that war was going to be fair," Hikiji said this week during a phone interview from her home in Urbandale, Iowa. "But that was the pinnacle moment of how unfair it could be because he (Sissel) was the best person."
Hikij and Sissel first met at Camp Dodge in Johnston, Iowa, the headquarters of the Iowa National Guard, where they both served as gate guards. They each had significant others in the military, too.
"We were going through the same thing," she said. "That's how we got to know each other."
In May 2003, they were deployed in the same unit. They lived in the same building in Iraq, but they were in different platoons, and they spent a lot of their time on the road as cargo truck drivers. Their partners were stationed at different bases, so they would deliver messages for each other when it was convenient.
Hikiji recalled Sissel's happy and helpful personality. "Everybody liked him," she said. "He was the all-American kid."
Known as "George" to family and friends, Sissel enlisted Sept. 26, 1998, and graduated from Tipton High School that following spring. He worked in the construction industry when he was not on National Guard duty. In his spare time, Sissel enjoyed bowling and working on a pit crew at Cedar County Raceway in Tipton. The rural community, about 40 miles northwest of Davenport, was home to 3,155 residents when it lost its first of two native sons to the Iraq War.
'I owed it to him'
Fueled by survivor's guilt, utter sadness and regret her convoy did not continue north when Sissel's team ran into trouble, Hikiji wanted to pay her respect to her friend.
Sissel's vehicle was riddled with bullet holes when it returned to their base, and "Nobody wanted to really touch it," Hikiji said, except for her. Overwhelmed by the situation, she fought off a sickening panic attack and scrubbed away remnants from the carnage before driving the truck.
"I owed it to him," Hikiji said. "It could've been me."
Although others forged tighter bonds with Sissel, the now-41-year-old mother of two feels responsible for sharing these memories. Hikiji's story ran in the April/May edition of AARP The Magazine, advertised as the world's largest-circulation magazine with more than 47 million readers.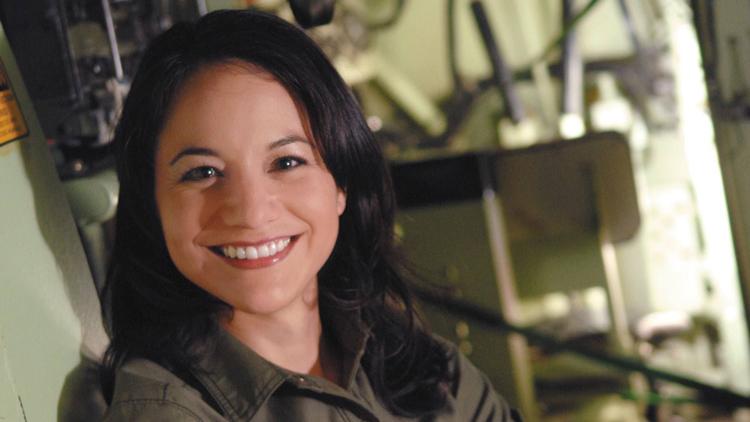 She served for about 11 months in Iraq, but the experience haunted her for a decade in the form of depression and post-traumatic stress disorder.
"It was just a mindset that was really difficult to turn off," Hikiji said. She eventually did, however, with the belief that she could better honor Sissel and other soldiers who died once she moved on. 
Hikiji, a candidate for the Iowa Senate District 20 seat in 2016, now works as an employment services manager, helping people with mental health conditions find jobs. She is the author of the 2013 book, "All I could be: My Story as a Woman Warrior in Iraq."
Memories from home
Time also has helped Sissel's family members cope with the loss of their beloved son and brother. These days, they cherish the moments they shared together. His parents, Kirk and Jo, and his younger sister, Shanna, still live in Tipton.
Sissel surprised Shanna at her graduation party and ceremony almost 15 years ago to the date.
"That was the best graduation gift ever," she said, adding it was the last time she saw her older brother. "I looked up to him."
Before he left for Iraq, Sissel helped his father, Kirk, pour concrete for an addition to his home. 
"I expected him to come back and help me completely finish everything," Kirk said. "I don't think it really hit me that he was killed until the day we buried him."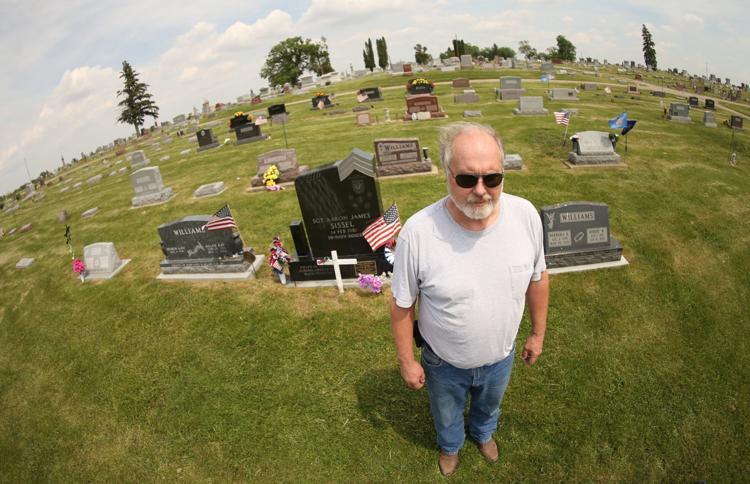 He thinks about his son every day and regularly visits his grave at Tipton Masonic Cemetery, where he will spend part of this Memorial Day weekend. People place flags, flowers and other items near Sissel's headstone, including U.S. coins, which Kirk collects and stores in a jar. Military veterans leave pennies, nickels, dimes and quarters, he said, and each one signifies something different.
Sissel was promoted to sergeant posthumously, and in 2004, a scholarship fund was established in his name. A soccer field at Tipton City Park was dedicated to him as well. 
Kirk struggled at first to accept his son's decision to enlist, but over time, he has come to terms with reality.
"I wasn't real happy that he was going there (Iraq), but that's what he wanted to do," he said. "It's just something you learn to live with and move on."
If he was alive today, Kirk thinks his son would be running his own concrete business, a career he mentioned before going to war.