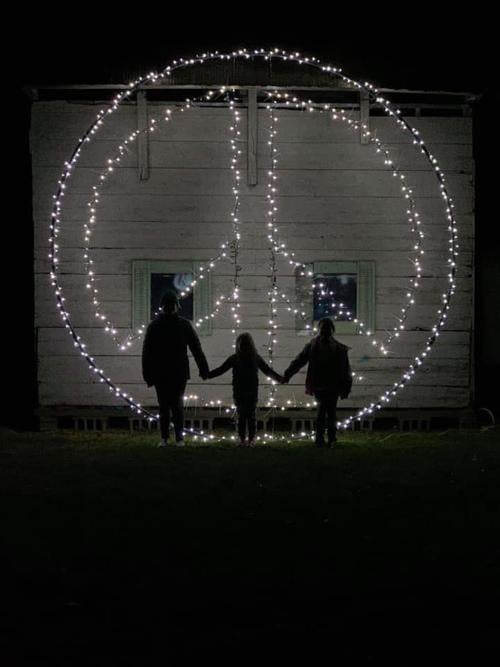 A peace symbol crafted by Iraq war veteran Mark Stach, of Dixon, Illinois, is displayed at the Rock 'n' Roll Mansion, 1229 Brady St., Davenport.
The illuminated sign, one of 15 Stach has made, began as a trampoline frame. 
The idea started a few years ago when a huge peace sign was displayed in Dixon. Stach wondered how he could create a big peace sign of his own. 
Then one day he was playing with his kids on their trampoline when he "busted his a—," as he put it, with his tailbone crashing on the metal frame.
The fall was enough of a scare that he decided to take down the trampoline. As he dismantled it, he realized he could use the frame to make a lighted peace symbol.
His "Peace of Art Project" was born.
"Last year I started collecting trampoline frames," he said. What began as a single display in his family's yard expanded into displays throughout Illinois and Iowa.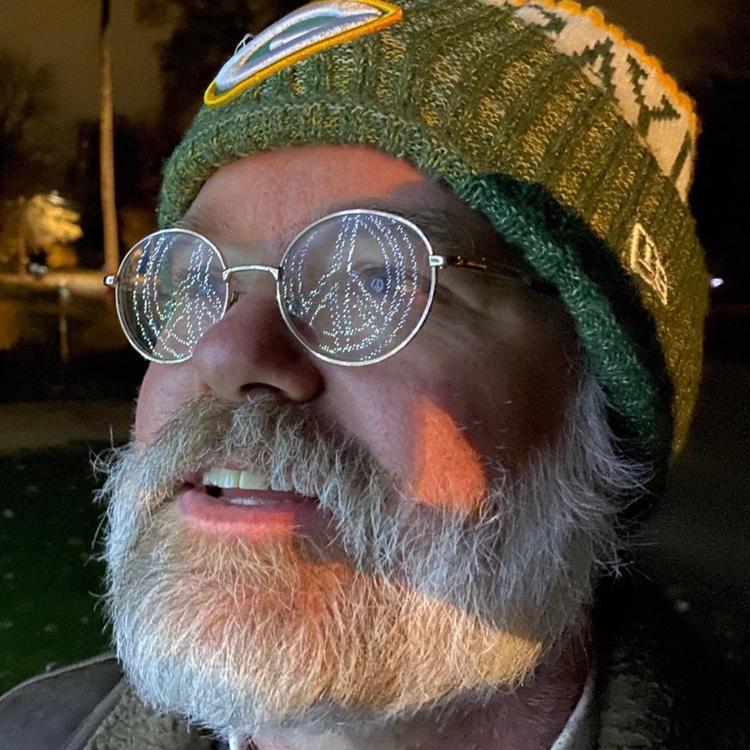 Greg Dwyer, of the Dwyer & Michaels 97X duo, heard about Stach's initiative and contacted him. When Stach needed to move one of the peace signs, Dwyer invited him to bring it to Davenport. 
The symbol also involves zip ties, electrical-fence wire and lights, Stach said. "It's such a simple message. I think it speaks to anyone who sees it. You can't help but notice them."
He never has charged to create a peace symbol, but he does take donations to keep the project going. "There will be more in the Quad-Cities," said Stach, an Army veteran who is a nurse at KSB Hospital, Dixon.
Get local news delivered to your inbox!
Subscribe to our Daily Headlines newsletter.