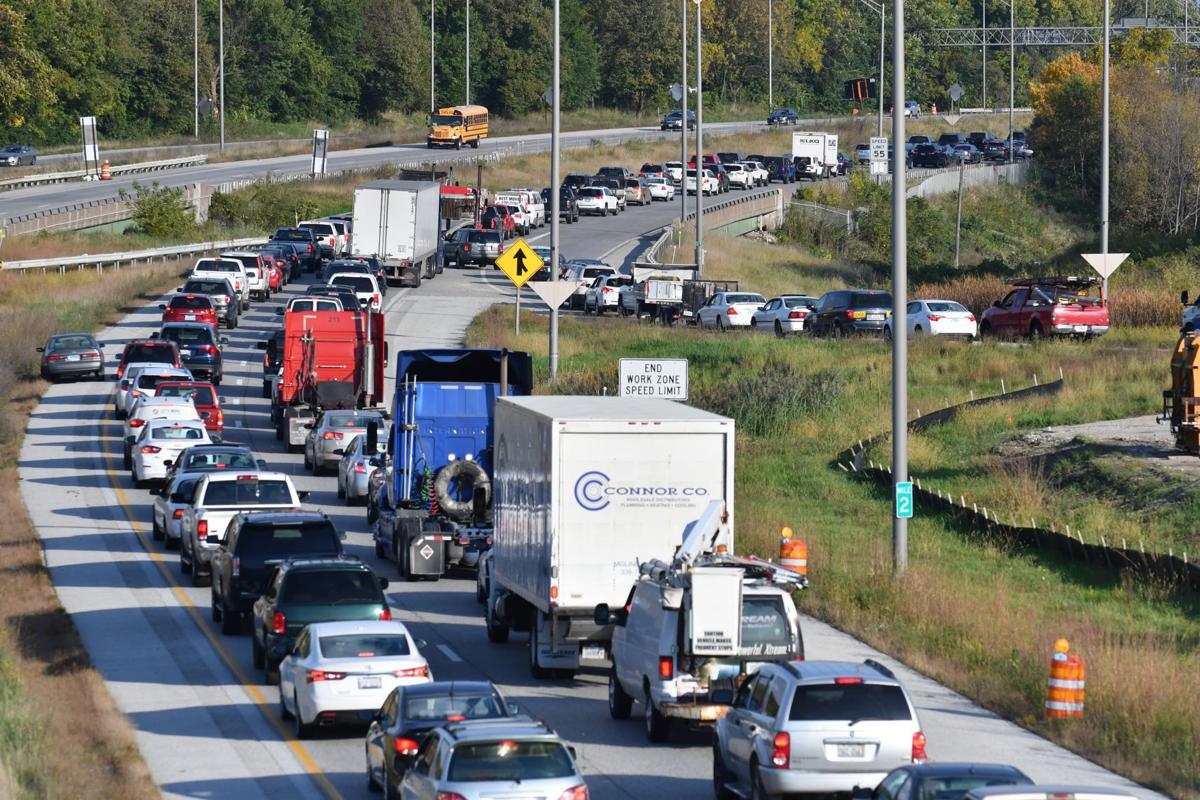 Tax increases are seldom popular, but doubly so on the western border of cash-strapped Illinois, where residents on both sides of the river believe that locals are leaving for Iowa.
Illinois ranks 49th out of 50 states in net migration loss. Between 2012 and 2018, the state shrank by 134,000 residents, according to figures from the U.S. Census Bureau.
Some blame high taxes. Others a broken school system.
In the Quad-Cities, popular belief says that Illinoisians are crossing the border en masse and resettling in the Hawkeye State.
But new data from the U.S. Census Bureau point to a surprising truth: Roughly the same proportion of Illinoisians and Iowans moved out of their respective states last year.
Data show that most Illinoisians aren't moving to Iowa. Instead, they're bailing for different Midwestern states.
The Times analyzed Census estimates to understand where Illinois and Iowa residents are going. The data show the extent to which the so-called "Illinois exodus" is benefiting Iowa, or other states altogether.
The data show definitively that Illinois is the top destination for Iowans who leave the Hawkeye State. But Iowa isn't even in the top five destinations for Illinoisians who leave the Land of Lincoln.
More Illinoisians moved to Indiana, Florida, Wisconsin, California, Missouri and Texas, the data show.
Which city has more people: Rock Island, Ill., or Bettendorf, Iowa?
The trends aren't positive for Illinois. The data show that Iowa to Illinois migration is slowing, while Illinois to Iowa is picking up.
In 2018, about 800 more people moved to Iowa from Illinois than did in 2008. That same year, about 4,300 fewer Iowans moved to Illinois than had so 10 years before.
And, on net, Illinois is shrinking while Iowa is growing.
But any Illinois-Iowa rivalry or gloating isn't productive for the Quad-Cities, said Rachel Bruce, planner at the Bi-State Regional Commission, in Rock Island.
"The competition between Illinois and Iowa doesn't do the region any good," Bruce said.
Regionally, the trends are also complicated by larger trends hampering population growth in the U.S.
"The Midwest, in general, is somewhat consistently losing population," Bruce explained. "This has been an issue in the Rust Belt region for quite a while, since the Farm Crisis."
For Bruce and others interested in demographic trends, the 2020 Census will be crucial for the livelihood of the region over the next decade. An accurate and complete count will ensure funding for myriad programs on which everyday people rely.
Every person under-counted in Illinois represents as much as $1,800 lost per year over 10 years, Bruce said. "That is going to have a huge impact," she added.
Top destinations for the 305,033 Illinois residents who moved between 2017 and 2018:
Indiana (31,556)
Florida (27,622)
Wisconsin (25,155)
California (22,165)
Missouri (20,041)
Texas (19,241)
Iowa (15,699)
Top destinations for the 70,659 Iowans who moved:
Illinois: 7,727
Texas: 6,379
Nebraska: 6,072
Missouri: 4,904
Minnesota: 4,626
Graham Ambrose is the Iowa politics reporter for the Quad-City Times.