As she sat down and settled in with baby Jamir Border, volunteer Deb McManus could not stop smiling as she rocked the little boy.
It's an adorable picture — and one that helps premature and sick babies who spend time in the Genesis Neonatal Intensive Care Unit.
Volunteers provide cuddling to babies whose parents may be working or otherwise unavailable, which provides a great benefit to the children held.
"They hold the babies, and holding the babies yourselves help them developmental-wise," neonatologist Dr. Ram Niwas said about the program. "So in that way, this cuddler program looks very useful to us."
Studies published in medical journals Current Biology and Biological Psychiatry have shown the benefits of cuddling premature babies. "The Dual Nature  of Early Life Experience on Somatosensory Processing in the Human Infant Brain" showed that supportive experiences like breast-feeding and skin-to-skin care are associated with stronger brain responses. Biological Psychiatry's study showed increased cognitive development for babies between the ages of six months and 10 years.
"It was such a nice idea. I mean, other hospitals do have it, like the University of Iowa does, so we didn't have a program here and we wanted to get it started here," nurse Mallory Mintle said Thursday. 
Mintle has been in charge of the program since its beginning in fall 2018. "We worked really closely with the volunteer coordinator here at Genesis, drafted a plan, a policy and everything," she said, saying they had an "overwhelming" amount of people who wanted to contribute. After being selected, volunteers do hospital orientation and a unit orientation at the NICU. "I go through the whole policy with them, procedures and all that stuff, and then after they're good to go."
Before volunteers can get to hold the babies, they must first wash their hands and "scrub up," even if they're transferring from holding one baby to another.
The program started with five volunteers; it currently has eight. The majority have been hospital volunteers already, though there are a few first-time volunteers. "Right now, it all depends on what our census is, what kind of babies do we have, do we have stable enough babies for the cuddlers to come in and then if the parents have consented for them to come in to be cuddled," Mintle said. "We just kind of decide if they're able to be held, if they have a volunteer cuddler come and hold them or not. So once they can, we have parents sign a consent [form] and they can refuse, and that's totally up to them."
For McManus, who has two grown sons, it's been a wonderful experience. She remembers the first baby she held as part of the cuddling program: Colt. "I held him three different days, and he was just a doll. He was just the cutest little guy," she reminisced, saying he's one she still thinks about. "He had some issues of course, that's why he was here. So hopefully now that he's home, he's doing good."
McManus had volunteered at the hospital at the welcome desk, and she said she had to go through training and a complete physical. 
Jamir and Jasir-who are twins-were born at 32 and a half weeks and 33 weeks, respectively.
With the babies, McManus says every once in a while she'll hold a baby that's a little more fussy or wants to be held. "They have a good program here, and we all do what we can to make these little people comfortable while we're here."
"It's a great program," McManus said. "If you love babies and don't mind giving a couple of hours just to rock and hold a baby, make them comfortable, it's a rewarding job to have. I love having the time to comfort them."
It's clear to see McManus loves the program; throughout the interviews and photos, she would not stop smiling at the little boy in her arms.
While Genesis is not looking for more baby cuddlers at this time, there are a number of other volunteer positions at Genesis available. For more information, call 421-7617 for more information.
031019-qct-qca-cuddling-008a.JPG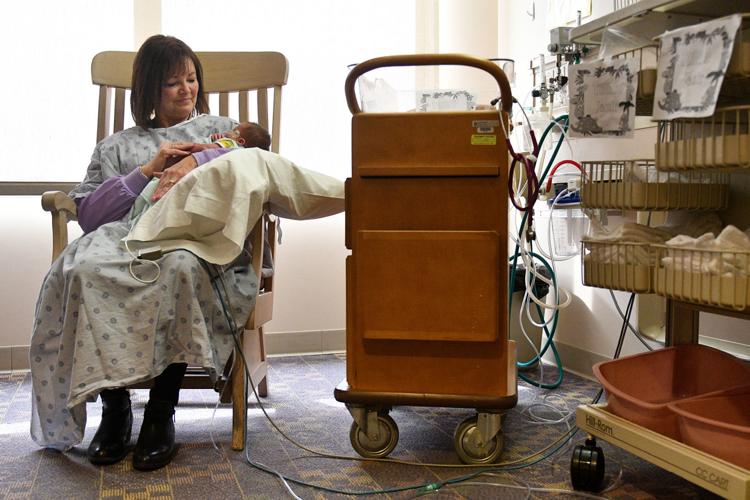 031019-qct-qca-cuddling-012a.JPG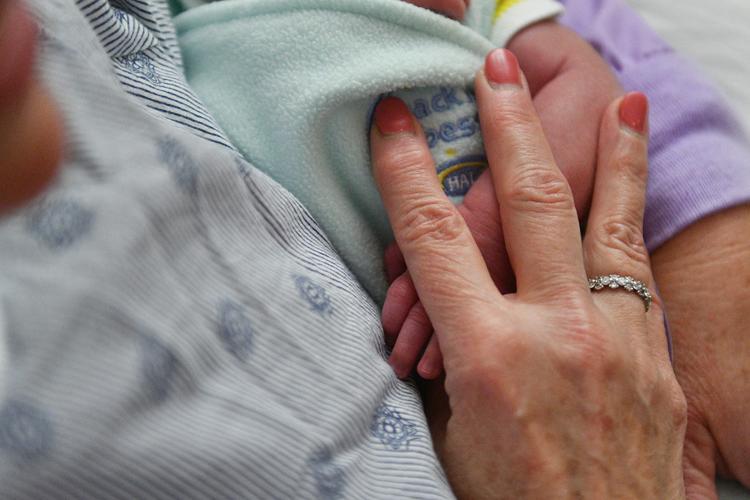 031019-qct-qca-cuddling-010a.JPG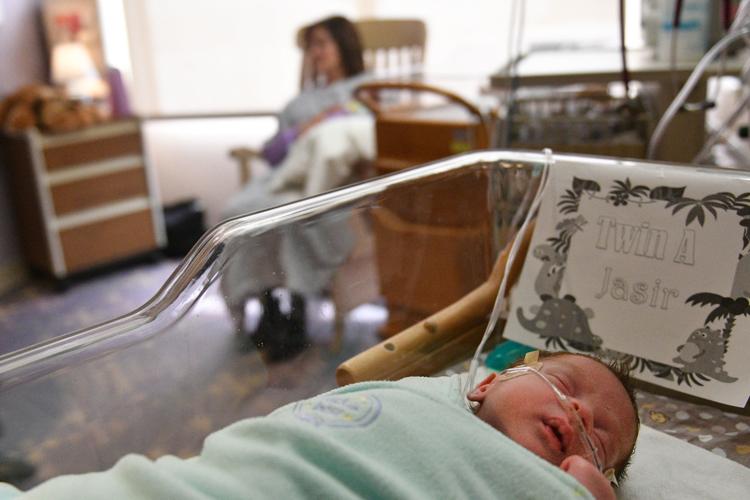 031019-qct-qca-cuddling-004a.JPG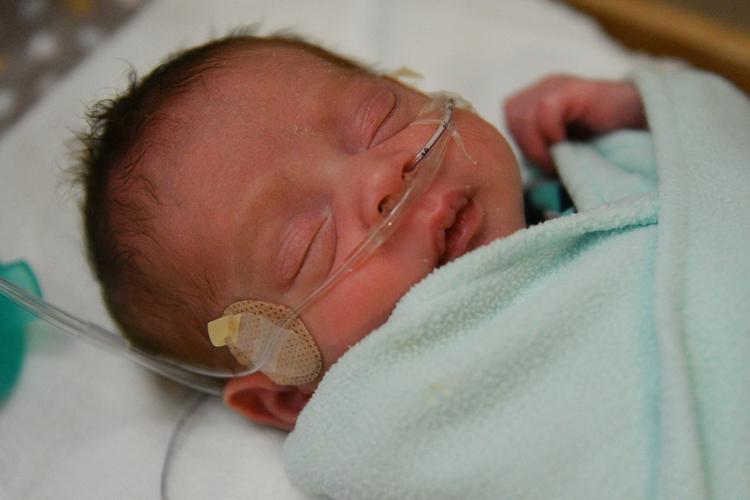 031019-qct-qca-cuddling-006a.JPG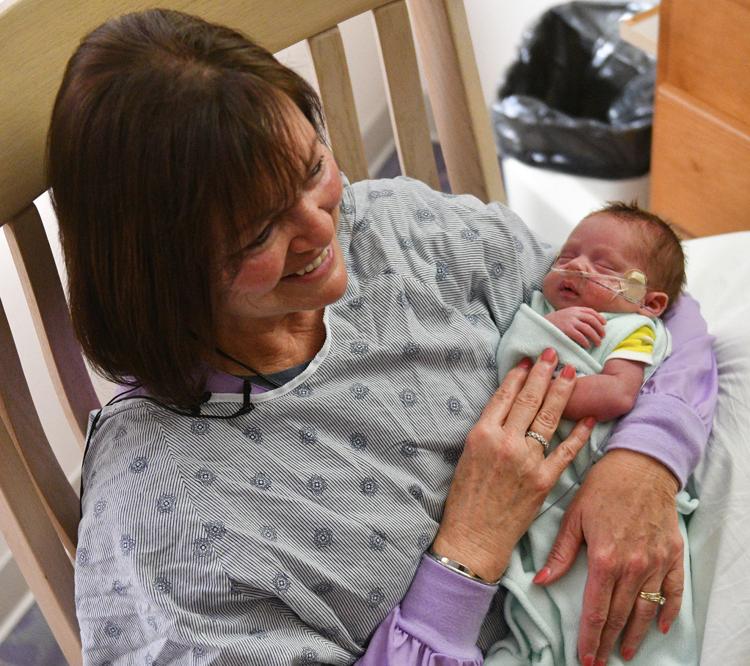 031019-qct-qca-cuddling-007a.JPG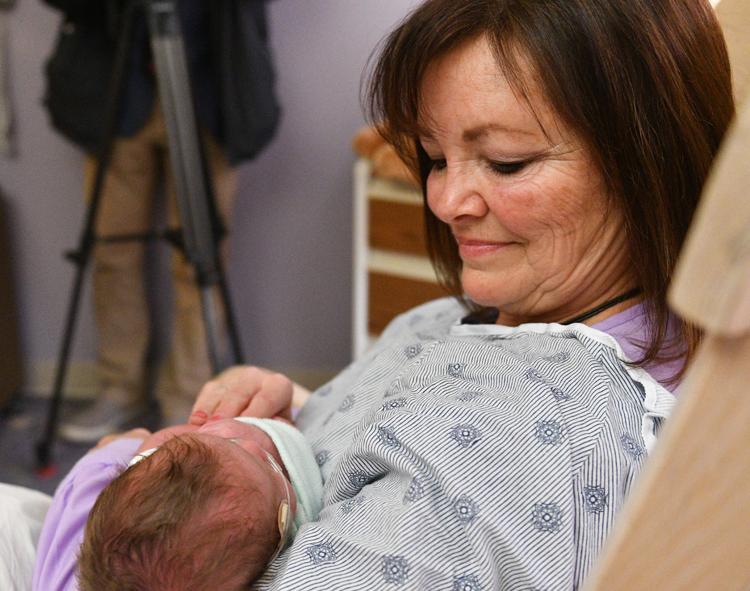 031019-qct-qca-cuddling-011a.JPG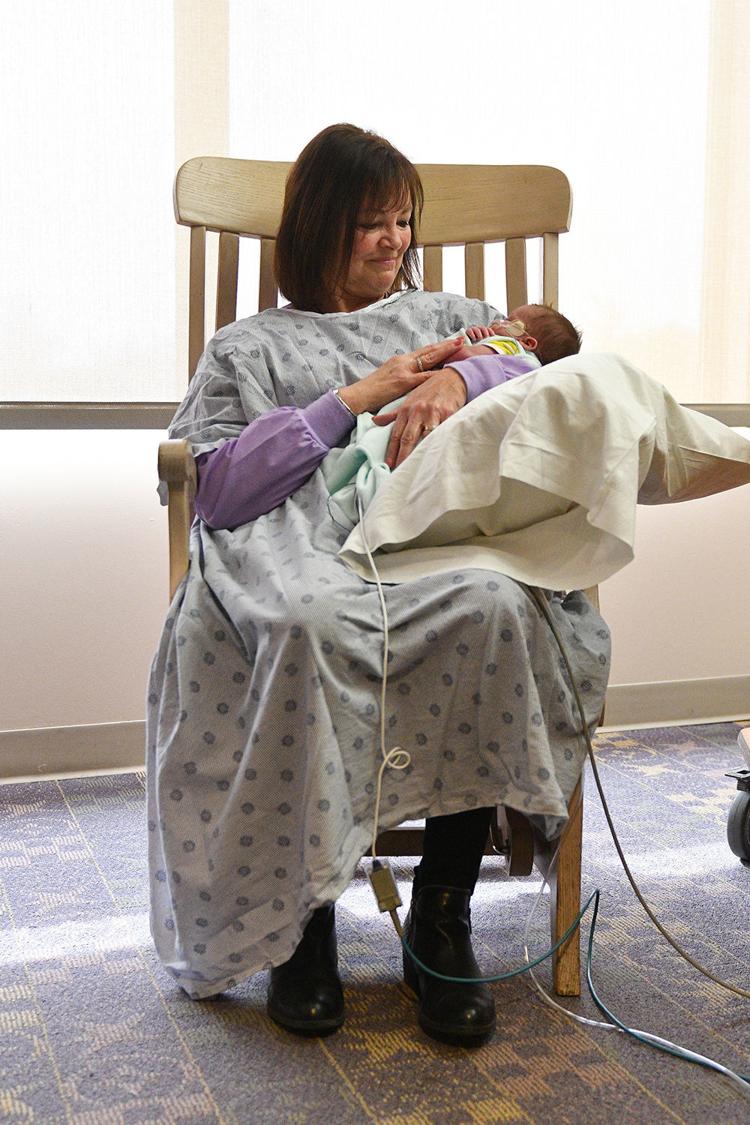 031019-qct-qca-cuddling-013a.JPG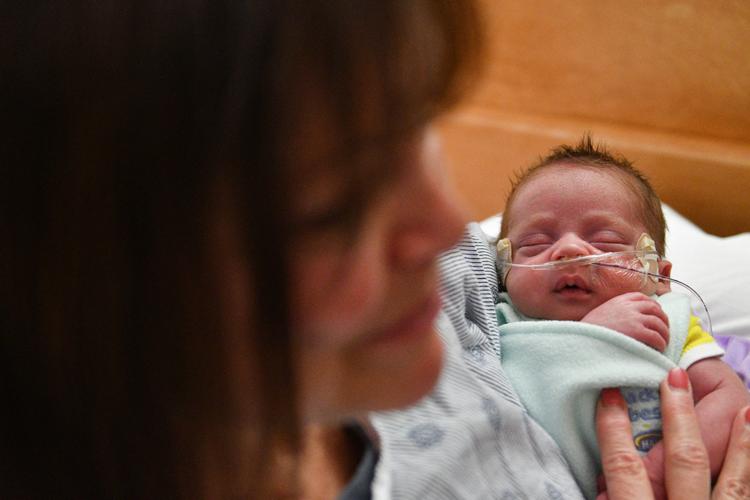 031019-qct-qca-cuddling-001a.JPG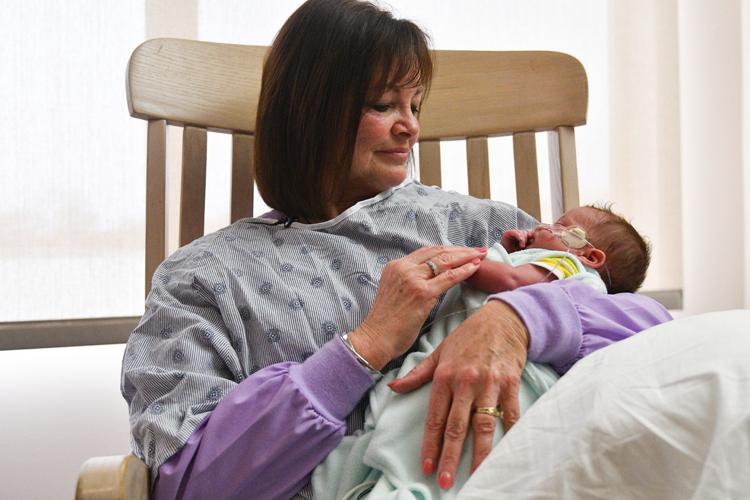 031019-qct-qca-cuddling-002a.JPG