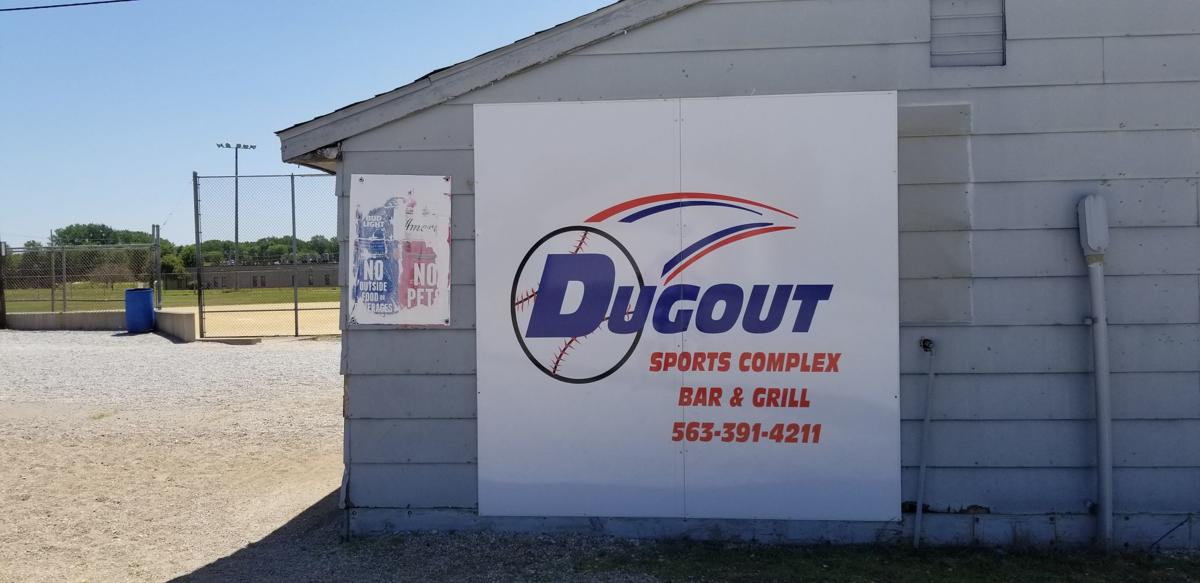 At its height of glory, the Dugout Sports Complex in northwest Davenport drew thousands of men and women to its trio of softball diamonds.
From the mid-1980s to the mid-1990s, the founder said, the Dugout was the Quad-Cities' premiere location for amateur athletes and/or beer drinkers.
While working as an electrician for a local utility company in December of 1982, Jeff Heuer used about 10 acres of his father's land off Hickory Grove Road to build a softball complex. His then-brother-in-law was a builder, so he put up a concession building and laid out two diamonds.
Heuer knew lighting, so he designed the outfields.
About two years later, business was so brisk, a third diamond was added.
"We had to have another one, because we had so many people," said Heuer, now a commercial Realtor. "We had more teams signed up than all the local parks departments combined.
"I had easily 200 teams; 2,000 ball players. During the Snowbird Softball Classics (played in winter), we had 88 all-male teams and 50-some co-ed teams.
"We raised a lot of money for the March of Dimes in those days. Everybody was at the Dugout."
Most players didn't take the game too seriously in those days, he said. Beer leagues were just for fun.
In fact, the beer was a big part of the sport in those days.
"In its heyday around 1990, I sold the most beer in the Quad-Cities," Heuer said. "I sold more beer than John O'Donnell Stadium (now Modern Woodmen Park).
"We had teams from the Davenport Police Department, too, so I had better protection than Davenport Bank."
You have free articles remaining.
When Heuer sold the Dugout in the spring of 1998, slow-pitch softball still was a popular past-time. And it remained that way for several years, he said.
"It was still going well, and it continued to go well, but there are just so many things to do now," he said. "I don't believe this kind of sports-complex model will keep going. It's unfortunate, but it's a fact of life."
The evolution of sports and those playing sports has made it difficult for venues like the Dugout to compete, he said. Mega complexes, such as the TBK Bank Sports Complex in Bettendorf, are examples of the shift in interest to soccer and other sports, along with an increased demand for amenities.
And beer leagues aren't nearly as popular as they once were, Heuer said.
The second owner of the Dugout stayed for just over a year, he said, and resold it to Jim Muhs in 1999.
And now the 10-plus acres of land, three diamonds, concession building and everything it took to keep them running are being sold at auction.
"It's just time to hang it up," Muhs said Monday. "I'm 70, so that's enough. I have a lot of other things going on, too."
When he bought the property 20 years ago, Muhs said, he was warned that running a sports complex that accommodates thousands of players is a lot of work.
"And that was right," he said.
Heuer said he doesn't imagine the property being used for sports in the future. More likely, he said, it will become building ground for something like storage units, or maybe some retail offerings.
The Dugout's time has come and gone, he said.
"Places like TBK were just another log on the fire (of the venue's demise)," Heuer said. "The parks departments have stepped up their games, too. Change is just how it is.
"It sure was fun, though — good, clean fun."