When Karrie Higgins thought she smelled something hot, she didn't expect to see flames coming out of her bedroom walk-in closet.
Higgins, her husband and daughter, of Davenport, are reeling from the Monday afternoon fire that left them with virtually nothing.
"It was horrible," she said, fighting tears. "I don't know what I'm going to do."
Her daughter, Samantha, 12, came home sick from school and was lying on the couch while Higgins watched "The Dr. Phil Show."
Her friends and family have long teased Higgins about her phrase, she "smells something hot." This time, it was all too real: She walked into the kitchen "And I saw flames all the way to the ceiling."
"I screamed," she said. She had her phone, but somewhere along the way lost track of it. Soon, she said firefighters were on the scene.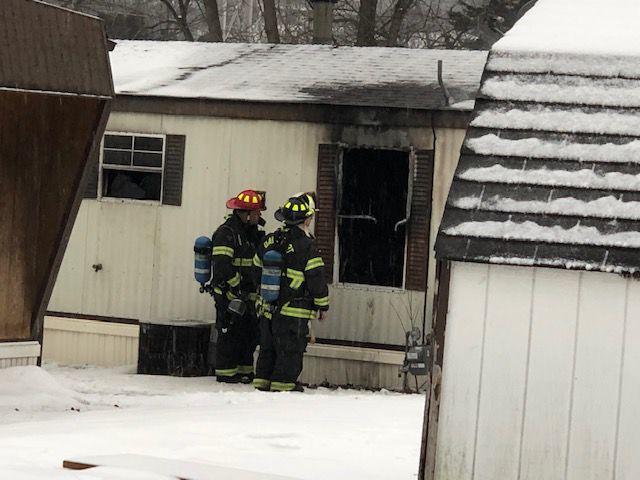 "It was so crazy in there," she said.
Firefighters found the phone because it was beeping with social media alerts from people who saw Quad-City Times video of the fire and were checking to see if she was safe. It was wet and blackened with soot.
Otherwise, "We've lost everything," including medications, clothing and her purse, Higgins said. "I don't even have a coat." Although the family and their dog escaped injury, they lost a hamster, and could not find their cat.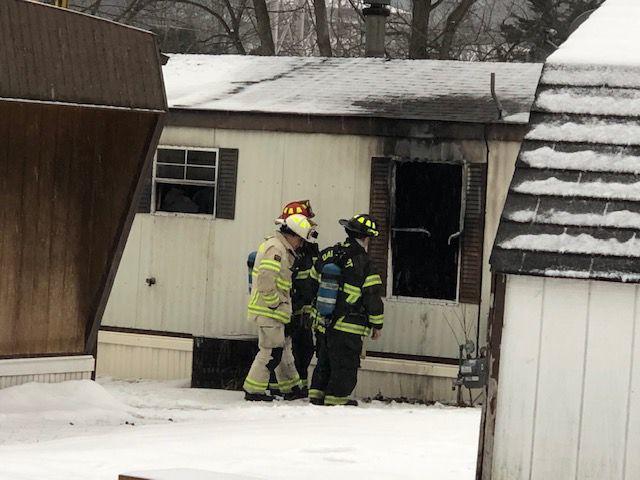 Samantha and the dog are staying with relatives in Colona, while Higgins and her husband are staying at a Bettendorf hotel, with assistance from the American Red Cross of the Quad-Cities and Western Illinois.
"I figured I need to stay here and take care of stuff," she said.
In the meantime, at least two online fundraisers are in place. And a clothing/support drive has been established by Lyle Higgins' employer.
"I had just talked to (Karrie Higgins) maybe one hour before that," said Rebecca Gotto, who along with her husband Brian Kraklow owns Major Autobody, 434 S. Devils Glen Road, Bettendorf.
"He's been with us almost since the beginning," said Gotto, who added Higgins has worked for the business two years and is a hard-working employee. "He's done 12-18 hours when necessary."
Kraklow and Gotto invite the community to help the couple by dropping off donations from 9 a.m. until 6 p.m. Monday-Friday at the shop.
Here are the clothing sizes the family members wear:
• Samantha Higgins, who will be 13 on Feb. 27: Shirts, extra-large; pants, junior 17; shoes, 8.
• Karrie Higgins: Shirt, 5x, pants, 4x to 5x; and shoes, 8½.
• Lyle Higgins: Shirt, extra-large; pants, 38 x 30; shoes, 9.
According to an update from Davenport, Fire District Chief Joe Smith said crews were dispatched to the structure fire on the 4100 block of Santa Fe Trail (Ponderosa Park) shortly before 4:30 p.m. Monday. Crews arrived to find heavy smoke and fire coming from the mobile home.
Crews quickly extinguished the fire, but the mobile home sustained heavy smoke and fire damage.
The cause remains under investigation.