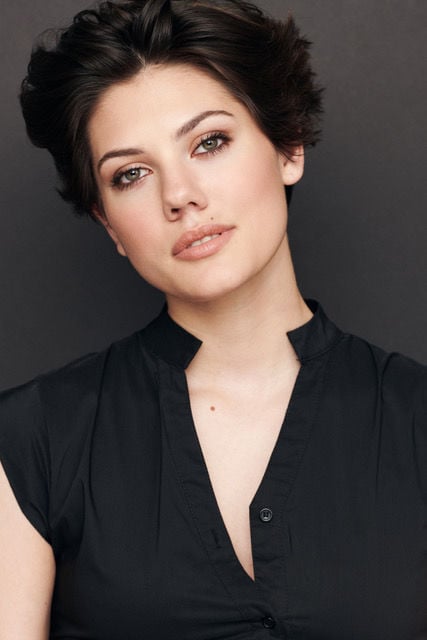 While many college students were simply enjoying their summer break, Augustana junior Jacqueline Isaacson became the first college student to ever direct a play at Moline's Black Box Theatre.
"Murder in Green Meadows," finishes its run this week, with 7:30 p.m. showtimes Thursday, Friday and Saturday at the theater, 1623 5th Ave.
Isaacson originally started working at the Black Box Theatre through the recommendation of a professor and at first was just helping organize the costume storage areas.
She began working in costuming and in other capacities around the theater, and when the script for the "Murder in Green Meadows," was decided on, Lora Adams, co-founder and artistic director of the theater, said she wanted Isaacson to direct it.
"When this show came up I told her that I would be there if she had any questions, but that I wanted her to try this," said Adams, who has directed most of the plays at the Black Box Theatre for the past year.
Isaacson, who came into college wanting to strictly be a performer, had recently realized she was also very interested in everything that happened behind the scenes of a production and was happy to take on the role of director.
"Over the course of just talking with her about her own ambitions and dreams I knew that she wanted to have a very diverse background in theater," Adams said.
Isaacson said that even beyond learning technical theater skills during her time directing, she had learned a lot from Adams about the environment and atmosphere of a theater.
"Not only have I learned a lot about being a director," she said, "but also about managing the front house and how to create an atmosphere for people to come in and be excited about the show they're seeing."
One of the more challenging sides, however, was learning how to trust her own instincts when it came to decision making.
As director, she was responsible for answering all the cast and crew's questions about every aspect of the show and making decisions on every front.
"It just is a lot of having to trust my own gut and knowing the vision I want for the show," she said.
Despite the adjustment, Adams was thrilled to have Isaacson as the theater's first student director and to have the opportunity to pass down her knowledge and experience to new artists.
"It's a wonderful thing to pass along your own hard knocks," said Adams, adding that she hopes to be a "sounding board for young people who want to make this their life's work."
Looking to the future, both Isaacson and Adams hope Isaacson will return to the Black Box for future productions.