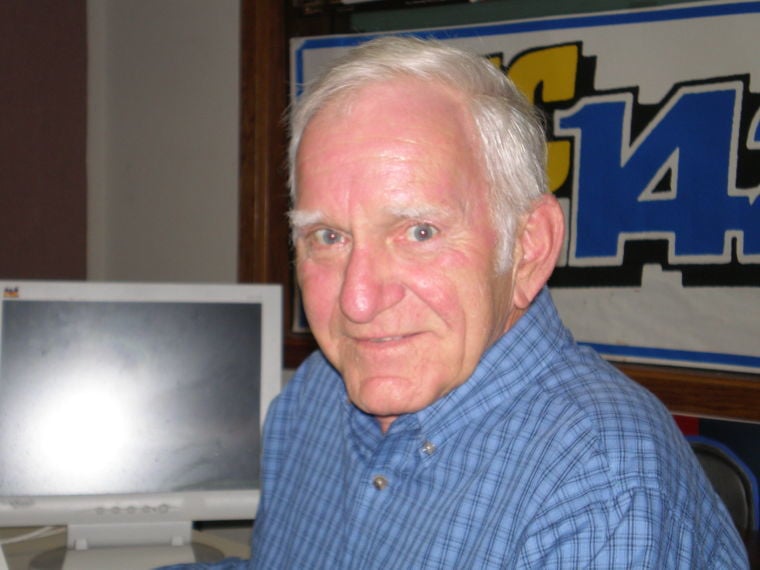 Popular Quad-Cities radio stations weren't spared from massive layoffs that took place nationwide Tuesday across stations owned by iHeart Media.
Among those apparently let go were longtime WOC AM 1420 host Jim Fisher, 101.3 KISS-FM host Todd Alan, Mix 96 host Ron Evans, and behind-the-scenes employee Aaron Thompson, who worked at several stations, according to social media posts.
"Great people let go today including the legendary Jim Fisher," Dan Kennedy, formerly of WOC, posted on Facebook Tuesday. "You all made radio better and you will be missed!"
"It is with a heavy heart that I need to inform you, that as of this morning I will no longer be on KISS FM," Todd Alan posted on Facebook. "As part of a corporate restructure I was let go. I will miss the hours sharing my life and stories with you."
"I built it from the ground up. I was connected with it. But not only the station, the people I got to talk to on a daily basis," he wrote of his eight years at the station. "I developed so many new friends, I loved talking to everyone I met while working for the station."
"I loved my job in radio and will miss my radio friends, some I have known for over 35 years," Evans (of the Mix 96 morning show McFadden & Evans) posted. "So many memories...Good luck to all of us involved and I hope to see you down the road."
The company on Tuesday announced a new organizational structure as it "modernizes the company to take advantage of the significant investments it has made in technology and artificial intelligence and its unique scale and leadership position in the audio marketplace," a press release said.
iHeart spokeswoman Wendy Goldberg on Tuesday wouldn't say how many Q-C employees were affected by cuts, nor how many people are employed in the area by the local stations.
"This is another step in the company's successful transformation as a multiple platform 21st century media company, and we believe it is essential to our future — it continues our momentum and adds to our competitiveness, our effectiveness and our efficiency with all our major constituencies," she said in an email.
"During a transition like this, it's reasonable to expect that there will be some shifts in jobs — some by location and some by function — but the number is relatively small given our overall employee base of 12,500," Goldberg said. "That said, we recognize that the loss of any job is significant; we take that responsibility seriously and have been thoughtful in the process."
iHeart Media has "made significant technology investments to change everything from how it sells advertising to how it utilizes data and builds new businesses like its digital platform, podcast platform and robust data platform — all of which have given it an undisputed leadership position in the audio world," the company said in a release.
Of the major employee layoffs, Radioinsight.com tweeted: "This is heartbreaking, sad, angering and much more for the medium and the industry that so many of us love."
Get local news delivered to your inbox!
Subscribe to our Daily Headlines newsletter.