As far as celebrity encounters go, talking to a professional runner probably wouldn't excite all that many people.
Well, it depends on who you tell.
After my 20-minute phone call with Joan Benoit Samuelson last week, in which we talked about her love for running and for the Quad-City Times Bix 7, I sent a text to a few of my runner friends hinting, "Guess who I talked to today?"
Replies like, "That's awesome! She is so awesome," came rolling in. One friend sent back these words in all caps: "Oh my gosh. That. Is. Amazing."
Yeah, it is amazing. Because she's amazing. Samuelson, who won the first-ever women's Olympic Marathon in 1984, is regarded as the greatest female distance runner in American history.
In my close-knit (and slightly nerdy) running community, Samuelson was one of the women we looked up to and learned from. Her name was just one of those you knew and respected.
So, when I saw her statue outside the Quad-City Times building after my first day of reporting here back in January 2016, I thought, "How cool is that?" I thought it was even cooler when I met Samuelson and got her autograph at the Bix fitness expo later that year.
Although Samuelson lives in Freeport, Maine, she has become a Bix 7 icon and regular participant. During our recent conversation, during which I tried not to fangirl too hard, that's one of the first things I asked Samuelson about. Why keep coming back to Davenport?
She won the 7-mile race the first time she entered it in 1983 and several other times in the 1980s. In 1987, when she was six months pregnant, she placed 19th with a time of 46:07.
"The first time I did it, it was just another race on the schedule," she said. "The Midwestern hospitality surrounding the race was really special, though, so I kept going back."
For the last 30-plus years, Samuelson has made the trip to Davenport each summer. On July 28, Samuelson plans to run the Bix for the 32nd time.
"There's only a handful of races I go to every year," she said. "It's become a tradition for me and a homecoming of sorts."
Just over a year after Samuelson won her first Bix, she won gold at the Olympics in Los Angeles in August 1984. How must that have felt, I wondered out loud to Samuelson.
"The only thing that counted was being part of it," she said. "It was all about participating in the first."
And, Samuelson says she was just "on" that day.
"And I was lucky," she said.
As we talked, I couldn't help but think that 1984 just doesn't seem that long ago. Or, long enough ago. For the record, the first men's Olympic marathon was held in 1896.
In her first book, "Running Tide," Samuelson wrote about a moment near the end of the marathon, in which passing through a tunnel and about to emerge, in first place, into the Los Angeles Olympic stadium.
"The noise was muffled and I heard my own footfalls," she wrote. "I thought, 'Once you leave this tunnel, your life will be changed forever.'"
Because of that race, her life did change. Because of that race and many races after, she became a running legend. And women's distance and competitive running became mainstream. Because of that race, I had female runners to look up to when I was younger.
Samuelson didn't really have that. She says she was motivated by her peers and competitors like Grete Waitz and Kathrine Switzer.
"There weren't many of us around at that time," she said. "We were all kind of leading the way for women."
I remember first seeing Samuelson's name in a high school running journal that my mom bought suggested I use to keep track of my mileage. On top of one page, this quote by Samuelson appeared, "As every runner knows, running is about more than just putting one foot in front of the other; it is about our lifestyle and who we are."
When you get the chance to tell a hero how they've impacted you, I think it's good to take that opportunity. So I told her. And I'm sure it's the kind of thing Samuelson hears a lot.
"If I can help somebody improve their life or make their life happier, that's obviously meaningful," she said. "I'm just passionate about the sport and if I can bring other people along with me, then that's an added bonus."
Samuelson is ultra-competitive, which is why she's still making big goals for herself even after she told herself she'd retire from competing at 50. Near her 60th birthday last May, Samuelson announced her newest goal: To become the first woman to run a marathon in less than three hours. Samuelson planned to make that attempt during the Chicago Marathon in October, but had to pull out of the race because of an injury.
While Samuelson is still experiencing an injury and cycling more than anything else, she says, "That still is a goal.
"I'm haunted by that goal," she said. "I'm not ready to give it up."
And she has no plans, right now anyway, to slow down.
"I will run until I'm forced not to run," she said. "It's not something I can just walk away from."
But for Samuelson, like many runners, the sport isn't just about competing. It's about all of the everyday, sometimes mundane, miles alone or with a friend. It's about you and the road and your thoughts and your shoes and the little nudge to push yourself further or faster.
"I love it because it's my time to think about what's really important," she said. "I use it to focus and to organize my day. It's therapeutic, if you will."
She also loves running because of the running community.
"The support runners give each other is really special," Samuelson said.
That's certainly been my experience, whether it's a phone call from a friend who wants to know how my race went or, during one of my occasional unmotivated seasons, a text with instructions to "Just put your shoes on and I'll meet you outside your door for a few miles."
That's just what runners do. We keep each other going.
At the end of our phone call, Samuelson said she was off to go for a bike ride. 
"Run a few miles for me," she said, right before goodbye. "And I'll bike some for you."
ABOVE PHOTO: Dan Hayes, left, and Ed Froehlich hold the banner as Joan Samuelson wins the 1988 Quad-City Times Bix 7.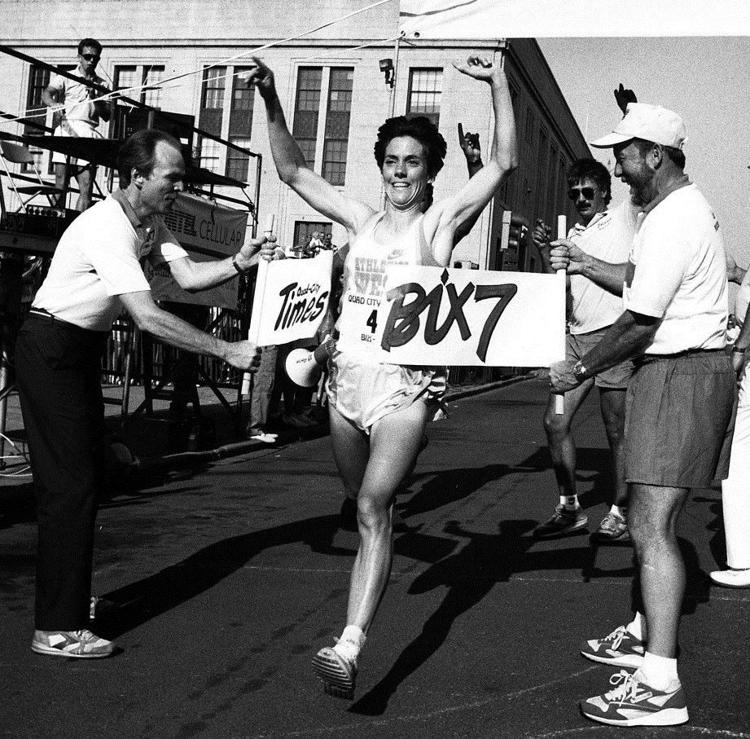 Joan Benoit-Samuelson, 2003 Bix 7
JUNIOR_BIX_JR_BIX7_06_CC_00007629B_4290719.JPG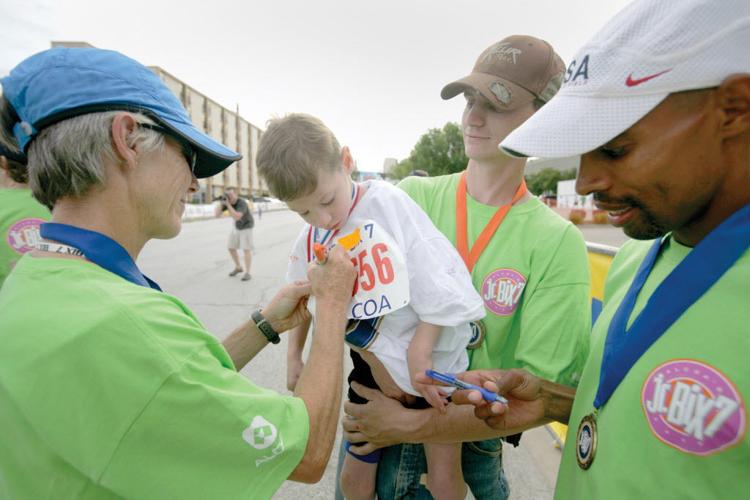 Alcoa's Jr. BIX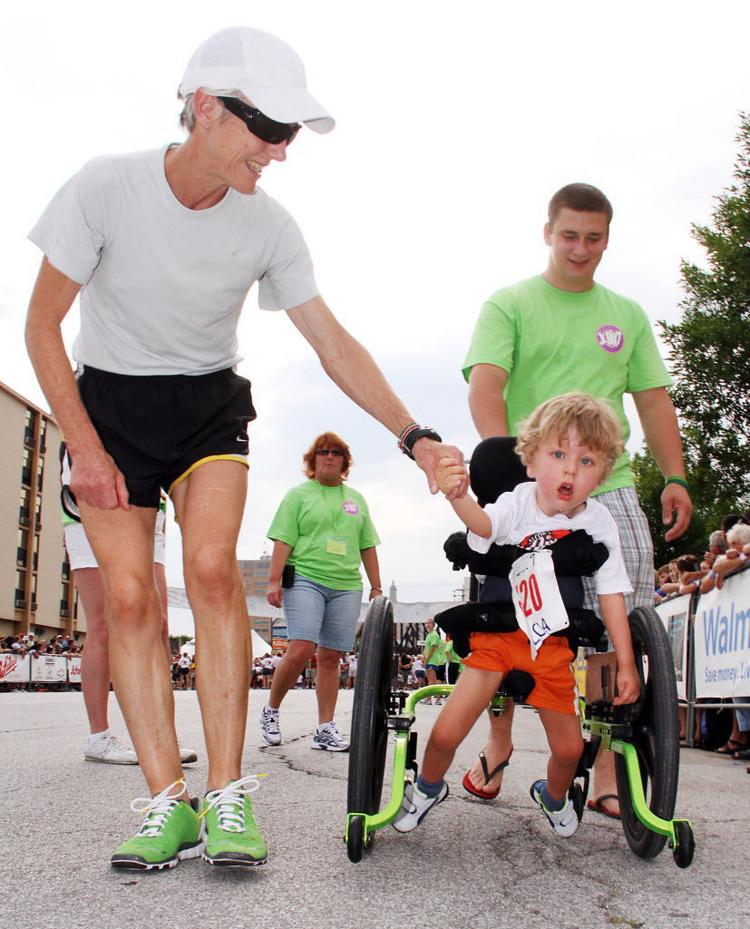 Brady Street Challenge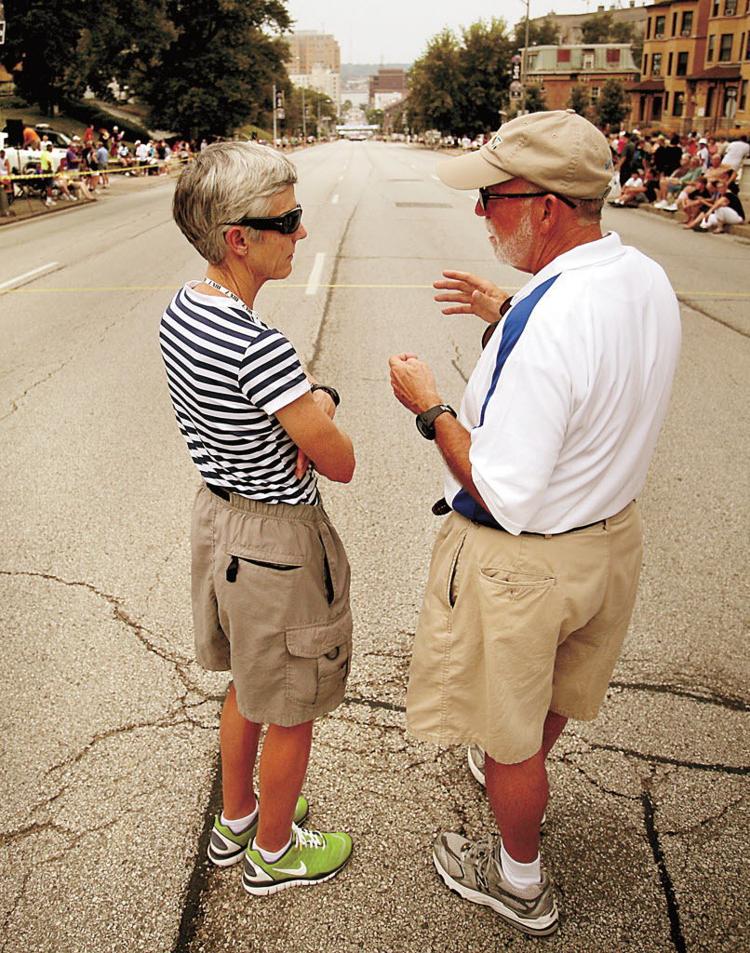 BIX7-Joan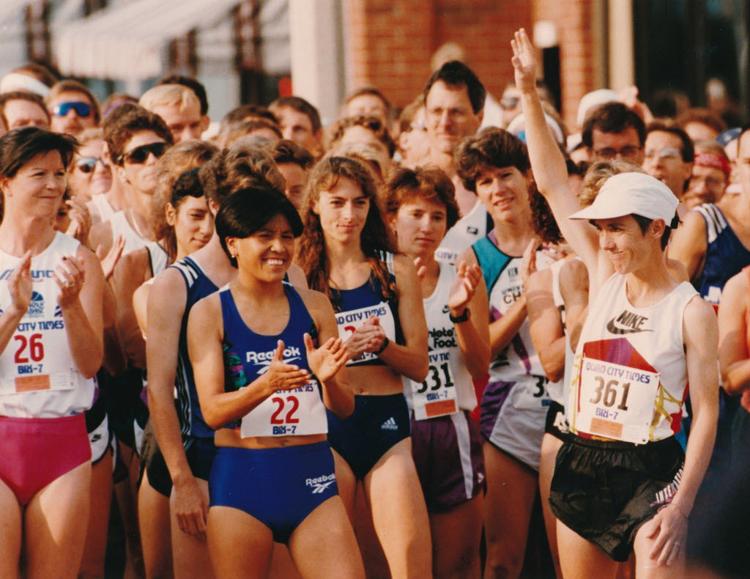 Joan Benoit Samuelson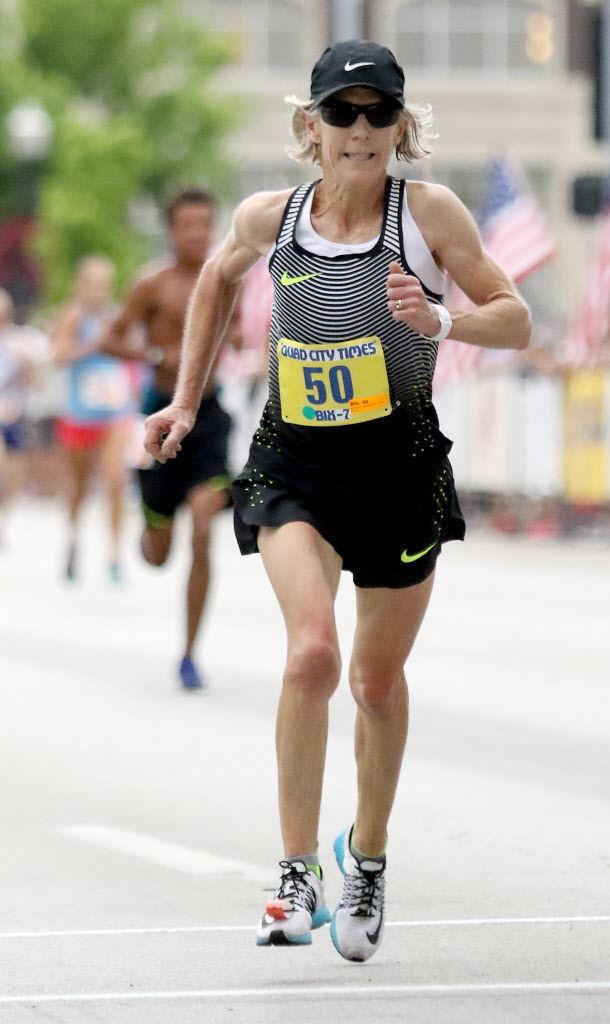 072713-bix-js-05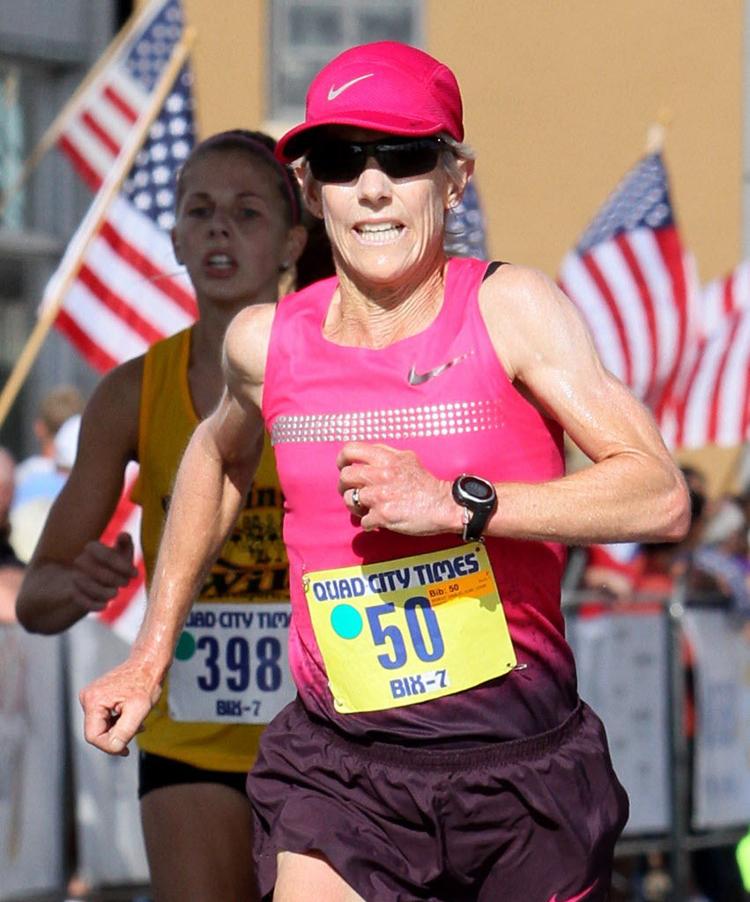 072614-bix-js35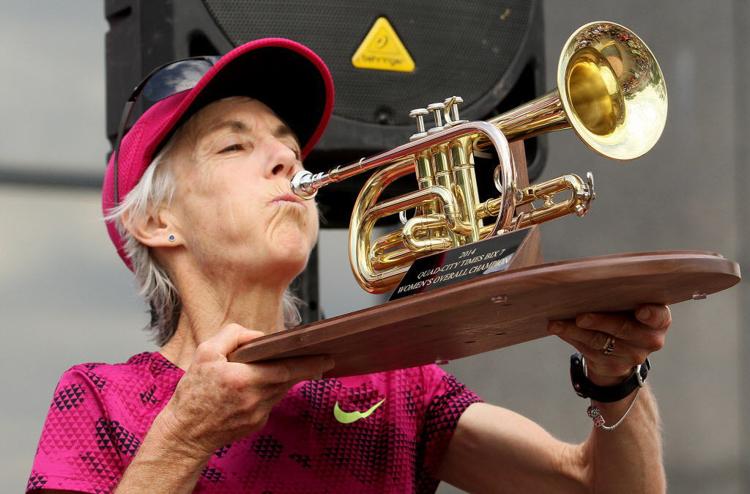 072614-bix7-jc16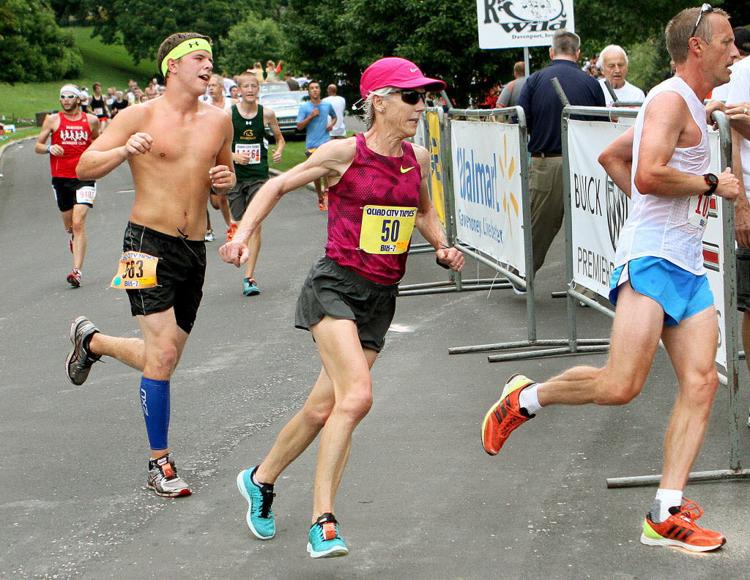 072514-jr-bix-lb-19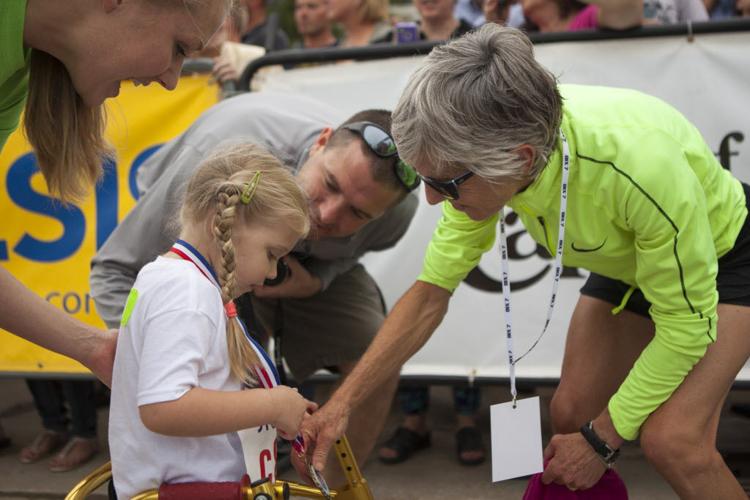 072514-bix-party-2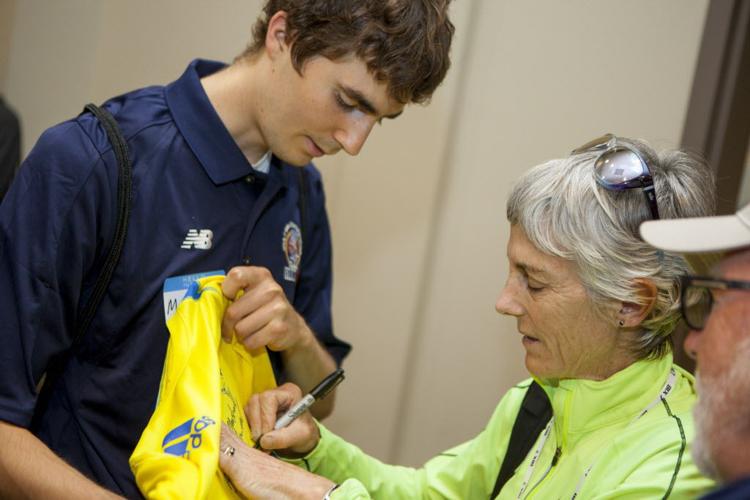 072513-runners1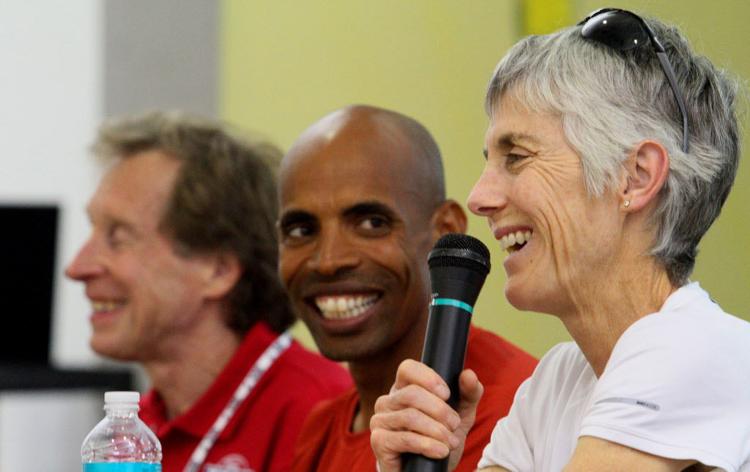 99_3608699.JPG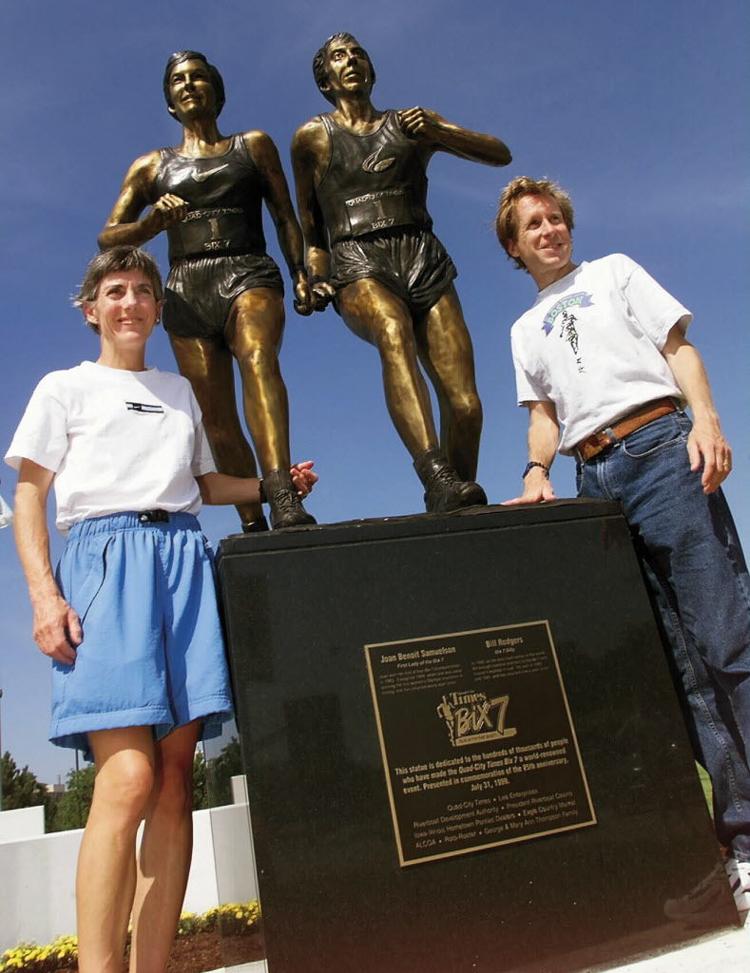 Preparing for Bix 7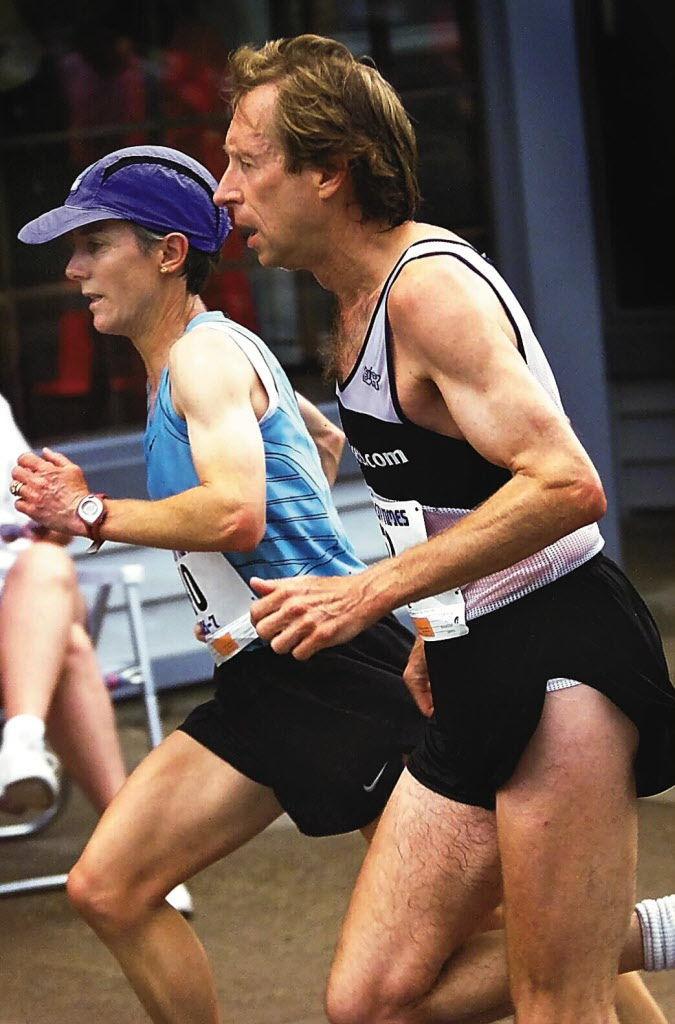 Joan Samuelson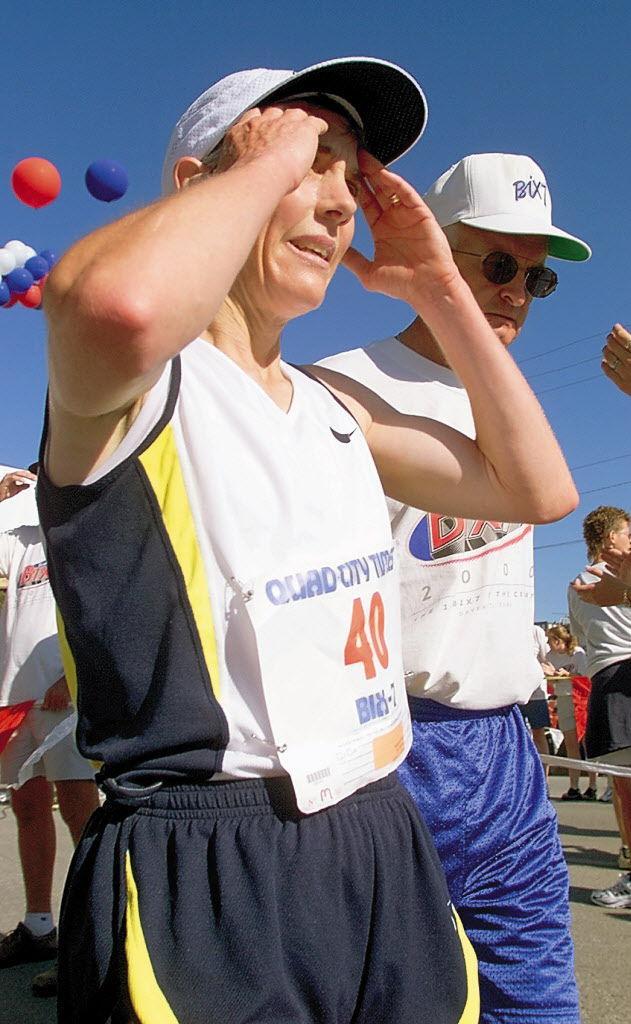 00_3644235.JPG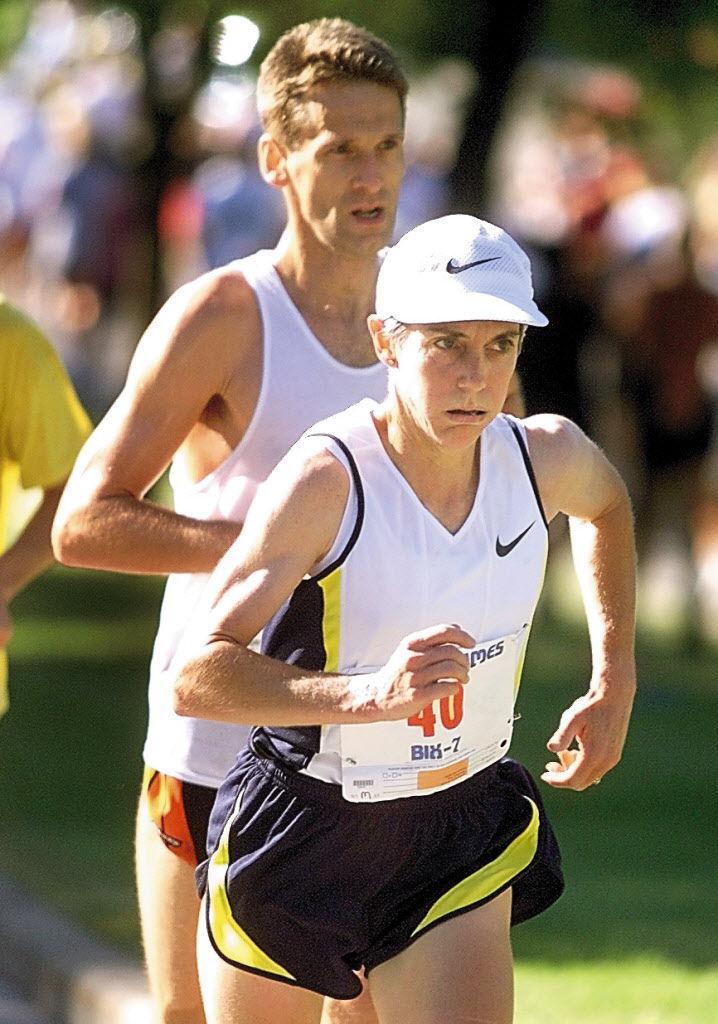 072917-bix-js-038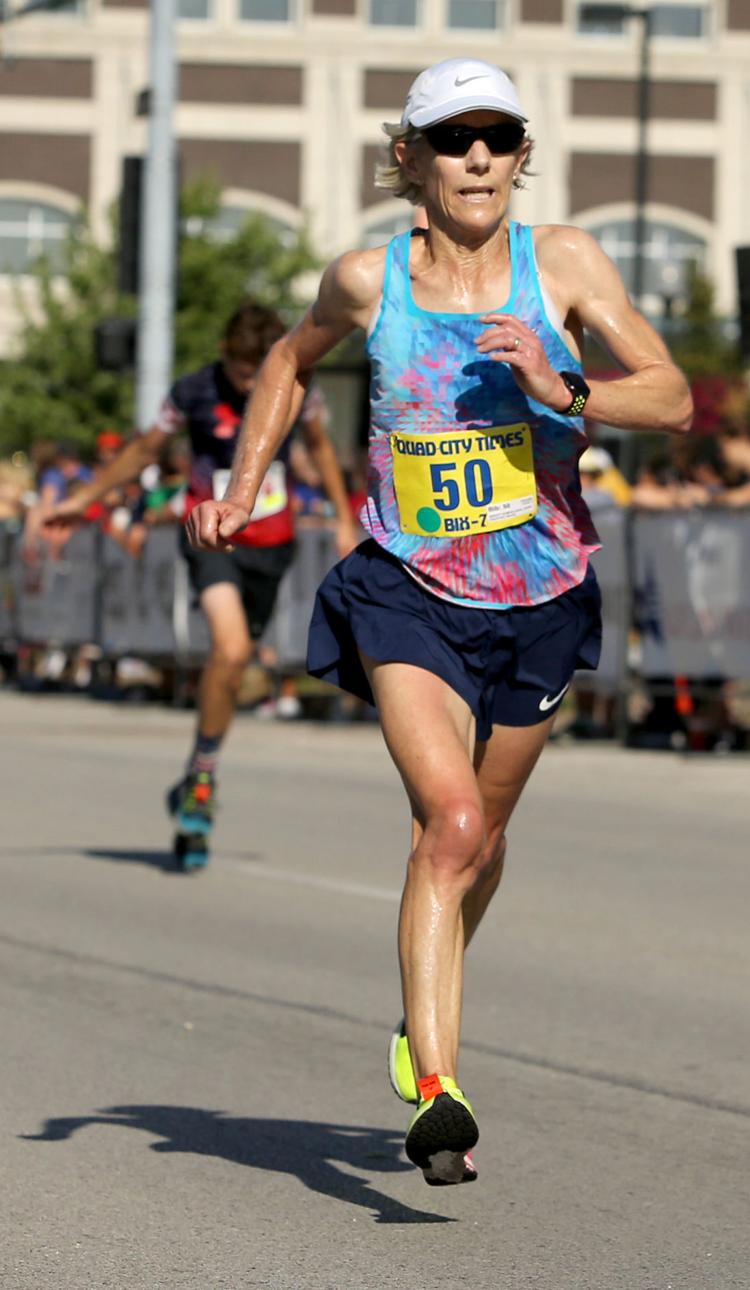 072917-bix-js-039