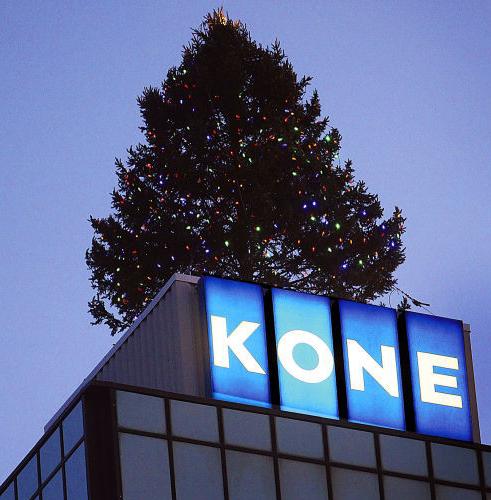 The Kone Tower in downtown Moline is more than50 years old.
But it has no plans to retire.
Patrick O'Connell, director of marketing and communications for Kone Elevators & Escalators, based in Lisle, Ill., said the iconic tower was built in 1966 upstream from the Interstate-74 bridge. It continues to be used as a major tool to test elevator systems.
"We have a big modernization business, where we upgrade and renovate elevators, to make them more efficient," he said. "It is the testing of that equipment in modernizing elevators."
The 200-foot tower has three elevator hoist ways, or shafts, that will accommodate three different elevators beside each other for testing and renovating elevators.
"We are testing for ride comfort, adequacy of how it stops, doors ... all that is especially important with modernizations," O'Connell said.
The company was founded in 1892 as Moline Elevator Co. It relocated for several years in Quincy, Ill., before returning to Moline in 1912 as the Montgomery Elevator Co. It was sold to Kone in December 1994.
Financial District Properties, which built and owns the nearby Kone Centre, now owns Kone Tower. Kone Corp. occupies 3½ floors of the nine-story Kone Centre.
Generations of Quad-Citians identify the tower with a lighted, live Christmas tree that annually was hoisted to the top of the tower.
"We do not do that at the tower any more," O'Connell said. "Now, we have it on top of Kone Centre. Now, we have a 4-story artificial tree. For many years, it was a real tree, about 20 feet tall. Now, we have about doubled the height of the tree."