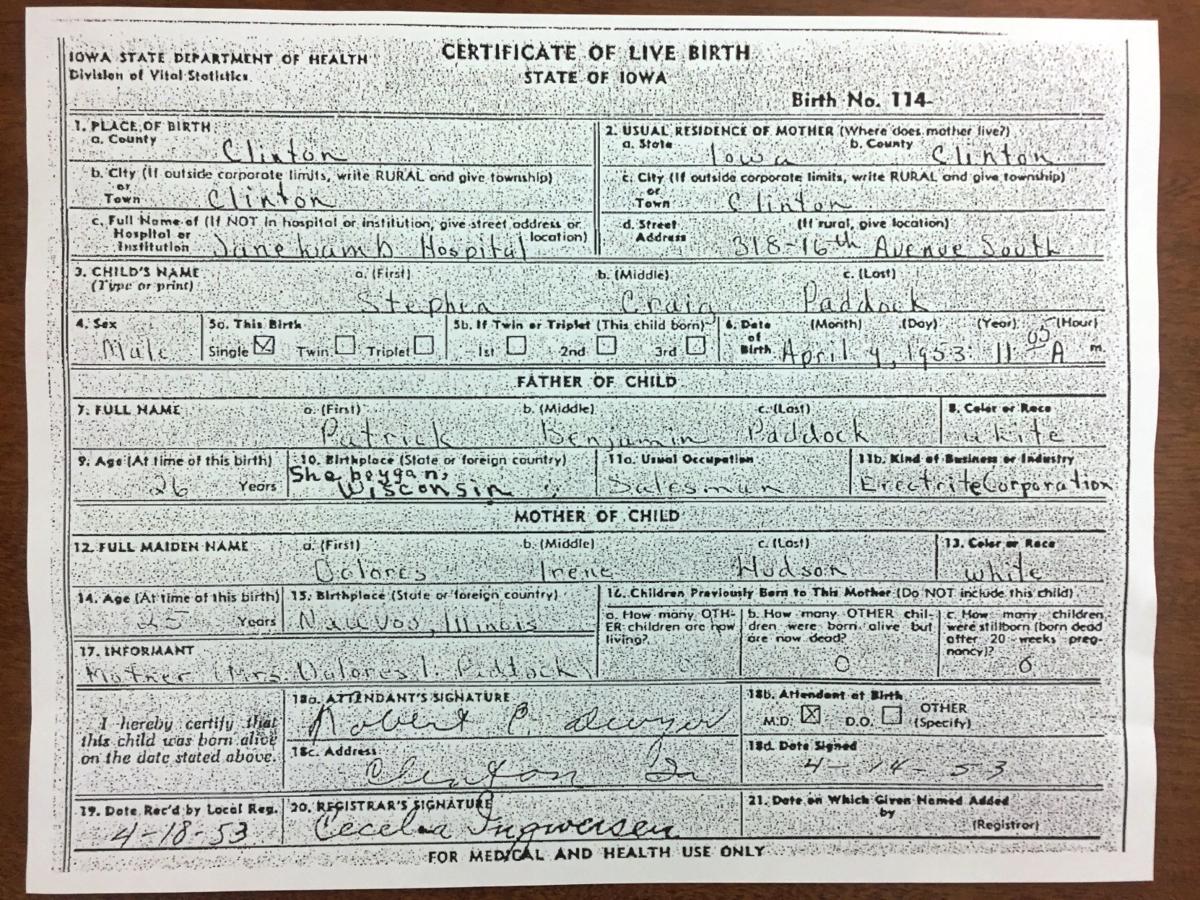 Clinton County officials confirm that the man believed to be behind the deadliest mass shooting in American history was born in 1953 in Clinton, Iowa, the namesake county seat town of 25,719 people along the Mississippi River.
The Clinton County Recorder's office confirmed a birth certificate was on file for Stephen Craig Paddock born on April 9, 1953, at the former Jane Lamb Hospital. He would be 64 today, the same age as the Stephen Paddock who is alleged to have fired semi-automatic weapons into a crowd of Las Vegas concertgoers Sunday evening. He was found dead of a self-inflicted gunshot wound in his room at the Mandalay Bay hotel, the same room from which he fired into the crowd below.
At least 59 people were killed in the attack, including the shooter, and more than 500 were injured.
According to the Clinton County records, Paddock's birth father was Benjamin Paddock, of Sheboygan, Wisconsin, a fact which also matches biographical reports on the gunman. His mother was born in Illinois.
The Arizona Daily Star, which is owned by Lee Enterprises, the parent company of the Quad-City Times, reported that before the 1950s ended the family had moved to Tuscon, Arizona, and then moved again to California in the 1960s.
It's unclear how long the family may have been in the Clinton area.