Four Iowa and Illinois legislators toured Davenport's Nahant Marsh Thursday  for a lesson in how wetlands can reduce flooding, invited by the Mississippi River Legislative Caucus, a project of a national environmental nonprofit group.
The goal was to make sure that decision-makers know about the water-absorbing, water-filtering properties of wetlands as alternatives to floodwalls as discussions about flood mitigation move forward, Dylan McDowell of the National Caucus of Environmental Legislators said.
Legislators were Reps. Cindy Winkler and Monica Kurth, both D-Davenport;  Sen. Eric Giddens, D-Cedar Falls; and Rep. Mike Halpin, D-Rock Island.
Davenport Mayor Frank Klipsch also attended and, addressing the group, said communities need to come up with "new and innovative" ways to mitigate flooding that protects cities and businesses while creating "a sense of beauty." Creating more wetlands would be one such way, he said.
He also said he would appoint a Davenport flood task force within two weeks that would tackle the questions of "who do we protect, and how, and at what level (of flooding)?"
Rep. Winkler said more education is needed about different ways to deal with floods.
"We (the legislature) have an Environmental Protection Committee," she said. "We should bring them here so they can see what can be done. So many people only know what they're used to. It takes some education to get to know there are other ways to protect the riverfront. Once they're aware, they will give (natural solutions) more credence."
She noted that she also represents Buffalo, and "if Davenport did build a floodwall, (Buffalo) would just be swallowed."
Asked how many wetlands would be needed along the Mississippi to control flooding, Nahant Executive Director Brian Ritter referred to Yellowstone National Park, about 2 million acres. "But even Yellowstone is too small," he said.
Also, wetlands are needed not just along the Mississippi, but throughout the watershed, back up along tributary rivers, he said.
He noted two good projects in the Quad-City region: areas along the lower Cedar River being pieced together by The Nature Conservancy, a nonprofit environmental group, and an area along the Maquoketa River known as Green Island, a joint project of the Iowa Department of Natural Resources and the U.S. Army Corps of Engineers.
In the latter example, the two agencies bought out a levee district of six farmers who were tired of getting flooded out.
With this year's floods, more farmers might feel that way, Ritter said.
"I think there are some real opportunities" for a wetland reserve program, Ritter said. "I'm glad you guys are having this conversation now."
Here are four other key points, including problems with sedimentation, the effects of extensive underground drainage tiles and the benefits of wetlands beyond flood mitigation:
• Sedimentation is a problem. As soil is dropped during flooding, "our capacity to store (water) is being reduced," Ritter said.
A change that would help reduce sedimentation is if the large berm that was built with the construction of Interstate 280 — effectively cutting the marsh in half — was opened up. At present there is a culvert that allows water to pass through, but it's a "pinch point," Ritter said.
If the opening were bigger, there would be less sedimentation, "a more natural hydrology," he said.
• Sedimentation hurts Credit Island, too. Winkler asked about the heavily damaged Credit Island causeway, a built-up strip of land that connects U.S. 61 with the island but also causes silting in on the downstream side.
If left as is, Credit Island will become "Credit Peninsula," Ritter predicted.
The solution would be to replace the causeway with a bridge, allowing the Mississippi to flow naturally around the island.
• Tiling reduces land's water-holding capacity. While a changing climate with more frequent and heavier rainfall likely is contributing to flooding, so is extensive underground tiling of land that eliminates wet spots and makes land tillable, or suitable for development.
"We've create this landscape that doesn't hold water anymore," Ritter said.
• Creating wetlands has benefits beyond flood mitigation. "There is a great demand for environmental education," Ritter said. "We serve nearly 20,000 people a year for education. And another 30,000 come here to hike or do bird-watching and photography.
Nahant has become a haven for wildlife, providing a home for the endangered Blanding's turtle, sandhill cranes (the birds began nesting in the marsh about four years ago), river otters, mink and bobcats. The marsh also is home to what is believed to be the first bald eagle nest within the Davenport city limits, Ritter said.
"Other communities should look at this," he said.
061919-qct-qca-nahant-001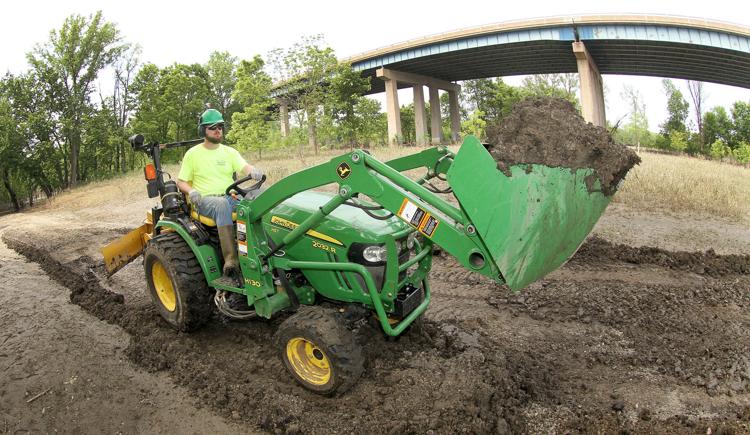 061919-qct-qca-nahant-002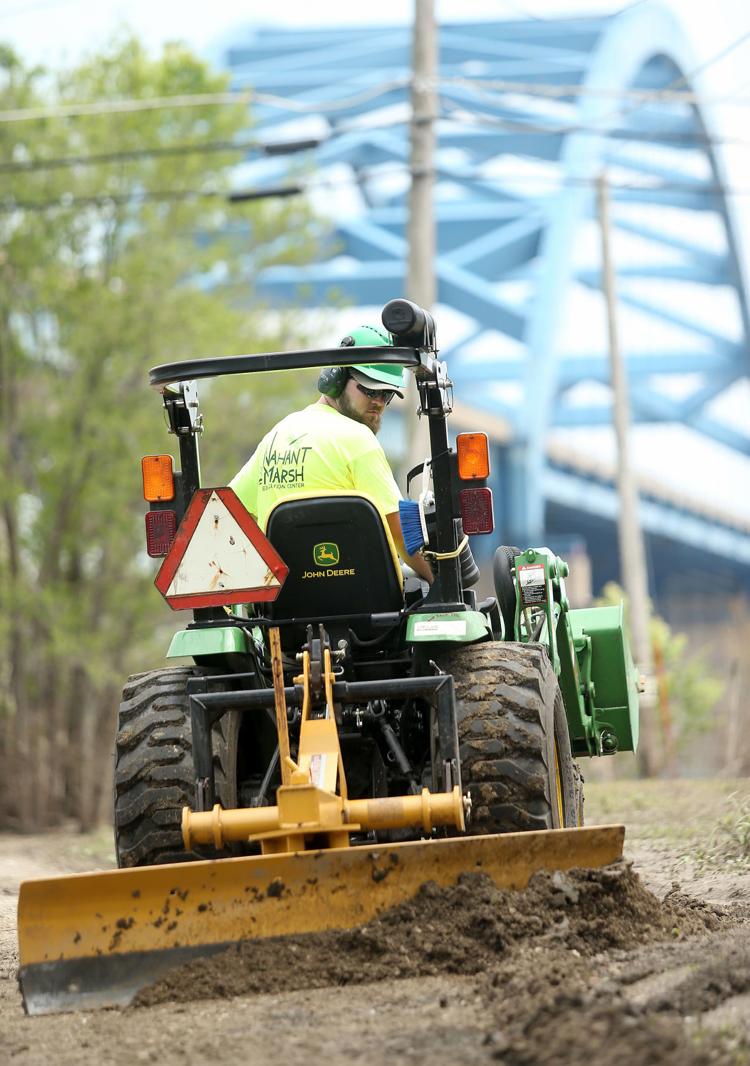 061919-qct-qca-nahant-003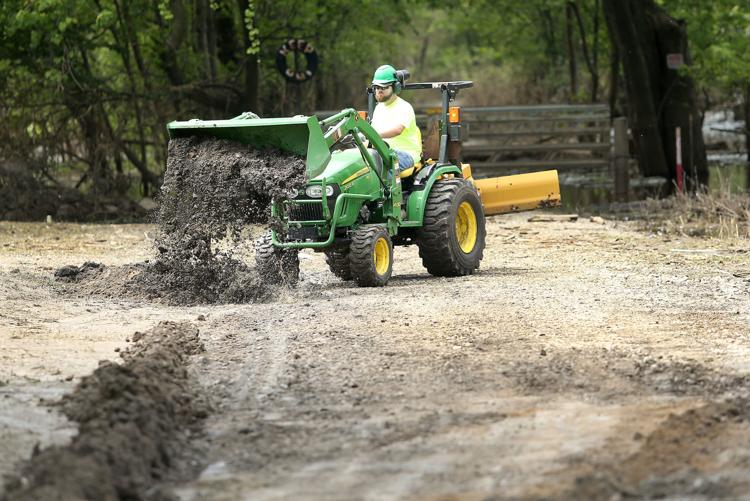 061919-qct-qca-nahant-004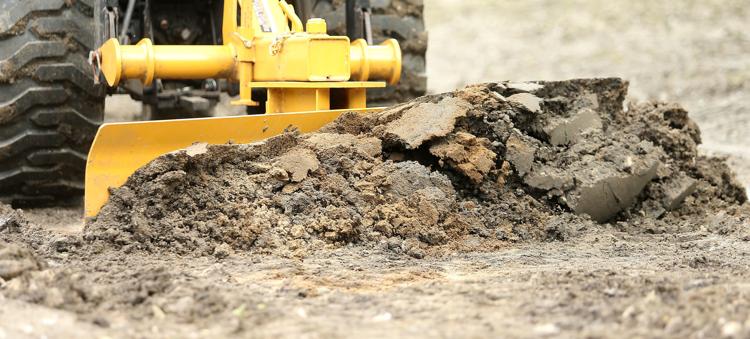 061919-qct-qca-Credit-Island-001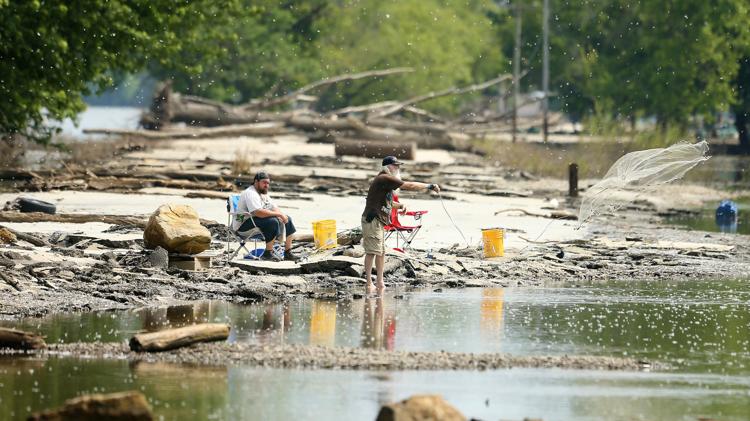 061919-qct-qca-Credit-Island-002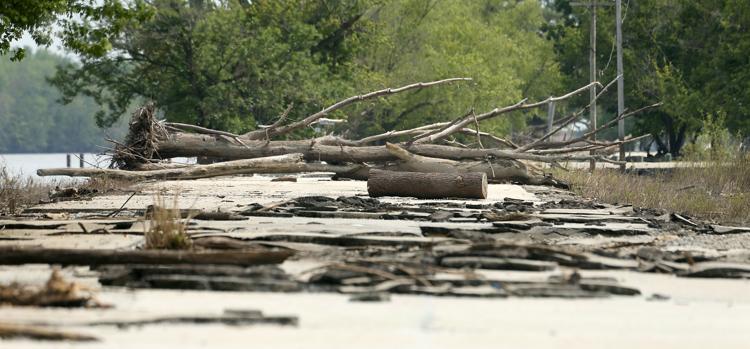 061919-qct-qca-Credit-Island-003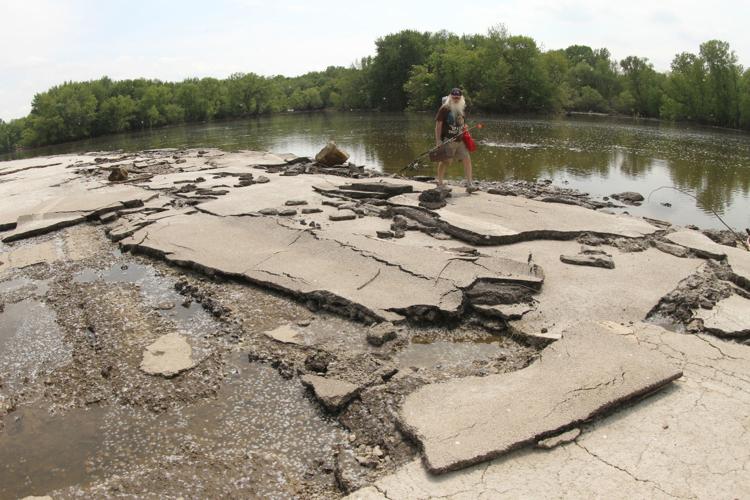 061919-qct-qca-Credit-Island-004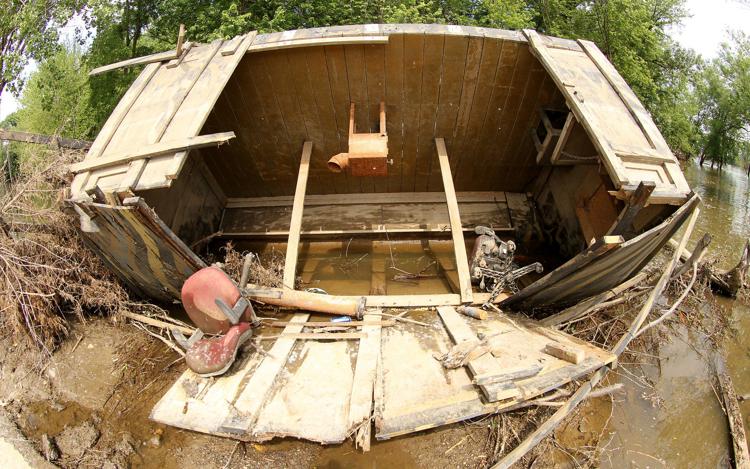 061919-qct-qca-Credit-Island-005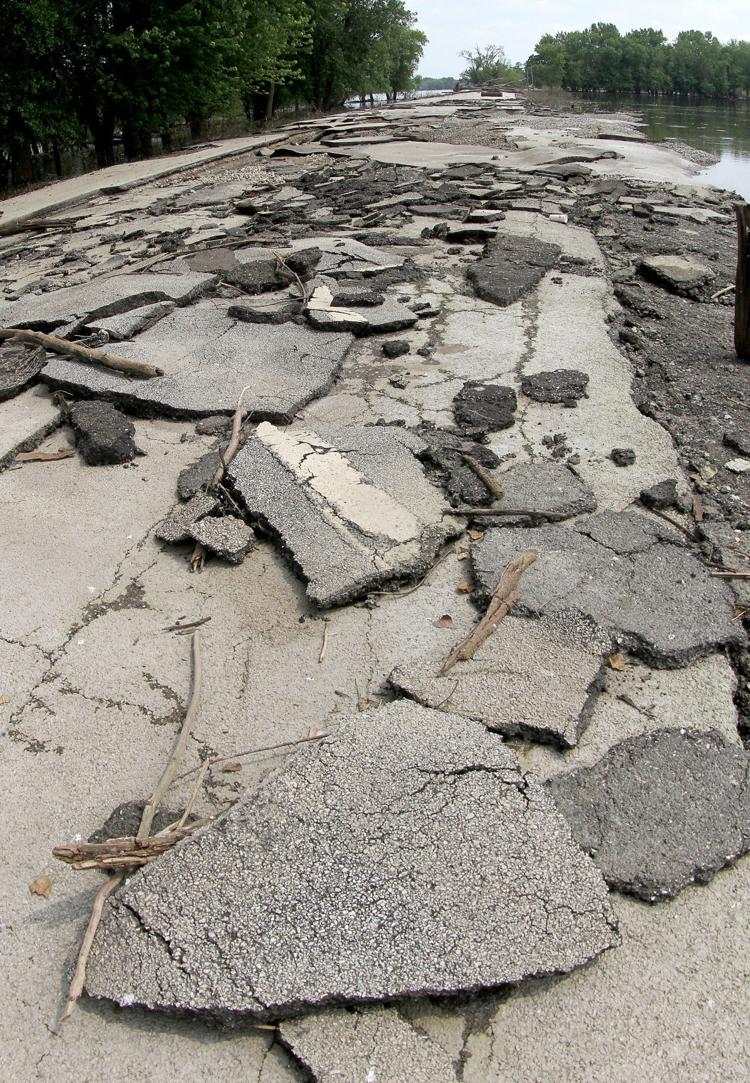 061919-qct-qca-Credit-Island-006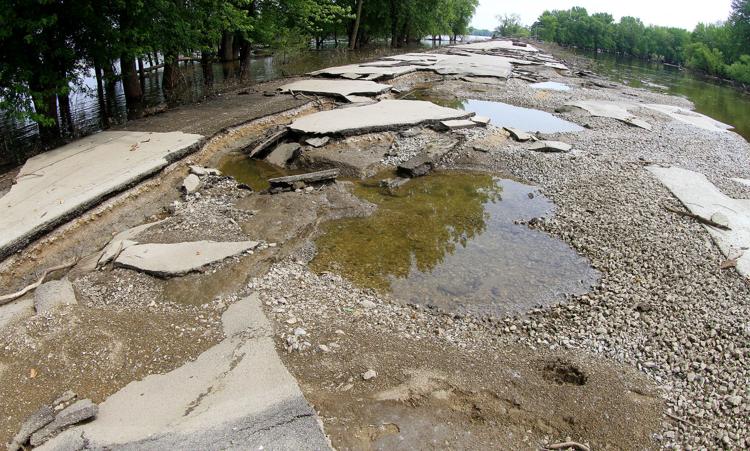 061919-qct-qca-Credit-Island-007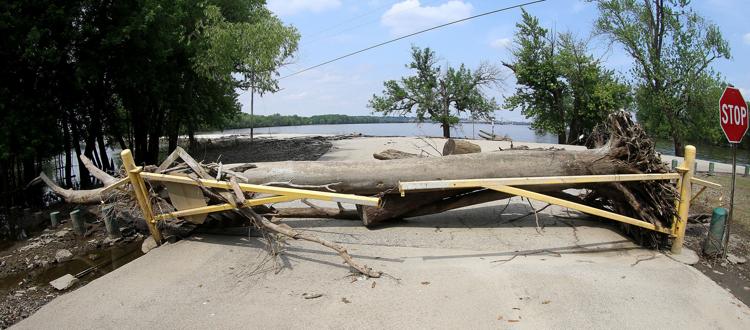 061919-qct-qca-Credit-Island-008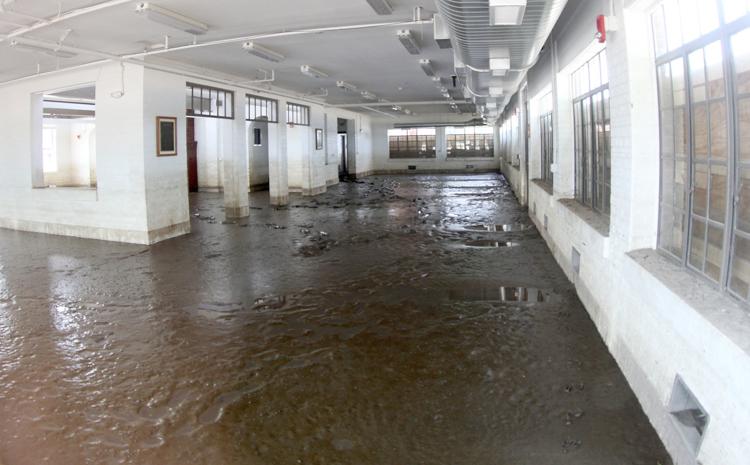 061919-qct-qca-Credit-Island-009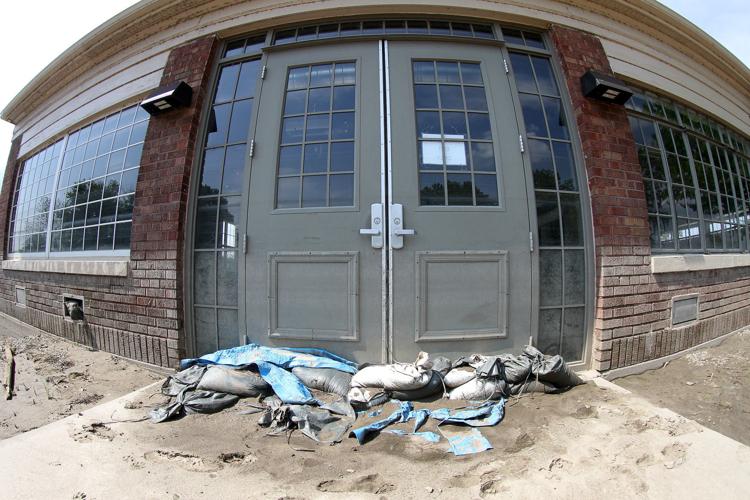 061919-qct-qca-Credit-Island-010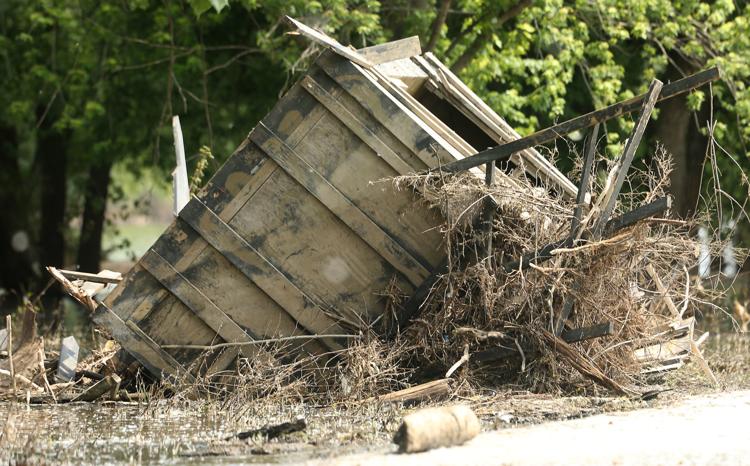 061919-qct-qca-Credit-Island-011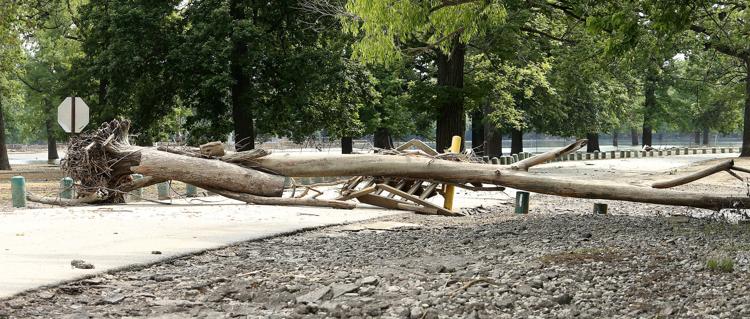 061919-qct-qca-Credit-Island-012
061919-qct-qca-Credit-Island-013
061919-qct-qca-Credit-Island-014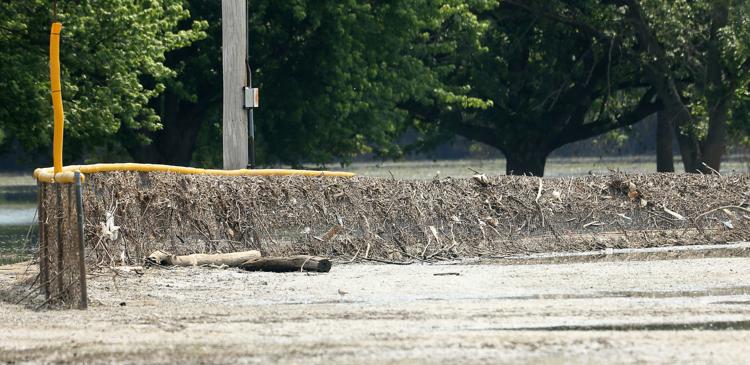 061919-qct-qca-Credit-Island-015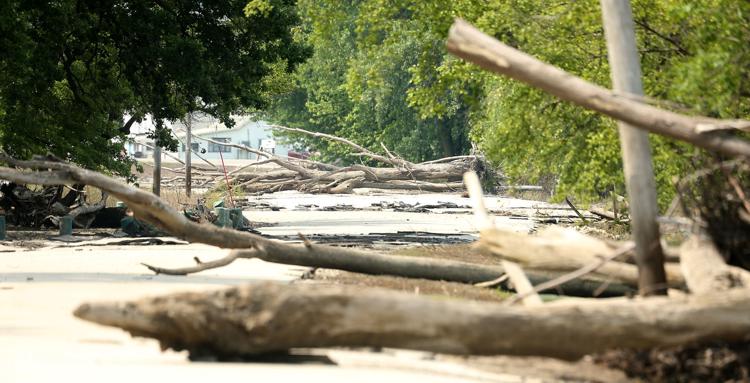 061919-qct-qca-Credit-Island-016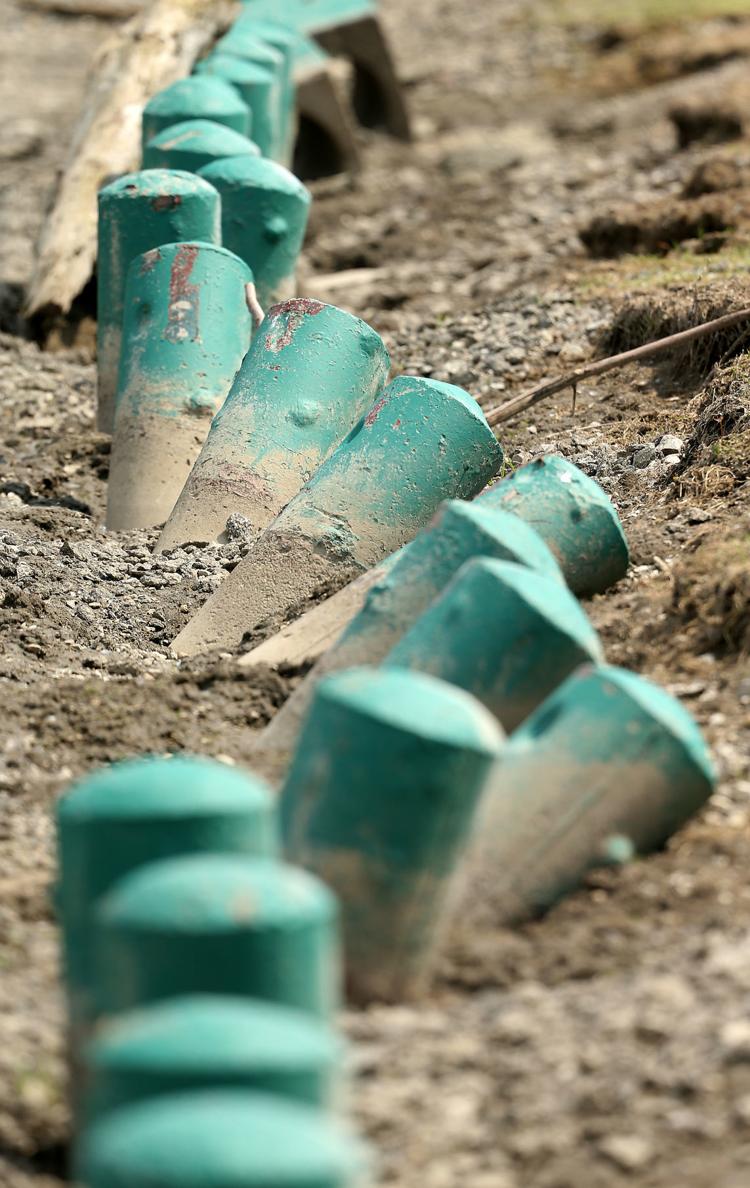 061919-qct-qca-Credit-Island-017

061919-qct-qca-Credit-Island-018

061919-qct-qca-Credit-Island-019