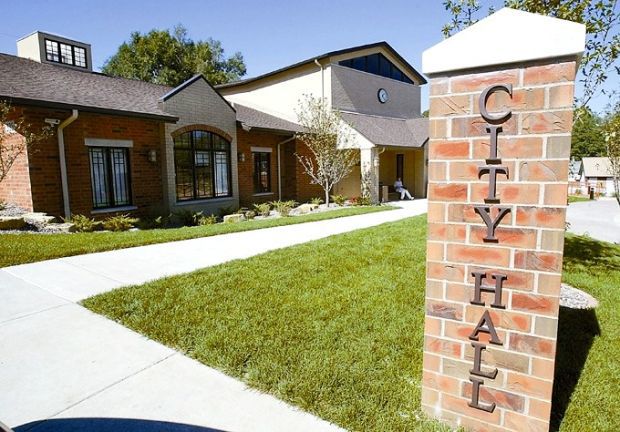 LeClaire may hire a recruiter to help it find more candidates for its newly created finance director position. 
City Administrator Ed Choate said the first run of advertising netted about 20 applicants, most of whom had significant credentials and met the MBA and CPA requirements in the job posting. But, he told the LeClaire City Council at its meeting Monday night there is "not one who is experienced or has a history with Iowa municipal fund accounting."
Neither do they have experience with the GOVWORKS accounting software used by the city and prominently across Iowa. The pool had candidates only from the private sector, including some non-profits.
Some asked if the proposed $80,000 annual salary might be too low, but Choate said prospective recruiting firms indicated it was competitive. 
He said the cost of hiring a headhunter ranged from as high as 35% of the proposed wage (a $28,000 fee) to a flat rate of $75 per hour or a flat fee between $1,500 and $4,000. But some of the costs may include added services that the city does not want.  
Council member John Smith suggested the contract could include a stipulation that the candidate obtain the training within a certain period. 
"One of the reasons we need this person is the stuff over and above accounting," Mayor Ray Allen said. He added the city wants a finance director to assist in strategic planning, such as in bonding or analyzing privatizing some city-owned services.
You have free articles remaining.
Allen said the city needs to move quickly to provide overlap and training because the person they will replace is retiring in a year. 
In October, the council formally authorized the new position as part of its succession planning. The director will fill duties mostly done of Deputy City Clerk Deb Buskirk, who will retire Dec. 31, 2020, and assume some of Choate's workload. He also is set to retire within two years.
In an interview Tuesday, Choate said the city can't afford to wait for someone "to get up to speed" on the systems. "I'd rather spend a little money (on recruiting) so when they get here 'Boom, they can start and there be little or nothing they have to learn.'" 
A recruiter will give LeClaire "one more shot to find someone with this specific experience," he said, adding the result may "be showing us for this salary you are not going to get someone with all the experience."
The applications already received will be "on hold" until the city fills the position, he said.   
Allen publicly thanked council member and Mayor Pro-Tem Jason Wentland, who was serving at his final council meeting after not seeking re-election after four years on council. He will be replaced by Sarah Gravert, who ran unopposed.
"He has done a great job for the council, which is not an easy thing to do," Allen said, adding "The work it takes to stay on top of it, until you do it you just don't know."
Allen also acknowledged the retirement of Wendy Bloomingdale, who was been with the city 23 years including 13 as the "face of the city" at the reception desk at city hall. "She has made people feel respected and taken care of," he said. She was not in attendance. 
LeClaire Fire Chief Jim Bradley was sworn in for for his fourth term. Terms are for two years. Bradley has been with the volunteer department for 28 of his 30 years of fire service, first working as a volunteer in Bettendorf. The position is paid an annual stipend of $2,700.