U.S. Rep. Dave Loebsack, D-Iowa, is impressed with safety measures and the contemporary learning environment that will soon be in place at the new Mark Twain Elementary School, 1620 Lincoln Road, Bettendorf.
Loebsack joined Adam Holland, Bettendorf School Board president; Mike Raso, Bettendorf Schools superintendent and several other people Thursday in a hardhat tour of the building under construction.
Outside, sudden heavy rains just before the tour made for a muddy trek into the building, where construction continued and sometimes created a noisy background of sound while Bill Bruce, project manager for Bush Construction, stopped in various sections to indicate what would be in place at completion.
The school is scheduled to officially open to students in January. Construction is on track to be completed in November, Bruce said.
Bruce led the group that included Principal Caroline Olson, who was on her second tour for the week. "I can't wait," Olson said, adding teachers have worked ongoing construction into the curriculum for students.
The tour included various sections of the building, including pre-kindergarten space and collaborative-learning areas, and pointed out playground space and even a great view of Duck Creek from a window temporarily covered because of construction.
You have free articles remaining.
Visitors, Bruce said, will go through two entrances: First, they will be buzzed in, and then they'll check in through the Raptor security system that screens and tracks school visitors.
In light of recent mass shootings, Loebsack said he recalled a time when anyone could walk into a school. Now, he said, it's important to protect children, teachers and staff by "hardening the front-door entrance." Other security measures include safety glass in windows.
"It's really unfortunate that the world has changed the way it has," Loebsack said. "There are very few elementary schools or schools at any level that I go to that don't have the front door locked" and require visitors to check in via an intercom.
Loebsack has long been a proponent of education as a member of the House Committee on Education and the Workforce. He is an emeritus professor of political science at Cornell College, Mount Vernon.
Loebsack also praised the design, which he said encourages collaborative learning. "It's really, really important nowadays," he said. Employers, he said, want to see collaborative learning at all levels.
Groundbreaking for the new 68,500-square-foot Mark Twain Elementary School was Oct. 4 at the site for the new school, adjacent to the 62-year-old Mark Twain building.
Loebsack represents Iowa's Second Congressional District, which includes much of eastern and southern Iowa.
080919-qct-qca-marktwain-005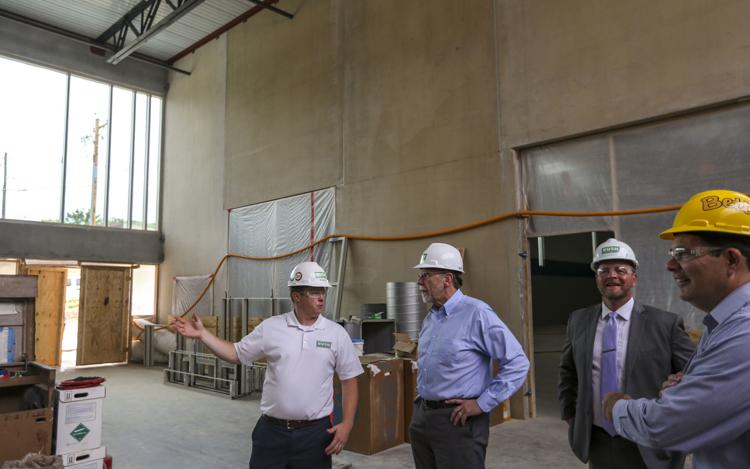 080919-qct-qca-marktwain-004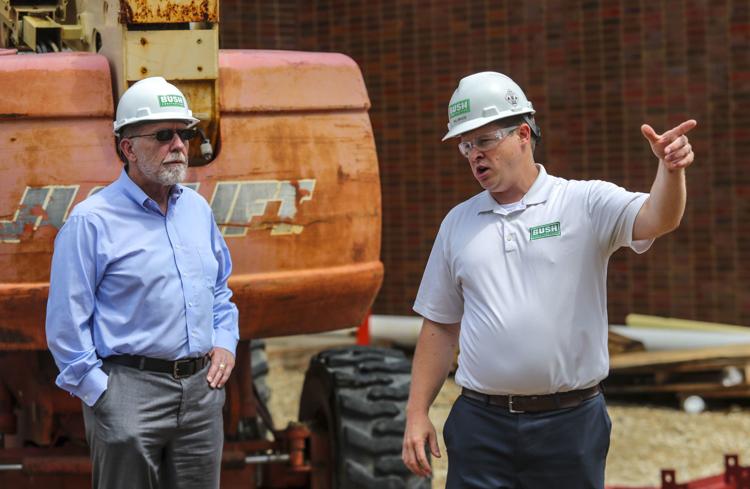 080919-qct-qca-marktwain-008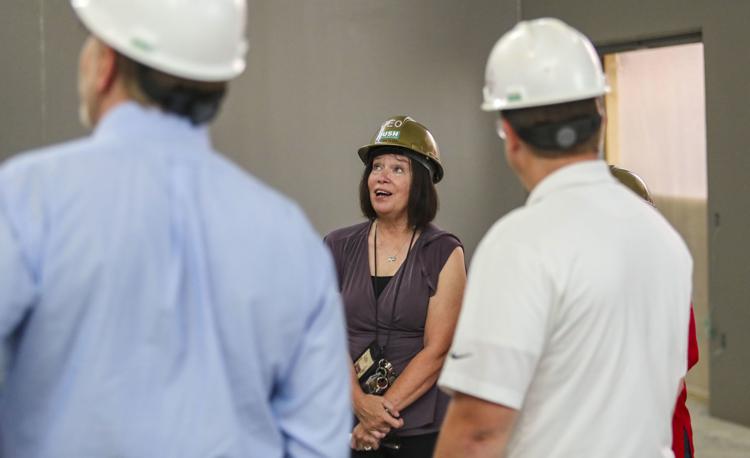 080919-qct-qca-marktwain-002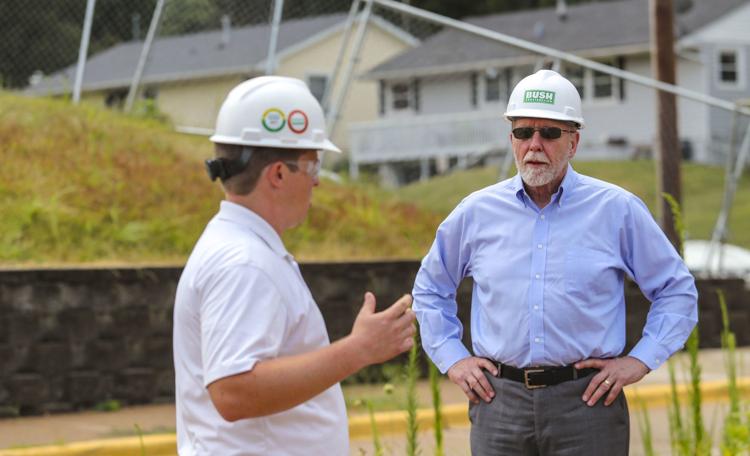 080919-qct-qca-marktwain-007
080919-qct-qca-marktwain-006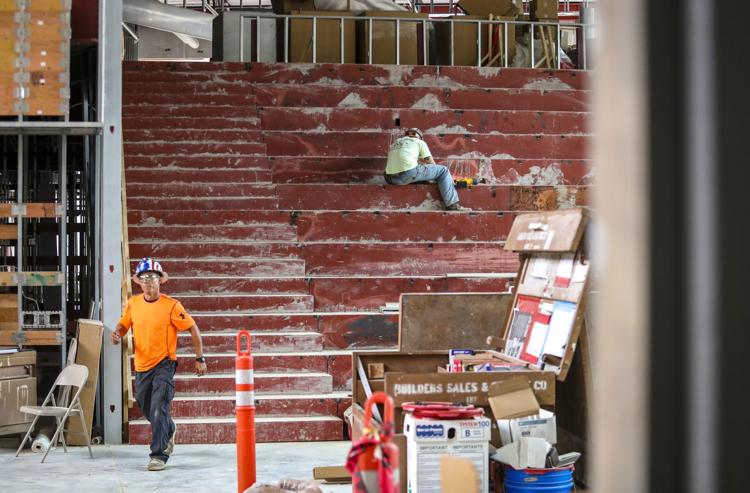 080919-qct-qca-marktwain-009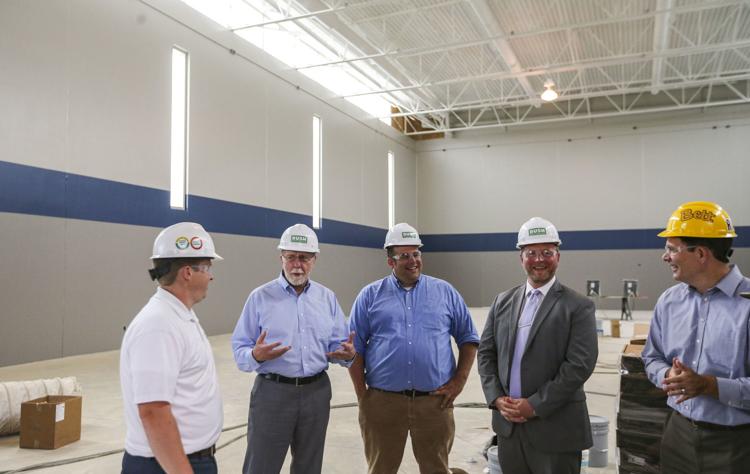 080919-qct-qca-marktwain-011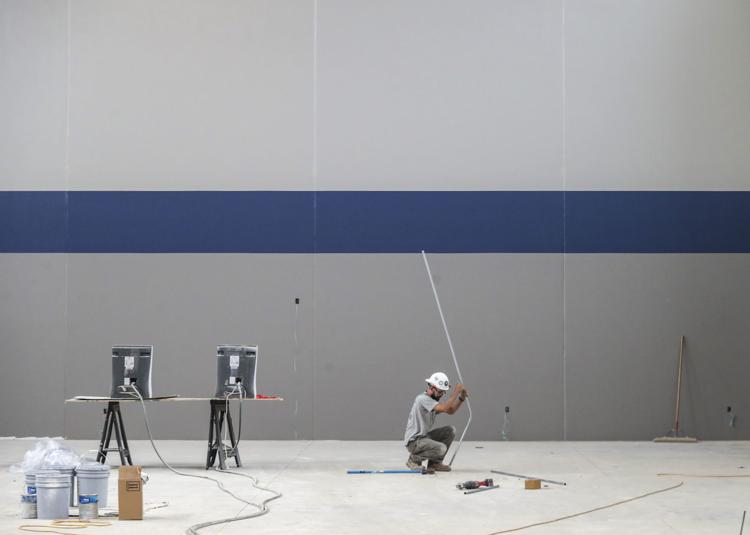 080919-qct-qca-marktwain-012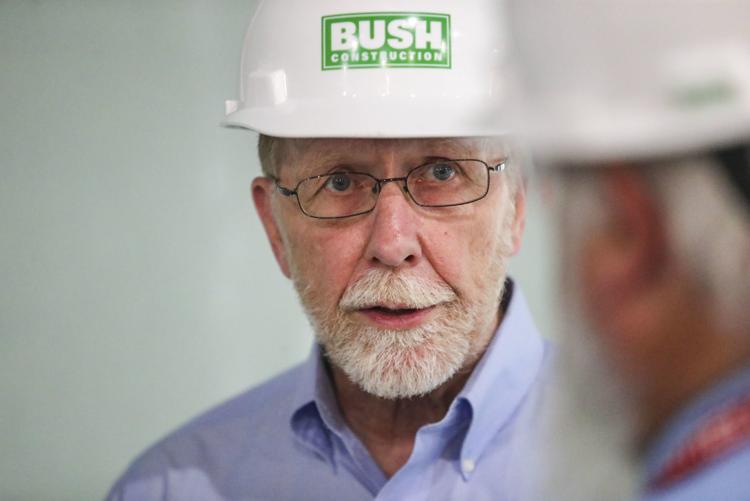 080919-qct-qca-marktwain-003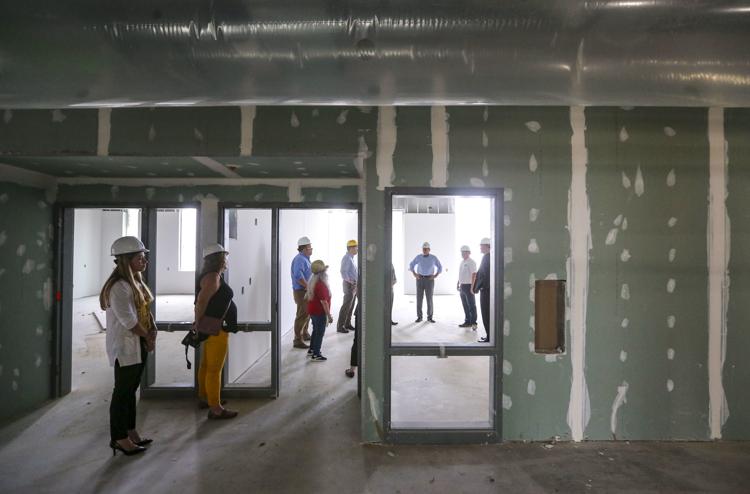 080919-qct-qca-marktwain-010
080919-qct-qca-marktwain-001