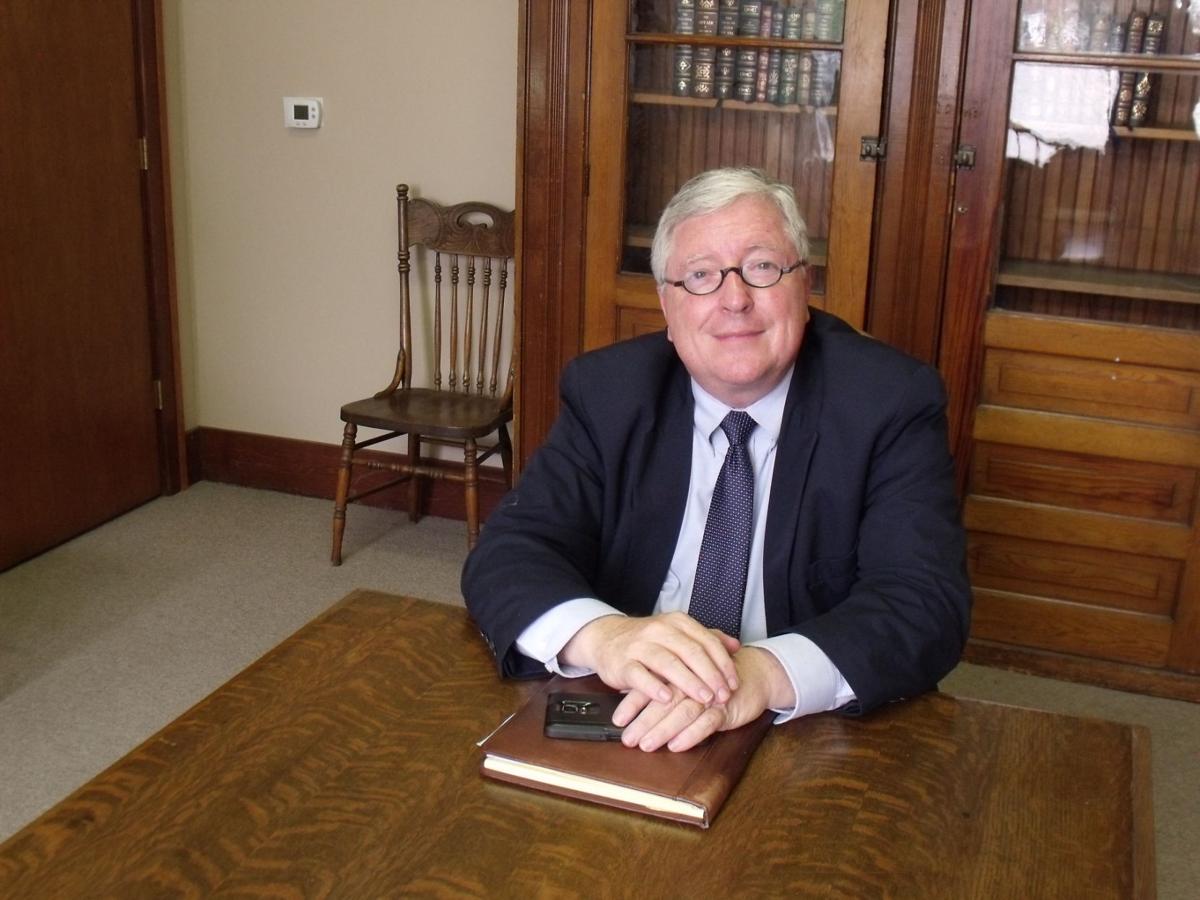 MUSCATINE, Iowa — Jim Larew is a third-generation Iowa City resident, but he has also had longstanding ties to the Muscatine County area.
Larew has opened a new law office at 210 Cedar St. in Muscatine.
"I've always had clients from Muscatine ever since I started practicing," he said.
However, in recent years, that client base in the Muscatine area has increased considerably. Even though his own base of operations is in Iowa City, Larew has found himself working with clients throughout Iowa and collaborating with attorneys from outside the state, a far cry from the days when his grandfather practiced law.
Despite all the new technology, Larew said clients still appreciate having a face-to-face relationship with their attorneys. He said that was one of the things that prompted him to open an office in Muscatine. Attorney Derek Johnson will also be working in the Muscatine office on a contract basis.
"Clients certainly appreciate not having to drive to Iowa City," he said.
Larew's work as an attorney has seen him argue cases before the Iowa Supreme Court and the Federal Courts of Appeals for the Seventh and Eighth Circuits. After suspending his practice temporarily between 2007 to 2011 while serving as the general counsel to and later chief of staff for then-Iowa Gov. Chet Culver, he reopened his law office in Iowa City and opened a new location in Des Moines.
Although he began his career practicing criminal law, Larew said the vast majority of his work now involves civil law. He is especially active in class-action litigation, including the ongoing case involving Muscatine residents suing Grain Processing Corp. for the release of soot and harmful chemicals.
Larew said he is looking forward to working more in Muscatine County, and praised the facilities and staff of the Muscatine County Courthouse, as well as the area's attorneys.
"The Muscatine County Bar has a well-earned reputation for being unusually bright," he said.