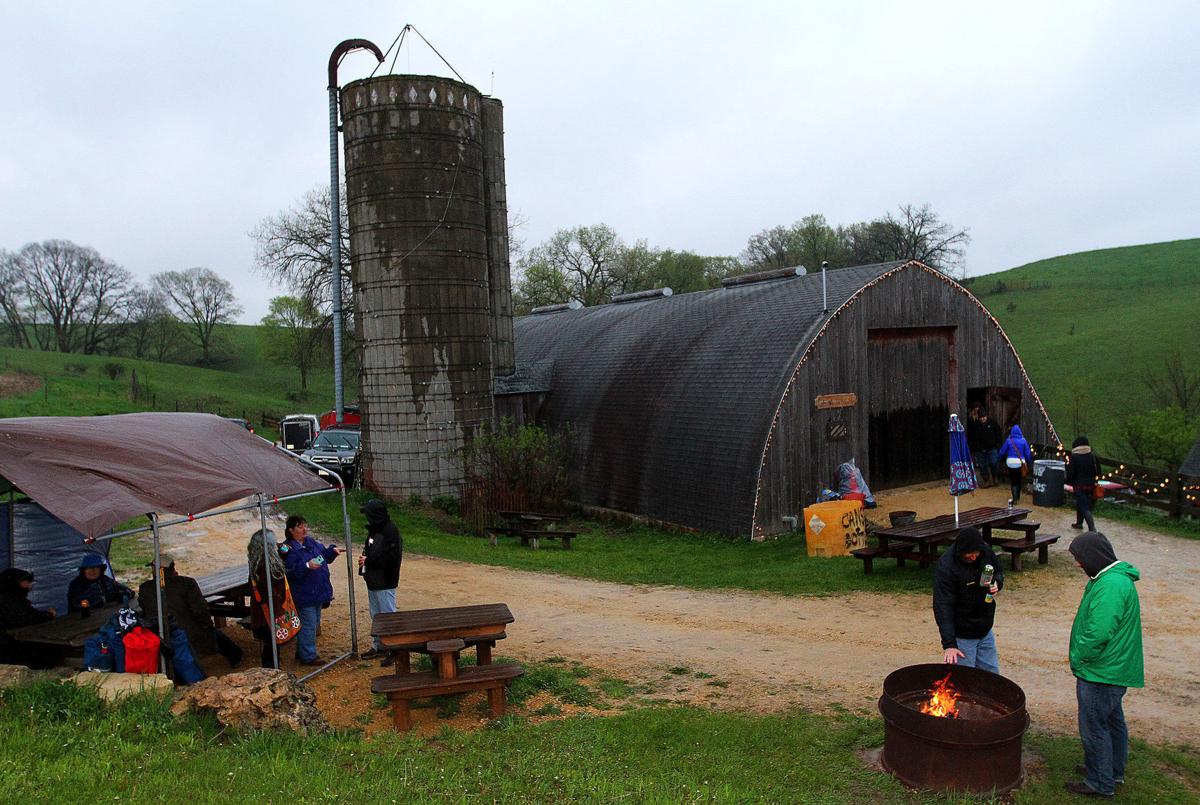 A longtime volunteer of Codfish Hollow Barnstormers sustained serious injuries on Saturday night after his tractor rolled over and pinned him on the road to the Maquoketa concert venue, according to officials.
The injuries were serious but not life-threatening, according to Angie Petit Lichter, public relations manager at Codfish Hollow. No one else was seriously injured from the incident.
According to police scanner traffic, the accident occurred around 11 p.m. Saturday just north of 35th Street on 288th Avenue in Maquoketa.
The victim was conscious, according to scanner traffic. His name has not been released by officials.
The victim, who is expected to live, was airlifted to Iowa City for emergency medical treatment.
"In our 10 years, it's been the only serious circumstance (here)," said Petit Lichter about the accident. The cause of the accident is still being investigated.
You have free articles remaining.
Saturday night's concert, which had roughly 250 attendees, was headlined by The Artisanals, who were more than halfway through their set when the accident occurred.
Just before midnight on Saturday, Codfish Hollow released a statement on their Facebook page stating there had been "an accident on the road to the venue" and that "we will be working with our security staff to ensure all participants are able to leave the venue safely."
The statement thanked emergency personnel.
Attendees at Codfish Hollow park their cars in a field and ride a hayrack wagon about a quarter mile to the venue.
Last week, Codfish Hollow held an emergency management drill. Petit Lichter said that the drill was "eerily similar" to Saturday night's accident, helping prepare the venue's staff for the emergency.
"Everyone jumped in and went exactly where we needed them to be. It went as smoothly as it could have," Petit Lichter said.
Petit Lichter said that venue staff is discussing how to transport attendees between the parking lot and the venue for upcoming events. The venue's next show is scheduled for late August, giving staff and patrons a break after the accident.
"We will definitely be doing something to support the family in the future," Petit Lichter said.