Some Friday and Saturday nights, you'll find Mac DeVille getting all dolled up, rolling up thigh-high stockings, lacing up corsets, and applying a full face to perform in one of her Bottoms Up Quad City Burlesque at The Speakeasy.
Nowadays, in the midst of the COVID-19 pandemic, you'll find her doing much of the same, but rather than taking a stage, she's delivering food for Good2Go.
The responses she gets from area restaurants when she pops in to pick up food might be her favorite part of it all.
"I guess most people don't walk around looking like a snack to deliver food," she said.
She's "something else," said Q-C-based Good2Go owner Lisa Garman.
Mac DeVille, of Davenport, is the Bottoms Up co-founder's stage name, but it's how most people know her. She's also a stylist at Royal T's Beauty Parlor in the Village of East Davenport, where Garman gets her hair done.
"I ran into her outside the salon early in the shutdown of everything," Garman said. She asked DeVille how she was, and she said, "I'm bored," as she couldn't do hair or perform.
Garman knew she had restaurant experience, as most artists do, and told her, "We (are) so busy. Want to deliver some food?" And DeVille said yes.
Garman gave her the necessary equipment and went over the basics, and figured out a way to give DeVille something to do without taking away work from her other employees. For friends and fans who want DeVille to deliver their food on Friday and Saturday nights, they may request her in the comment section while placing their orders.
"She's doing what she does," Garman said, and "she looks amazing doing it."
"I get all done up, full face and hair," DeVille said. "It has been great," she said.
At her core, DeVille is a caregiver. "At this time, none of my skills are very helpful," DeVille said. "All (I've) got left is getting pretty and making people smile. I love walking up to the door and seeing my friends' (and) fans' happy faces."
Once DeVille joined the mix, Garman posted on Facebook to open up the same opportunity for other unemployed folks in similar industries who want to "give it a whirl," she said. The post says Good2Go will host "'guest mobile servers' now and again, in an effort to allow local artists and bar/restaurant workers to earn a little money and have a little fun during this challenging time."
For 11 years, Good2Go's "role has always been to try to be a support mechanism" for area restaurants, Garman said. "We want to continue to help our restaurant partners, help them keep their doors open, help them keep people working, and keep my people safe and working as long as we can. … If we can have a smile along the way? Yay!"
Last weekend, "I asked the people (on Facebook) what they wanted, and they said 'sexy goth realness,' so I just put on my normal clothes," she said, complete with a vegan leather corset and thigh-high boots.
"This week, I am feeling like a queen, so I think I will pull out some sparkle," she said. "Maybe a ballgown."
DeVille said Bottoms Up had a show scheduled in March the same week everything was closing down. "It was the first (show) of the year, so none of us got our social fix before all of this happened," DeVille said.
Delivering food in full costume "is my way of taking a little bit of burlesque" to friends and fans.
DeVille enjoys seeing the confused looks on restaurant workers' faces, but "my DeVillans are more than ready for mama to serve them something hot," she teased. "Again, I am just wanting to bring some fun and spice to these weird times, (and) give people a treat for staying home."
Good2Go deliveries require a $15 food minimum and a basic service fee of $5 plus tax and tip for the driver, Garman said. For more information, including the delivery radius, visit good2goqc.com. Good2Go delivers to most addresses in Davenport, Bettendorf, Rock Island and Moline only, Garman said.
While it isn't the same as visiting with guests, doing hair and performing, DeVille said having the chance to interact with people through Good2Go "feels really good." While she is only delivering food on Friday and Saturday nights, it doesn't matter. "This isn't about the money," she said. "I miss humans."
041120-qc-nws-burlesquedelivery-009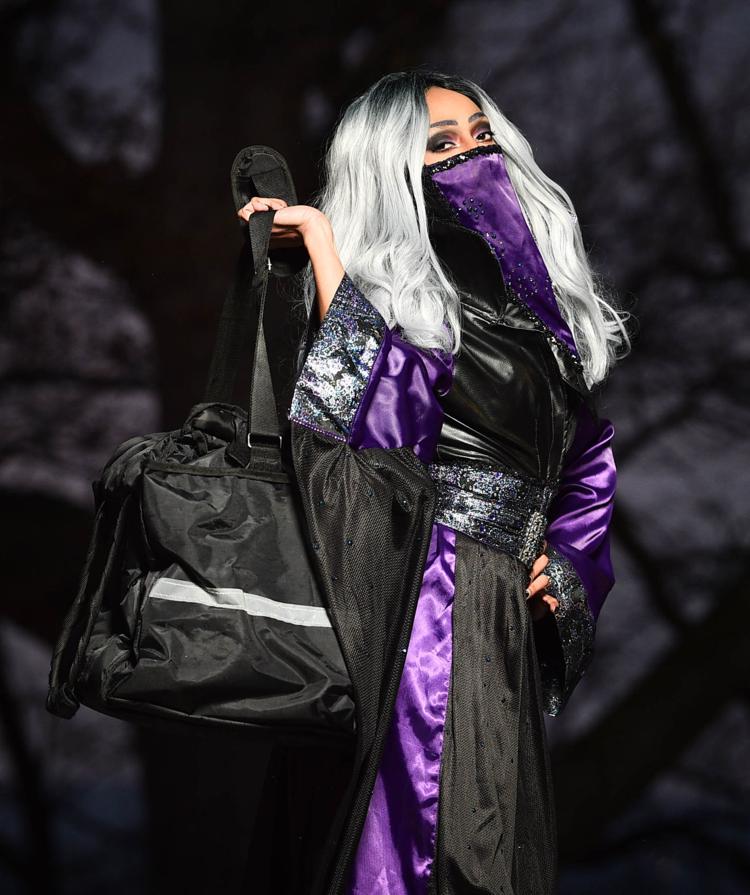 041120-qc-nws-burlesquedelivery-006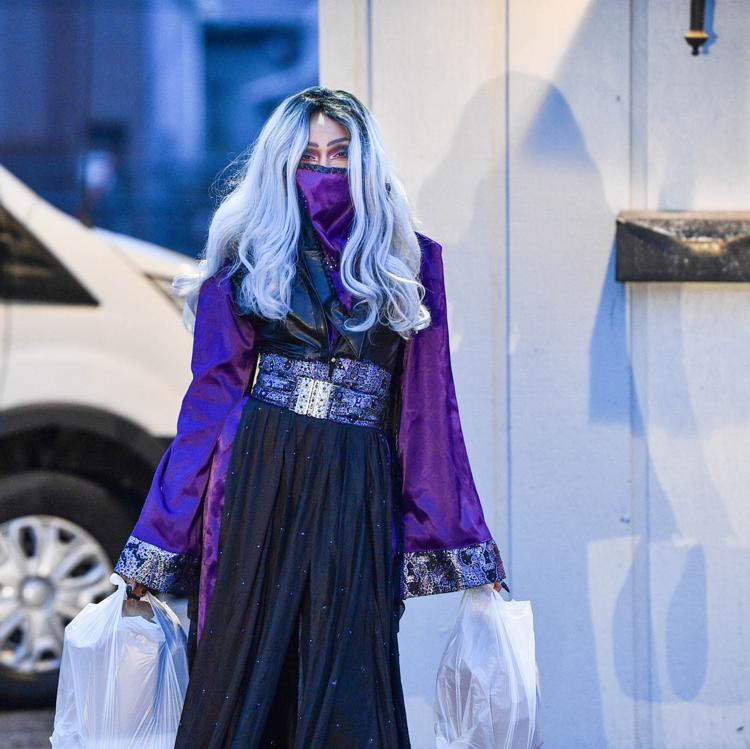 041120-qc-nws-burlesquedelivery-007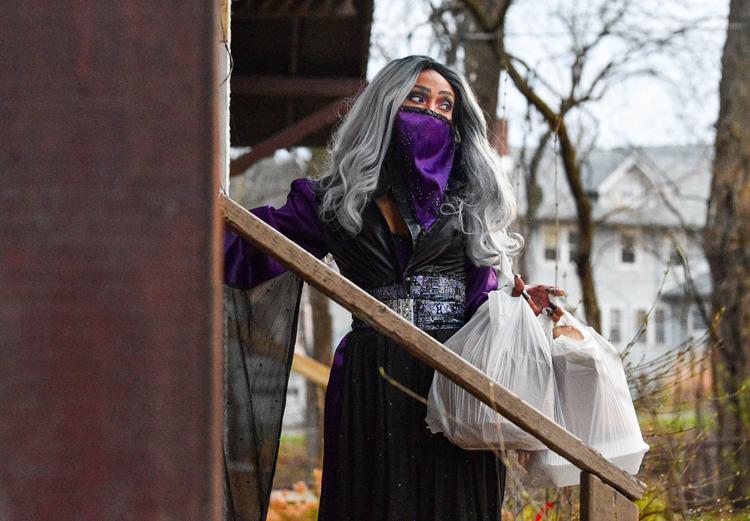 041120-qc-nws-burlesquedelivery-008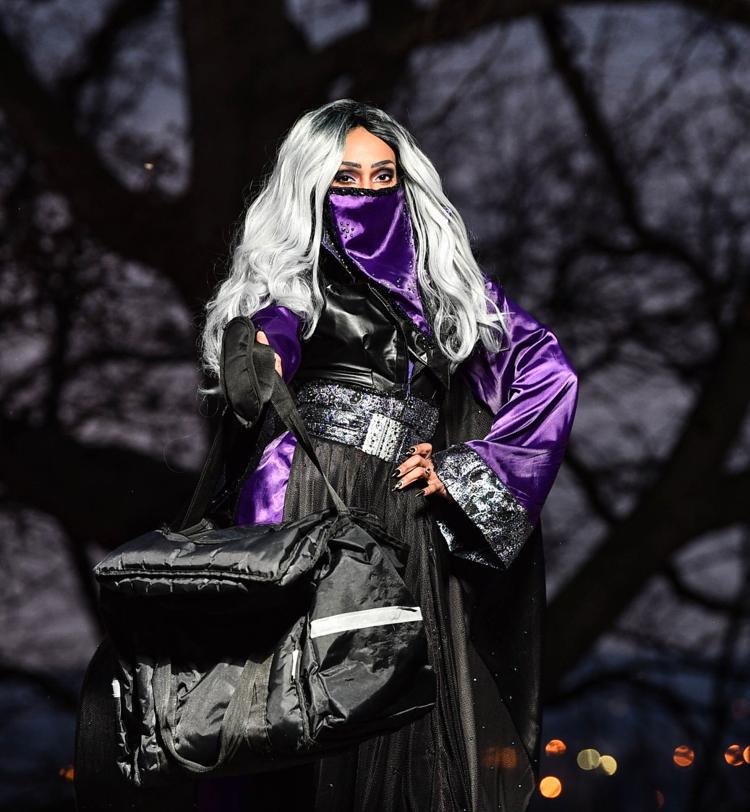 041120-qc-nws-burlesquedelivery-003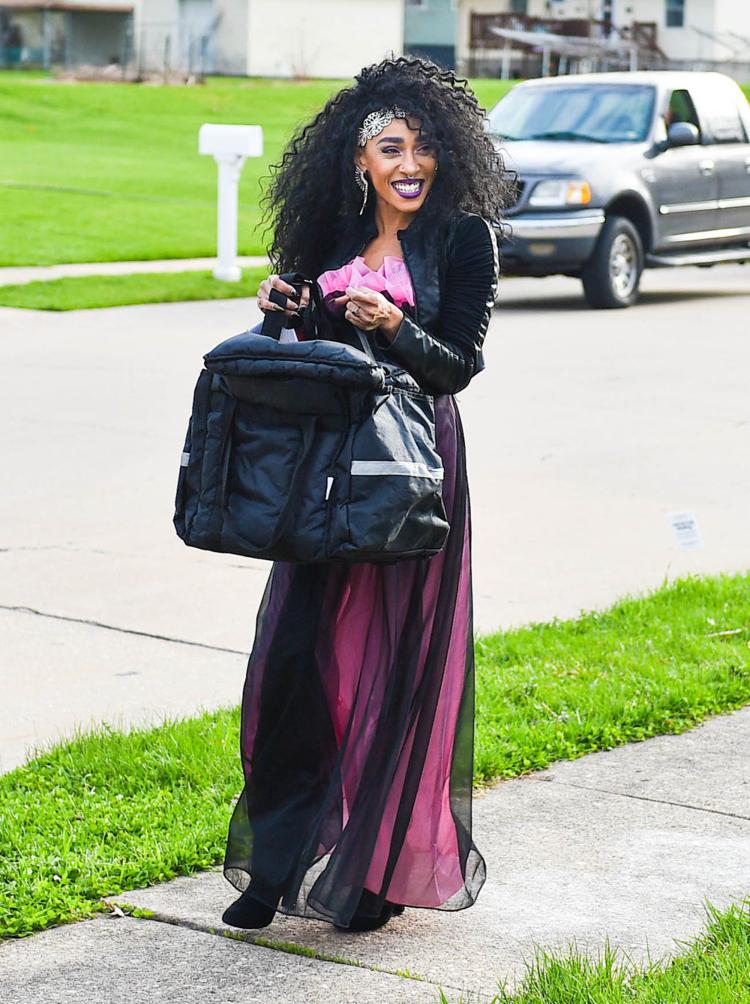 041120-qc-nws-burlesquedelivery-005
041120-qc-nws-burlesquedelivery-002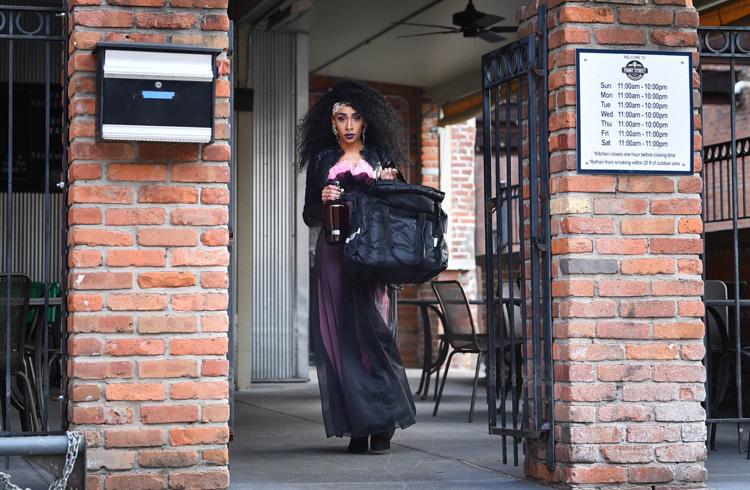 041120-qc-nws-burlesquedelivery-004
041120-qc-nws-burlesquedelivery-001